Mark Zuckerberg is thought of by many as a guru of digital innovation. Meta Platforms (Meta), formerly known as Facebook, Inc, continues to double down on NFTs and blockchain technology via its social media platforms. Instagram, a company under Meta, is one of the leading platforms developing integration of digital collectibles. How have they progressed so far? Let's take a look.
Instagram Seeks to Make Digital Collectibles Mainstream
Instagram is on a mission to improve accessibility and lower barriers to entry for users looking to enter the NFT space. In May 2022, Instagram began testing digital collectibles on the platform for "a handful of U.S. creators and collectors." This included the ability to connect a digital wallet, share digital collectibles, and automatically tag both the creator and the collector.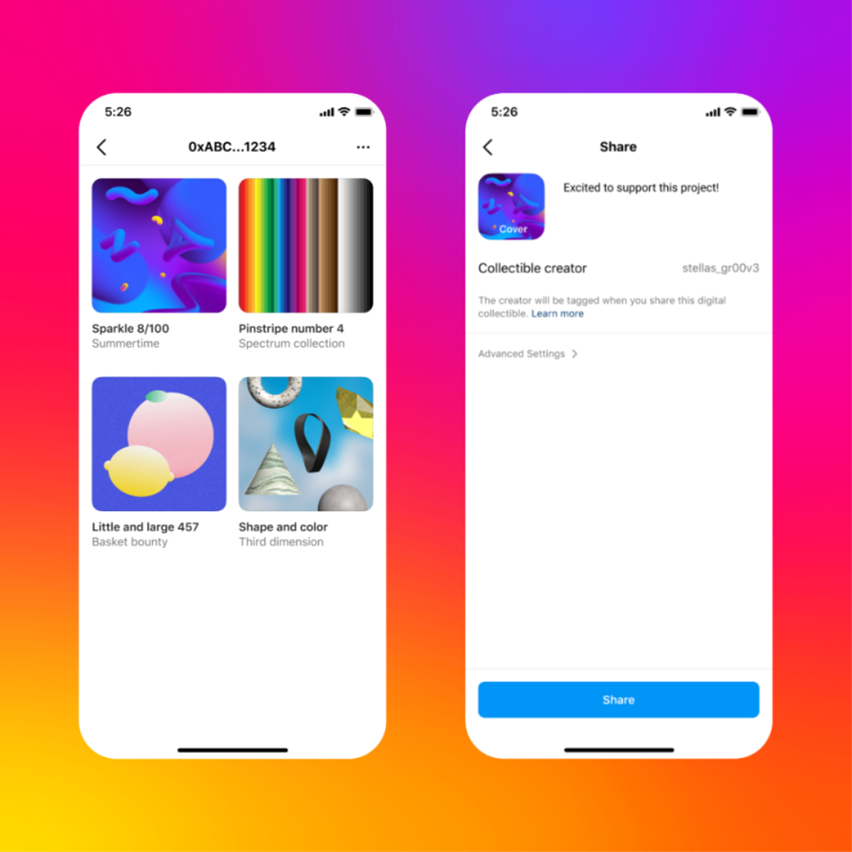 In August of 2022, Instagram expanded access internationally to 100 countries in Africa, Asia-Pacific, the Middle East, and the Americas. In addition, Meta offered users the ability to post digital collectibles on Facebook. "This will enable people to connect their digital wallets once to either app in order to share their digital collectibles across both." On September 29th, Meta announced wallet support for digital collectables for all Facebook and Instagram users in the US. If the feature is unavailable, it means digital collectibles are yet to roll out in your country or region.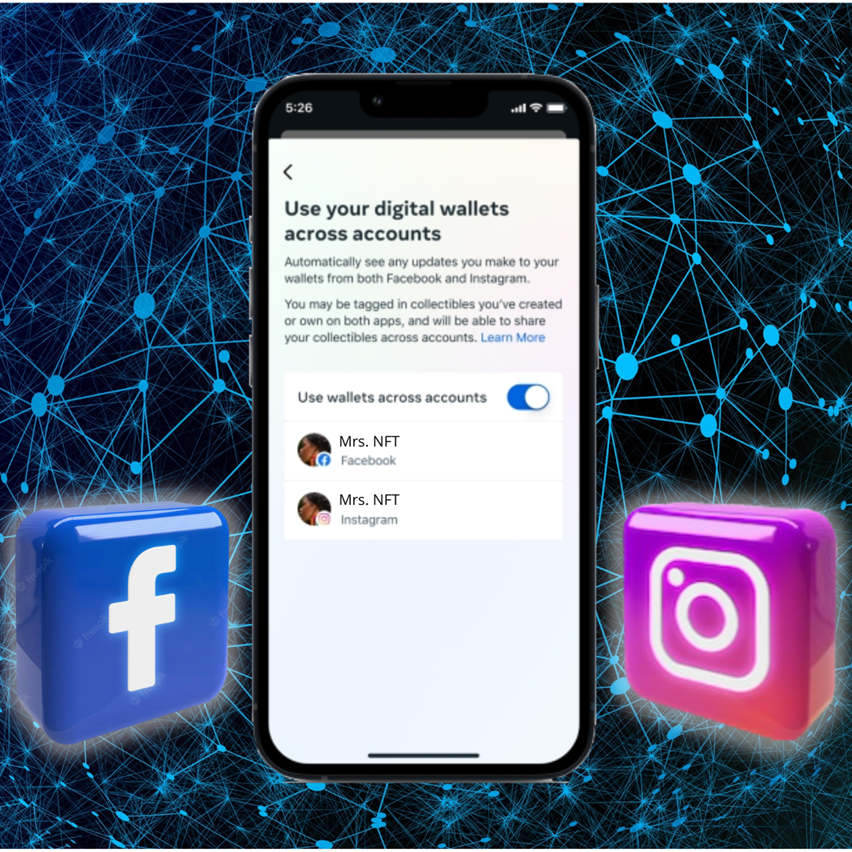 As of November, the social media platform is allowing a select group of US creators to mint and sell digital collectibles directly on Instagram. More on that later.
How to Post Your NFT to Instagram?
How do you buy, sell, and share your digital collectibles? Click your profile, click the drop-down menu, and select "Digital Collectibles." From there you'll be prompted to connect your wallet. Instagram supports a variety of third-party wallets including Coinbase Wallet, Dapper, MetaMask, Phantom, Rainbow, and Trust Wallet. It's important to note that only creators can sell digital collectibles on the platform.
Once a wallet is connected, you'll be able to choose an NFT from your collection, write a caption, and post it to your feed. The integration makes it simple for those who want to support their favorite creators. This includes both static and dynamic digital collectibles.
Creator Tools
The blockchains supported at this time are Polygon, Ethereum, Flow, and recently announced Solana. Instagram is embracing interoperability and taking advantage of existing blockchains. However, at this time when creators mint and sell their collection, they do so solely through the Polygon network. This may disappoint the eth and solana maxis. A win for creators and their collectors is the lack of gas fees. Instagram has pledged no blockchain fee or gas fees until at least 2024.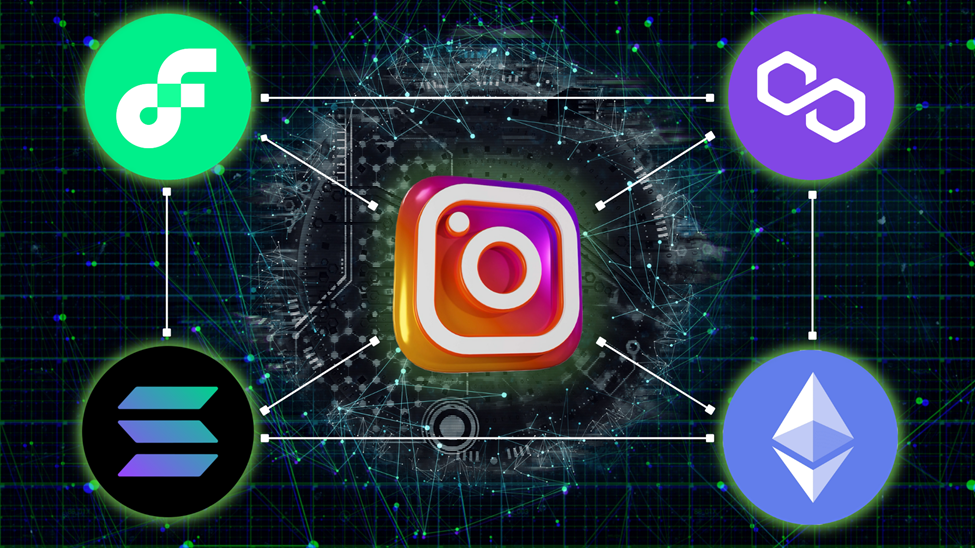 Native crypto users care about two things: anonymity and crypto. The only downside to the current platform is the lack of both. In order to be paid as a creator you need to KYC and your information has to be sent in for review. Second, Instagram currently only supports traditional in-app purchases. This means no crypto payments at the moment at the time of this article. While this may seem like a big loss, this is an opportunity for more capital to flow into the ecosystem and contributes to wider adoption.
Creator Drops
Instagram's first release was in partnership with famous photography and Army Veteran Isaac Wright, also known as Drifter Shoots. On November 8th, Drifter Shoots' 50 edition collection "Learning to Handle Change" instantly sold out.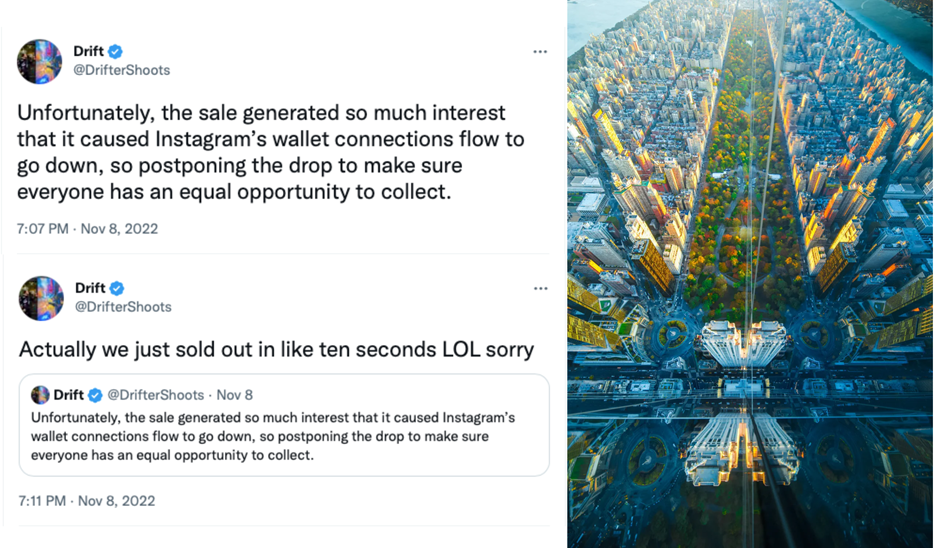 After the initial launch, several other leading artists released drops including: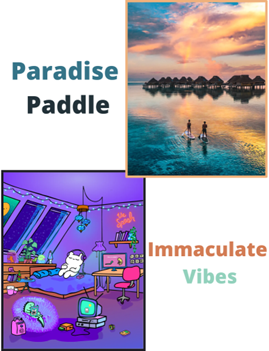 Creator Royalties
Instagram used their launch as an opportunity to rebrand "royalties" as "resale commission." Creators are able to set custom commission rates on secondary sales of their digital collectibles between 5% and 20%, changing in 5% increments. Remember, Instagram currently has no secondary sales, so creators will collect royalties in cryptocurrency. Meta announced it won't take any cut of royalties until at least 2024, though purchases will be subject to standard Apple and Google fees (30%) on all in-app purchases made through their payment systems.
Why Does Instagram Matter?
NFTs were first seen as a passing fad by many, but more and more tech companies are entering the fold. Meta Platform continues to onboard web3 users through Facebook, Instagram, Horizon Worlds, and more. In the midst of economic uncertainty and dwindling trade volume it's important to keep an eye on how major players (Meta, Nike, BMW, etc.) are positioning themselves.
Will Instagram's new digital collectibles rollout be good for existing PFP collections? Maybe, but when Reddit introduced their digital collectibles there was no real positive correlation in the macro NFT market.
Though millions of new wallets were created and new NFT enthusiasts created, sales didn't increase for popular PFP collections. Overall, if more users are exposed to web3, then it's better for the entire ecosystem. I'm rooting for big tech companies that are truly investing into the future of blockchain technology.