Let's talk VeeFriends vs BAYC. Bored Ape Yacht Club has seen a meteoric rise unlike any project in the NFT space. Even CryptoPunks took years to take off, while the Apes took off in a matter of months. From Steph Curry changing his Twitter profile picture to an Ape, to a $24.4M sale for 101 Apes at Sotheby's Auction House, Bored Ape Yacht Club is the "it" project right now. But there's been a quiet lion sitting in the brush, waiting to strike: VeeFriends.
I've written about VeeFriends before, and I owned a VeeFriend before I owned an Ape. But I never really considered that the project from entrepreneur and media mogul Gary Vaynerchuck could soar past The Bored Ape Yacht Club. Until now. Here's how it could happen.
Don't Fear The Bear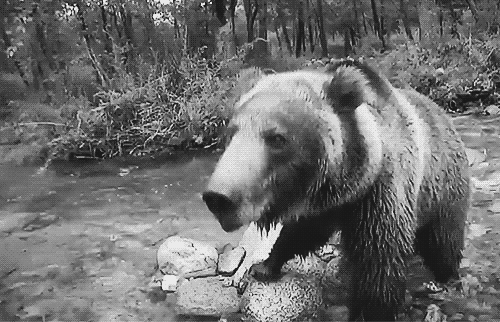 As I write this, it's about 8:00 AM EST on Tuesday, September 14. The current floor for Apes is 35 ETH, and VeeFriends sits at 23 ETH. A 33% gap in price is a lot of ground to cover, but VeeFriends just keeps chugging. Even in the latest bear market, where blue chip projects like Cool Cats, Gutter Cat Gang, and yes, Bored Ape Yacht Club saw major dips in price, VeeFriends barley saw a dent. Sales stayed consistent and price continued to rise.
VeeFriends Unique Holders
I attribute that consistent growth, at least in-part, to the fact that Gary spent an enormous amount of time onboarding new holders. It worked. I want to be clear I'm not talking the total number of holders – there are more individual wallets with Bored Apes. This is about people who only own VeeFriends.
I can't remember who did it, but at one point, I saw an analysis that showed VeeFriends had the most "unique holders" from other projects. By that, I mean many people owned both Gutter Cats and Bored Apes, but there were a lot of wallets that solely owned VeeFriends. That tells me these people are new to NFTs, they're fans of Gary, and they spent thousands of dollars on an asset they won't sell unless they turn a huge profit (if ever).
Huge Announcement
Gary is teasing a huge announcement today at 9:40 am EST. Every time he speaks about VeeFriends, the price goes up. I expect this to be no different. For example, there was a significant price jump when he announced the date and time of VeeCon, the three-year conference where a VeeFriends is the only ticket to attend.
UPDATE: Gary's announcement was that VeeFriends will be auctioned off at Christie's Auction House. This is a huge distinction for NFTs, as we've recently seen Bored Ape Yacht Club and CryptoPunks auctioned at major mainstream auction houses.
Betting on Gary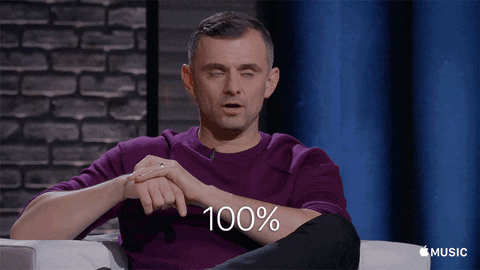 Gary has been right over and over again. He has a track record of personal accomplishments and has a long history of being right about the success of various things in culture and technology. He's telling people that VeeFriends is one of his biggest legacy plays, and that he'll spend the next 45 years delivering value.
Bottom Line
I'm not saying VeeFriends will flip Apes. And I'm certainly not saying it'll happen this morning when Gary makes his announcement. A 10+ ETH gap feels like a big margin to cover with one TV appearance on CNN. I also want to be clear this isn't a slight on Bored Ape Yacht Club, which just released an AMAZING treasure hunt filled with puzzles and games for a huge prize worth well over $150,000. The Apes will continue to roar and live as one of the top NFT projects of all time. They're crowned as a can't-miss blue chip.
But this morning, for the first time, I considered the possibility that in the long term, VeeFriends could continue to chug its way up the charts and pass Bored Ape Yacht Club in floor price. It sounds crazy to say, but is it really that crazy to bet on Gary?
Disclaimer: This article is not financial advice. The NFT and Cryptocurrency markets are very volatile. Please don't invest what you can't afford to lose. Always do your own research before investing.