Photography is a remarkable medium that transcends language barriers and speaks directly to the heart. It has the power to transport us to a specific moment in time, capturing the essence of a place, person, or experience. Indeed, photography has the unique ability to freeze the fleeting nature of life and preserve it forever. With the advent of blockchain technology and the rise of NFTs, photography is entering a new era of digital ownership, authentication, and monetization.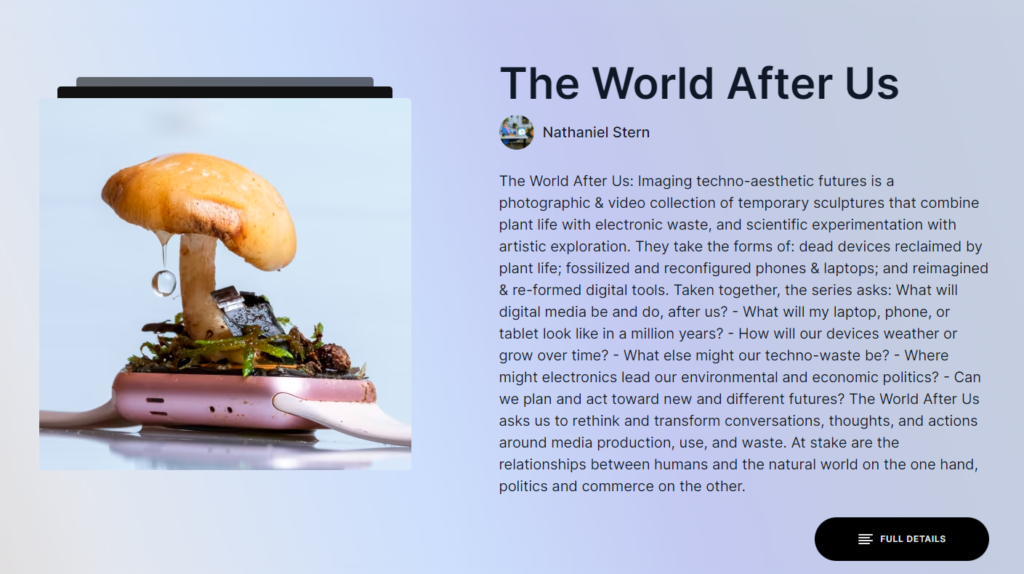 Embarking on a new frontier in the ever-evolving realm of digital innovation, Canon is set to unveil Cadabra, a photography NFT marketplace. This marks the company's first significant conquest into Web3 after the successful NFT drop in 2022.
Cadabra celebrates the art of photography through the medium of NFTs. With a delightful array of curated digital artworks from innovative creators, the platform aims to connect passionate collectors with talented photographers to create a magical ecosystem of creativity and appreciation. Creators on Cadabra can create NFT photos through Creator drops, while collectors can trade in and out of their minted NFTs on a secondary marketplace. Cadabra also offers physical prints of their NFT images to purchasers.
For photographers, this marketplace could be a transformative platform that unlocks a new realm of opportunities to showcase their skills and earn income through their craft. And with the promise of further expansion beyond the borders of the United States, Cadabra could soon become a global destination for anyone looking to experience the magic of NFT photography.
Canon's Cadabra Helps Photography in the Digital Age
Social media platforms such as Facebook and Instagram are a boon offering a vast audience for sharing visual content like photographs. But artists often struggle to generate revenue due to the time-consuming monetization process. In contrast, NFTs provide artists with a more efficient and lucrative means of earning income from their creative endeavors.
In the digital age, protecting copyrights is a significant issue for content creators. The simple reproduction and distribution of digital content make it challenging to prevent piracy and copyright infringement. It is complex and expensive to track ownership and enforce copyright laws. NFTs allow aspiring photographers to take a step forward in pursuing their passion and kick-start their journey. When they upload or sell their work on an NFT platform, their names will be permanently associated, even if it gets resold, ensuring their legacy as the creator.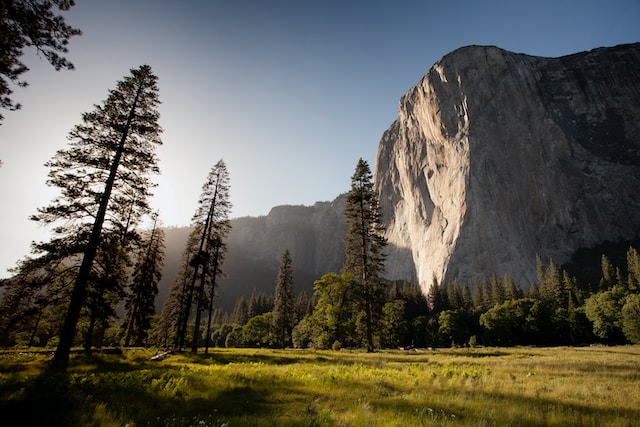 Authenticity and Provenance
NFTs offer photographers several benefits over traditional methods of selling their work. By selling their photographs as digital collectibles, photographers can retain ownership of their work and control how it is exhibited and sold. With the ability to be bought and sold globally, NFTs also allow photographers to reach a wider audience and sell their work to collectors anywhere in the world.
Furthermore, NFTs provide a way for photographers to prove the authenticity of their work, as the ownership and provenance of the asset are recorded on the blockchain. NFTs preserve digital assets for an indefinite amount of time and ensure that a photographer's work will remain accessible for future generations. They act as a virtual signature for digital works, serving as proof of authenticity and preventing any fraudulent activities. Each image becomes one-of-a-kind, much like a specific frame number on a roll of film. While the buyer becomes the owner of the work, the photographer retains the rights to attach royalty agreements to the NFT, earning a percentage of profits made every time ownership is transferred to someone else.
Canon's New Business Model for Photographers
Photographers have sustained their livelihood by selling prints, engaging in stock photography, or shooting for various publications. However, with the growing saturation of the photography market, it has become increasingly difficult for photographers to maintain a consistent income. NFT technology has increased the scope of photographers. With the aid of Blockchain technology, NFT records every transaction, and it cannot tamper with the visibility of others. Thus NFTs allow photographers to safeguard their intellectual property rights and provide them with a financial stake in the resale of their work on the secondary market.
Furthermore, by utilizing blockchain technology, NFTs eliminate intermediaries and offer creators a platform to showcase their work worldwide without exorbitant commissions.
Canon's Cadabra & Other Photography Marketplaces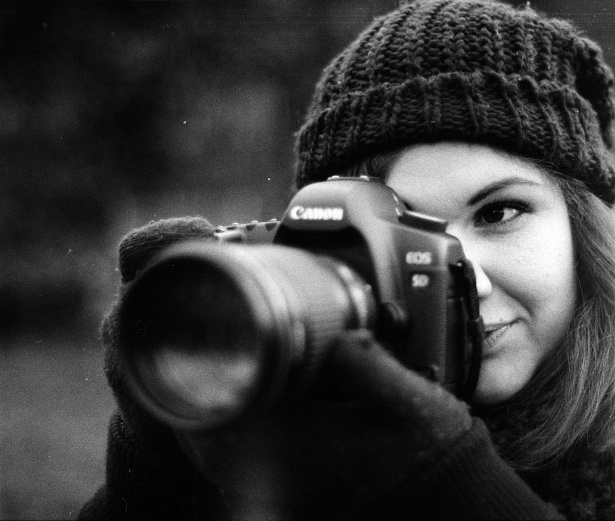 With the official launch, the Cadabra marketplace will enter competition with platforms such as Quantum Art and Sloika. They are two NFT marketplaces that focus on curated photo collections and provide creators with complete control over their artworks. Sloika, founded by Ev Tchebotarev and Arseniy Ivanov in 2021, aims to showcase the best photography NFTs. It makes it easier for artists to sell their work. They allow creators to control their NFT smart contracts and set royalty fees.
Quantum is a platform that helps artists and collectors buy and sell unique digital artwork. The company was founded in 2022. They specialize in curated photo collections and give creators complete control over their artworks. It allows them to use their own smart contract and custom token, and choose how much they want to receive in royalties from future sales. Both Sloika and Quantum provide valuable opportunities for photographers and artists to monetize their digital creations and offer collectors a chance to own unique pieces of digital art.
Quantum Art showcases artists from different backgrounds and introduces them to crypto through weekly collections. They feature a diverse range of artworks, from portraits and landscapes to fine art, and introduce artists from all backgrounds to the world of crypto. The platform's curation process involves artists submitting collections, a team nominating three, and collectors voting for one. The winning collection is then made available on Quantum Art. Sloika is a highly curated photography NFT marketplace with various features like listing options, minting and reveal tools, custom tokens, and a native $GACHA token.
Can we expect a surge in popularity for this movement among the public after Canon enters into NFT?
NFT and photography are two different areas combined to give an amazing result – this emerging technology is revolutionizing the photography industry and shaping the future of the art world
Coming soon: a curated photography marketplace from Canon USA.
Sign up now to stay connected!https://t.co/kyze0naOVE pic.twitter.com/uhNGAZDJuy

— Canon USA Imaging (@CanonUSAimaging) April 13, 2023
The Future of Photography with NFTs
Photography has gradually shifted from analog to digital, with most photos now viewed on screens. NFT photography has become increasingly popular, and it can no longer be considered a passing trend. Photographers now have the option to sell their work as NFTs in virtual auctions within the metaverse. With the aid of VR headsets, viewers can explore a metaverse gallery and enjoy the works of their favorite photographers from anywhere in the world.
Blockchain platforms offer photographers a new opportunity to monetize their work by selling digital assets. These assets can range from a single photograph to a series of images and can even include videos and 3D art. It provides photographers with a range of options for showcasing their work and generating income.
Conclusion
NFTs are revolutionizing the photography industry by offering new ways for photographers to monetize their work, protect their copyrights, and showcase their creations. Canon USA's launch of its photography NFT marketplace – Cadabra, , marks a significant milestone in the company's foray into Web3. Not only does it legitimize the art of photography as NFTs but also offers opportunities for photographers to generate income. Challenges, and criticisms such as their contribution to carbon emissions still exist.
Nevertheless, initiatives such as the Crypto Climate Accord have formed to address these concerns. As the popularity of NFT photography continues to grow, it offers photographers new avenues to showcase their work and engage with audiences on the blockchain, the metaverse and beyond.