Ever wondered what the world's first NFT was? A CryptoPunk? Beeple's 'Everydays — The First 5000 Days'? Or perhaps some unbeknownst image that's residing on an obscure and highly irrelevant blockchain?
Intuitively, none of such cases are true, as history can show us several (but not many, granted) collections to come before CryptoPunks, whilst Beeple's $69 million piece came in the midst of the 2021 bull run.
The third case, however, has some partial truth to it, as in getting to the answer, the first ever NFT was an asset named 'Quantum,' which lives on the widely unknown Namecoin blockchain.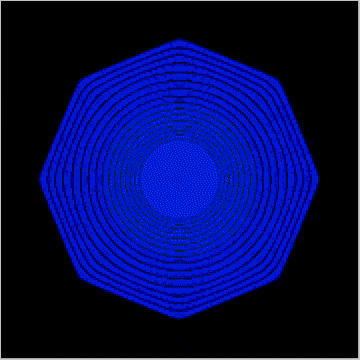 Although 'obscure and highly-irrelevant' may seem fitting descriptions of the Namecoin blockchain, there was no chance in which the novelty-seeking and rarity-obsessed NFT ecosystem would ever let 'Quantum' go missing, as quite simply — and irrespective of what it actually is — IT'S THE FIRST EVER NFT.
With this in mind, the NFT was sold for over a million dollars seven years after its mint. Further, a Quantum-related court case has since arisen, with the issue in question revolving around who really owns the first ever NFT.
Quantum
'Quantum' was first minted on Namecoin by Kevin McCoy in May 2014, before society had even coined the term NFT.
As its name suggests, the asset sports an abstract aesthetic that, if we are going to be really honest, isn't that impressive in comparison to today's digital and AI-generated art. However, as time is always relative, the asset was still revolutionary for its time, which is why in 2021 McCoy reflected on his 2014 efforts by saying:
"In 2014, I had an idea to use blockchain technology to create indelible provenance and ownership of digital images of this kind. Quantum was the first ever to be recorded in this way."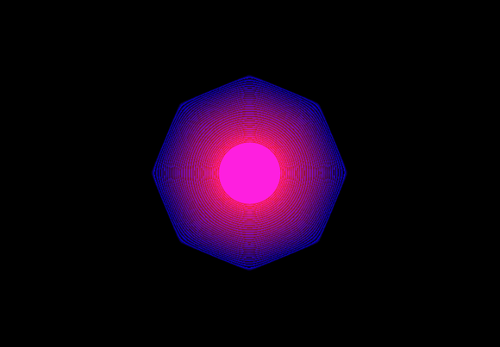 The Court Case
In June 2021- a little over seven years since its mint- Quantum was sold at Sotheby's 'Natively Digital' auction for $1.47 million. Here, the NFT's new owner was a man named Alex Amsel.
Although, here, things seem fine and dandy, to the plaintiff — who sued anonymously through Canadian holdings company 'Free Holdings' — they weren't.
Why? Because through McCoy minting the NFT on Namecoin, he was in-fact required to renew his ownership rights over the asset roughly every 250 days. For added context, Namecoin is a blockchain software modelled from Bitcoin's code.
McCoy failed to do so, which essentially meant that the NFT lay dormant for over 6 years before the Sotheby's auction came about. Knowing of McCoy's omission to renew his ownership, 'Free Holdings' created a new NFT one month prior to the auction, with such assets using the same namespace in which Quantum originally used, as well the same metadata (through duplication).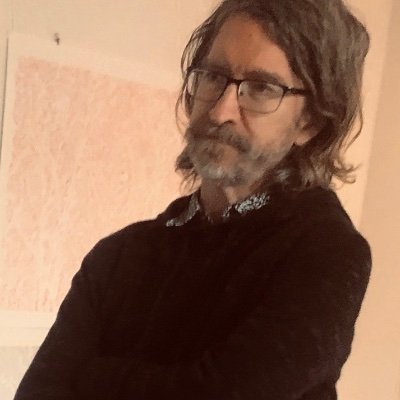 Such actions essentially meant that the plaintiff believed that they had a case for owning the world's first NFT. Further, they let such claims be known via Twitter, which then sparked animosity between themselves and McCoy.
The plaintiff then took turned their concerns into legal proceedings, as they contacted Sotheby's to say that the catalogue entry for Quantum was "inaccurate and misleading because the Namecoin record had not been 'burned', but was still active and controlled by Free Holdings".
With this in mind, Free Holdings sued both Sotheby's and McCoy for slander and commercial disparagement.
What came to McCoy's defence here is that in wake of minting Quantum on Namecoin, he then went on to preserve it (with original metadata) on Ethereum — which, at the time, was the new kid on the 'block' with sleeker attributes. Poignantly, the 2021 Sotheby's auction of the NFT included this Ethereum token.
The Ruling
Via a detailed 43-page decision, U.S. Magistrate Judge James L. Cott (of U.S. District Court, Southern District of New York) dismissed the lawsuit, citing McCoy and Sotheby's grounds that the plaintiff failed "to state a claim upon which relief can be granted" as sound rationale.
In addition, Cott went on to write:
"Free Holdings has demonstrated nothing more than an attempt to exploit open questions of ownership in the still-developing NFT field to lay claim to the profits of a legitimate artist and creator. It does not allege that it took any part in the creation of Quantum or the blockchains used to record it. Free Holdings has thus failed to plausibly allege that unjust enrichment occurred in these circumstances."
In response to the dismissal Free Holdings' attorney Moish E. Peltz had this to say:
"We are disappointed by the court's decision. We are evaluating all of our options including appeal."
However, with a successful appeal being both distant and improbable, such ruling will quite-likely serve as a precedent moving forward, as the case is one of the first examples of a US court being asked how blockchain technology applies to artists' rights.