dGEN and DraftKings: Making it Reign
We've been upfront that at dGEN we carefully vet our sponsors. We're selective in ensuring that we'll only work with brands we truly believe are a good fit for us, and more importantly, our audience. It's why, even as we continue to grow, we've had very few ads appear in our content.
And then…along came DraftKings
It's no surprise that with a name like dGEN, we've played our fair share of Daily Fantasy Sports (DFS). So when the opportunity came along to partner with DraftKings on a sponsorship, it was a no brainer. We couldn't say yes quick enough. Heck, we probably would have done this for free!
(Shhhh…don't tell DraftKings.)
In addition to our years of DFS experience on DraftKings, we all were already enamored with their new product, Reignmakers. It's a quintessential example of how a company can integrate NFTs to empower their users and create new, fun market dynamics. Of course, DraftKings has experience in Web3, but this is a whole new level.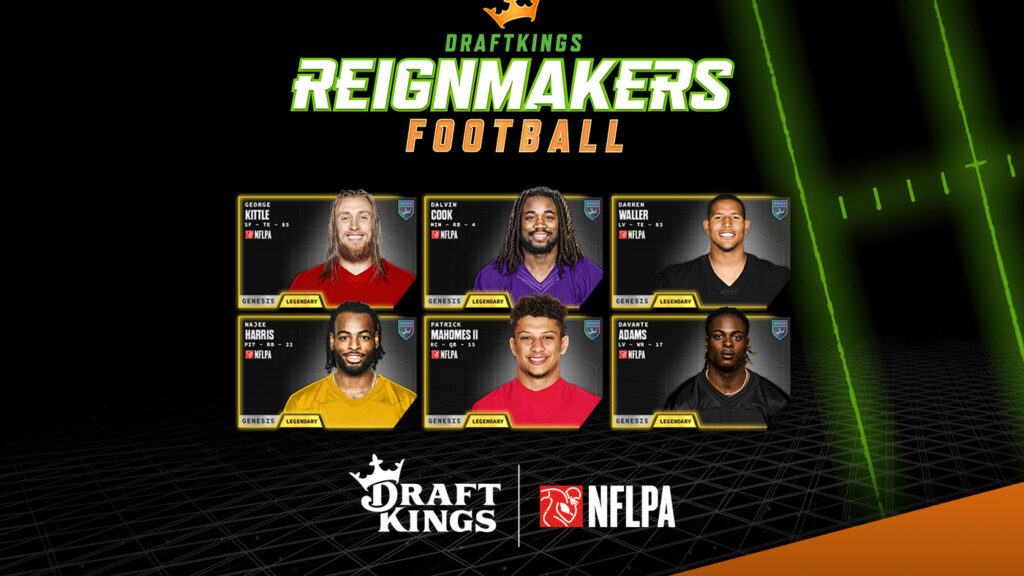 Changing the DFS Game
If you're not familiar with Reignmakers, the tl;dr is that you open virtual packs of player cards then use those players each week in free daily fantasy contests. And because those cards are NFTs and you own them, you can also buy or sell them on the open market.
This creates a whole ecosystem each week where you can decide if you want to play a star player when they have a great matchup or place your card for sale and cash in. While there are some interesting dynamics to it and theories on how to play, and we'll get into those in the coming weeks, it's a fun new wrinkle to the DFS world.
If you haven't signed up yet for DraftKings:
What is wrong with you?
Seriously, what is wrong with you?
Okay we're finally over it, but you need to sign up now using this link and claim your free Reignmakers starter pack.
We're so pumped to have DraftKings as a sponsor, and anyone who listens to our shows knows in addition to the ad reads, we've been talking at-length about the product and how we're going to play this game.
Multiple members of our founding team have already spent literal hours of time digging into potential strategies. Tune into our shows to hear that discussion, and stay tuned to the website for more articles on how we're approaching this new product.
Disclaimer: This article is not financial advice. The NFT and Cryptocurrency markets are very volatile. Please don't invest what you can't afford to lose. Always do your own research before investing.