Enter the twisted yet endearing world of Killaverse and its 3,333 blood-curdling cute NFT bears residing on the Ethereum blockchain. These are the infamous Killabears, the first NFT collection of the Killaverse, an entire universe dedicated to digital entertainment.
With a floor price over 3 ETH, the Killabears are not for the faint hearted. This project seems to be popular for traders and collectors alike, the collection has a 21,732 ETH total trading volume on OpenSea!
And why wouldn't they? These furry terrors have captured the hearts and wallets of many with their unique and captivating perks. Let's dive in!
What are Killabears NFTs?
The Killabears NFT collection, designed by the talented Mexican artist Memo Angeles, consists of 3,333 unique and terrifyingly cute bears living on the Ethereum blockchain. But KILLABEARS is just the beginning of the Killaverse, a digital world dedicated to entertainment.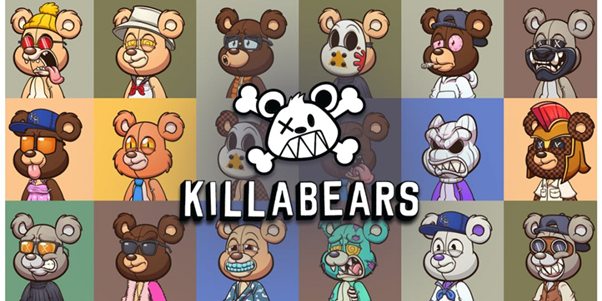 Memo's extensive experience in illustrating and understanding consumer behavior allowed him to create a captivating story-based universe for the characters of the Killaverse.
What's more, the holders of a KILLABEAR NFT not only own a piece of this exclusive collection but also gain access to exclusive content and community channels, allowing them to immerse themselves in the Killaverse experience. They can also participate in different staking mechanisms to earn unique Killaverse items.
Umbrella Games LLC, the game studio behind Killaverse, is not a newcomer to success. With several hits under their belt, they've now switched to Web3, bringing us the exciting world of Killaverse. And the KILLABEARS, which started as a free mint in April 2022, has seen exponential growth in value, becoming one of the hottest NFT collections on the market.
The success of KILLABEARS has led to the launch of several other Killaverse projects, including Killabits, Killatraits, Killagear, and the recent-mint of Killacubs. The project's storyline and utility have been key selling points, creating immense value for early and future holders alike.
The NFTs are even more exciting when paired with a KILLABIT companion NFT, which allows them to be staked. The ecosystem also includes KILLABEARS XL NFTs, an upgraded version of the standard KILLABEARS that have yet to gain traction, and KILLAGEAR NFTs that enhance the bears.
As a KILLABEARS NFT holder, you'll receive royalty rights to KILLABEAR-branded items, such as toy figurines and project-branded marijuana cigarettes, which the project's Twitter account teased in late October 2022. Each 3,333 KILLABEARS NFT has unique features, such as distinct backgrounds, clothing, facial features, hair, headgear, masks, and more. You can explore the rarity rankings of the collection here.
Moreover, the Killabears collection has proven its worth once again with the recent sale of its No. 2438 NFT. This particular piece fetched a staggering 40.5 ETH, making it the highest-priced sale in the collection to date.
The Lore That Extends Beyond!
The Killabears' lore revolves around their role as the guardians of the Killaverse space. Together with Dr Fomo, they are tasked with protecting their planet from the villainous space Vorians.

Interestingly, Dr Fomo launches an airdrop of a "Data Packet" to find a solution to this problem, and the bears embark on an interactive journey. You can explore this rich universe through an interactive timeline on their official webpage or immerse yourself in the unfolding narrative on their Twitter feed.
Nonetheless, the Killabears ecosystem extends far beyond just the collection of animated bears. It boasts a dynamic and multi-layer staking system divided into thrilling chapters: "Stake-cation" and "The Killalabs Experiment". With metadata that changes every 24 hours, their staking and storytelling are a testament to the team's unwavering attention to detail and brand-building prowess.
Head to their website for all the 'horrific' details about Killabears staking.
The Masterminds Behind the Scenes: The Team
Meet the team behind Killabears – a group of talented individuals with diverse backgrounds and expertise working to build a next-generation entertainment brand in the Web3 ecosystem.
In a recent podcast interview with Proof, the visionary founder and CEO of Killabears, Ben Cohen, shared his grand 10-year plan for the company, likening it to the meteoric rise of Angry Birds. Cohen's ambitious plan involves expanding into film, television, consumer products, licensing, e-commerce, and retail, all while entertaining and driving value back to the holder community.
Cohen also shared his belief that only a few PFPs will succeed in the long run- but with the right intellectual property and strategy, he sees the potential for Killabears to achieve a Disney-like level of success.
Moreover, in one of his fascinating 'behind the scenes' Twitter threads, Cohen delves into the meticulous planning and thoughtful ecosystem design that goes into every aspect of Killabears. He believes that if more teams in the Web3 space understood this approach, the entire ecosystem would benefit greatly.
Undeniably, the Killabears team is a force to be reckoned with when it comes to delivering value to its holders in creative and exciting ways. With a deep background in gaming, they are uniquely positioned to provide endless fun and entertainment while building their core business.
Exploring the Diverse Offerings of the Killaverse: A Sneak Peek
To further enrich the Killabears universe, the team has introduced several captivating sub-collections.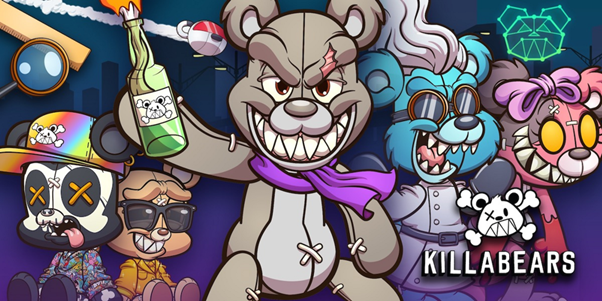 A pixelated version of the OG Killabears that serves as a security enhancement for the KillaVerse data system, protecting it from the vicious Vorian attack. The collection consisted of 3,333 NFTs and fetched a whopping 3351 ETH in total volume.
In the KillaLabs Experiment, KillaLabs called upon the community to participate in a 30-day 'research study' to improve the Killabits technology. As a reward for participation, holders were given a special upgrade for their Killabits and became eligible for additional bonus rewards. Staking Chapter 1: 'StakeCation – The Quest For A Killabits Upgrade' was the collection's first staking event.
This collection is all about rewarding Killabear holders who stake their NFTs for 30 days. It features 1,255 NFTs and has a total trade volume of 521 ETH.

These are the bonus rewards holders who completed Kilton Staking Study got. Users can use these unique traits to build Killacubs in an interactive minting experience. You can earn KillaTraits through community engagement, contests, and more.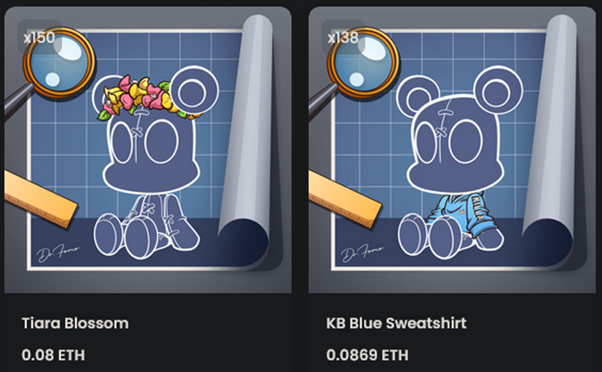 These are your exclusive ticket to the Build-A-Cub Workshop in the KillaVerse! Each pass gives you access to build a Killacub.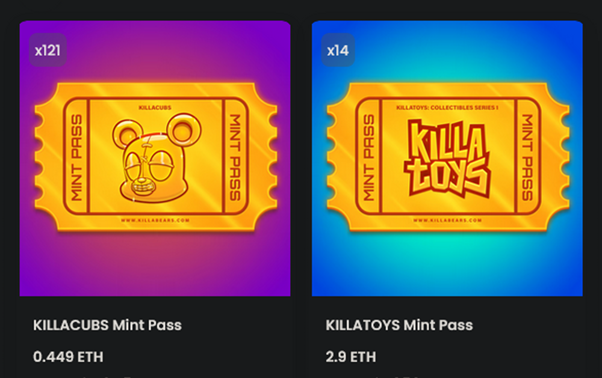 This collection features remixed versions of the original Killabears collection, with a total trade volume of 41 ETH.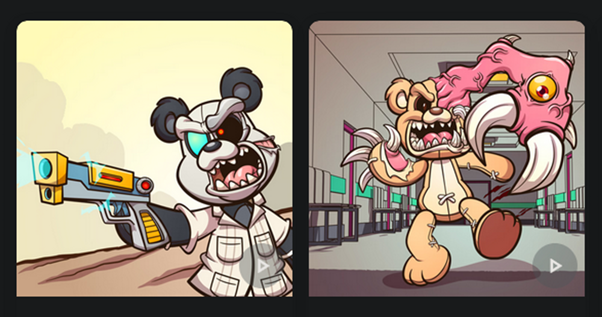 This collection features the Killabears and Killabits enjoying their Stake-Cation at the luxurious Kilton Hotel, located on the coast in Killa Hills. These bears are non-tradeable, so they're truly exclusive.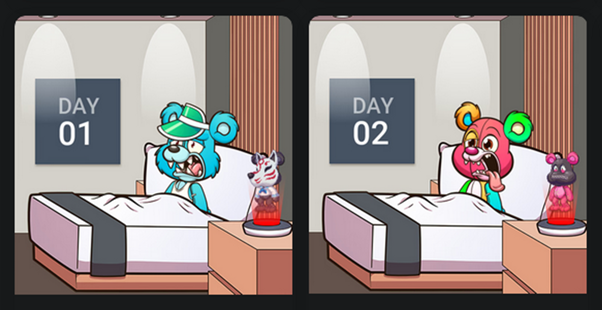 This is the Innovation Center of the KillaVerse, where CEO & Head of Innovation, Dr Fogerty Fomo, runs experiments on Killabears and Killabits to #SaveTheKillaverse from the dangerous Vorians.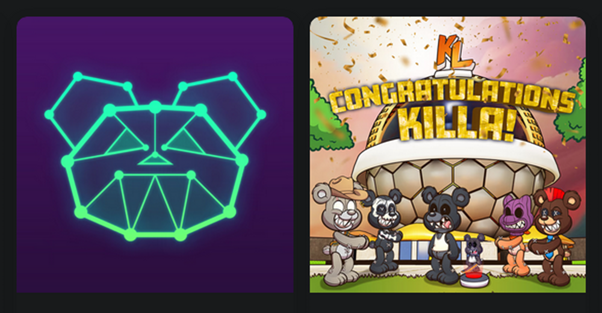 These are soulbound tokens that serve as a certificate of participation in the staking place, The Kilton Hotel.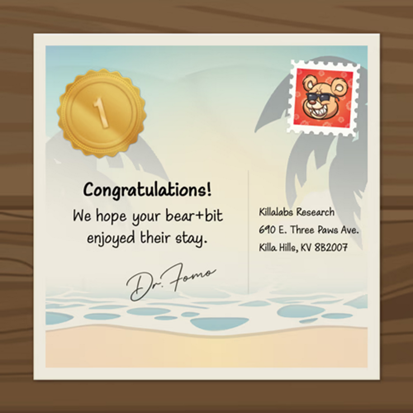 These are the reward tokens for participants in the Killabears Chapter 2 KillaLabs Staking Experience.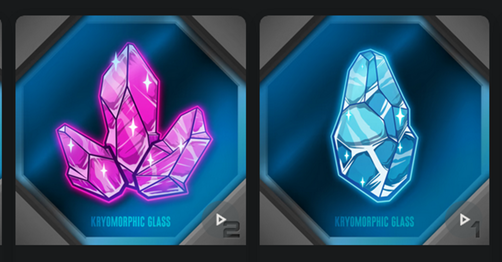 Killabears didn't miss out on the excitement surrounding open editions, as they released their very own Volume 1: The Hunt Memo Angles. NFT enthusiasts minted over 49,000 unique NFTs at 0.02 ETH per piece.
🥊🐻Special Announcement! 🐻🥊@Meta_Winners Have acquired @killabearsnft No. 2438.

Its the super rare 'Ghost' trait we have been tracking for a while and we broke the record for the highest #killabears sale at 40.54 Eth today to get our hands on it. 🍾 pic.twitter.com/9txdrgMMYq

— METAWIN (@Meta_Winners) February 8, 2023
This exciting collection was part of the Memo Angeles Presents: The Killa Chronicles, with each volume building on the previous release.
In Vol. 2 – THE SACRIFICE, one collection piece could be minted for every Volume 1 NFT burned. And the latest installment in the series, Killa Chronicles: Vol. 3 – THE RESCUE, also required burning a Volume 2 NFT to mint a piece from the newest release.
On April 20, 2023, KILLABEARS launched the KILLACUBS mint, marking a new entry point into the Killaverse and KILLACUBS ecosystem.
The mint had three windows: Allowlist, Killaverse Holders, and Public, with KILLABEAR owners and Mint Pass holders receiving one free cubryo each.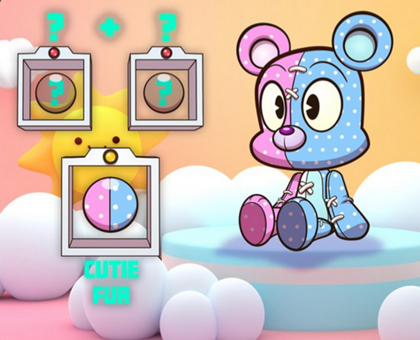 The total supply of 8,888 KillaCubs was priced at 0.25 ETH each. To get an Allowlist spot, users had to qualify for the top 2,000 on the KILLASCORE leaderboard; for this, they also had to hold KillaChronicles.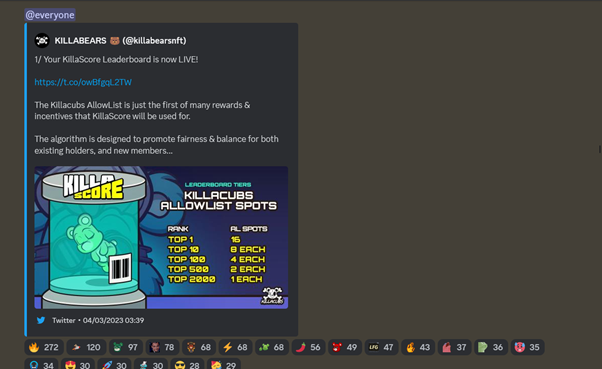 Moreover, KILLACUBS will require eight stages of incubation before evolving into full KILLACUBS. More on that later!
Notably, the collection features a "Build your own NFT" mechanic, which allows holders to mix and match traits from their OG Killabears and the KillaTraits collection to create their cubs.
🚨Good news, Killas! @drf0m0 has finalized the SeaCub combination. 🌊🧸 pic.twitter.com/ijVTb2v7fy

— KILLABEARS 🐻 (@killabearsnft) December 22, 2022
Holders could build one cub for each OG Killabear they owned, and the public mint provided an entry point for those priced out of the OG collection. The mint was ultimately a success, as the collection sold out in a matter of hours.
How to Evolve Your KILLACUB with Incubator?
The KILLACUBS of the Killaverse has taken another step forward with the launch of the Cubryo Incubator. This new addition allows KILLACUB holders to evolve their Cubryos through eight phases of incubation, with each phase lasting one week.
Your Cubryo Incubator 🧪 is now LIVE:https://t.co/tUdoqiTx6T

There are 8 Phases of Incubation. (1 Phase = 1 week)

Your Cubryo needs to evolve through these 8 Phases in order to reach its Design Phase.

Cubryos can only evolve while staked in the Incubator.

Full Details 👇 pic.twitter.com/18sXzWdZ1j

— KILLABEARS 🐻 (@killabearsnft) April 23, 2023
The end result of this incubation process is the Design Phase, where the Incubator reveals your KILLACUB with randomized base traits and potentially some rare extras.
If you want your Cubryo to continue evolving, it must remain staked in the Incubator – removing it will freeze its evolution. But don't worry, you can always re-stake it later, and the Cubryo will resume its evolution from its previous phase. At the end of the incubation journey, you'll face a tough decision: will you "lock in" the design of your KILLACUB OR customize it using traits from the Base Trait Pool and the KillaTraits collection?
During Phase 1 of Incubation, KILLACUB holders have the opportunity to pair a Killabit with their Cubryo. This killer combo unlocks access to a larger Base Trait pool during the design phase, which increases your chances of getting your hands on rarer traits during the initial reveal.
Interestingly, those who equip their Killabits with KillaGear will be in for a treat – you can transform them into Killacub traits at the end of the incubation period! However, once converted, the KillaGear will be burned forever. So, choose wisely!
Moreover, it's crucial to note that if you unstake your Cubryo during incubation, it will freeze at its current phase. So, make sure to keep it staked in the Cubryo Incubator to ensure it evolves fully. Besides, you can keep track of each Cubryo phase by checking its traits.
Multifaceted World of Killaverse
The Killaverse is a vast and interconnected world comprising several NFT collections, each with unique traits and characteristics.
The OG Killabears collection is the foundation of the Killaverse, while the KillaTraits collection provides the building blocks for creating unique and customizable KillaCubs. The KillaChronicles collection adds depth and lore to the Killaverse, and the Killabits is a companion NFT for the primary Killabears.
Moreover, with others like Killgear, Killapasses, etc., these collections work together to create a cohesive and immersive experience for the Killaverse inhabitants. Besides, Killabears is not just a digital collection of NFTs but a full and immersive world that extends beyond the digital realm. The team understands the importance of creating a sense of community and belonging among its holders and has actively engaged with them through various real-life events.
Recently, the project organized a KillaLabs NYC event exclusively for OG Killabears holders to celebrate the project's first anniversary.
KillaLabs NYC VIP List is now OPEN for all OG Killabears holders:https://t.co/H6JQpuAB10

Join us for an unforgettable night at the lab!

— KILLABEARS 🐻 (@killabearsnft) March 22, 2023
Apart from community events, Killabears is also exploring the world of physical collectables. The team has been sharing progress updates on the first physical collectables to come out of the Killaverse, with the IP licensed directly from holders. The community even voted on the first group of bears, giving them a say in the development of the Killabears universe.
Even though the project was free-to-mint, Killabears' promotional video dropped shortly after minting – it was clear that the team spared no expense in producing this Hollywood-standard masterpiece. This type of promotional material not only captured the attention of many but also showcased their uniqueness and willingness to go the extra mile.
Do we have your attention yet? @killabearsnft pic.twitter.com/JHfNI7N0eo

— KILLABEARS 🐻 (@killabearsnft) May 27, 2022
Moreover, instead of relying on written announcements through Twitter and Discord, Killabears has always found creative ways to inform and update their community, such as through visually stunning and informative videos with both spoken and visual aids.
In addition, Killabears has also ventured into the fast-growing cannabis industry with KILLAKUSH, an innovative entry into the pre-rolls market. Through this industry partnership, holders can monetize their IP by featuring their own bears on future KILLAKUSH flavours, tapping into a $26 billion industry projected to reach $149 billion by 2031.
But the team's ambitions don't stop there. Rumours are circulating about a potential Killabears movie, with Seth Green already expressing interest in using the IP. As the brand grows, we can expect more developments on this front and potentially other TV, movie, show, and streaming opportunities in 2023. The Killabears universe is expanding rapidly, and the possibilities are endless.
Conclusion
In a market filled with projects struggling to maintain momentum, Killabears has managed to build a loyal and dedicated following that has stood firm even amidst turbulent times.
Unlike other projects that offer useless rewards or governance tokens, Killabears provides worthwhile incentives that fit seamlessly into their ongoing story. The team's commitment to their project goes beyond the virtual realm, with physical merchandise and real-life toys/goods available for purchase.
It is clear that the Killabears team is not simply building an NFT project but a complex ecosystem that has the potential to shape the future of entertainment brands. And no wonder many whales are dumping other projects and jumping on the Killabear bandwagon!
Undoubtedly, Killaverse is a project to keep a close eye on!