Google Cloud has announced an innovative collaboration with Solana. One of the world's largest cloud service providers will join the Solana network and incorporate Solana into its diverse range of products and services.
Since the announcement, the SOL native token for Solana has increased by about 15% after Google Cloud tagged the blockchain's co-founder in a tweet that hinted at a significant disclosure.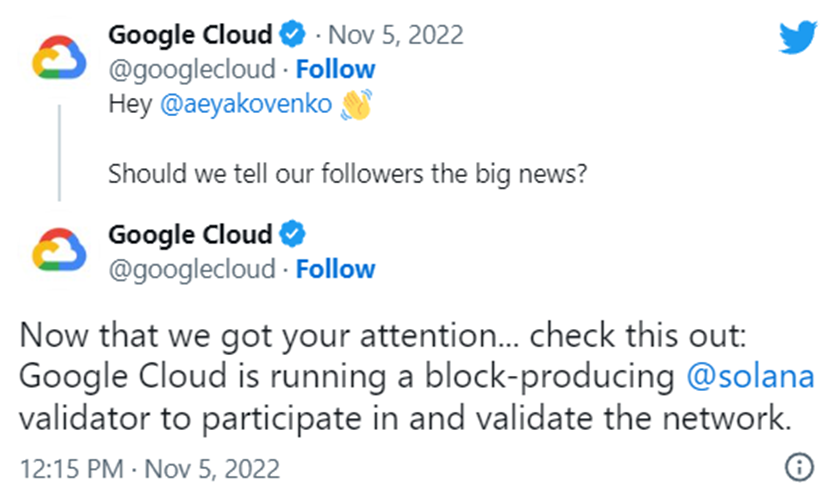 At press time, Solana's native SOL was trading at just under $38, up sharply from $32.4 less than an hour ago.
The company stated that it will run a Solana validator that generates blocks, allowing it to participate in and validate the Solana network.
More Google Cloud News
In addition to becoming a validator, Google Cloud has been collaborating with Solana to bring its Blockchain Node Engine to the Solana ecosystem. The Blockchain Node Engine is a fully managed node-hosting service provided by Google Cloud that eliminates the need for complex node operations.
Solana's inclusion in the Blockchain Node Engine will significantly reduce the time required to run a Solana node, making it more accessible to more users.
The company also stated that it is currently working on indexing and bringing data from the Solana network into BigQuery. The data warehouse on Google Cloud allows the massive Solana blockchain database to be queried quickly and efficiently using the processing power of Google's massive infrastructure.

Read the article from Google here.