Ichimoku Cloud System Trading
Alright friends, it's time for a @Bunchu's Blog on a trade setup I am looking at and a quick explanation on why.
First, let's start with the system. The system I use to identify trades is called the Ichimoku Cloud system. You can learn more about the system from the YouTube series by Josh Olszewicz here:
Here's a quick rundown:
The cloud is just a bunch of math around moving averages that are supposed to give you an idea of trends and future support and resistance levels.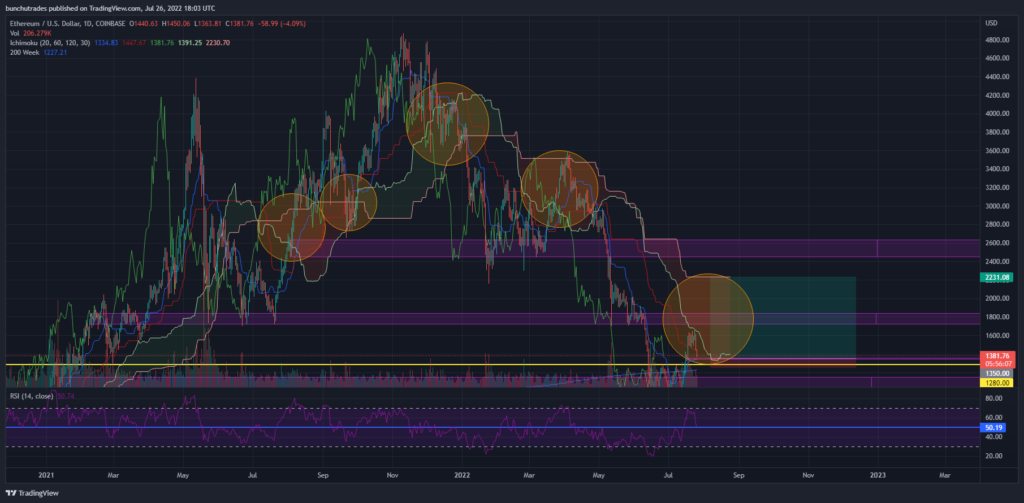 Typically, price above the cloud = bullish, price below the cloud = bearish.
I can do a full breakdown of the cloud system at some point if people are interested. However, for this write-up, we're going to skip ahead to what we're looking for in this trade setup.
The strategy we're looking to employ is called an Edge to Edge trade. The thesis behind this trade strategy is simple.
If price enters the cloud (and closes inside of the cloud) it will touch the other end of the cloud.
The bigger the cloud width, the bigger the target profit. As you can see from my chart below, this play typically works out (as indicated by the circled areas).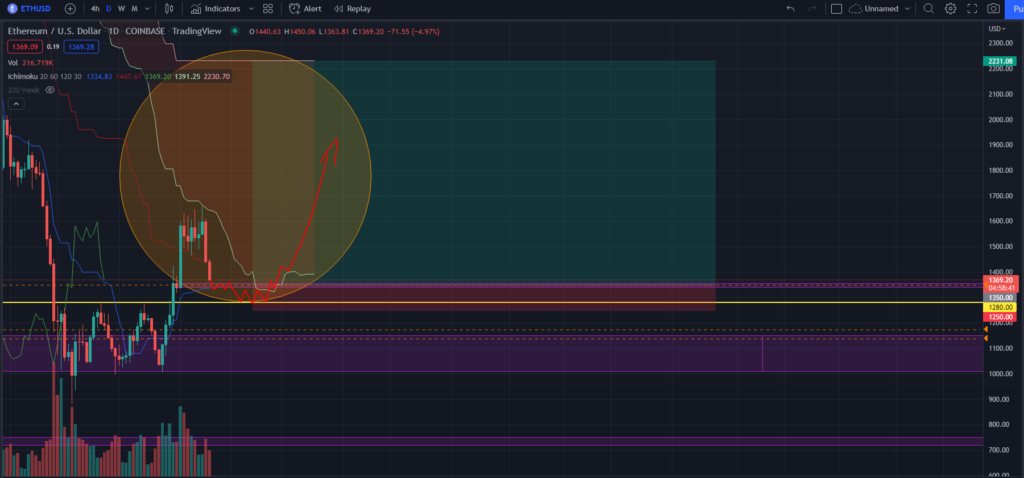 These trades typically come around on the daily time frame only once a quarter or so. We are approaching this area on ETH on the daily time frame.
So how to play it?
Wait for price to close INSIDE the cloud.
Take the trade long.
Stop loss is price closing outside the cloud
Profit
In our case with ETH, we are hoping to get an entry around $1280-$1350 and a successful edge to edge trade would give us a price target of around $2200.
I will keep you all updated on when I take the trade and my stop loss. This isn't guaranteed to work, especially with macro winds pushing against us, but as demonstrated in the chart, these have high probability of success.
UPDATE: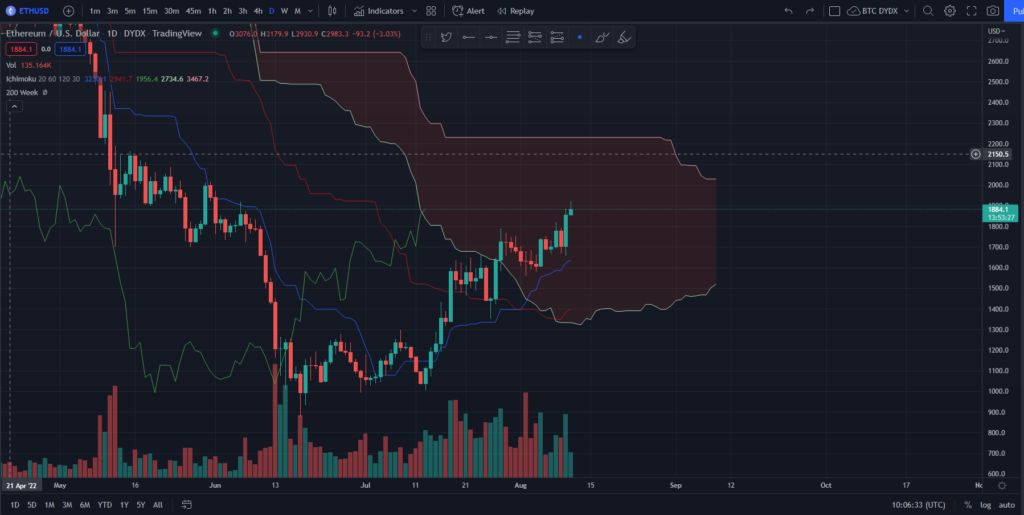 Check out my other articles here.