In Spotlight: Richard Vagner
Welcome to In Spotlight. This week we interviewed multi-talented Richard Vagner.
Richard Vagner is an NFT musician, a multi-instrumentalist, a producer, founder, collector, and proud member of the Bored Ape Yacht Club. Meeting or catching up with him depends on your timing. Timing is everything when you are a jack of all trades. Right place right time. It all comes down to timing. Musicians keep time, producers need time, founders cherish time, and NFT collectors depend on time.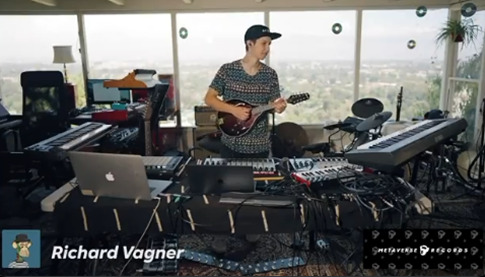 If you have not yet heard Richard Vagner's music, click here Richard Vagner Live at Decentraland – Collection | OpenSea . Richard immediately fell in love with the violin, playing his first musical note at only 8 years old. But he wasn't content with just the violin, so he started to practice and learn several different instruments.
After many years of discipline his new skills would help him to become a multi-instrumentalist. Becoming a multi-instrumentalist helped him into becoming a producer. Producing a song for artists like @Jaden. Playing at events like NFTcon and recently Ape meetups in Las Vegas. Richard has many venues booked including a feature performances at ApeFest during NFTNYC.
Richard is also a co-founder of the Spoiled Banana Society @sbananasociety.  The Spoiled Banana Society is an NFT fantasy football league that provides utility to NFTs. The Spoiled Banana Society was started by Richard, his brother, and friends from The Bored Ape Yacht Club.  
The purpose behind the project is to unite NFT collectors and Football fans. During the football season Spoiled Banana Society members will be included in random airdrops, compete for exclusive merchandise, eth, weekly prizes, and a season ending Grand prize!
This is my interview with Richard Vagner,
Mad$en: Richard had just returned home from playing at the Ape Meetup in Las Vegas, so I asked him how his Las Vegas experience was?
Richard: "Vegas was fun! Didn't do too well on the tables but I did pretty good at poker. Played cash against one of my good friends Dutch, who's is a 3-time world series of poker bracelet winner. I got my money in bad but lucked out and doubled up through him, which was exciting! But then I took all of my money to the tables and lost it."
Mad$en: I am originally from Las Vegas, so I feel your pain from losing, But it's definitely a fun time. Where are you from?
Richard: "I am from Los Angeles."
Mad$en: How were you introduced into NFTs? Was it NBATopShot like a lot of us?
Richard: "No, I got into NFTs through the Bored Apes actually, I got very lucky. Very grateful that the B.A.Y.C was my first introduction. As a lot of people know they have been really awesome in the space and have been doing a lot of good things for it."
Mad$en: How many B.A.Y.C. did you Mint on that big day?
Richard: "I didn't get in on Mint Day, but me and my brother collectively were able to get 3 total. About a week after. At that time since it was our first project into NFTs that was insane for us to drop that amount of money."
Mad$en: I wanted to talk about your music and how it has merged with NFTs?
Richard: "Sure, I am an NFT musician, multi-instrumentalist, and producer. I recently released my first NFT album called the "THE HUNT", which has been an awesome adventure."
Mad$en: On the NFT album, are there nine NFT songs from the album that are available to purchase, then the tenth NFT song will be airdropped to you if you purchase all nine NFT songs?
Richard: "Airdropping the tenth NFT was only going on for about a month after the release. So, the tenth NFT song is no longer available through an airdrop. Making only 30-35 total out there available since the rest got burned."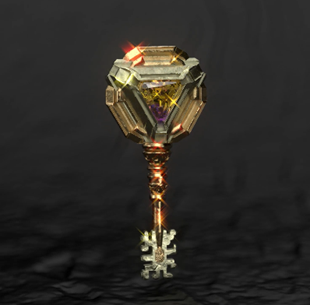 Mad$en: After dropping one of the first NFT albums, what did you learn and what would you do different?
Richard: "After the release, I was kind of mad at myself that we released an album in a day and age where there is like nobody listens to albums anyway. Regardless of the NFT whole thing. So, I did a lot of thinking and I think it would probably be a better thing just to release a single, have it sell out with maybe only one hundred copies and then once the floor rises, I would release another single.
Build it a little bit slower. But I go back and forth because as people start to get to know me in the NFT space, then people get to support me and purchase stuff and this is more of a steady incline. Everyone who has bought my music so far makes me feel like they are in it for the long run. They are not just there to flip it. It's been a very fun and engaging community of people who are there to support, So, I hope as I grow, they are able to make a profit off me."
Mad$en: What are some things that you have planned with the album?
Richard: "We recently partnered with Land Vault (@thelandvault), a company that is building a game in the metaverse. It will be a way to give back to the people who have supported me with assets to sell, or they can play a game to win eth, they can also use it to listen to my music."
Mad$en: How has the partnership with Land Vault helped you?
Richard: "Land Vault was definitely a big help in releasing my album. The album would have never happened without them. They were big people in my life to help release my music as NFTs. I had the plan after the apes to release music in NFT form, but they definitely helped me put it all together and get it out there."
Mad$en: When you perform live are you with a band or are you doing your shows solo?
Richard: "I perform by myself right now, It's a live looping set. I play songs from my album. Loop stuff, and play some different covers, like the gorilla's covers for the bored apes. I just played at NFTcon, I also performed at Ape meet ups in Las Vegas, Los Angeles, Denver, and then I have a show booked in New York at ApeFest the beginning of November."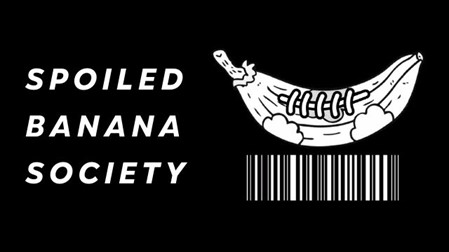 Mad$en: Time to change it up a bit so let's talk Fantasy Football. How did The Spoiled Banana Society Fantasy Football league start?
Richard: "The idea started from a dynasty fantasy football league that my brother, myself, and our friend Mike who is also a Bored Ape were in. We came up with an idea of using the blockchain to mint the players instead of having a draft. And have the cards be forever cards, kind of like the NFT Apes with a membership access."
Mad$en: Can you explain how Spoiled Banana Society league works?
Richard: "There is going to be 10,000 cards total, each card has a full team on it with 15 players on a card, so 2 Quarterbacks, 3 Running Backs, 4 wide Receivers, Tight Ends and Defense. Through our website participants will be able to put in their lineups every week to compete in a weekly prize, if it sells out the winner is going to get 3 Eth.
And the season long winner will get 100 eth. Or a Bored Ape Yacht Club NFT. We want that to go every year so that there is no additional buy in after the first year, after your first .08 mint. Then you are in that weekly and yearly prize pool for the rest of your life. As well as an access membership to exclusive merchandise, airdrops, concerts, and donations. We are also trying to make it a brand as well to eventually merge into other sports."
Mad$en: Lay it out for me what the prize pools will look like
Richard: "For the season long prize the top 100, the middle 100 and the last 100 will get paid and then every week the top 100 will be paid. Dead last will also get a big pay of eth."
Mad$en: When will the Spoiled Banana Society cards go on sale to mint?
Richard: "We are streaming for November 15th-16th. Currently we are doing Giveaways in our Discord from pop-up trivia questions, like if you can guess who the next touchdown is then you will get into a raffle to win a free NFT."
Mad$en: Can anyone participate in the Spoiled Banana league, or is it for Bored Ape Yacht Club owners only?
Richard: "Anybody can participate. It is not exclusive to Bored Ape members."
KEY: November 1st – 4th Richard will have a feature performances at ApeFest during NFTNYC
Richard Vagner TWITTER: @richvagner
Richard Vagner's NFT Album: https://t.co/jQEENiIBBv?amp=1
Richard Vagner's Music Video: https://t.co/crtP8LrJjF?amp=1
Spoiled Banana Society: https://twitter.com/sbananasociety
Land Vault: https://twitter.com/thelandvault