Welcome to the third installment of "IN SPOTLIGHT", your source for bi-weekly articles that will allow the industry's pristine NFT artists and projects to shine. We are going full throttle with written articles, video clips, audio content and more. While the mediums might change, hanging with dGens in the community and sharing their experiences won't! 
For installment #3 of the In Spotlight series dGen Network caught up with George Grant of Riot Racers.  On brand with Riot Racers (a utility-based car racing game – think Gran Turismo hit the NFT space on steroids) we had a 'Cars and Coffee'.  Okay in our instance it was more like a 'Cars and Whiskey'. Also, it may have been 4AM over here at dGen headquarters and sometime around Happy Hour overseas where George is based.  With both parties sharing the same fondness for 4 wheeled works of art there was no break in conversation as we reminisced about our childhood holy grails.  We discussed our present-day holy grails as well; those just happen to be digital ;).
George burst onto the NFT scene as a core member of the Riot Racers team. He is the man responsible for transforming iconic sports cars into digital racers ready for users to race and win ETH. Prior to and outside of the NFT space George is an accomplished photographer who has worked with many car brands including the likes of Porsche and Mercedes Benz. He also has his own marketing company but didn't want to dive into this as he is a humbled and modest individual. The attention to detail and wow factor applied to the cars has driven the community of Riot Racers up to over 2,400 discord members. The growth up to this point has been organic and steady. It is impressive considering there has been no hype drop or marketing blitz. Over the past few months riot has released around 1,000 out of their 3,333 Genesis collection.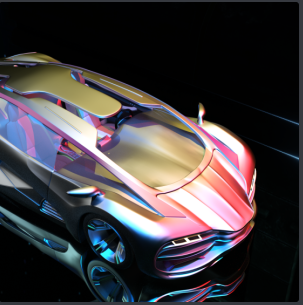 As we talked further with George it's clear he is in this space for more than just financial success.  "Financial success selling NFTs or building a game such as Riot is great, but this is so much more. I was a kid when the internet became popular – I have the same feeling now when looking at NFTs and crypto in general. We are pioneers of something very big, and it's a privilege to be part of this community". 
George is a BAYC owner, and we discussed what it would take for him to sell his Ape.  When I told him about the floor being almost 15 ETH he wasn't blown away!  "I consider my Ape a forever Ape.  I could never sell it now.  It's not about the money, the community has truly changed me and the way I look at everything".  While the proceeds from an Ape may send someone to buy a new car (especially someone who loves cars as much as he) his wish instead is to "grab my camera gear (and my girl), hop into my car, pick a random spot and just drive."    
Premium Carrots: What is your favorite Car IRL and in RR?
George Grant: "I really love classic cars, the feeling you have driving an all-manual car with a big engine that punishes you instantly for even the smallest skill mistake is just something amazing. I know that one day I will end up getting a Corvette C2 Stingray, which has been a dream for me since I was a kid. In RIOT at least up until now my favorite car is the Legendary "Pandora" – I did a lot of modifications on a stock De Tomaso Pantera design and I really like how it turned out, but I really love the shape of the DeTomaso, even the one without the spoiler. It's a timeless design. "
Premium Carrots: How long have you been involved in Crypto and NFT space?
George Grant: "I started getting into crypto quite early, I still remember when BTC was below $1k and even the time when some websites were giving away 0.002 for free every 24 hours. We've come very far since then. I got into NFT's by coincidence just doing 3D animations for fun in my free time, so I put up a small collection up on Opensea, sold out and that's when I met the Founder of Riot Racers who turned out to be one of my collectors. I have been a big car enthusiast since my childhood but also worked with a lot of car companies in real life as part of my professional career, so I am very happy to be part of the Riot Team and responsible for the design work as the Creative Director. "
Premium Carrots: What other projects have you been involved in?
George Grant: "Crypto related not many worth mentioning, but in real life I've worked with clients such as Porsche, Mercedes-Benz, Ducati, Lavazza, H&M, Canada Goose and others as a Creative Director / Art Director and photographer. NFTs are great, but nothing beats a backpack full of gear and exploring the world with your camera and coming back home with a good story."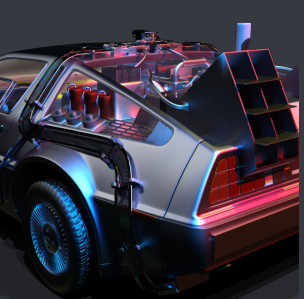 Premium Carrots: Tell us about Riot?
George Grant: "Riot is a play to earn NFT game.  Sort of like Zed but we are closer to a video game in that racing outcome is partially determined by user input.  We will have 3,333 cars with classes ranging from Rookie and going up to Legendary with Legendary being the rarest.  We believe in a fair entry strategy so the least expensive cars at drop will always cost $25 USD.  We will also have land assets that are part of the racing ecosystem, and these assets will be rewarded with RIOT tokens based on gameplay".  
Premium Carrots: What does the future of Riot hold?
George Grant: "I don't know. I probably could give you a perfectly written statement which would be boring as hell. What I do know is that our team consists of people who will never put out anything "average". We don't want Riot to be just a memory after 5 years. Playing Need for Speed as a kid on a Pentium I PC really changed my life and that of a whole generation of people. So, our primary goal is to be "THE" car racing game of NFTs everyone will still talk about and play even after 15 years. It sounds very ambitious, but I believe in the team and the concept of the game – It is also needless to say that the community is really behind our success so far and a lot of community suggestions have been and will be incorporated into the game. But to get back to your question, I am confident that Riot Racers will be the most played NFT racing game in future. To quote Mercedes – "The Best or Nothing" – that basically explains our mindset pretty well."
Be on the lookout for more details as Riot Racers will be having their 4th drop the week of 8/16. This drop will take place on their newly unveiled marketplace. Some 700 cars and a mix of land assets will be up for grabs.