On Tuesday, May 2, the Los Angeles Lakers and Golden State Warriors kicked off one of the most anticipated playoff series in NBA history. All eyes were on the matchup featuring two of the top players to ever touch a basketball, LeBron James and Steph Curry. It's a series with so much hype that the average ticket price was higher than any non-finals matchup in NBA history.
And, with everyone tuned in for the opening night of this colossal clash of the titans, millions of viewers saw LeBron James enter the arena wearing shoes made by….an NFT brand?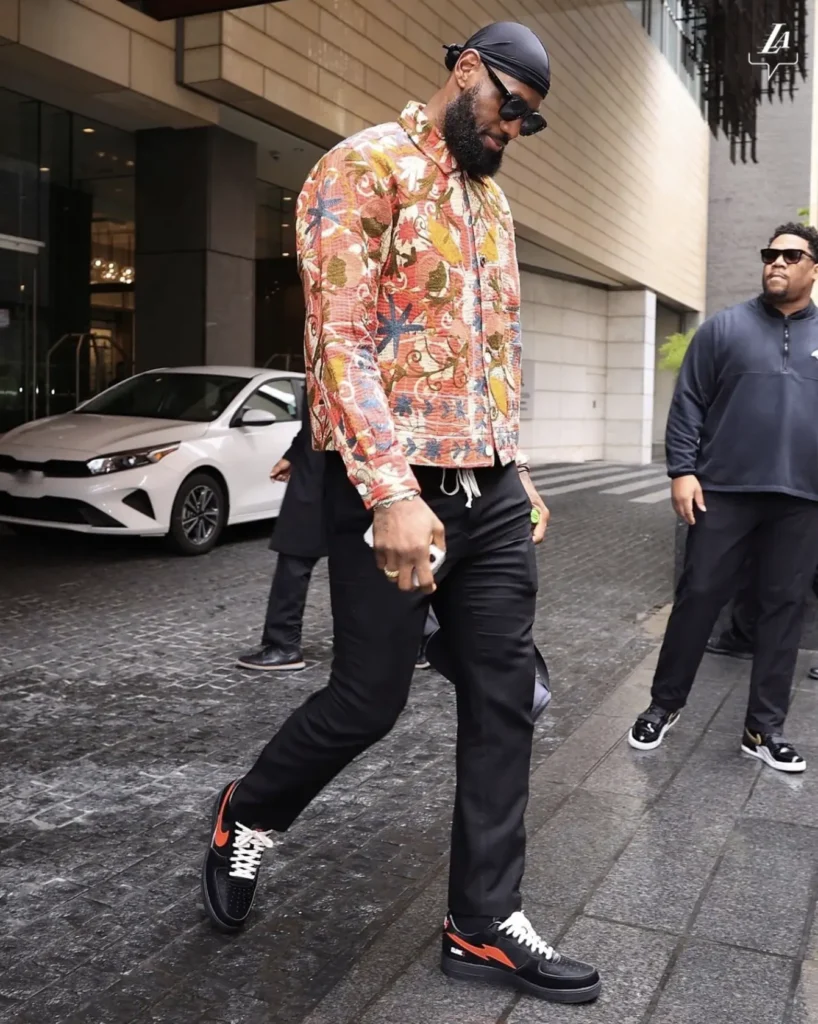 RTFKT, a high-end Web3 streetwear brand acquired by Nike in December 2021, was front and center as one of the most marketable humans on the planet walked up wearing its newest set of kicks. And in case you missed it live on TV, the image of LeBron wearing the futuristic footwear didn't just show up on television screens, it was featured on the Los Angeles Lakers' official Instagram and Twitter accounts.
The shoes on King James' feet were the new RTFKT/Airforce One crossover, a shoe that mixes the two brands with a Nike swoosh on one side and the RTFKT logo on the other and comes in several colorways. The shoes are being sold with individual pairs pegged to an NFT respectively, which is used to redeem the physical version. The lowest cost option is currently selling for more than $500.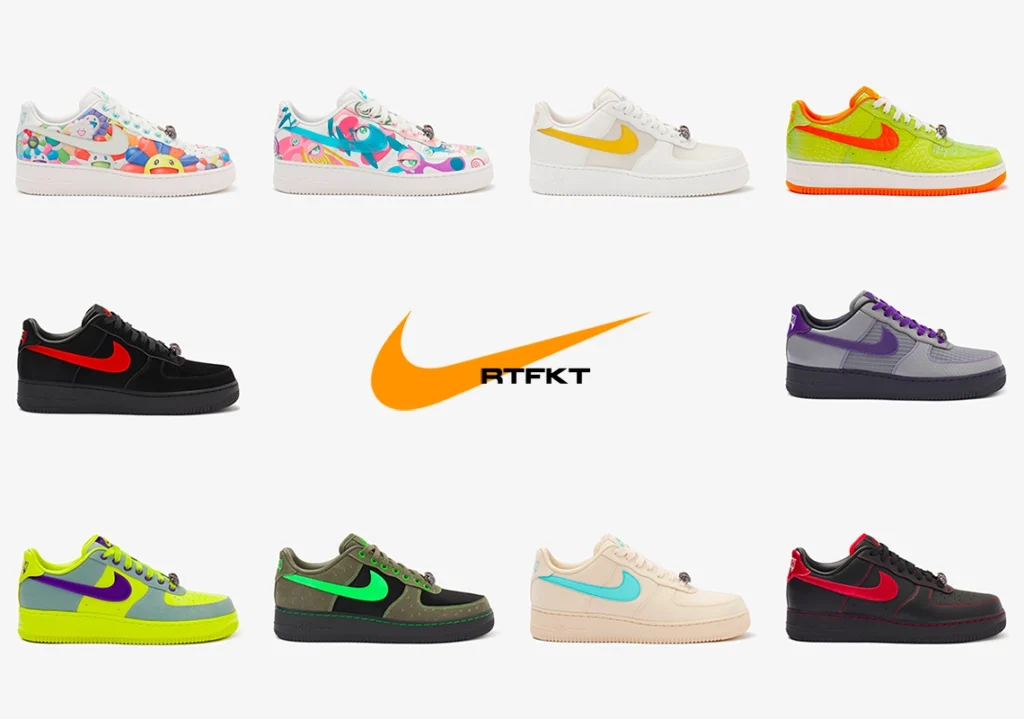 At first glance, one might think this isn't noteworthy. This is, after all, just one quick appearance of one athlete wearing a pair of shoes. What does that really do for RTFKT and the holders of its profile picture collection, CloneX? Is this going to sell more NFTs?
But with a closer look, a long-term vision for RTFKT is starting to emerge in the kingdom of Nike after seemingly taking a backseat to .SWOOSH.
Turning on the Marketing Machine
LeBron James isn't just one of the greatest basketball players ever, he's arguably Nike's single biggest marketing asset in its rolodex of athletes. Whether he's featured in television commercials, social media posts, print advertisements, or playing basketball, he has the world's attention. Wearing RTFKT sneakers to the first game of a series where him and Steph Curry are playing to add to their respective legacies is a big win for the NFT company. And, seeing him in the shoes felt oddly similar to a story that lives in marketing lore about another scrappy startup.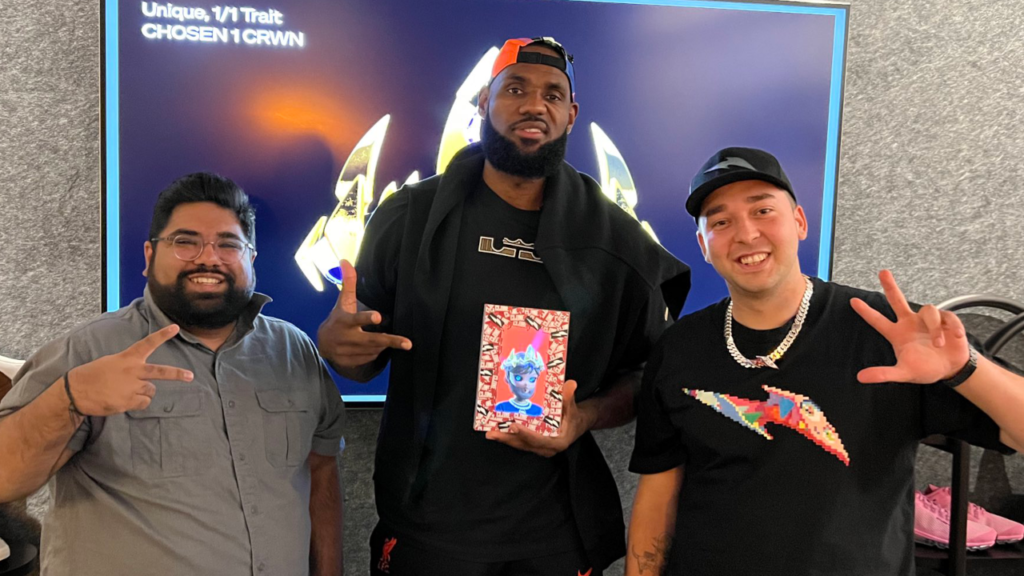 We Got the Beats
In 2008, LeBron James, Kobe Bryant, and Dwayne Wade led Team USA basketball back to world glory after the powerhouse took the bronze in 2004. On the way to winning the gold, James gave an impassioned speech to his teammates and presented them with a gift – a pair of headphones from a new company that had yet to hit the market – Beats by Dre. When Team USA, stacked with some of the best and most influential NBA stars, walked off the bus wearing the headphones, people began asking, "What are those and where can I get them?!"
Beats were a hit before they ever even sold a single pair.
LeBron knew what he was doing. He knew the world was watching, and he capitalized on a key moment with great product shots. Similarly, if you look at the pictures from the opening game of the Lakers/Warriors series, you'll notice both the Nike and RTFKT logo are perfectly visible. He's walking in the same exact position in both photos. While it's a popular pose for celebrity walking photos, I would suspect that LeBron's marketing team has a say in which pictures of him go out on team social media channels. And they picked ones that strongly feature the RTFKT shoes.
Back to Reality…Kind of
I'm not saying that LeBron wearing RTFKT shoes is as impactful as his marketing efforts in 2008 with Beats. But it shows the power of King James, and more importantly, it demonstrates Nike's commitment to RTFKT. There are only so many marketing "at-bats" in big spots with LeBron, and they chose to have him wear RTFKT for a historic one. The techy sneaker startup was acquired less than a year and a half ago, and Nike is already going to their biggest stars with the product.
Will this have people clamoring to buy NFTs tomorrow? Probably not. But CloneX holders who got the first crack at "forging" these shoes for less than the current market value now know that they're part of the Nike ecosystem. They have a gated membership to high-end apparel made by a Web3 native brand in that's backed by the world's largest sports brand. Holders know they'll be unlocking early access and exclusive deals on physical and digital goods of the highest quality for years to come.
And, with the decision to use LeBron James for marketing, they know that Nike is making a commitment to having the product become a part of pop culture.