Ledger Nano X: Setup in 5 Steps
Today in our introduction guides we're going to learn how to set up a Ledger. A Ledger is a hardware wallet which adds an additional layer of protection to your assets. A Ledger makes it so you'll never have to enter your seed phrase directly on the internet, but instead you enter it into the hardware provided in the box.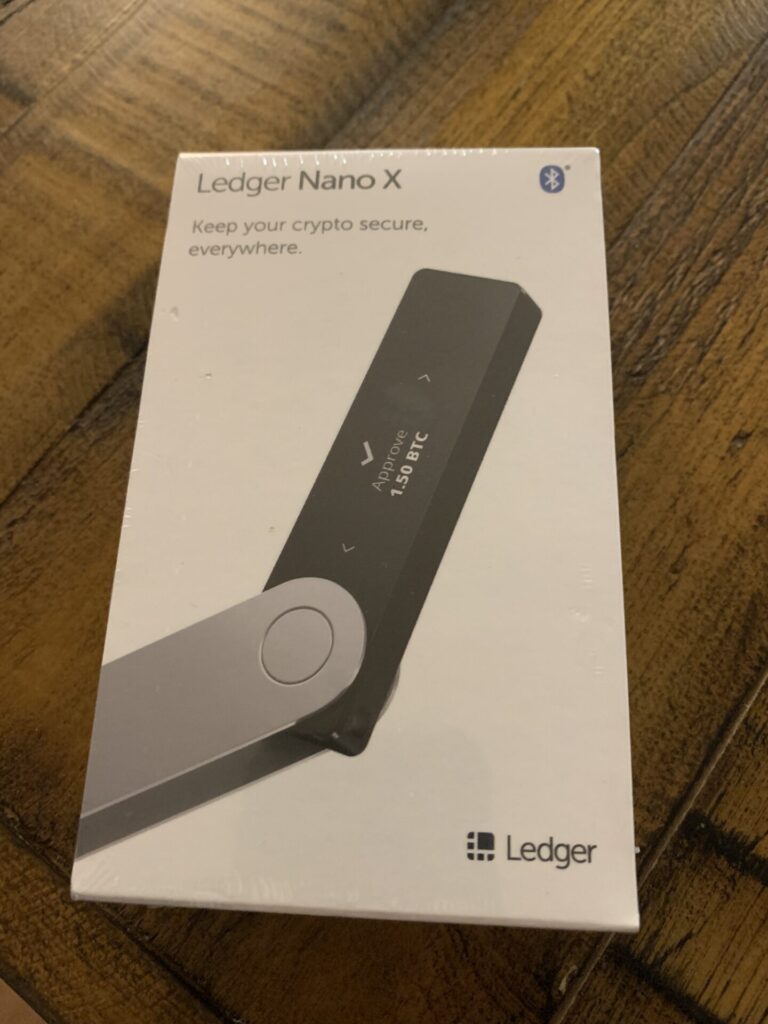 If you aren't quite here yet and are just learning how to setup buying crypto or getting into metamask, checkout my other articles first! Remember, NFT and crypto security is one of the single most important things you can do in the space.
Be sure to ONLY buy directly from Ledger and ensure that your Ledger, do not try to save a few bucks buying aftermarket. That being said, if you use this link I'll get affiliate royalties.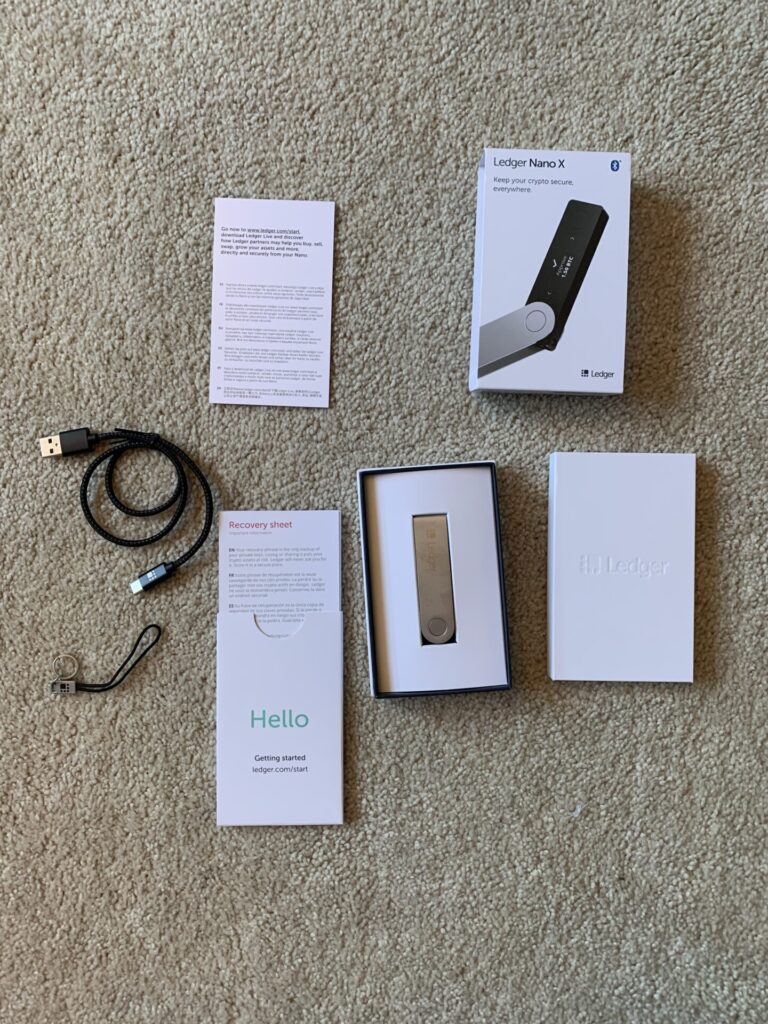 After you've opened your Ledger you'll want to begin setup. Go to ledger.com/start on your computer and this will install the necessary software in order for you to access your Ledger. Install Ledger application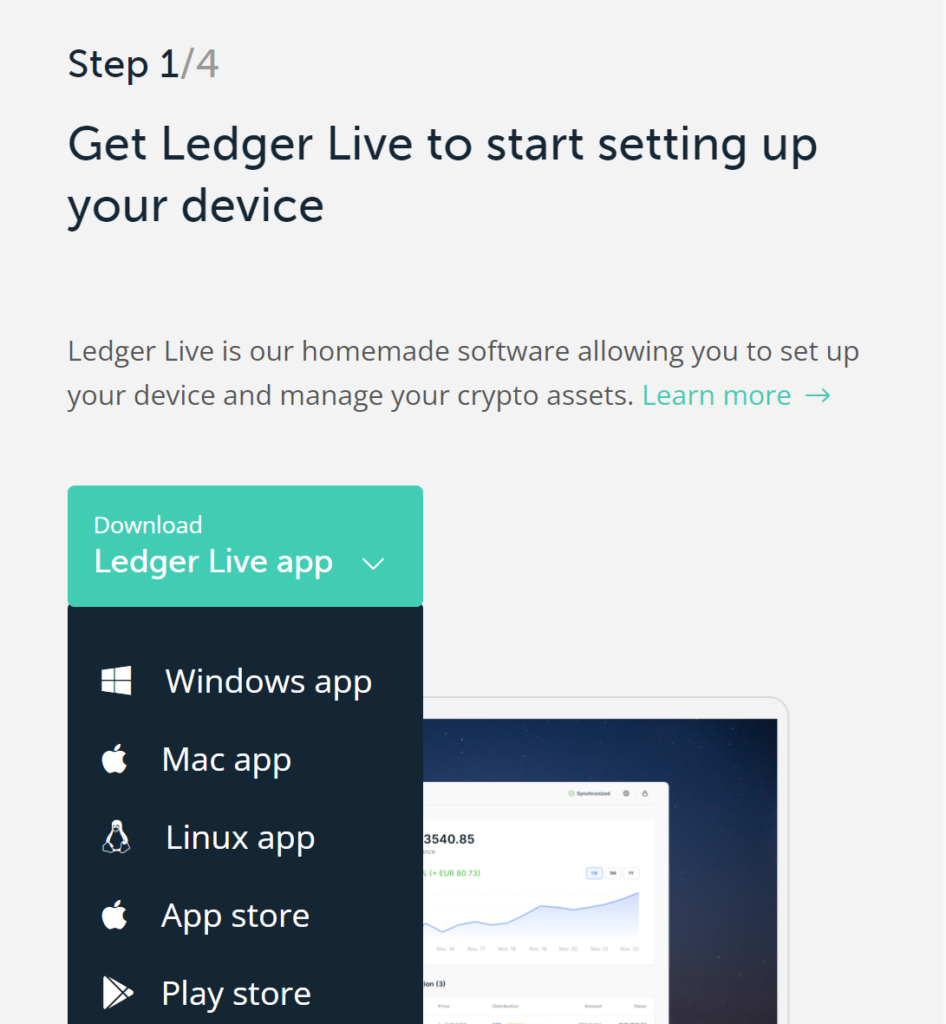 Next, you'll launch the application and work through a series of steps.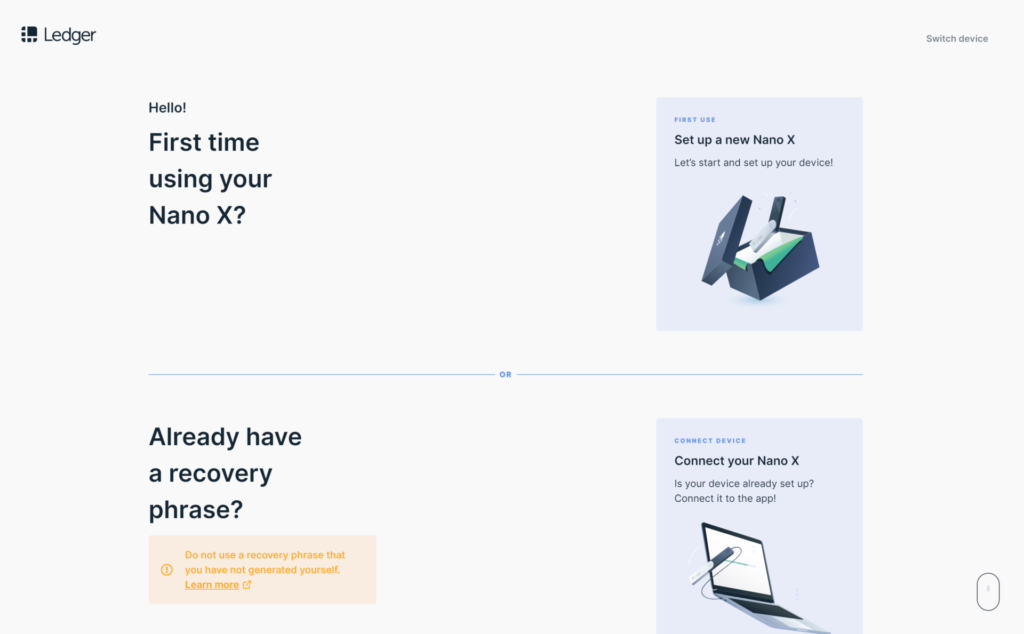 There will be a series of informational steps on the basics, what a private key is, how a cold storage wallet protects you and the transaction validation overview.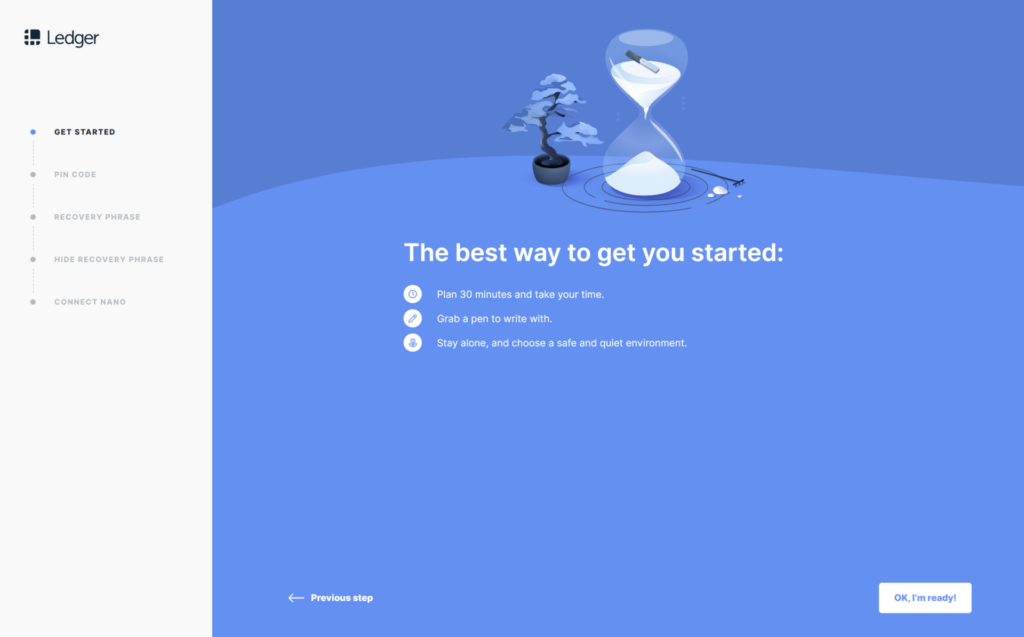 We then transition over to your Ledger Nano X. First, we'll plug it into the computer and scroll through the options on the Ledger by scrolling right by pressing the right button. When we get to "Set up as new device" we'll press both the left and right buttons to make that selection. The steps outlined in the Ledger app are quite clear as well. We create a pin, receive a recovery phrase, input the phrase and connect the Ledger!
We'll then be prompted to create a passcode, this can be either 4 or 8 digits in length. Choose wisely, and avoid obvious selections! We'll then see our 24 hours which make up the recovery phrase. These words will be listed one by one, so write them down carefully. If you've made it to the phase of getting a cold storage wallet, you know how valuable the recovery phrase is. After you'll be prompted to enter the recovery phrase, THIS IS A TIME CONSUMING PROCESS, be ready to spend a decent portion of time here.
For our purposes, we'll now want to add an Ethereum account to our Ledger.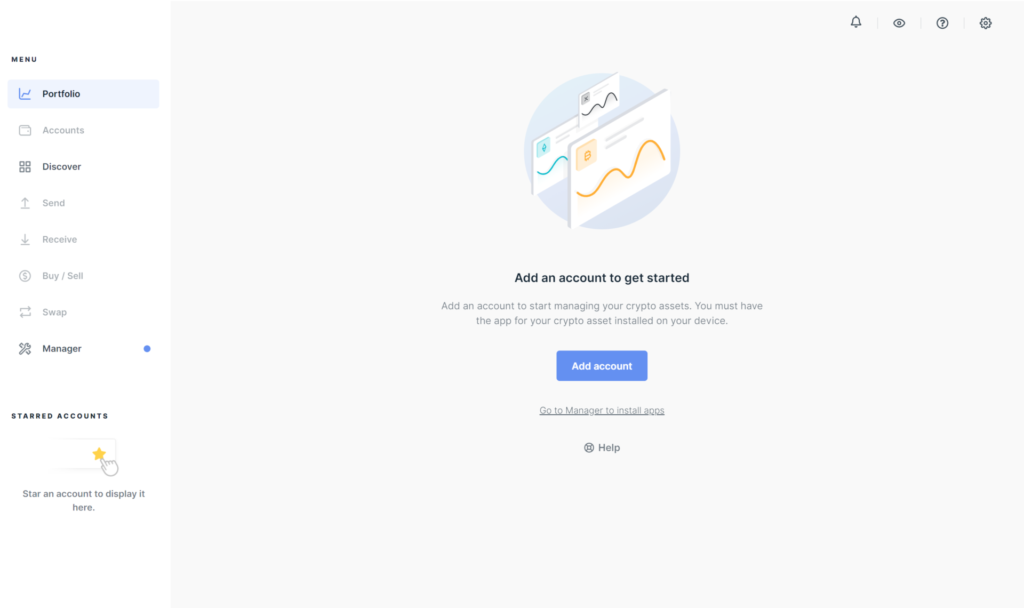 This will activate Ethereum access on your Ledger Live and create a new wallet address for you. We'll then want to set up this hardware wallet on MetaMask so we can begin transferring NFTs.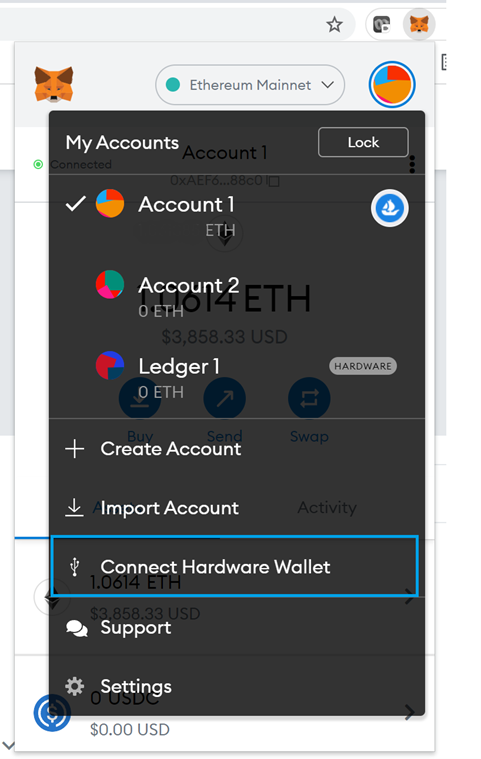 After getting Metamask squared away we can now test if the setup is established properly by clicking into our Ethereum account and clicking receive. We'll then be prompted to verify the wallet, it will be displayed both on your desktop Ledger application and on the Ledger itself. We can then copy the address and plug it directly into OpenSea for an NFT to do a trial transfer.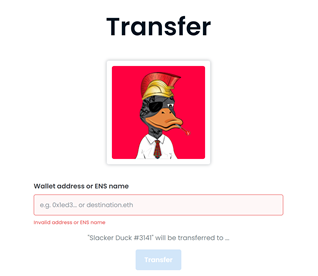 You will pay gas for transferring NFTs to your ledger, I will be using my Ledger to store my most valuable NFTs that I have little to no plan on moving in the future. If you were to look at OpenSea using your new wallet address, you should see that you've successfully transferred an NFT!
I then sent over about .05eth to my ledger to test to make sure that my lovely Slacker Duck Pond NFT could be transferred off my ledger wallet. I'd tried to transfer the NFT back, and hit an error that blind signing needs to be enabled on my Ledger. This was as simple as going on the ledger settings and turning it on. Once that was complete I was clear to send back the NFT, confirmed the transaction on my Ledger…and we were all set!
I hope this helped. Feel free to let me know what other intro articles you're looking for by hitting me up on Twitter.
Check out my other articles here.