Letters by Vinnie Hager
While laying in bed scrolling Twitter on October 29th, a project caught my attention. It wasn't a PFP itself, but how PFPs were being altered. Intricate lines weaved around Apes, Cool Cats, Ducks, and Creatures as a replacement for their standard backgrounds. Some creatively using the patterns to replace individual traits on their characters. Each one with a common theme: an envelope. I was looking at "Letters" by Vinnie Hager.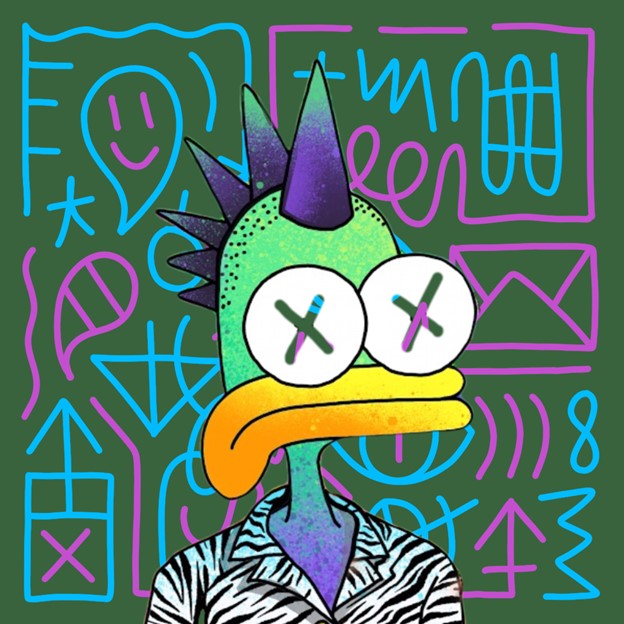 "Letters" are 1000 1/1 hand drawn NFTs, each with their own unique name. Using traits such as: background, amount of colors utilized, the utensil lines are drawn with, and what position the envelope is in, it is something of a hybrid project. There is collectibility by adding rarity while maintaining the intimate relationship of owning something that is truly one of one. With a supply of 1000 there are enough pieces to hold a following, and still maintain scarcity.
What began as passive scrolling at 2 AM turned to full on late-night degeneracy as I obsessed over the collection. It had just minted earlier that day to whitelisted discord members, with one allowed per wallet. Having .7 ETH, and at the time a sub .2 ETH floor, I aped on three pieces.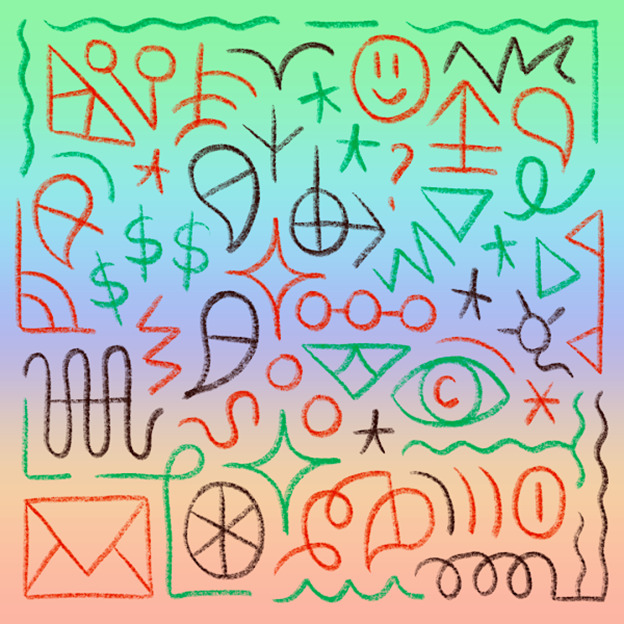 Over the next two days the project saw something of an explosion and retraction. The floor price rocketed to .95 ETH and subsequently fell all the way back down to around .3 as volume slowed and attempted flippers pulled the plug. What it's left is something of a price discovery at half an ETH floor at the time of writing.
A mark of a strong NFT can be it's discord. Between sharing PFP edits and enthusiasm for previously undiscovered pieces in the collection, there is more camaraderie than I would have expected. One member even getting a custom role for buying a stalwart floor piece that had been passed over throughout the day.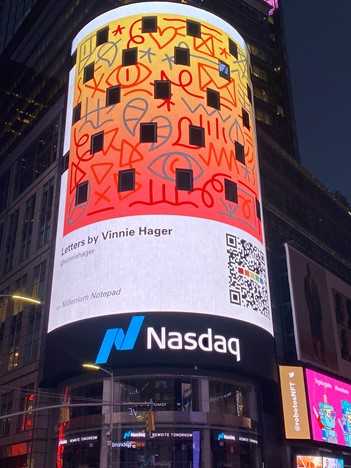 I'm excited to see what Vinnie Hager does in the future. Letters is classified as his genesis project, alluding that there is more to come. With nearly 74% ownership rate, it's been a unique example of a coming-together from across the NFT space – not to change their PFP – but to adorn theirs with a shared project and create something of a sub-community.
Check out my other articles here.
DISCLAIMER: Buying art should never be taken as financial advice. Markets are volatile and change quickly. I own three pieces and my decisions to buy or sell can be influenced by this market.