Mintify, founded in December of 2021 by Evan Varsamis, is an innovative trading platform focused on transforming the NFT landscape. Their goal is to create a sustainable infrastructure for Web3 data intelligence and provide unique trading experiences for all NFT economies.
With a community-first approach, Mintify emphasizes the importance of its users. The company is building an ecosystem of products to support the future of trading. They are preparing for the future of multi-chain and cross-marketplace integration.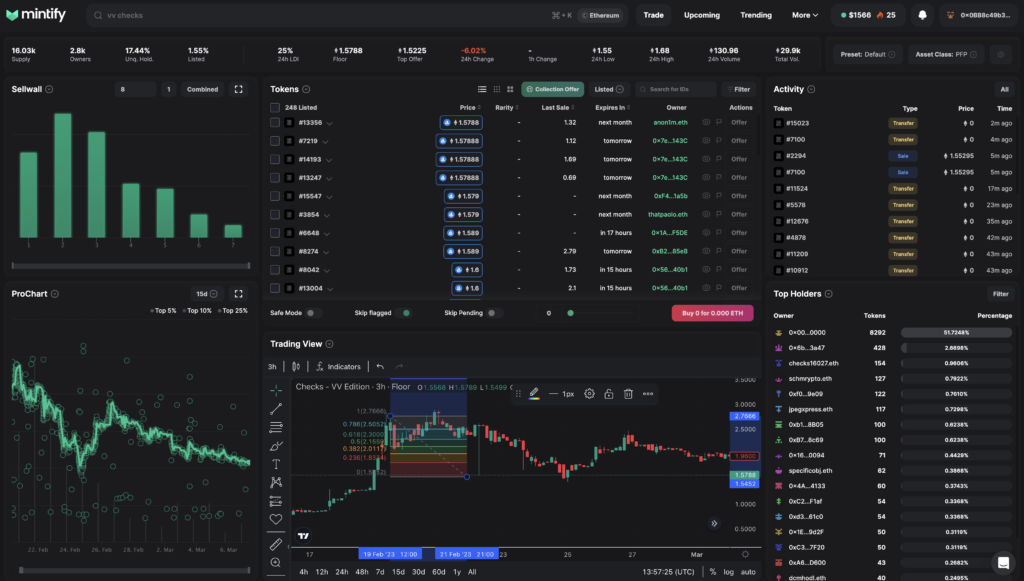 In October of 2022, Mintify announced a $1.6M raise, led by Arca and including Arca's Endeavour Fund, @GSR_io, @PsalionVC, @FasanaraCapital, and @AlchemyPlatform. Now, Mintify is launching a gamified trading system. Genesis Keys unlock rewarding, analytics-packed experiences and access to their future ecosystem token $ME. What makes them so different?
Mintify Platform
Mintify offers a variety of modules and tools to perform trade analysis (TA) on NFT collections. The preset trading layouts make it easy to switch between. The platform offers TradingView, ProChart, and more so that users can customize the view of charts. Holders even have the option to build and save their own presets.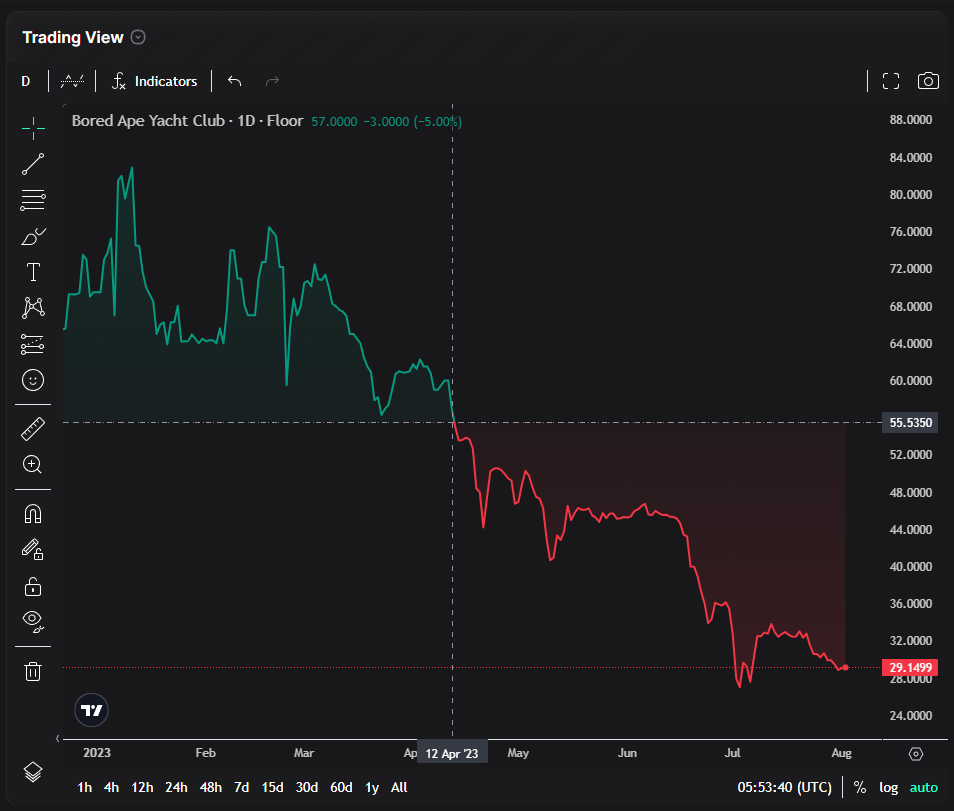 Mintify added a XMTP module to allow direct messaging between any ETH address that opted in. This allows users to connect directly within the platform and organize trades. All it requires is a couple signed transactions to enable DMs.
Mintify Core Features
The Mintify platform is full of features, supporting both Ethereum and Polygon, that make trading easy. However, some of the features aren't currently live, but will be added as the platform continues to develop. A few features you might like are listed below.
Upcoming Drops
Mintify features an "upcoming drops" feed that's updated regularly. The platform utilizes a feature where community members can upvote various drops (you can only downvote a project you previously upvoted).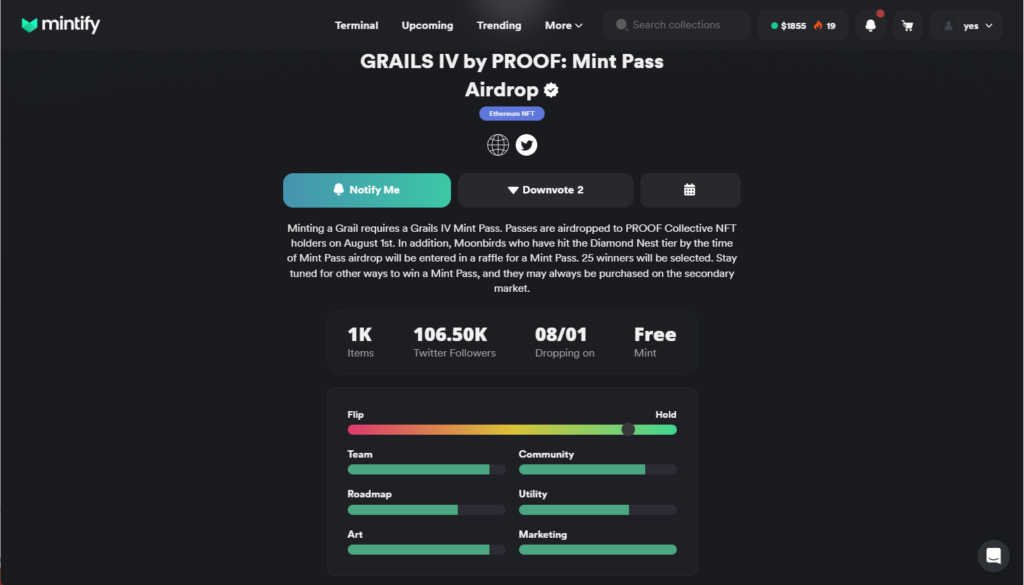 Users can also set up email and telegram notification preferences under "Account Settings". ENS, text messages, and Discord will be coming soon.
Trading
Many of your standard features are included here. Such as sweeping, trending collections, sell walls and more. Mintify also has unique features included such as a SuperNode for holders, minting directly from contract via their HyperNode, auto-bidding, and more.
If you're interested in the many more features the platform provides, then you can check out their Gitbook document.
Trait Rarity
Rarity plays a key role in the NFT market. Unique traits and distinct differences within a collection often directly influence their perceived value. Low percentage traits, 1 of 1's, utility, etc. all contribute to an NFT's rarity. Mintify utilizes three methods of scoring.
Mintify Scoring Method (Less Accurate): a simple formula that adds a score to each trait.
Mintify Jaccard Index (More Accurate): the most accurate method to calculate true rankings by comparing each NFT separately and creating ranks based on true uniqueness. This method does not take into consideration 1/1 traits.
Rarity Sniper Rankings: they work with creators to finalize the rarity of each collection by giving custom weight to 1/1 traits.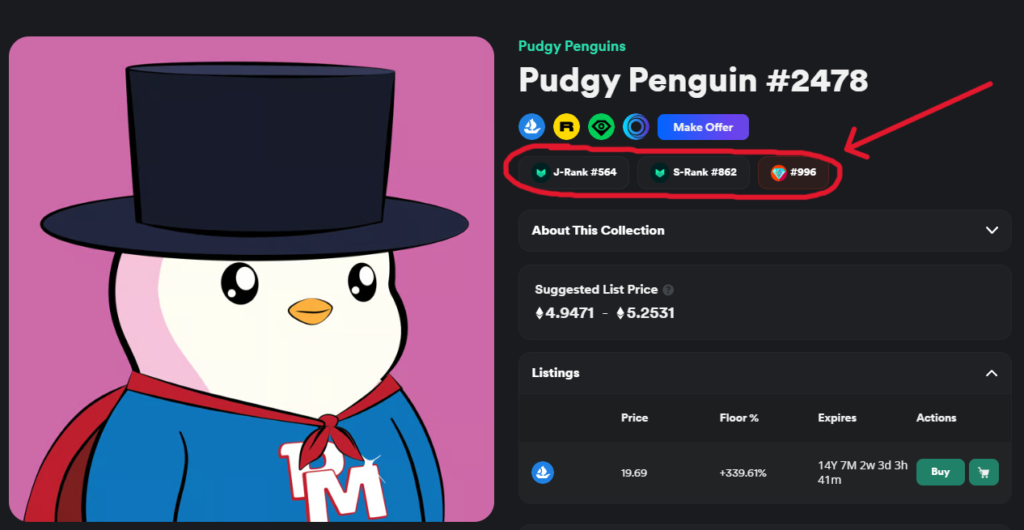 Coming Soon
Studio by Mintify is being created for investment teams to utilize Mintify's data intelligence suite to build public and private ecosystem dashboards. Teams will be able to share dashboards, formulas, and team-wide notifications. Users will also be able to create customizable ecosystem dashboards with on-chain KPIs to share with their teams.
Join the waitlist here, just scroll down to the bottom of the page in the link.
Mintify Season 1
Mintify's Leaderboard Season 1 is set to launch August 2023. You are able to participate by holding one or multiple Genesis Keys. Every Genesis Key will generate experience points (XP) daily, and the volume you generate by trading on their platform will convert to XP. Users are able to earn and redeem rewards through Mintify's XP Store by trading, listing, bidding or being a passive holder. Each season will feature different prizes.
The Mintify Leaderboard and XP store will start on Ethereum, and in future seasons will grow to incorporate Ordinals.
Mint Details
Phase 1 – Presale: 07/31/23 @ 9 am EST – 1 pm EST (4 hours)
Phase 2 – Public: 07/31/23 @ 1 pm EST – 08/01/23 @ 1 pm EST (24 hours)
Phase 3 – FUTROne Free Claim: 08/01/23 @ 1 pm EST – 08/02/23 @ 1 pm EST (24 hours)
Phase 4 – Lifetime/Lite Pass Bridging: 08/01/23 @ 1 pm EST – 08/01/24 (1 year)
The Mintify drop began on July 31st 9am EST. There is an unlimited supply and no limit on the number of Genesis Keys mintable during presale and public. The 4 hour presale window cost was 0.005 eth per Key and the public sale is 0.0069 eth. It's important to note that Genesis Keys are untradable until after the FUTR One claim is complete.
Anyone is able to put a Genesis Key off secondary when trading goes live. Make sure to check All-Time XP and Season XP. More on what these mean below.
Genesis NFT Traits
There will be four traits displayed with your Genesis NFTs. All-time XP, Season XP, Tier and SZN# Eligible. The all-time XP is a running total of all the experience points you've earned from each season. The Season XP displays the points the user has available currently. Tier will be broken into Lifetime, Lite or Genesis (from biggest XP earner to least). Lastly, SZN# eligible will display if the NFT is eligible for the current season. This will become increasingly important as Mintify continues to grow.
XP Distribution & XP Store
Users are able to earn passive XP daily simply for holding (what is this number?). Trading on any marketplace through the aggregator earns 90 XP daily. XP can be utilized for items such as raffles, WL spots, a chance at cash prizes and more through the Mintify XP Store throughout each season.
One Genesis Key generates 10 points per day (10 XP * number of Keys)
One Lite Key generates 20 points per day
One Lifetime Key generates 40 points per day and a 100 XP head start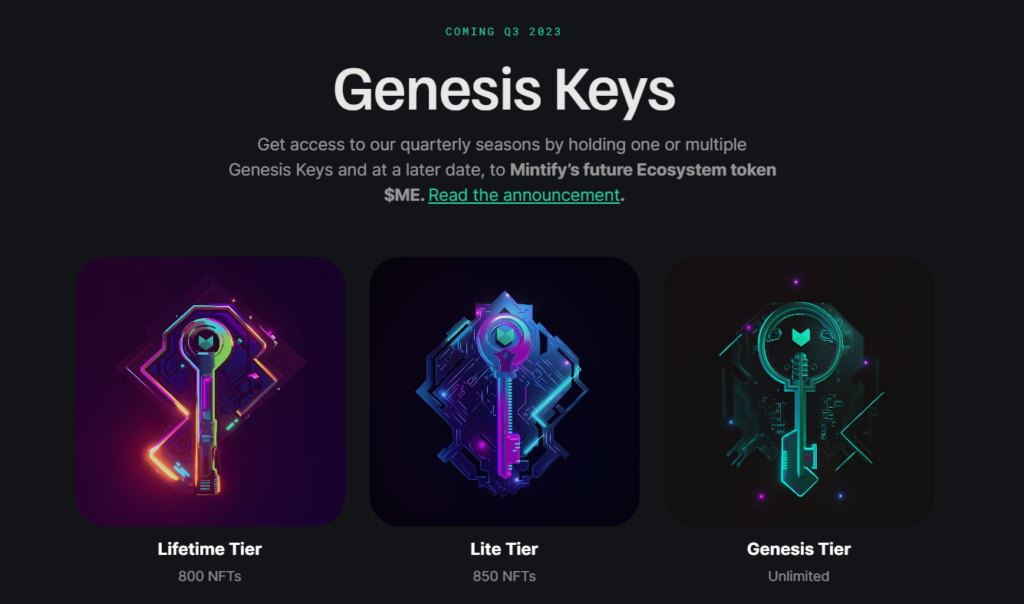 Buying NFTs through Mintify's Terminal will convert into XP. There's a minimum of 0.001 ETH, which converts to 0.1 XP. There is a cap of 100 XP that can be earned daily per key. Any points earned above 100 will count towards you all-time XP, but not usable towards the XP Store. Your season XP will reset at the start of each new season.
Note that users who minted a Genesis Key during the presale received a 50 XP head start. Those who mint during the public sale receive a 25 XP head start (only the first 25,000 token IDs post presale).
Season Winners
At the end of each season, raffle winners will be announced via a livestream event.
Mintify makes it clear that no foul play will be tolerated. They reserve the right to make reasonable adjustments to the XP system to ensure fairness. Suspicious transactions between wallets will be flagged and action may take place without warning
Previous Collections
Bridge of Previous NFT Collections
Prior to the release of the Genesis Keys, Mintify had two standalone collections. These were the Lifetime Pass (released in early 2022) and the Lite Pass (airdropped to Lifetime holders late 2022). These two collections are being retired and holders of the Lifetime and Lite passes are able to bridge their old passes to convert them to the Genesis collection. The burn of these passes begins August 1st at 1 pm EST and the window to bridge will remain open for a year.
It's important to note that Lifetime and Lite passes will lose their utility on September 1st, 2023. Utility can be reactivated once holders migrate to the new collection, as long as it's done so by August 3rd, 2024.
FUTR One Free Claim
FUTR One was the PFP Collection dropped in December 2022. Holders of FUTR One are able to claim 1 Genesis Key free for every FUTR One held during the snapshot (7/06/23 at 11 am EST).
Final Thoughts
Mintify's Leaderboard Season 1 promises exciting opportunities for users to engage and earn rewards. In addition, their Genesis Keys unlock access to the future ecosystem token of $ME, which is still somewhat of a mystery. As of today, all we know is its linked to products, services, experiences… and the next generation of content creators and builders?
The crew over at the NFT Night Shift is definitely bullish on the Mintify team. Check out their previous videos, as some of best traders in the game are utilize the platform on Youtube.