My 2021 NFT Year in Review
Merry Christmas, and Happy New Year all. I don't want to be insanely verbose in my article today, although I could probably write many pages covering my 2021 year in NFTs. My hope here is to show how quickly somebody can learn about the NFT/Web3 space, dive into it, and have some success along the way.
Getting Started
We started back in February/March dipping into NBA Top Shot at the height of the market, buying Jarret Allen's for $30 that suddenly became worth $130 and then back to $10. I've written a lot on my journey in Top Shot, so we won't dwell too long here! Flow as a whole is doing a lot of great things when it comes to onboarding new users to NFTs, gasless transactions and creating communities.
After building an OK Top Shot collection, starting to better understand the way the NFT world works which is almost entirely through Twitter and Discord. I was following some big name collectors like GirlDad, TopShotFund and Dingaling who all seemed to have started collecting something else…an ape, and quite boring apes at that.
I'd only just begun my NFT journey, and Top Shot seemed familiar and safe given their partnership with the NBA. I'd never even purchased crypto before! I actually had tried back in 2011 sitting in the back of my investments class, but I couldn't figure out how to get an account setup quickly in order to buy some Bitcoin which was my first big miss in the space.
My next big miss would come here shortly. I decided I wanted a Bored Ape Yacht Club; they were just under 1eth at the time. I'd heard of eth before maybe 4 years ago when some coworkers were talking about having made so much money during the runup. The run up back then was up to a few hundred dollars, now 1 eth was going to cost me $3k, but I was ready to go.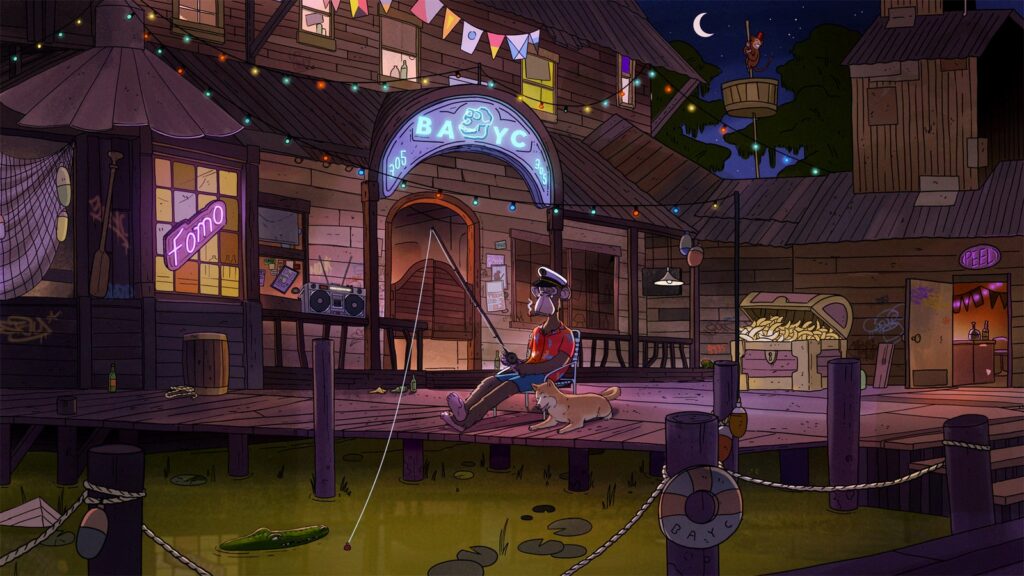 Diving into ETH
What I didn't realize is that Coinbase was going to take time to free up the 1 eth that I'd just purchased, and of course the rest is history. While I was waiting for that eth to be transferable, BAYC quadrupled in price and would forever be out of my price range in the future.
The good thing that came out of trying to get that BAYC is that I was officially in the game. I had my Metamask setup, I had an eth in liquidity and the world was in front of me. I randomly entered a couple of Twitter giveaways because that's how I'd even found out the NFT space existed, and next thing you know I'd won my first NFT.
I was out golfing when suddenly, my Twitter notifications were going crazy. I didn't fully understand what was happening, but then saw I'd won a giveaway. Yes, like many others this never actually happens to me, so I was very confused, I was trying to drive a golf cart and figure out wtf my eth wallet address is…but we persevered. I won two Slack Duck Ponds (SDP) from Scintow and Daniel100.eth and now I was hooked.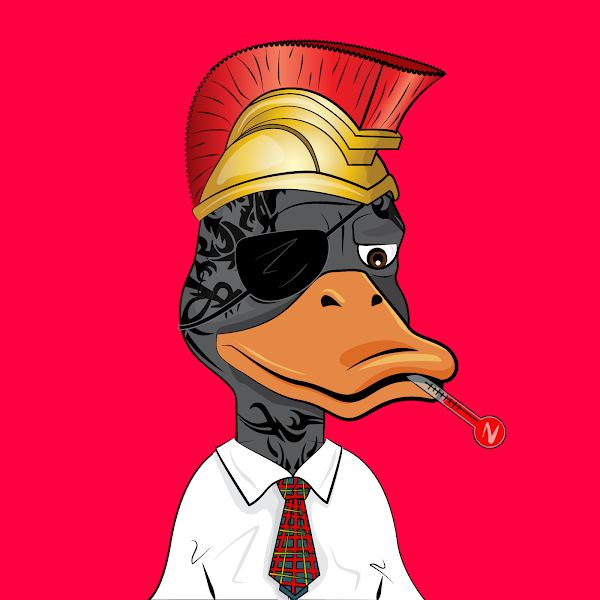 My Twitter account quickly rocked my newfound SDP PFP on Twitter and subsequently joined every single Twitter giveaway that came across my account. People that knew me in real life kept asking me what in the world was going on and if I'd been hacked. No, I hadn't been hacked, but I needed more NFTs.
I joined SDP's discord, was getting involved in the community and trying to figure out how the project could grow! The supply was limited, the devs seemed competent, the communications from the team were lackluster though, BUT the community was crazed! I quickly learned that's how a lot of communities exist in NFTs, I watched Daniel100 who was hyping me up to the project quickly liquidate his entire collection into the liquidity pool and bounce. He would later write about how SDP was one of his worst trades of all time.
The best thing so far from my journey with Slacker Ducks is meeting Shockermandan. Dan taught me so much about NFTs, NFT Communities and how to become more involved. He would later play a role in my expanded engagement with NFTs as I supported his project, AlphaBetties, and he would ask me to come on board.
Before we got there though, I had minted my first project, Lucky Manekis. I ultimately didn't know anything about Lucky Manekis and hadn't done my own research at all. My friends were minting basketball and golf pandas like degenerates, and I needed to get my first mint in. Lucky Manekis seemed to be exciting, and I took my shot. My first minted NFT was hideous, I didn't like it at all, didn't understand what I'd just done and was envious of people who had gotten super rare ones.
Next, I wanted to mint Cool Cats, you see, Top Shot has a Cool Cats set, so it just seemed right that I mint Cool Cats the NFT. They were also super cheap to mint after they'd dropped their price, I think it was like .02 or .025, I was ready to mint 5 of them. I called up my Top Shot friends who had been minting pandas…and they said we shouldn't. Just like that I'd missed out on BAYC at 1 eth and 5 Cool Cats for maybe .15 eth.
I needed to learn more, I needed to better understand the entire NFT ecosystem. How did people make plays, what built up communities, and what other projects were out there? I'd quickly learned about Axie Infinity, the marquee play to earn game. I started googling about it, understanding the dynamics of scholarships, managers and the money that could be made and was hooked. I found some folks who seemed smart on Twitter and reached out to a couple, BunchuBets answered my DMs.
Bunchu walked me through how to set up an account, buy my first Axies, how to set up scholarships, how SLP worked, and what were good starter combinations. He walked me through how the payoffs would work and WHY he was so heavily invested in it for the future. This was all far too overwhelming for me at the time, but I kept in touch with Bunchu.
NFT Side Hustles
A short while later I saw him posting about something called dgen.network, and that they were looking for writers to help get their content platform off the ground. What better way to learn than by writing about my endeavors, I thought, and here we are today…still writing content!
I started writing about Top Shot because that's what I understood the best, but that wasn't going to push me out of my comfort zone. I kept looking to find new topics to write about, the drama around Fame Lady Squad being one of my more successful, non-Top Shot early articles.
Through being engaged with the community, writing for dgen and just being an active person on Twitter. The team at Dogs Unchained, Rex and Pumpkin, asked me to hop on board to help them promote their project. This would begin my first journey as a member of an NFT projects team. I owe a lot of my day-to-day NFT experience to what I went through with DU, so shout out to the founding team as well as ZGuy and Sgt Snausages!
The arc of my engagement with Dogs Unchained started with Twitter promotion, helping them get engagement on tweets, facilitating folks to the Discord. As we neared mint, they wanted help moderating Discord as well, and then once mint had passed ZGuy and I were asked to stay on as Community Managers. Z and I fit together really well, both from internal Discord personas to outward Twitter and marketing influence.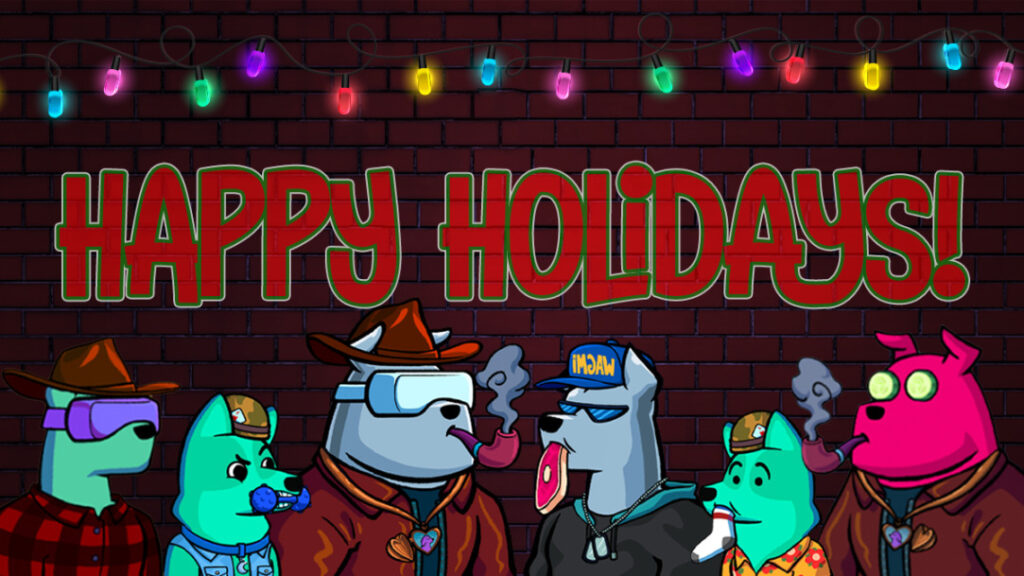 Community management is rewarding and extremely difficult. Please remember that there are real people on the other side of these screens, your comments and rudeness to moderators and community managers is not needed.
While I was working with Dogs Unchained, Shockermandan was in the process of launching his own project AlphaBetty Doodles with Ken Malibu and Cheryl. AlphaBetties is a project on a mission to improve early childhood education. They've already made amazing donations both directly to schools that needed them and by leveraging programs like The Giving Block and other intermediaries!
Finally, my most recent stop has been to join the Ben Mezrich NFT Project's team as a community manager. This project has a completely novel idea to engage the NFT community in writing a screenplay that will hopefully become a full length movie on the lives we have all been living for the past year, two or more! Ben is an extremely personable individual and building the community has been great because it's bringing together true fans of Ben's work in this web3 era.
Trading
This is obviously what all of you degenerates care about. I'm not going to beat around the bush, I FINALLY aped in just about 2 weeks ago, I scooped up a MAYC for 7eth right before they really started ripping. How did I get here? I won't cover all of the trades, that might be a story for another time, but I will talk a little about how I see trading.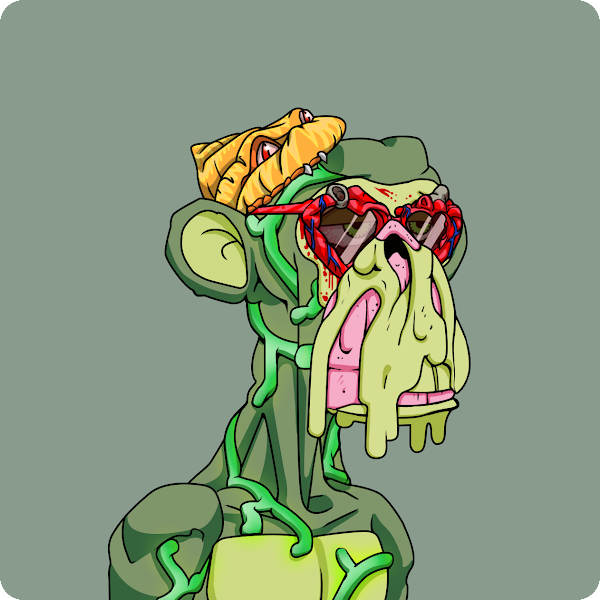 First, it's important to understand Do Your Own Research (DYOR) and what it actually means. It's mostly a way for people to feel comfortable telling you exactly what they want you to do. It's important to find people you trust that you know aren't using you for exit volume as part of doing your own research. There are thousands of NFT projects and many more getting launched each day, finding your tribe in the space is the only way to DYOR.
When I say find your tribe, I mean connect with folks that you vibe with whether through a specific PFP project, similar interests, real life friends, whatever just find people you trust. Some great discords that I've been a part of include The First Mint Day Ones, Dgen Network's War Room, Dizzy Dragon's alpha channel, and League Boys. These groups help me hear about new projects, bounce ideas off each other, and potentially identify alpha that only a keen eye could spot.
Doing your own research ACTUALLY entails understanding the roadmap, reading the whitepaper and looking into the team. The most successful plays in the space can be on projects that have a team and track record of success. Roadmaps are nice, but execution is all that really matters in the space. Can they team do what they're saying? Does the team have an aligned vision and goals? Can they communicate their successes as a marketing mechanism?
Finally, never be afraid to take profits. My biggest misses in the space have been getting out of projects too early, I paper-handed Koala Intelligence Agency pre-reveal, the guy who bought my KIA's sold them for 5eth within the next 3 days, I sold Treeverse for .8 before it rocketed to 3eth and many others I'm sure. The infamous words of Mitch, eyes forward, there will be another hit.
I'm still looking for how I plan to position myself in 2022, but just know I'll be holding some that check the boxes discussed before.
Check out my other articles here.