NBA Top Shot Trade Tickets Are Here!
The WNBA Moment launch, new Run it Back moments featuring stars of the past, the marketplace rake back returning money to holders, and TRADE TICKETS. Going into the NBA offseason, we had big expectations for NBA Top Shot. They have been met.
What are Trade Tickets?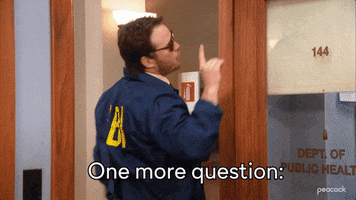 Back in the spring, Top Shot announced Trade Tickets as a solution to people who ripped packs and got moments of players they didn't really care about. The tl;dr on it is that you would trade those moments in for Trade Tickets, and they would release exclusive packs and rewards which you could redeem using those Trade Tickets. The better the pack/reward, the more Track Tickets it would cost. Now, it's happening.
So how does it work?
On your Top Shot profile, you'll see a "Trade In" option on individual moments. At the moment, there is no bulk trade-in, so it's a bit of a manual process. A screen pops up showing you what you'll receive (a Trade Ticket), what you're losing (that Moment), and a feature I really like – it shows you how much you'll lose in your Collector's Score. You confirm the trade like any other purchase, and boom, you have a Trade Ticket.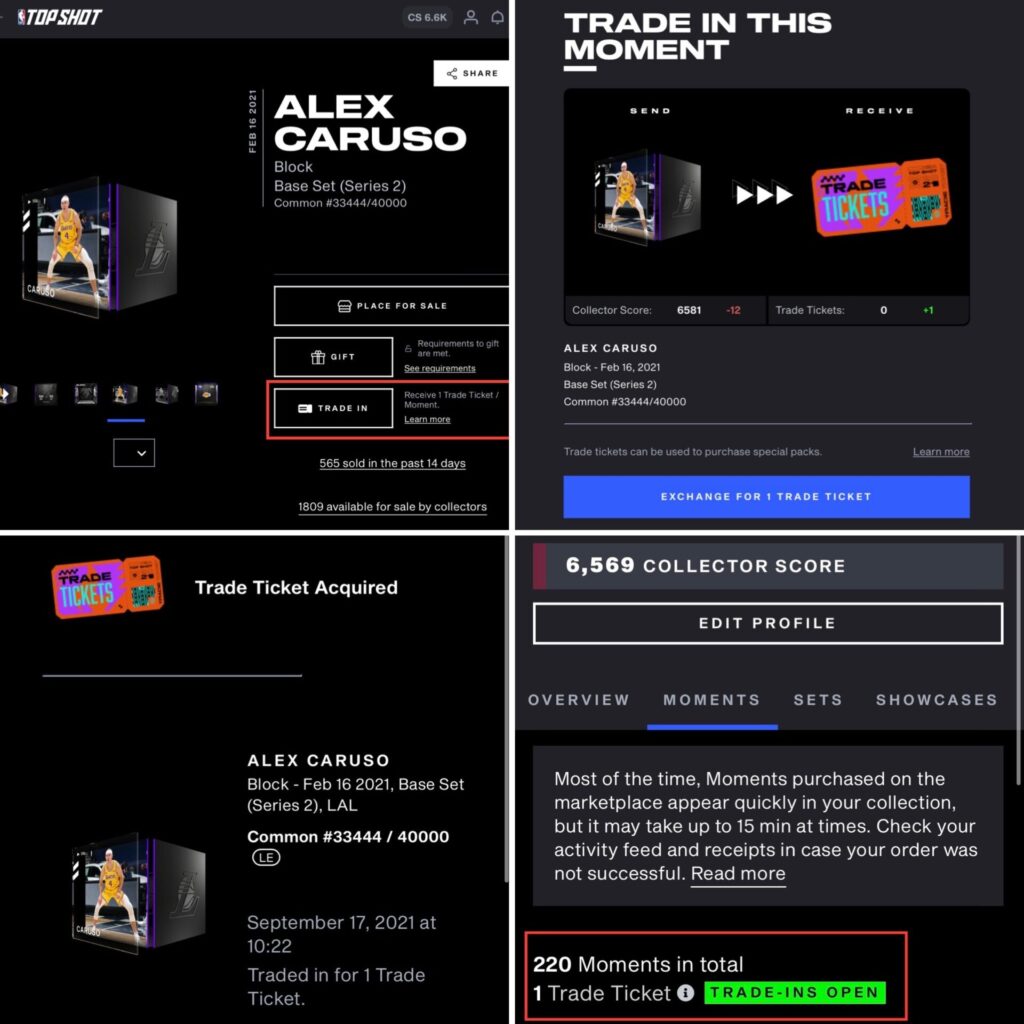 Other details you need to know
This isn't going to be cheap. NBA Top Shot anticipates that a Series 1 pack will cost 300-500 Trade Tickets…that's 300-500 individual moments you would have to unload to get access to that pack. They also plan to do a Trade Ticket stress test on Tuesday, September 21 at 1 p.m. EDT. In that stress test, collectors will be able to trade in 3 tickets in exchange for packs containing 3 Series 2 Base Set Moments.
There are multiple phases planned for this, and this is Phase 1. Per the Top Shot blog:
Starting on 9/16 (yesterday), Top Shot is rolling out Phase 1 of Trade Tickets, which'll enable collectors to trade-in their Moments one-by-one to redeem tickets.
As part of Phase 2 of this rollout, they are building a "bulk trade-in" feature that'll allow collectors to trade-in dozens of Moments to receive dozens Trade Tickets at once.
Until that feature is built, they're holding off on Phase 3, which'll be the first release of our Series 1 Reserve Packs.
There you have it. I'll be getting some trade tickets because there are several Series 2 moments I just don't care about. However, weighing whether I want the Collector's Score or Trade Ticket is going to be something that's always in the back of my mind; 300-500 for a S1 is a steep price for me with just 220 moments in my collection.
Like this article? Check out some of Steve's other articles here.
Disclaimer: This article is not financial advice. The NFT and Cryptocurrency markets are very volatile. Please don't invest what you can't afford to lose. Always do your own research before investing.