NFT Utility: Tired vs Inspired
NFTs and NFT utility continue to evolve at, what seems like, the speed of light. For those of you not familiar with utility, utility is the added value holders of NFTs get for being invested in the project. The way a project is typically valued can be identified based on a few key items, supply vs demand and future expected value.
We've quickly hit a period where the leaders of many key initiatives are driving the roadmap for everybody else. The important thing to keep in mind, is that if you're not being innovative and inspiring future projects your utility is TIRED.
We're going to break down a rising trend of tired repetitive utility being pitched as value add and tie it back to their inspired counterparts. My goal here is not to knock any specific projects or what they're doing, but to continue to push the entire space towards executional excellence. Any of these tired or inspired items can easily be flipped to the other category given the right or wrong team trying to execute.
Tired: Merch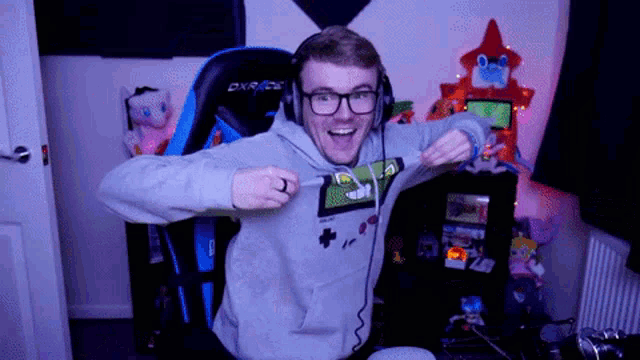 No, I'm sorry to tell you, but nobody cares or wants your merch. Great, every project says that the owner of the NFT owns the intellectual property (IP) to the image and therefore they can do what they want with it including future merchandising opportunities.
Yes, selling merchandise is one potential revenue stream open to licensing of IP, but that does not mean every project needs to make terrible merch. I realize I'm writing this right as the Bored Ape Yacht Club (BAYC) sold out instantly of all of their merch, well guess what? Your most recent generative project is not BAYC and can only strive for that level of success.
Inspired: Books & Other Creative
IP can also be used in so many other ways. This includes books, and other creative outlets. These other creative outlets include things like animated films, video games, and derivative pieces! There are now projects slowly popping up with the goal of taking your JPEGs and turning them into something with real substance.
This is how you give your NFT legs and start building real value behind the IP. The generative project you bought does not have standalone value worthy of merchandise, but with a proper back story or short film…who knows where the upside may end.
Tired: Companions, Paired Air Drops
Most of these things deemed as utility can be tied back to the BAYC, the Bored Ape Kennel Club (BAKC) resulted in new dogs being available for all BAYC holders. The BAKC spawned a new idea that every project needs to have a companion or related release available for all of their members. This process has become TIRED.
The additional drops may cause a slight run up in price to the original NFT, but after release day the original NFT goes down…and the companion NFT is worth minimal. NFTs are based on the utility surrounding them, if you're dropping an additional NFT make sure it comes with utility! This could be a standalone utility or by pairing it with original NFTs.
Inspired: Derivatives
The opposite of a useless companion? A sweet 1/1 piece of a community member's favorite NFT. There are SO MANY good artists out there, and many of them are completely unknown. Identify a few that are small and get them involved with your project and have them create new artwork for your community!
This is both a great way to drive community engagement as members share the art they now own, give small artists exposure by getting them involved, and beef up your projects Twitter engagement.
Tired: Metaverse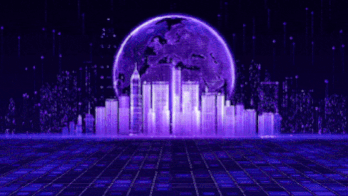 Every project these days references some form of a metaverse, very few of them seem to be delivering on them. What does a metaverse mean anyway as a value add? Is it just a place for your avatar to exist where you can run and jump? That doesn't do much for most of the community and pretending it's somewhere in your roadmap isn't super helpful. Execution is so important for this item, and without proper execution it's just another useless promise of utility.
Inspired: Forging, Booming, Fuzing
The ability to combine traits of two of my floor NFTs to create a new one is a motion I can get behind. This also decreases the overall quantity of NFTs in circulation which benefits everybody else. That is huge, the individual gets a new NFT they are happier with and the entire community benefits from a decrease in circulation. I also really appreciate projects that are putting healthy spins on this function whether its new traits or other utility and benefits.
Tired: Rarity Tools / Sniper
Yes, we now expect every single project to be on rarity tools and/or on rarity sniper. No, this is not added utility to your community, this is table stakes to your project even being considered legitimate in the NFT society. Nobody wants to be involved in a project where they can't figure out how rare their NFT is, then the marketplace will never be fair ground. Get rarity tools enabled and let everybody know, but don't position this as utility for your community.
Inspired: Pushing Technical Boundaries
The NFT space is unbelievable, the technical advancements are pushing what can be done to technical extremes. We have small development teams pushing code to enable us to do new things at an unbelievable pace. The blockchain is great due to the transparency, the more technical innovation that occurs and occurs on-chain the better we all are for it. Ideas and utility boundaries are pushed from project to project, a great idea is tested with basic UI in an alpha/MVP style and then a future project picks it up and puts all of that information on-chain. The next best part, most projects open source their code to let the next project build further.
BONUS ROUND: INSPIRED
Charitable giving. This will always be inspiring to me and will be one thing I look for on every project that I mint. Is there a cause behind it? How are they identifying causes to support? Are they making traceable transactions that everybody can follow? Honestly, there are so many phenomenal causes out there that need our support. Find one and get your team behind it. Pick a message that resonates with you and find a way to help. Make the world a better place, show that the NFT space is not all ANONs who are out to cause pain, we all have a duty to grow our community and charitable giving will always be a major part of that.
Agree or disagree with what I have listed here? Sound off on Twitter @drucritt. I'd also love to hear about any projects with utility you think should've made the list! Check our my other articles here.