NFTs and CounterCulture
CounterCulture and NFTs make their way to Marvel.
What has been your favourite rewatchable during the pandemic? Quarantined indoors for the better part of 18 months, I have no doubt we have all indulged in greater volumes of creature comforts such as TV.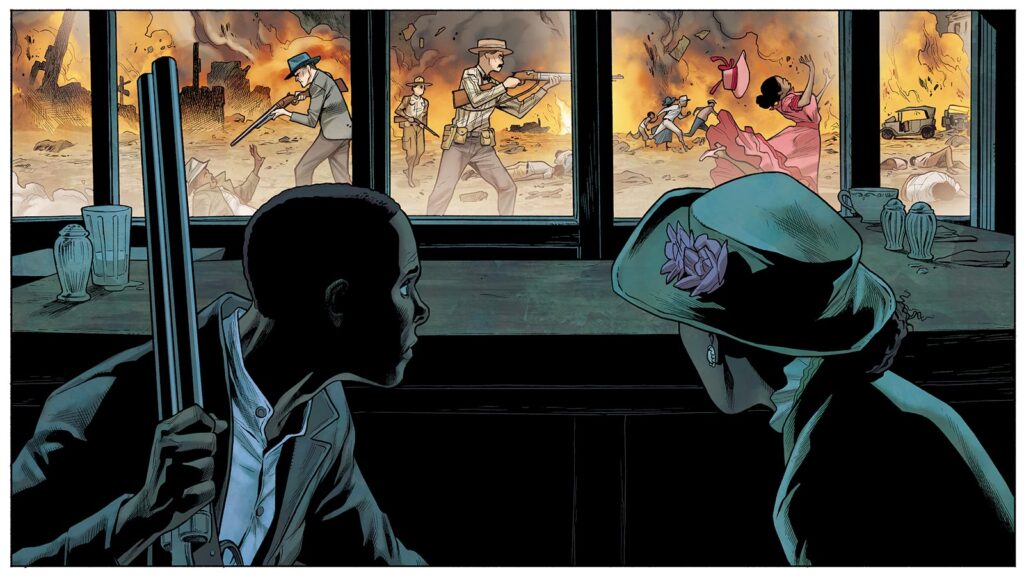 For me, it has been HBO's Watchmen. Every time through the 9-episode limited series, it has evoked inside of me a curious mélange of nostalgia and cultural relevance. Interwoven in Damon Lindelof's remix and sequel to Alan Moore's 1986 DC Comics series, is a heart-wrenching peek under the rug of America's dark history of race relations. Without spoiling for those who have not watched, the show contains a vivid "re-enactment of the Tulsa Race Massacre of 1921, in which a white mob burned down the city's thriving Greenwood District, also known as "Black Wall Street."
The deadly two-day massacre resulted in as many as 300 deaths and the destruction of over 1,200 Black businesses, homes and other public infrastructures."[1] Released in Q4 of 2019, HBO's Watchmen received critical acclaim and was partly credited with raising awareness of and rectifying the omission of the Black Wall Street massacre from Oklahoma's education system.
Lindelof's masterful storytelling analogized nuclear anxiety (the core to Moore's original story) with racial tensions boiling over and chafing against the façade of American culture and society. The show's timing also proved to be prescient, as the murder of George Floyd and ensuing nationwide protests occurred mere months later.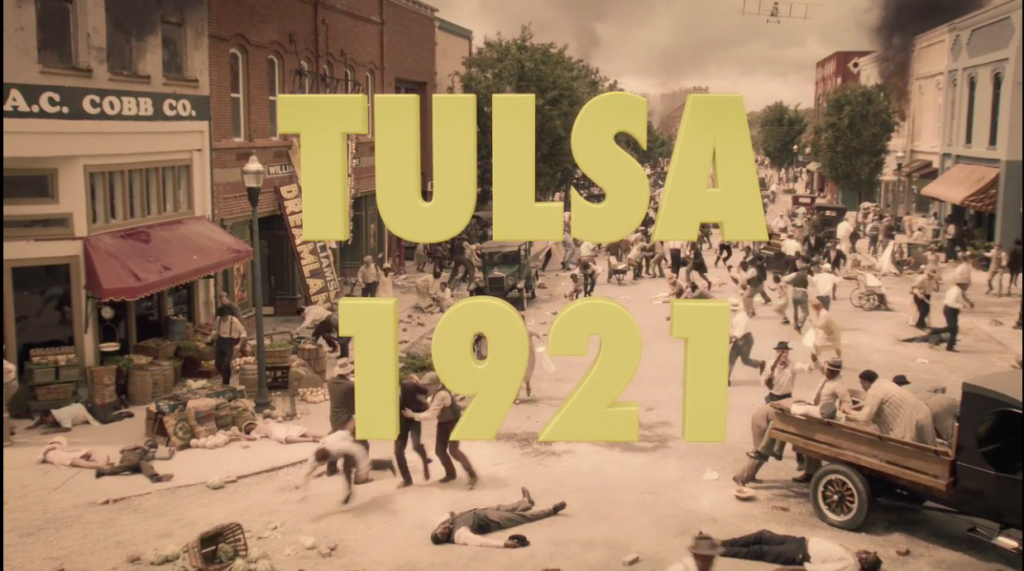 Not only were the historical and topical events of interest to me, but I have always loved superheroes as a medium for storytelling. I grew up on DC comics and Marvel comics, and believe they serve as excellent creative vehicles that are at once accessible to all demographics and capable of addressing key sociopolitical issues in a consumer-friendly way.
—
On June 24th 2021, the NFT world stepped into the glow of mainstream culture with the announcement of a collaboration between Marvel Entertainment and the parent corporation of VeVe Digital Collectibles App. Users will be able to purchase official Marvel NFTs through the VeVe app. "Since the beginning, collecting has always gone hand in hand with being a Marvel fan," said Dan Buckley, President of Marvel Entertainment. "Like us, VeVe understands collecting is about the experience just as much as the product, and we look forward to extending that experience for our fans over the years to come."[2]
Sure, there have been other defining moments in the NFT era that have briefly caught the attention of the masses. In March 2021, Mike Winkelmann (or Beeple) auctioned off "The First 5,000 days" for $69 million at Christie's[3], and since then, major auction houses have followed suit to capitalize on the burgeoning space. In February 2021, Dapper Labs' NBA TopShot spiked with $48 million trading in a single day, experiencing a large influx of users and mainstream attention[4].
Make no mistake—the Marvel x VeVe announcement trumps them all. The Marvel machine is the lone homogenous influence that has consistently dominated the cultural conversation and consumer wallets for the past two decades. The numbers speak for themselves: Disney+ (the streaming subsidiary of Disney within which contains a dedicated content hub for Marvel) accumulated ~95 million subscribers in just 18 months and is rapidly encroaching on established streaming giants in Prime Video (150 million, started in April 2016), and Netflix (204 million, started in 2007)[5].
The Marvel Cinematic Universe is far and away the most commercially successful film franchise, having grossed ~$23 billion in box office revenues in 12 years[6]—a number that is staggering when compared to its next closest competitor in the Star Wars franchise, which amassed ~$10 billion in 33 years.
Marvel's ability to hold the attention and wallets of its fans is not limited to streaming subscriptions and movie tickets, evident by the breadth of its success across various domains, including toys, clothes, electronics, video games, Happy Meals, and even makeup[7].
Nothing in this life is guaranteed, but it is a safe bet that the ubiquitous cultural presence and dominant, multigenerational fandom will follow Marvel into the NFT-verse. It is undeniable that Marvel entering the NFT space is a monumental harbinger of mainstream attention and potential financial success.
—
In the world of comic books and decades-old characters, nothing is ever linear in terms of development, popularity and cultural perception. At the inception of the Marvel universe in 1961, creators Stan Lee and Jack Kirby were regarded critically, and lauded for being innovative by making their characters more realistic in their interactions (i.e. heroes often fighting or arguing with each other). This avant-garde approach to characterization appealed to a broader spectrum of ages in its fanbase.
As Marvel captured more college-aged readers, the stories also began to evolve. Notably, a 1971 issue of The Amazing Spider-Man faced controversy for featuring themes of substance abuse without first seeking approval from the regulatory body known as the Comic Code Authority prior to publication[8]. During that period, Marvel received acclaim for its counterculture approach of addressing systemic social issues head on, including race relations, drug abuse and pollution.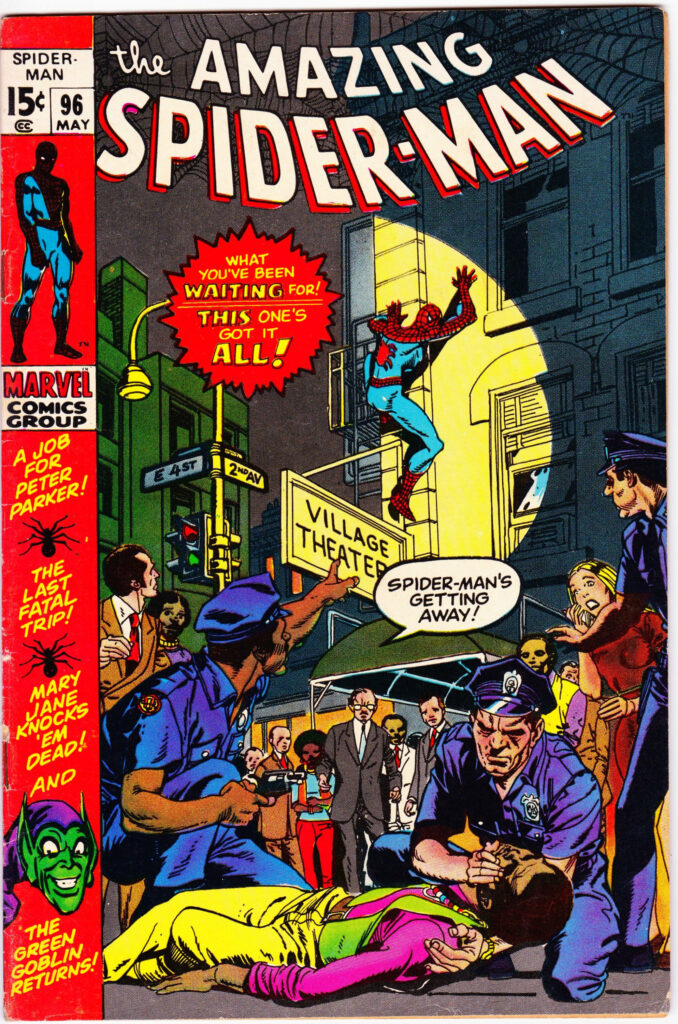 Fast-forward to the moneymaking machine that is Marvel today, and it is safe to say that no one is looking to it for cutting-edge social commentary. In fact, one could argue that Marvel cannot be counter-culture, because Marvel is the culture. There is no other franchise that dominates the pop culture world quite like Marvel, and consequently its sensibilities are normative.
The fascinating thing about Marvel's debut into the world of NFTs is that we are witnessing a mainstream cultural giant entering a space that is deeply rooted in counterculture.
Defi (decentralized finance) is the digital currency umbrella under which NFTs are transacted. Defi is, by definition, the contra (or opposite) of the centralized financial markets which transact using fiat (or government-issued currencies). Investors of cryptocurrencies and NFTs alike rally behind the ethos of full transparency (i.e. a digital database available for any and all eyes with an internet connection) and independence (i.e. ability to transact peer-to-peer without centralized institutions' involvement).
The first and most successful set of NFT collectibles is Larva Labs' CryptoPunks project. Punk emerged as a form of counterculture against mainstream 1970s rock. Holders of CryptoPunks, Bored Ape Yacht Club and similar derivatives take pride in creating genuine online identities that have fostered cultural cachet, building fervent avant-garde communities, not to mention immense financial success (CryptoPunks were initially free to claim for anyone with an Ethereum wallet; and Bored Apes were initially sold for 0.08 ETH).
How will the crypto- and NFT-community, that so readily identifies itself as being counterculture and edgy, interact and mesh with tens of millions of Marvel fans?
—
One of my favourite introspective tracks is Vampire Weekend's 'Ur Not a Contra'.
https://www.youtube.com/watch?v=XwJQlUQjeS4&ab_channel=ClaphamJunction
90 seconds to the end of the song, lead vocalist Ezra Koenig croons:
"You wanted good schools
And friends with pools
You're not a contra
You wanted rock and roll
Complete control
Well, I don't know"
The track paints a tale of two individuals who fall in love because they perceive one another to be "contras", or counter-revolutionaries. Over time, one lover realizes that his partner is not a contra, but just another normie who wants a house in a good neighbourhood and rich friends with pools. His lover is a walking paradox, who wanted "rock and roll", which cannot by its virtue co-exist with "complete control".
"Never pick sides
Never choose between two
But I just wanted you, I just wanted you"

However, he comes to the realization that as he has matured, he too has grown out of his anarchist/punk phase, and that he remains in love with this person who is no longer a contra.
What are we if not human—walking, talking contradictions who desire to be rebellious and conformist all at the same time?
I grew up with dreams of changing the world, of being an activist who helped to ease political tensions (the Cold War never ended, folks!) of challenging the staid and corrupt politician with a revolutionary blend of diplomacy and action. Today, I'm in my mid-20s and work a relatively tame corporate job during the day. I went to university for a business degree and live in my drab apartment with a girlfriend and a cat.
Like many, I have strayed from my childhood dreams of being a contra. Like for many others, the NFT space represents a breath of fresh air into my life—a way to identify and connect with free thinkers who are passionate about art, pop culture and creating more equitable access to finance for themselves and their communities. I anticipate the vibrant evolution of NFT culture with the integration of mainstream cultural giants such as Marvel. So strap in, fellow contra, and join me on this wild ride. Thanks for reading.
---
[1] Wall Street Journal Magazine. "How HBO's 'Watchmen' Brought the 1921 Tulsa Race Massacre to Life" https://www.nytimes.com/2019/10/21/arts/television/watchmen-tulsa-race-riot.html
[2] Marvel.com. "Marvel and VeVe Collaborate to Offer Digital Collectibles Experience for Marvel Fans Worldwide". 6/24/2021/ https://www.marvel.com/articles/gear/marvel-and-veve-collaborate-to-offer-digital-collectibles-experience-for-marvel-fans-worldwide
[3] CNBC.com. "Beeple NFT becomes most expensive ever sold at auction after fetching over $60 million". 3/11/2021. https://www.cnbc.com/2021/03/11/most-expensive-nft-ever-sold-auctions-for-over-60-million.html
[4] Data per DappRadar.
[5] Visual Capitalist. "Which Streaming Service Has the Most Subscriptions?". 3/3/2021. https://www.visualcapitalist.com/which-streaming-service-has-the-most-subscriptions/
[6] CNBC.com. "The 13 highest-grossing film franchises at the box office". 1/31/2021. https://www.cnbc.com/2021/01/31/the-13-highest-grossing-film-franchises-at-the-box-office.html
[7] Marvel x Maybelline. https://www.maybelline.com/collections/marvel
[8] CBR.com. "How Stan Lee's Defiance Changed the Comics Code Forever". https://www.cbr.com/spider-man-stan-lee-comics-code-drugs/2/