March 21st, 2021, was a landmark day for photography, marked by the $69M sale of Beeple's "Everydays: The First 5000 Days". "Everydays" captured thirteen and a half years' worth of images in a collage, but it also broke ground as the first purely digital artwork (NFT) ever offered at Christie's. With this came a moment of tacit acceptance of digital art by the traditional art world; for the time being at least, it seems clear that NFTs are here to stay.
The idea of creating cryptographically unique tokens and an immutable record is especially relevant in the business of art photography.
With the rise of digital photography as a medium, the ease of saving a photograph becomes increasingly a complicated problem. Provenance and proof of ownership, both of which are of utmost importance to collectors, become complicated to verify unless the work comes packaged with a certificate of authenticity – the usual mechanic for verifying that a work was produced by an artist as part of an original collection. With the additional complication that most photographic series have impact when viewed as a collection, the time span between a photographer beginning a project and seeing revenues can often be a matter of years.
Non-fungible tokens turn this problem on its head. By minting the photographs to the blockchain, artists can create scarcity as well as proof of ownership, while retaining possession of the original prints. This allows artists to monetize their work faster, which in turn lets them focus on the important things: creating good art.
A Route to Monetizing Photography
Photography has always been a difficult format to monetize. Especially with the advent of digital photography, the popularization of the art form, and wide distribution available to anybody on social sharing platforms, the market becomes increasingly flooded with good work. By creating a public record of ownership, buyers can enjoy the benefits of owning a work, without concern for who is able to view it; as long as it's on the web, the work is "showing in gallery, indefinitely". Tokenizing work also creates new possibilities for monetization, including building passive income via royalties from secondary sales.
The popularity of smartphones, tablets, and an assortment of other digital display devices make images on a screen a very familiar concept – and it's harder to imagine an artwork that's more at home on a screen than a photograph. Taking advantage of digital first formats makes it possible for artists to step beyond the idea of static, two dimensional images and add elements of motion and sound to fully evoke the emotion they're seeking to create in their viewers.
A good photograph aims to reflect something universal and resonant about the human condition; tends to be difficult to capture and impossible to replicate; and causes a viewer to consider complicated subjects and experiences in a new light – and going digital first makes it possible to approach these goals in a deeper and more evocative way.
Here are four photographers we're keeping an eye on:
Twin Flames is a series of 100 photographs by Justin Aversano which explores the phenomenology of twin-hood, in a self-similar format that pays homage to many of the generative art projects that have taken the cryptographic art space by storm.The body of work engages the viewer in the mysteries of cultural, social, and biological experience.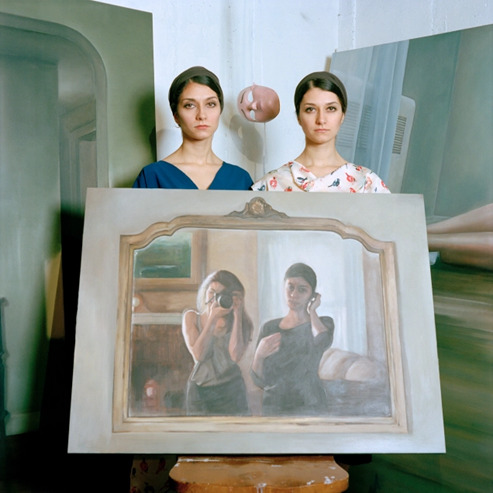 Justin is currently working on his next collection, Smoke and Mirrors, which will feature mystics from around the world cast as unique cards in a tarot deck – first captured as black and white photographs, and then converted into colorful silkscreens.
Car poolers, by Alejandro Cartagena, tells the story of demographic and economic changes in Mexico in a series of 50 raw and captivating photographs of commuters captured from an overpass.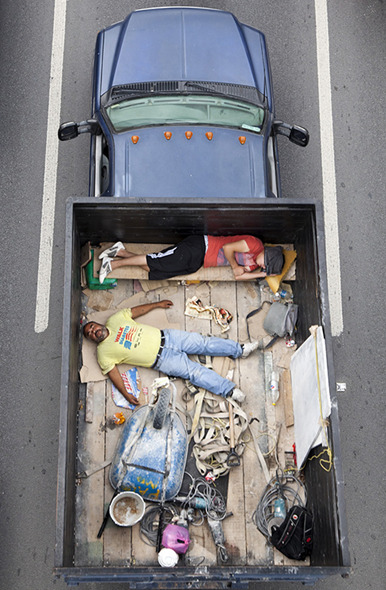 Shot 2011-2012 and first published in print in 2014, Car poolers builds on Alejandro's earlier work exploring the chaos and violence hiding under the still exterior of suburban life in Northern Mexico (Suburbia Mexicana, 2005-2010) by creating a sharp contrast with its themes of exposure, intimacy and vulnerability.
Saahil Rahman has been shooting the landscapes of his home country for 10 years at age 25. His work focuses on showcasing the natural beauty of India, and often features picturesque landscapes and geographic aerial views.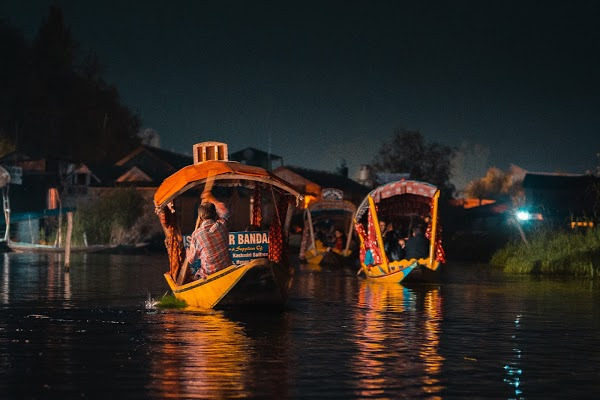 His latest collection, Shikaras of Kashmir, features 50 photographs of Shikara boats which Saahil shot between 2019 – 2021. Shikaras are multi-purpose long boats that are cultural symbols of Kashmir in India. They are an integral part of society, used for everything from fishing and harvesting to transport, tourism, and housing. The collection acts as a documentary of ordinary life in extraordinary conditions.
There are projects that document our stories: @claudslr is working on a series inspired by Asalah Youssef's "Screenshots of Home" series, which intends to document the history of the NFT community.
You can find her prior work on her @ephemera_com profile.