NFTs: What Now?
The whole NFT space, really just NGMI. Ethereum is PUMPING, gas is insane, all projects are down, and it's your project team's fault, the roadmap and everything else. It's not that the entire market is taking a hit, or that there's no volume in projects as people rush to undercut each other over and over again. This is the end….just kidding.
Right now, is not the time to jump in every one of your discords and ask when a roadmap item is coming, when is the influencer pump, what's the floor price. Most of these items are fairly meaningless right now, your team will waste money, time, energy and throw hype directly at the gas wall in a bear market.
Don't believe me that all projects are struggling? Let's check out some baby blue chips.
Gutter Cat Gang (GCG) is down. During October we saw days/week of 5eth floors on GCG, average prices in the mid 5s and now today November 4th, GCG floor is sub 3 and average sale price is around 3. Do I think it's a big deal that GCG, one of the most well-known NFTs in the market, is down big time? No. The team keeps on building behind the scenes, the community keeps on gang ganging and with the companion drops the team is likely flush with eth for the future of the company. This project will not be going anywhere.

What about Cool Cats? Cool Cats rode the wave and made history as one of the next NFT projects to hit a 10eth floor. That 10eth floor eroded quickly as we entered the doldrums of October. They're sporting a sub 6eth floor, and it's almost illogical as to what has changed for this price to happen!

Medium sized, successful projects are taking a beating too. Lazy Lions for example rode a HYPE wave to 2+eth, and all those kings and queens are now seeing their profits trickle back to earth. Lazy Lions has one of the fiercest communities, and they keep building. There are staples of that community that will help shepherd it out from darkness.

Even some of the newer hyped projects doing creative things are struggling. Mutant Cats for example, were seeing average prices around 2eth and are now clocking in at 0.6eth. Mutant Cats checked a lot of boxes with tokenomics and staking supported by royalties. Yes, there were security regulation concerns, but the project had a ton of hype behind it to help it move upwards.

Look at Jenkins the Valet. Jenkins just announced a 10-time NYT bestselling author for their project, and the floor barely moved. This news is some of the coolest stuff coming out of a non-BAYC related project. The upside potential for this project and this partnership are astounding, but what is one of their biggest announcements to date…did nothing.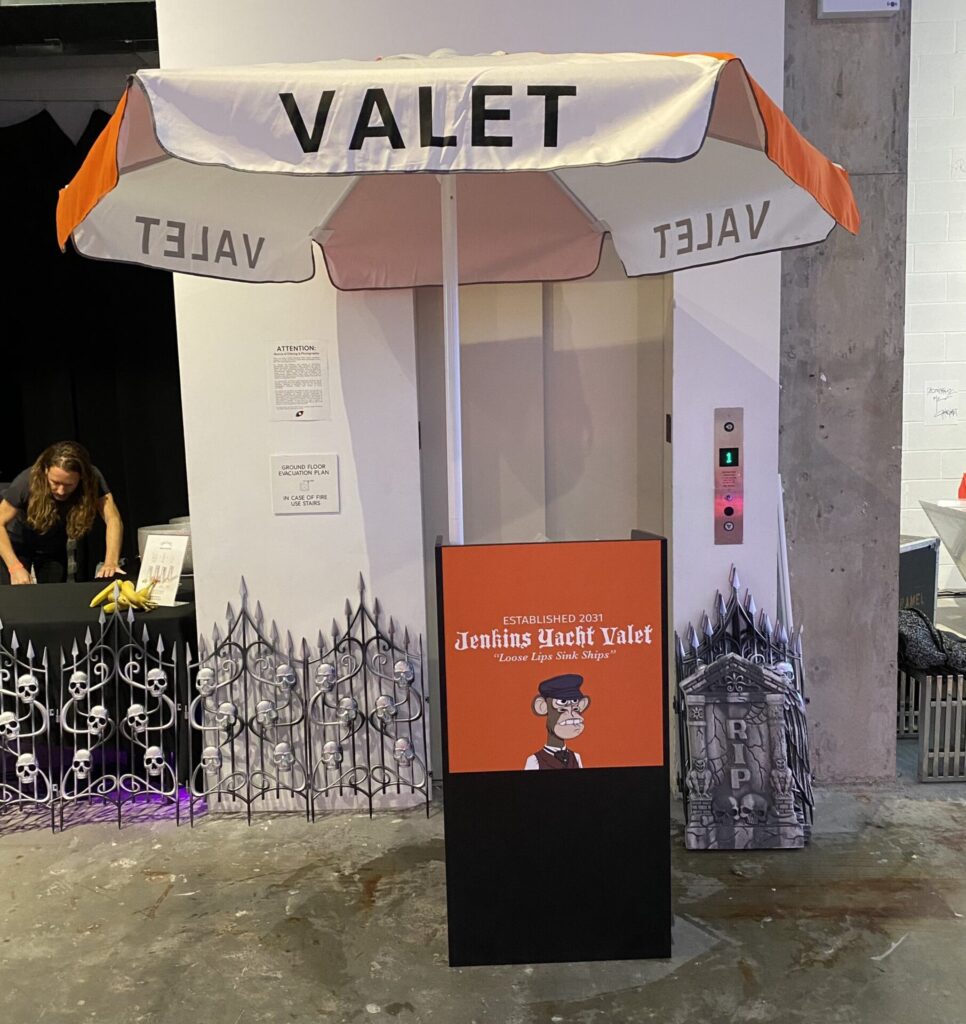 Smaller projects are probably feeling it the most. They didn't have time to really create their community, get into solid profitable territory and are now wondering how to get out of the bottom of the barrel. Now is the time to embrace community, embrace the next phase of the project and build towards it. Marketing is rarely the answer, marketing is the way to identify and attract buyers to your project not senselessly shill.
If not asking for when next, what's next or how do we market, what can you be doing to support your projects? Focus on community. Community stands the test of time, it's a Twitter joke, but ultimately true. "The floor is the friends we make along the way." Does this hold true for your favorite project? Do you support members of the community's tweets, discord conversations, and more? It's important to not waste your huge marketing efforts during a down market. The teams should be working diligently in the background, tackling key items on the roadmap working on new initiatives.
Volume is crippled right now, hopefully when SHIB stops burning gas and we can get GWEI down to acceptable levels we'll start to see a rebound. For now, just embrace those that you're meeting and getting to hang out with in NFTLand. WGMI just don't rush out the door during low liquidity periods.
Check out my other articles here.