As recently reported by World Nuclear News, the United States' first nuclear-powered data center- which will offer Bitcoin mining facilities- is set to open in the first quarter of 2023.
The ground-breaking facility is situated in Pennsylvania, and is entitled the 'Cumulus Susquehanna' data center. Intuitively, the site comes by way of Cumulus Data – a constructor of zero-carbon data centres and a subsidiary of independent power producer Talon Energy.
The Facility
The Cumulus Susquehanna data center is the US's first attempt at leveraging nuclear power plants to facilitate carbon-free and nuclear-generated Bitcoin mining. In essence, what the facility will do is use the Susquehanna nuclear power station's surplus electrical energy to power its specialized crypto mining center.
Per details from Cumulus Data, the facility has been built on a 1,200-acre complex, and contains a 48-megawatt, 300,000-square-foot powered shell. Such shell contains multiple fiber routes (all said to be operational), and is powered by a direct link to the Susquehanna nuclear power station.
At the core of the site is the Nautilus Cryptomine, which has been constructed in partnership with American Bitcoin mining company TeraWulf. Such company- which is beginning to ramp-up its efforts in mining operations- expects the cryptomine to provide 50 MW of net mining capacity in the first quarter of 2023.
On the performance side of things more explicitly, Cumulus Susquehanna is expected to cultivate a host of additional value and competitive advantage through its direct connection to the Susquehanna nuclear power station, as there is no "intermediation by legacy electric transmission and distribution utilities".
Although there's been no mention of a specific date/ week/month, the center is set to begin hosting bitcoin mining and cloud computing services in the first quarter of this year. Such initiation will mark the first instance of nuclear-powered Bitcoin mining and cloud computing services in the US.
In speaking about the company's new flagship data center, Cumulus Data CEO Alex Hernandez had this to say:
"We look forward to advancing our goal of solving the energy 'trilemma' which we define as the rapidly increasing consumer demand for zero-carbon, low-cost, and reliable electricity by data center customers".
Phase 1 of the project will also see the installation of two additional 48 MW powered shells, meaning the eventual aggregate capacity for the campus will be 475 MW. In addition, Cumulus Data has identified another 18 Talen energy sites which also have the potential for hosting data centers directly connected to nuclear power.
The Crypto Mining Industry
News of the Cumulus Susquehanna' data center opening comes in timely fashion, as last week saw Bitcoin mining difficulty increase 10.26% to an all-time high of 37.59 trillion (with many attributing recent snow cyclones as the reason for such leap).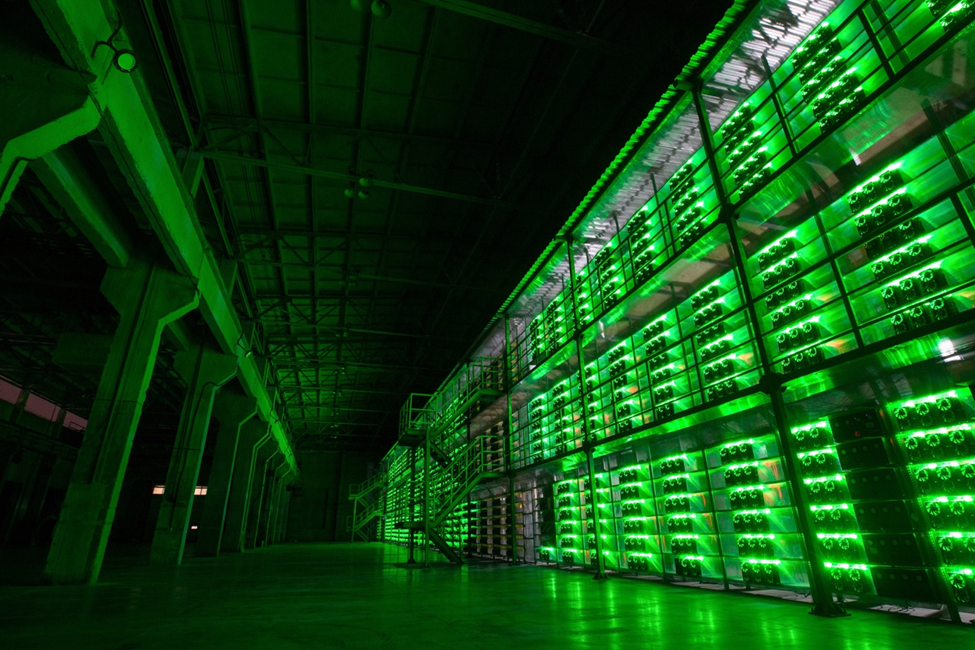 What this metric essentially showcases is how difficult and time-consuming it is to find the right hash for each block- i.e., how difficult it is to solve the complex cryptographic puzzle needed for completing Bitcoin transactions.
Additionally, data from CoinWarz has shown that Bitcoin's hash rate- i.e. the computational power of the network- has also been steadily climbing over the last three years, with its peak of 361.20 EH/s (ExaHashes per second) occurring on January 6th of this year.
In turn, such difficulties have prompted many a crypto mining entity to suffer, with the likes of Computer North, Core Scientific filing for bankruptcy in recent months, whilst other firms such as Riot Blockchain, Marathon Digital, and Argo also saw their shares plummet (with Argo salvaging things through forging a deal with multi-pronged crypto firm Galaxy Digital).
What It Means
Of course, mining Bitcoin in conjunction with a steady, zero-carbon and recyclable energy source such as nuclear power can offer huge benefits to the current and future trajectory of the cryptocurrency world, as one of the industry's main criticisms is its objective detriment on the environment.

Putting a number on such impacts, many analysts estimate that global cryptocurrency mining industry consumes a similar amount of energy as the entire country of Chile (which, for added context, has a population of around 19.5 million people).
In addition, the project also comes in line with the growing pressures attached to more generalized data center infrastructures and their coinciding CO2 emissions and rising electricity costs.
On the practical side of things, if the Cumulus Susquehanna data center is deemed a success, the project could trigger a new wave of mining crypto through nuclear energy, as other nuclear power plants that are unable to dispose of 100% of their electrical energy may also have the option to deliver a similar solution.
Further, such movement is looking to fundamentally enhance the cryptocurrency mining process through greener, decarbonizing options. This not only answers many critics' concerns, but it also makes the industry more sustainable- which in turn, may help accelerate and expand mainstream adoption of the industry- be it socially, commercially, or institutionally.