OP3N — which is an artificial intelligence powered Web3 platform — has recently announced its raising of $28 million in a Series A funding round.
As is often the case, Web3 powerhouse Animoca Brands led proceedings, with contributions also coming from the likes of Dragonfly Capital, Blizzard Fund (of Avalanche), Warner Music Interactive, Connect Ventures, SuperScrypt, and 'Creative Artists Agency and New Enterprise'. With the new injection of funds now bank rolled, the company's valuation has hit a whopping $100 million.
However more importantly, the new capital — as well as the backing and attention from some of the biggest names in the Web3 space — the company is now better prepped for the launch of its in-development Web3 social media product 'Superapp'.
Superapp
Many of the discombobulated elements of Web3 platforms — be it incredibly complex crypto exchanges or primitive looking metaverse platforms — intuitively cause a whole host of pain points for consumers, with many being simply being attributed as 'not being Web2 like'.
In other words, many Web3 platforms of today still don't replicate the standards in which modern users expect from platforms they wish to frequent on a day to day basis.
With this in mind, the premise of Superapp is to be a Web3 social media platform (therefore harnessing the powers of blockchain tech) that uses a user interface of Web2 nature. In addition, the platform is said to host e-commerce functionalities, which is why OP3N Co-CEO Jaeson Ma has described it as 'WhatsApp and Amazon for Web3,' or for a Chinese reference, 'WeChat meets Alibaba'.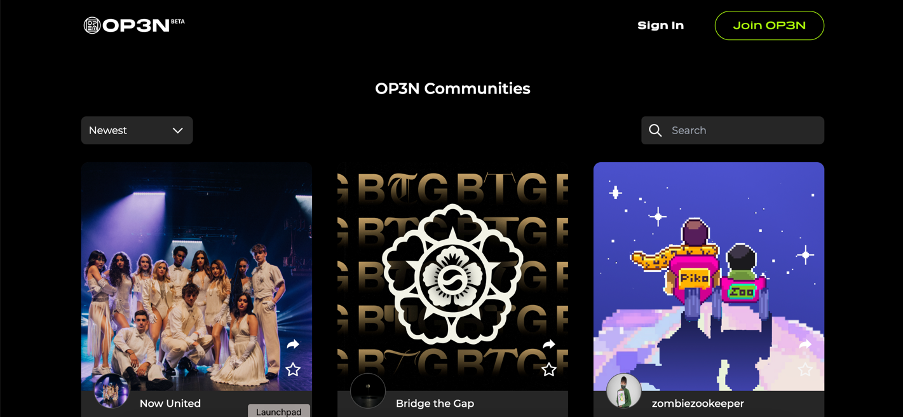 What this means is practice is that users will be treated to a 'one-stop' content experience, through being able to post and interact via on-chained stored audio, video, and mixed media content. Here, Ma also added that creators will be able to host NFT-gated experiences in which consumers can access via different price points.
And of course, it goes without saying that combining the powers of Web3 with Web2 familiarities is somewhat of a genius (albeit difficult) move, as it essentially bridges the gap between modern consumers and future-focused technologies.
In tackling perhaps the biggest barrier to entry here — i.e. the creation of a crypto wallet — Superapp will immediately provide users with one once they sign up via email.
In fact, the launch of Superapp's first version (and accompanying NFT drop), allowed OP3N to learn first-hand about the difficulties of onboarding users into Web3, as per the words of Ma:
"Through our learnings in version one, we realized when we did (an NFT drop), fans didn't know the difference between AVAX, Solana, Polygon or whatever cryptocurrency it was. Just that one experience caused so much friction and fallout."
How The Funds Will Be Leveraged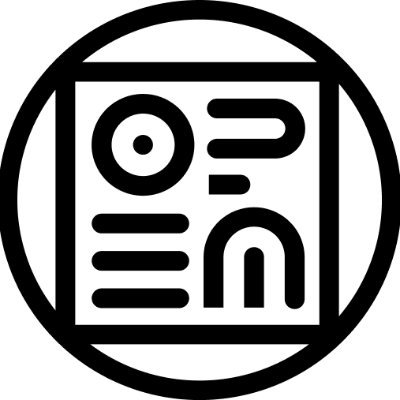 OP3N has stated that it'll be using the new inflow of capital for accelerating the development of Superapp, as well as to expand its leadership team.
Helping such cause will the $10 million raised in another funding round from back in 2021. Here, the platform garnered attention and backing from the likes of Goodwater Capital, Soma Capital, 500 Global, and WhaleShark, as well as notorious angel investors Justin Kan (Twitch Co-Founder) and The Sandbox Co-Founder and COO Sébastien Borget (among others).
As of now, the platform is in beta mode, meaning it's being tried and tested across different countries. Moving forwards — or more specifically, in the next two years — Ma envisions Superapp as a "decentralized Facebook, YouTube, Spotify or WhatsApp for Web3".
Reddit's Playbook for Web3 Onboarding
As is inferred here, the dilemma in which OP3N is trying to resolve here entails two elements: onboarding and maintaining users in Web3 contexts.
Although a tough task indeed, forum giant Reddit has proven that such problems are in-fact 'resolvable' — even in today's bear market climate. As many will already know, this came through the company's mass collection of 40,000 Polygon-residing NFTs which it advertised as 'Collectible Avatars'.

Here, only fiat could be used to purchase the assets, and further, the terms 'NFT' and 'crypto wallet' were both omitted from the purchasing process (despite both playing fundamental roles). Instead, the term 'Vault' was used, with Reddit using the following words to explain how 'Collectible Avatars' were stored.
"To store and manage Collectible Avatars, redditors will use their Vault – a blockchain-powered wallet on Reddit. A Vault gives users a specific digital wallet address that works across Ethereum-compatible blockchains; it's the same Vault where redditors currently store Community Points".
In turn, and after a sell-out mint, 2.5 million 'Vaults' were set up, meaning in essence, Reddit had onboarded millions into Web3 through the use of clever and deceptive (but benign) marketing.