Philanthropic Focus: Season of Giving
This edition of Philanthropic Focus is a two-pher looking at two projects that I am personally involved in, Dogs Unchained (DU) and AlphaBetty Doodles (AB). I chose to be involved with both projects because of the charitable component, the vision and the approach they take to make the world a better place. The Giving Block is playing a HUGE role in making this all possible, they are critical to helping bridge the gap between those looking to donate and those looking to receive donations.
During this holiday season it's important to remember what a large impact we, the NFT community, can make on those that need help. The NFT space can make a positive impact so far outside our walls, and it's on all of us to help capture it.
Disclosure: I am a community manager for Dogs Unchained, and a community rep for AlphaBetty Doodles!
Dogs Unchained is a dog centric NFT project focused on helping real life dogs and bringing together a tight knit community. Each Friday during the month of December, DU has donated $10,000 in crypto through The Giving Block to different dog-based organizations. Dogs Unchained is committed to making an impact on person's best friend.
Dogs Unchained raised their charity wallet through a combination of a portion of the proceeds from mint and the secondary royalties. This has allowed the project to previously partner with Berkeley Animal Care Society to begin building a dog park in the Bay Area, to now disperse funds to some amazing organizations in need.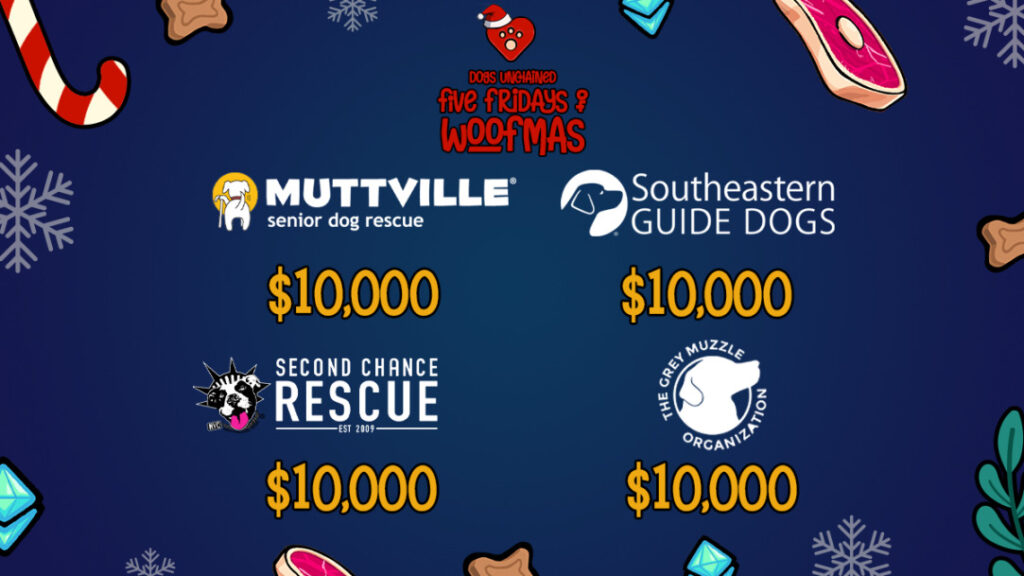 Muttville, Southeastern Guide Dogs, Second Chance Rescue, The Grey Muzzle Organization have all received $10,00 donations. These organizations were selected by our community because of their alignment of vision with Dogs Unchained, the long-lasting impact the donation could make as well as their crypto friendliness!
One organization in particular, Southeastern Guide Dogs, have gone out of their way around the holiday season to send a mailing directly from the organization's CEO. This initial outlay could spur a larger collaboration in the future. Southeastern Guide Dogs is an organization which helps breed, train, and prepare dogs for life as a guide dog. These guide dogs can assist those in need whether they be the blind, veterans or another individual in need of help work to maintain a normal life!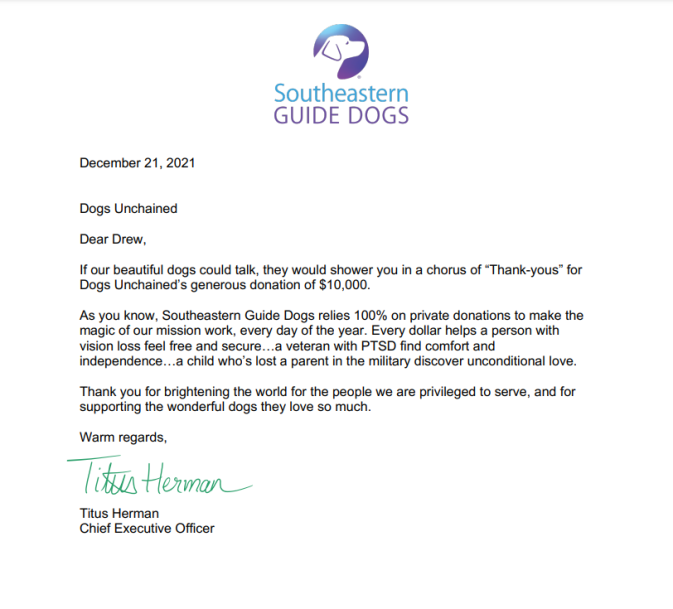 AlphaBetty Doodles is an NFT based on a character from a children's book. AlphaBetty's goal is to help kids learn their alphabet, and through this NFT project expand that learning into the crypto, NFT and web3 space. AlphaBetty also slated a portion of their mint towards reinvesting directly in teachers, and classrooms to make a difference.
During this season of giving, AB has been raffling off unique winter themed 1/1 NFTs to community members, the winner of the raffle also gets to choose which organization from a preselected list will receive .1eth for that day! The total amount that was donated during this was 3eth, 24 days leading up to Christmas and a final .6 on Christmas day!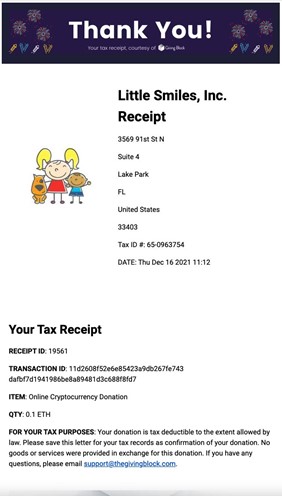 It's important for projects to continue to be the change they want to see in the world. It's important that everybody doesn't just see the NFT community as a place to turn a quick profit, but that it can do real good. Dogs Unchained, and AlphaBetties continue to display this mission day in and day out.
Shoutout to my #WoofPack and #BettyTroop
Check out my other articles here.