The decentralized web, or web3, is changing the way that businesses and consumers interact with each other. By using blockchain technology and decentralized applications (dApps), web3 enables peer-to-peer interactions and transactions, and eliminates the need for intermediaries.
One of the key trends that is emerging in the world of web3 is the rise of phygital goods. These are products that combine elements of the physical and digital realms, creating a seamless and integrated experience for customers.
Benefits of Phygital Goods
One of the main benefits of phygital goods is the ability to add value and scarcity to physical products. By using non-fungible tokens (NFTs) and other blockchain-based technologies, businesses can create unique, one-of-a-kind products that cannot be replicated or copied. This allows them to differentiate themselves from competitors, and create a sense of exclusivity and luxury for their customers.
Another benefit of phygital goods is the ability to provide customers with more engaging, immersive, and personalized experiences. By using technologies such as augmented reality (AR) and virtual reality (VR), businesses can create interactive, multi-sensory experiences that allow customers to explore, experience, and customize their products in new ways.

Phygital goods are also more secure than traditional digital goods, as they can be tied to a physical object. This means that they can be tracked and monitored while being used, making them more difficult to steal or replicate.
What is the Phygital Experience
The idea of a phygital experience might sound complicated, but many of us have them every day. For example, imagine you order something digitally on your phone and pick it up in the store – you've had a phygital experience. If you've ever ordered a meal on your phone or through a touch-screen kiosk, shopped online, or scanned a QR code to learn more about a product – you've had a phygital experience.
Up until now, phygital experiences were usually made by adding a digital item to a physical product that already existed. But since NFTs and digital assets have grown so quickly, more and more of us are buying digital products that don't have a physical part. Now, it's becoming more common for NFT brands to add a physical part to their digital product. Hello, phygital NFTs!
What are Phygital NFTs?
Phygital NFTs are digital assets that are tied to a physical object. They are one-of-a-kind and can't be copied or traded for something else with the same value. As with all NFTs, they are stored on a blockchain and can be used for many different things – like making digital art, keeping track of who owns physical items, and giving access to digital goods.
Phygital Examples
Work in the phygital lane is already very big, and Tommy Hilfiger's phygital fashion show during New York Fashion Week is a recent and well-known example. The experience included a virtual show in the Roblox metaverse, where avatars wore his new collection and strutted through the streets of New York City, just like models did at the real show. The items in the collection could then be bought digitally by Roblox users.
This is a basic example of how phygital can be used in Web3. Here are a few more examples of how brands are using phygital in more in-depth ways.
RTFKT
When Nike bought the virtual design studio RTKFT last year, it was clear that the two companies wanted to combine the real and virtual worlds. For its Clone X digital avatar project, RTFKT made a system for making NFTs. "Forging" is a system that lets people with NFTs buy digital and physical goods based on how many NFTs they have.
Their first phygital product was the Rtfkt x Nike AR Genesis hoodie. The hoodie comes with an NFC (near field communication) chip and is trackable using augmented reality, giving the wearer the option to wear, for example, virtual wings.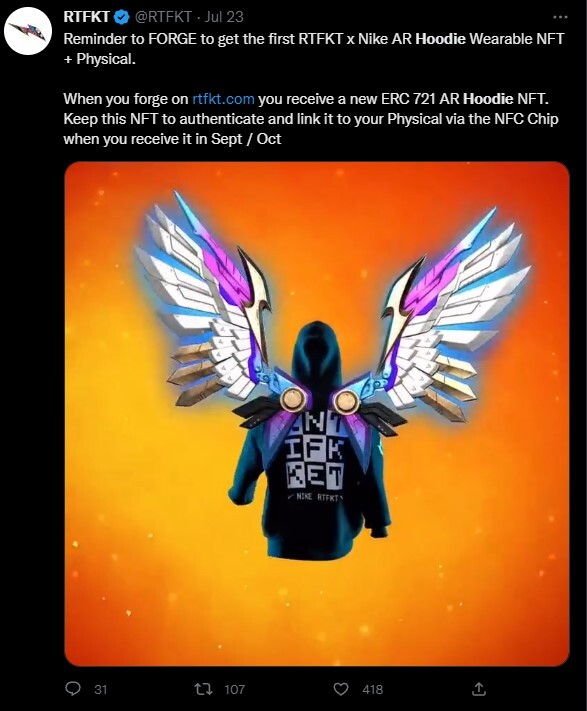 Timex
Timex, the best-selling watch brand in the United States, has collaborated with long-time members of the Bored Ape Yacht Club (BAYC) to create a limited-edition collection of phygital NFTs.
The Web3 project will provide Bored Ape and Mutant Ape holders with a world-first set of phygital products for use in the real and virtual worlds.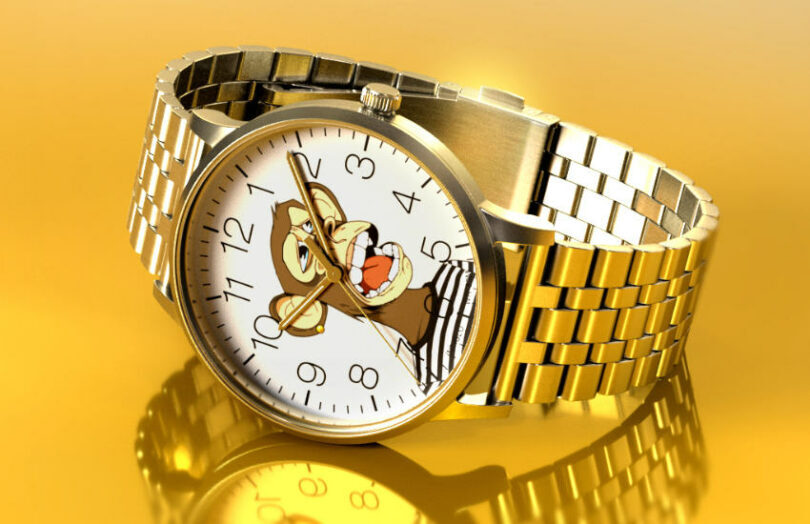 9dcc
NFT guru gmoney founded the Web3 luxury fashion house 9dcc. He created the brand earlier this year to demonstrate to the world how simple it is to formalize ownership of items by using blockchain technology as a documentable avenue.
ITERATION-01, the brand's first NFT collection, features six looks from various models wearing 9dcc's oversized black lux tee with a blockchain-verifiable patch. Each NFT corresponds to a particular shirt size. Holders had to buy an NFT before receiving an airdropped voucher for a physical t-shirt.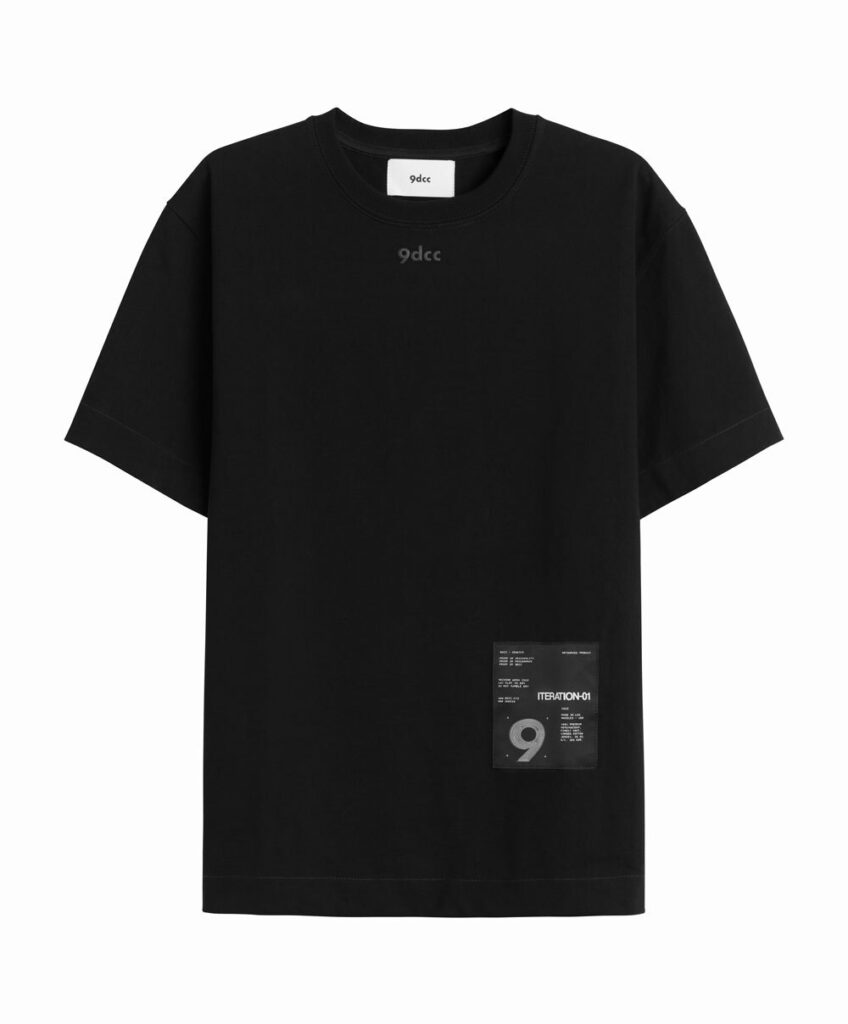 Damien Hirst
Damien Hirst, a well-known British artist, issued a limited edition of 10,000 NFTs. The artist put phygital to the test with his famous 'spot paintings.' Buyers initially received the NFT version of their purchase. Then they had to decide which was more important to them: the NFT or the physical. The buyer chose to keep one and burn the other.
This experiment, dubbed 'The Currency,' lasted 365 days. Surprisingly, 4,851 of the 10,000 NFTs, or nearly half of the holders, chose to keep their NFTs. 5,149 NFT holders exchanged their Damien Hirst NFT for a physical piece of Damien Hirst artwork.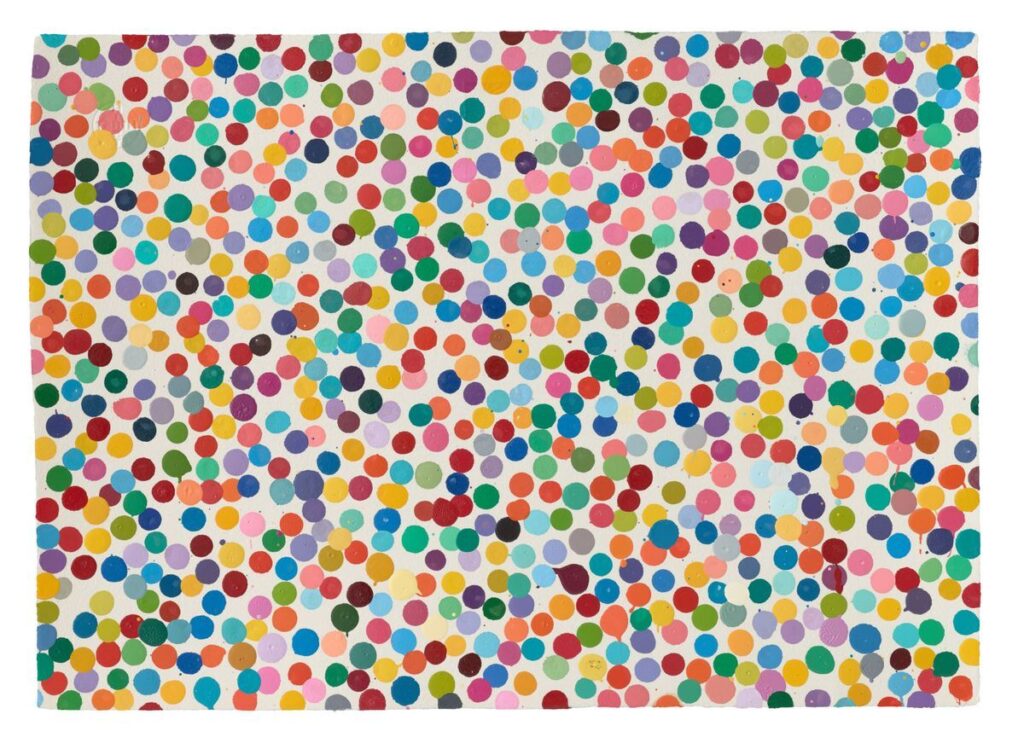 How to have a successful Phygital plan?
With various projects including phygital experiences for their communities, how can projects measure success to ensure that phygital fits into the brand's long-term strategy rather than being a one-time marketing tactic? Here are a few considerations:
An innovative physical-to-digital bridge — It's not enough to simply allow holders to claim merchandise physically by holding the NFT. People are expecting more, especially with the use of blockchain in NFTs, and projects are being pushed to think of ways to differentiate themselves. Azuki is a great example of how the PBT concept was applied to the idea of easily passing on ownership without the need for someone to verify the physical item.
Physical to resonate with the brand — Projects must also consider whether the physical item will resonate with the brand and its vision. RTFKT does it well because they were acquired by Nike, which is known for its merchandise such as shoes, shirts, and caps, thereby reassuring their customers that they can deliver on that end.
Physical will be included in the long-term plan — Because phygital is the buzzword in the NFT space, using it as a marketing tactic works extremely well. However, for a project to truly embrace the concept, it must be part of the roadmap so that holders can derive consistent utility from holding the physical despite having the digital aspect.
It is encouraging that projects are gradually moving away from traditional product launches and embracing the phygital concept. More web2 users will migrate to web3 if they can recognize the value and tangible benefits of NFT ownership. How can projects continue to bridge the gap between web2 and web3 by incorporating phygital into their business models? Only time will tell.