Pick an NFTeam and Moon Together!
It's always tough to pick the right projects to put your hard-earned Eth into, we all can agree about this. When you see one project hit it big and you don't have a bag, you feel regret, you wonder how you possibly missed out. This is normal in the NFT space, and an emotion we've had to come to expect. One way I've grown and come to expect this is by determining which projects teams are well equipped with roadmaps are achievable.
This doesn't mean I always make the smart decision, I've FOMO'd into Fatales at the top after sleeping through Artchick pumping and then selling out overnight. My first buy was Slacker Duck Pond and I minted Lucky Manekis, we all make mistakes, and the goal is to learn from it. One thing I've consistently seen in the space is that teams that can deliver, will deliver, it just might take time before you hit that inevitable rise.
Pixel Vault
The Punks Comic drop was before my NFT journey began. I've obviously seen how this story has played out and how Pixel Vault has evolved since then, but one story I see time and time again is that Punks Comics mint was not super successful. Pixel Vault is building something much larger than any individual NFT, they push the boundaries of the space with burn mechanics, game theory and staking coming soon for Meta Heroes.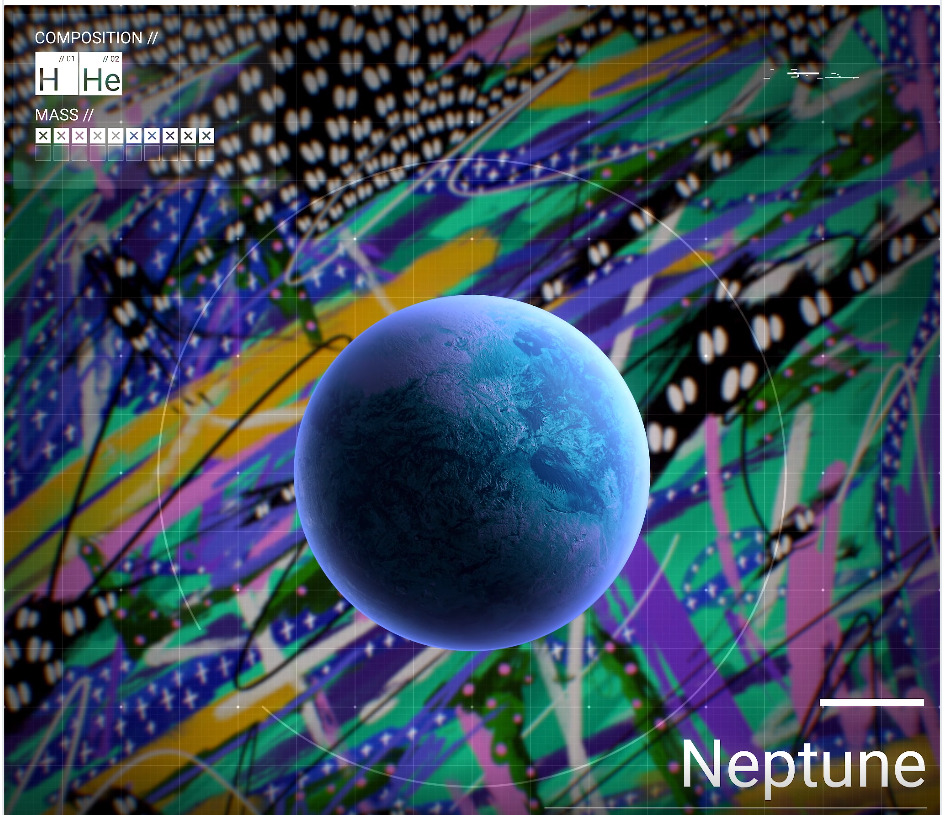 That's why with their most recent drop of the Planetary DAO, I had to grab a couple. I picked up 2x Neptunes at mint and have been very intrigued by what is coming out of Pixel Vault. They're giving away Jupiter mints to every minter of other planets, this is adding significant game theory to the already confusing project. Is the plan to mint planets, or buy them discounted and stack them that way?
I'm happy with my 2x Neptunes and will pick up 2x free Jupiters, but I'd be super tempted to stack the cheaper planets on the secondary market right now…That being said, in Pixel Vault we trust, there will likely be some short-term fluctuations, but in the long run this is a team to get behind.
Jenkins
I still don't know how people sleep on this project but will FOMO into every single generative project that comes out. I've trimmed my bags down on Jenkins down from 17 tickets to 9 and 2 keys to 1, but it's still one of my largest holdings by quantity standards. Jenkins is a project that is creating a brand and writing a book in the process. The team has signed with a major agency CAA and increased their communication over recent weeks.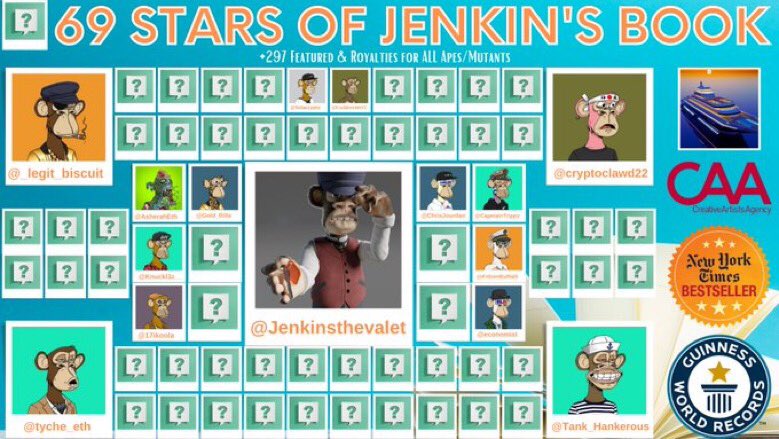 The Jenkins project sat around with a .01-.02 floor for an extended period of time, a few people (myself included) accumulated assets with the expectation of news eventually coming out. They are doing something special and building something special takes time. Time is such a hot commodity in the NFT space that most buyers won't wait more than a few days for a pump and flip. This project wasn't built for that kind of holding and after a massive leg up from .02->.2 on tickets now, more news coming in the near future including an author announcement and beginning of the Writer's Room engagement could see this project continue to rock.
We're still definitely a ways out from the first full length book, but just think about the possibilities as we continue to ramp up.
BYOPills
This project was pretty cool when it first came out, had some cool teasers and the right community surrounding it. The roadmap for a project focused on the metaverse though, this takes time and again we saw a project with a floor dwindle down to .01-.03. Their BYOKEY came out and led to a lot of questions around companions for projects with low floors…and then the teasers started up again. BYOPill and the combined BYOKEY saw a quick turnaround.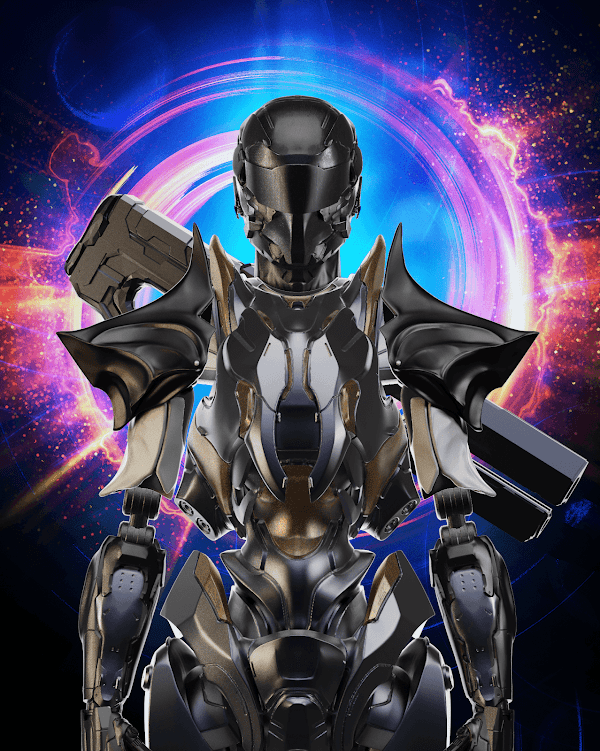 BYOPills is building additions to the metaverse, these pills will add value to those who are holders by adding "effects" to the experience. The apostles are minted by combining a BYOPill and BYOKEY to get a new metaverse avatar. These are minted on chain for free + gas to holders of both and will add game theory to the go forward of the BYOPills project, and thus has led to a price increase rewarding those who trusted them over the long run. When you have a guy like Danny Ukes on your side, it should be easier to see the upside potential. (Side Note: Danny recently joined the RSOP team, and I can't wait for him to start executing)
House of Kibaa (HOK)
This is a similar proposition to my thoughts on Pixel Vault. I completely missed out on the genesis memberships, they also had a slow sellout and inevitably ended the mint early. Members of HOK LOVE what the membership does for them. When you talk to those who got in early, all you'll hear about is how HOK is one of the best teams out there. It used to be a very small exclusive membership, until they dropped GenX. GenX is their avatar project, but HOK isn't like most other projects with a future of a metaverse somewhere. They're BUILDING the metaverse and have already partnered with some major players like Gutter Cat Gang.
GenX is a long-term play, it's an investment in the team and what they can do in the future. Projects which require time to move forward are not for the flippers or people who aren't comfortable parking some eth in one place for a while.
Conclusion
The goal of this article was to show everybody there is value to be found in long term roadmaps, with teams that can execute. If you are like me and aren't good at crushing whitelists, winning gas wars and don't like random gambling on mint lotteries, look at the team and their ability to execute. Find some good medium-term value and dive in, join the community, and follow their growth!
Check out my other articles here.
Disclaimer: This article is not financial advice, I hold Neptune planets from Pixel Vault, Writer's Room NFTs and a handful of HOK GenX's. The NFT and Cryptocurrency markets are very volatile. Please don't invest what you can't afford to lose. Always do your own research before investing.