The rapidly evolving world of web3 gaming is witnessing a revolution with Proof of Play's flagship project, Pirate Nation, making waves by introducing groundbreaking mirroring technology that allows for seamless NFT trading on Layer 1 and frictionless gameplay on Layer 2. 
With a visionary approach to on-chain gaming and a diverse, experienced team of founders, entrepreneurs, and developers, Pirate Nation is redefining the gaming experience and pushing the boundaries of what's possible in the industry. This exploration of the exciting world of Pirate Nation, its innovative technology, and the talented team behind it all showcases how Mirroring technology is transforming the web3 gaming landscape and bringing it closer to widespread adoption and success.
Background
Pirate Nation
Pirate Nation, the first project by Proof of Play, is an on-chain gaming experience that allows players to explore a world of adventure as pirates. The game was designed with a vision to run across multiple chains, reducing the technical trade-offs associated with each chain. Introducing mirroring technology has allowed Pirate Nation players to enjoy the best of both worlds, a feat deemed impossible just a short while ago. Intending to minimize technical trade-offs associated with different chains, the mirroring technology replaces traditional bridging methods and paves the way for better on-chain gaming experiences.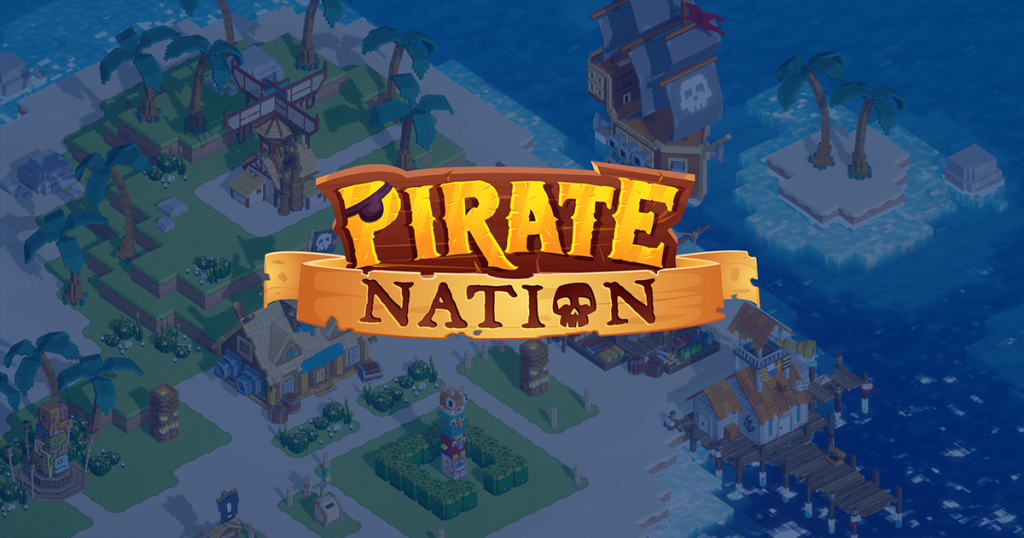 Currently in its beta stage, Pirate Nation is committed to transparency, informing players about the development team's progress, changes, and long-term vision. Players must obtain at least one pirate to join the fray, which can be purchased on NFT Marketplaces like OpenSea, Trove, or Blur.
Pirate Nation allows players to assign one pirate as their captain, who gains unique benefits. As pirates venture on quests, they earn experience points (XP) and can level up using Pirate Gold. Higher-level pirates are allowed more energy and access to more rewarding quests.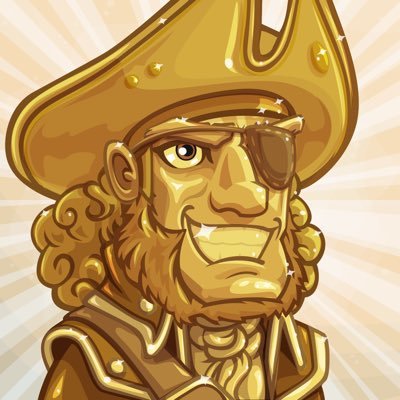 Pirates are further characterized by their elemental affinities, which can provide advantages or disadvantages in combat. The game's questing system starts with basic quests, where individual pirates can earn XP, Pirate Gold, and items as rewards. As players progress, they'll encounter more advanced quests that yield rare items, Ship Plans, and even Jugs of Rum.
Strategic players can also take advantage of cooldown quests, which offer high-tier rewards but can only be completed once every few hours or even once a day. These quests can provide:
A boost of XP
Coveted items like Maps and Ship Plans.
A treasure trove of Pirate Gold.
The Team
The team behind Proof of Play and Pirate Nation brings together a diverse and rapidly growing group of founders, entrepreneurs, and crypto-native tinkerers. With backgrounds from leading development on major titles at Epic Games, Blizzard, Riot Games, Zynga, and Disney, as well as experience at leading web2 companies like Google, Square, Apple, and Facebook, the team has a wealth of knowledge and a proven track record of building successful projects.
The game's innovative approach to player ownership and community-driven culture is the brainchild of Amitt Mahajan, the CEO and Chief Pirate at Proof of Play. Mahajan has a storied history in the gaming world, having co-created FarmVille, founded and sold multiple successful startups, and held engineering roles at Epic Games.
Technology
Game Wallet
A key component in Pirate Nation's user-friendly experience, the game wallet, is authorized by players only once using their primary wallet. Afterward, the secondary wallet takes care of in-game actions such as questing and crafting without any fees, pop-ups, or transactions to sign.
By combining the Game Wallet with meta transactions (EIP-2771), Pirate Nation has saved its players nearly 1 million transactions and approximately $150,000 in gas costs. This innovative approach allows players to enjoy the game without having to own or be aware of any tokens or switch networks, creating a seamless gameplay experience.
Mirroring
Mirroring overcomes the limitations of traditional bridging methods and offers numerous advantages, and offers several distinct advantages over conventional bridging models. The most notable benefits include the following:
Continuous NFT tradeability without locking.
A simplified shopping experience on a single chain.
Reduced friction for players as they no longer need to move tokens between networks.
The mirroring system's three-step process synchronizes asset ownership across L1 and L2:
Transfer the token to a temporary address on L2, which restricts the usage of the token during the transfer process. This step allows players to have an estimated time of arrival for their assets in the game.
Move the token to the new owner's address once the block is confirmed.
Verify that the transaction has been finalized.
Mirroring's interoperability enables it to work with any existing NFT, provided it adheres to the ERC721Spec, allowing seamless integration between games. This feature and L1 contract optimization for gas efficiency offer a more cost-effective gaming experience. Moreover, mirroring technology unlocks the potential for multi-chain experiences, providing an added portability layer–the game can easily continue on another chain if a Layer 2 network experiences issues or downtime.
One of the challenges that the mirroring system has to overcome is the potential impact of changes in the digital assets during gameplay actions. To address this issue, the game design of Pirate Nation incorporates two-step cooldowns for tokens with potential adverse impacts, allowing buyers to make informed decisions when purchasing assets.
Mirroring technology transforms the web3 gaming landscape, providing a seamless experience for trading NFTs on L1 and frictionless gameplay on L2. By improving interoperability, reducing friction, and enhancing asset ownership, mirroring technology proves itself as a game-changer in the on-chain gaming industry, propelling it toward widespread adoption and success.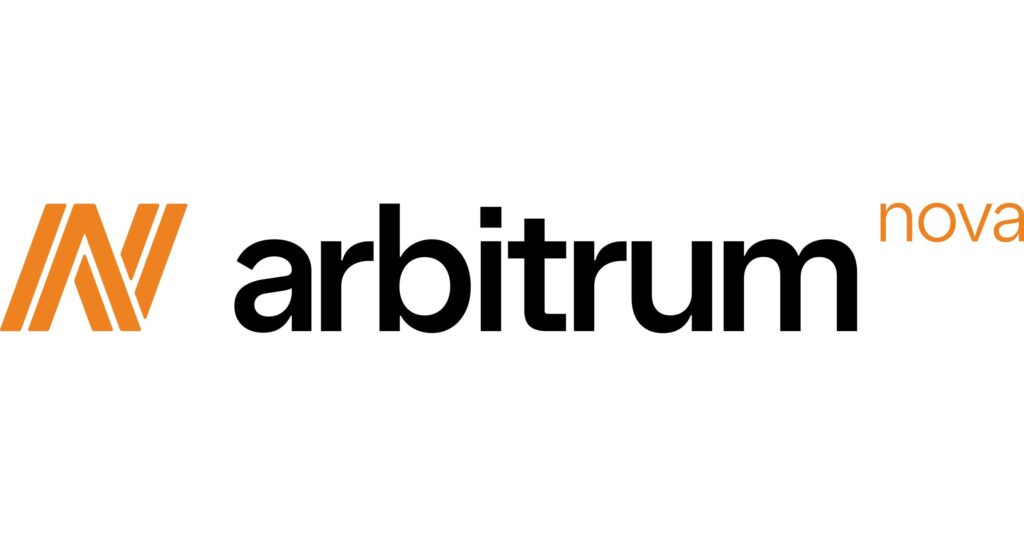 Along with integrating mirroring, Pirate Nation has transitioned its gameplay from Polygon to Arbitrum Nova. Nova is designed with gaming in mind, along with general blockchain uses, and allows for high transaction volumes while maintaining low costs and fast block times.
Proof of Pirates
With Pirate Nation's successful migration and launch of mirroring and its transition to Arbitrum Nova, Proof of Play's accomplishment signals a massive leap toward mainstream adoption and readiness for web3 gaming. By enabling a more efficient and user-friendly gaming experience, mirroring sets the stage for further growth and expansion in the on-chain gaming world.
The introduction of Mirroring technology transforms the web3 gaming landscape, offering players a seamless experience of trading NFTs on Layer 1 and enjoying frictionless gameplay on Layer 2. With improved interoperability, reduced friction, and enhanced asset ownership, Mirroring technology establishes itself as a game-changer for the on-chain gaming industry, driving it closer to widespread acceptance and success.