We all tend to hold onto mementos from the past, like ticket stubs, playbills, yearbooks, and postcards. However, as web3 inches closer to the mainstream, it's time to let go of that bulky box of physical items that you're guaranteed to misplace next time you move. Instead, embrace the future of attendance proof with POAPs – the perfect digital alternative.
What is a "POAP"?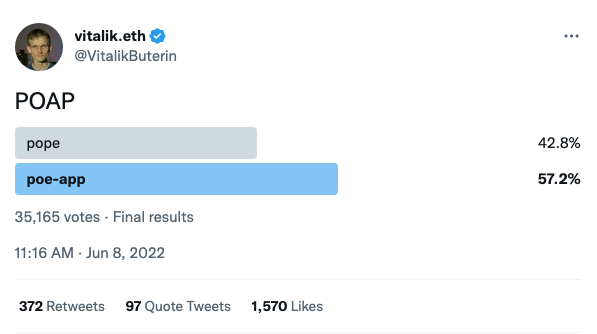 POAP, pronounced poh-app, not "pope" as confirmed by Vitalik, stands for "Proof of Attendance Protocol". It is a unique type of Non-Fungible Token (NFT) that serves as unique and verifiable proof that you were present at a specific event, whether it be in-person or virtual.
These NFTs were first introduced at ETHDenver in 2019 and have since gained popularity as a way for event organizers to manage subscriptions and for attendees to collect digital memorabilia. The protocol quietly raised $10 million in funding at the beginning of last year and may be the next big thing in the NFT space.
So, it's just another NFT?
Yes and No. For starters, they are created using the ERC-721 standard but must comply with a few specific rules.
They must be minted on the Ethereum mainnet
Must have metadata related to a specific date and time
Must have an image associated with them.
This ensures that the POAPs are directly linked to a specific event and can't be replicated or forged. POAPs operate on the Ethereum side-chain, Gnosis Chain (previously known as xDai) to help lower the cost of transaction fees.
This allows POAPs to typically be distributed for free and displayed on the official app. However, collectors can still convert their POAPs back to the Ethereum Mainnet if they are willing to pay the required gas fees.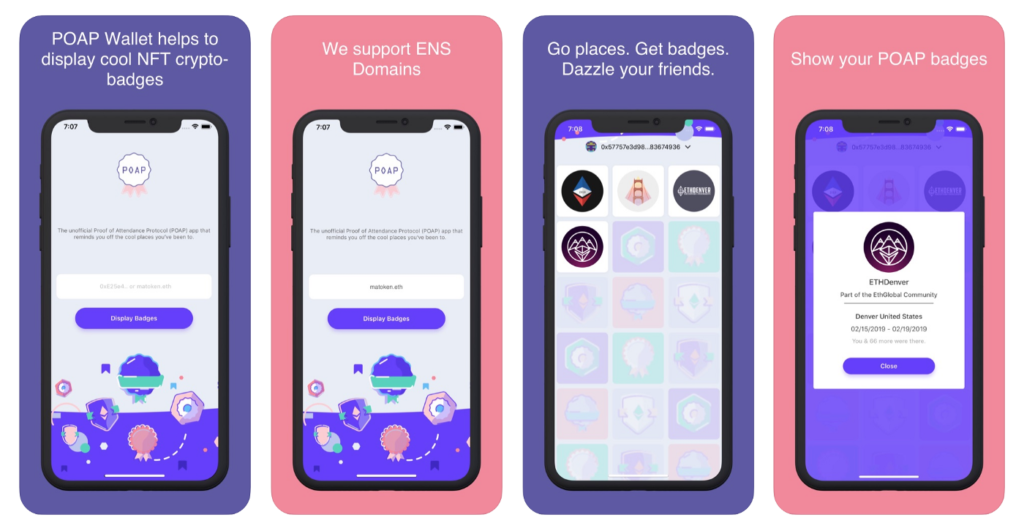 What are POAPs used for?
For one, they serve as a way to record and remember life experiences. They're a digital version of physical memorabilia that you can look back on and cherish. Additionally, many communities have found ways to incentivize collecting and holding POAPs. This includes possible POAPs for Twitter Space participants, NFT drop participants, Discord members, and more.
Is my POAP valuable?
Theoretically, POAPs are not meant to be bought and sold like other NFTs. They are issued freely as a token of the collector's experience rather than as an investment opportunity. With that being said, a quick browse on Opensea shows that the POAP resellers market has brought in almost 750 ETH in volume since 2019.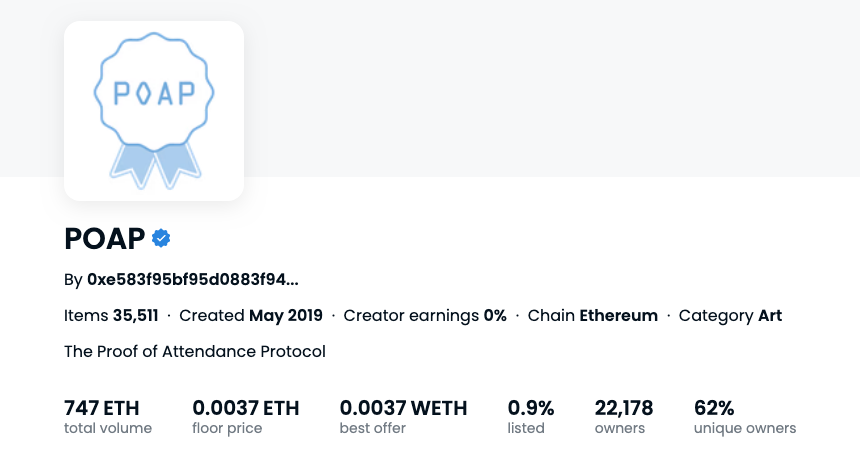 POAPs have been continuously gaining traction in the crypto community, and some people are acquiring them on secondary markets as they might be useful down the line. SushiSwap, for instance, distributes POAPs to reward members who attend weekly community meetings or participate in governance proposals voting.
These POAP holders benefit from several perks, including the ability to draw faster on community artworks, which are then distributed to participants as fractionalized NFTs. The Bankless DAO is another example of POAP perks. The community distributed their crypto tokens through an airdrop to wallet addresses that had claimed their POAPs in the past.
The more POAPs someone had claimed, the more tokens they received. So a POAP can be commemorative, show loyalty to a project, and may even land you some cool swag or crypto tokens.
Getting Started with POAPs
Creating a POAP drop is relatively easy thanks to poap.xyz. The first step, of course, is to mint the POAP. This happens on the POAP Events page. Simply click the "Create new POAP" icon and fill out the form with the necessary information. This will include, the name of the event, date, and uploading the image you want to turn into a badge.
After filling in all the required details and navigating through prompts, check your email for your POAP edit and claim codes. Your edit code is necessary if you have to make any changes to your event info or badges. There is a 24-hour wait for pre-event approval to go live on the POAP platform. Once approved, send out your claim codes to all your intended recipients of the POAPs. If you need more codes, you can get them through the event editing page.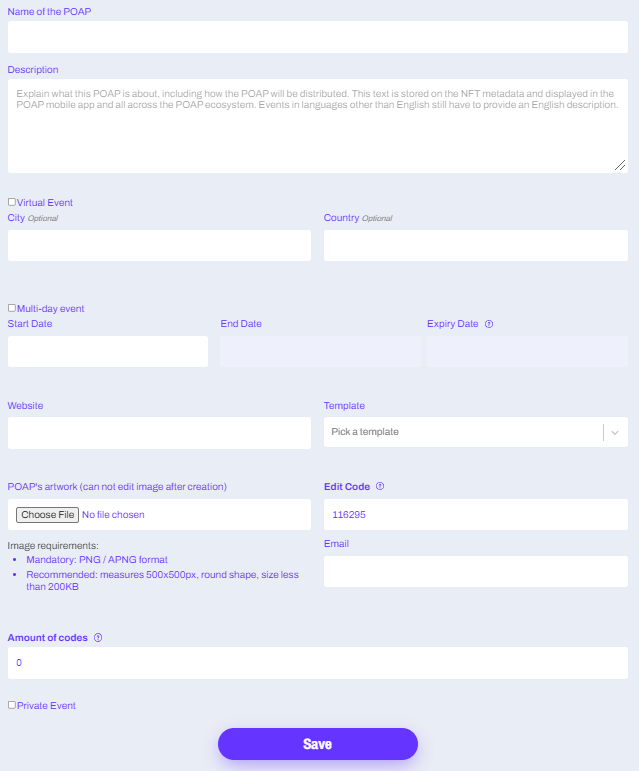 How to claim or view your POAP
To claim a POAP, you'll first need to official POAP app, available on the Apple App Store and Google Play Store. Once you've downloaded your app, tap on the "Mint " button to view the available minting options. POAPs can be claimed in one of three ways: by entering a secret word, by scanning a QR code, or by entering the last six characters of a mint link.
Select one of these three methods and presto! You can now prove to everyone that you were in attendance at that exclusive dGen Network NFT NYC party. But caution, your POAP will only live on the POAP app until you transfer it back over to the Ethereum Mainnet, so as with all NFTs, make sure you leave a little ETH in the gas tank just in case.