In the mid-1990s, POG was one of the most popular games in the world, selling over 10 billion POG over four years. After minting on Solana this past year, POG Digital is coming to Ethereum and will mint on April 6th!
Project Background
POG Digital sold out its Founding POG mint on Solana in 50 minutes and has traded over $SOL 9,500 in volume. By holding and staking a Founding POG, owners of Founder Poggers can earn POGGER Coin ($POGR), an ecosystem token used to access POG's arcade games and redeem for gameplay rewards, with the future ability to purchase POGs via $POGR.
In addition to its core POG Digital collection, POG has released a Pogman PFP collection and two collaborative collections with the Okay Bears NFT Project–player's and collector's editions.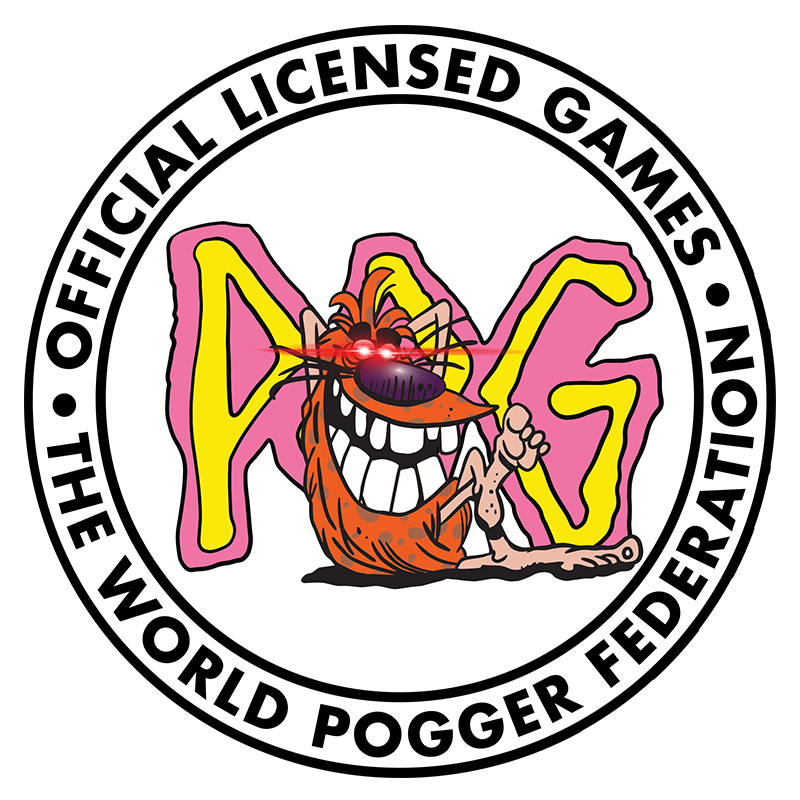 The team behind POG boasts blockchain and gaming industry veterans from companies like Unity, Dapper Labs, Solana Labs, and Wax. Kyler Frisbee, Co-Founder of POG Digital, was inspired to revitalize POG after being an avid player and collector in his youth. Now leading the brand, Frisbee hopes to invoke millennials' nostalgia and attract new fans digitally, capturing the attention of Visualize Values Founder and Checks VV & Opepen Edition creator Jack Butcher.
Butcher, a fellow youth POG collector and fan, will be included as a featured artist on select POG collectibles in the upcoming POG mint.
What is POG Digital, and How Can I Play?
POG digital is an official subsidiary of the POG brand with exclusive rights to use the POG IP digitally. A viral game in the '90s, POG sold 10 billion collectibles partnering with brands like Barbie, Pokemon, NHL, and Coca-Cola to create "the game you collect."
Now in digital form, POG hopes to capture the millennial generation's nostalgia and attract a new audience of digital consumers. Much like the physical card game, Pogman Battle pits players head-to-head to use a slamming disc to flip a stack of disc-shaped POG caps. Whichever player flips more of the POGs in the stack wins. For more details on how to play POG, check the rules here.
Currently, POG has two off-chain games: Pogman Battle Stack & Slam and GachaPog. Playable on Fractal, Pogman Battle had 1000 players in its first tournament. Lasting five days, over 250k games were played during the opening tournament.

Now, Pogman Battle is free to play with a Fractal account.
POG's first arcade game, GachaPog, serves as a crypto "claw machine" of sorts, with its players guaranteed to win a prize. If unsatisfied with the awarded prize, $POGR can be used to reroll for additional attempts.
Mint Details
Now expanding to the Ethereum blockchain, more collectors can start growing their POG collection, and developers will soon be able to build games native to Ethereum using POGs. Mint will begin on April 6th, with a supply of 3800 available to mint at a price of .049ETH. Additionally, holders of a complete set of Founding POG collectibles on Solana qualify for a free mint of the Ethereum-based collection.
What to Expect from POG Digital?
Slated to launch in late March or early April, POG will be expanding Pogman Battle, creating an on-chain variant of Pogman Battle to ensure.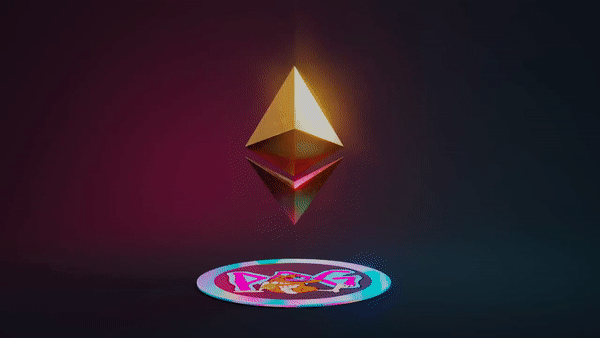 By expanding its NFT collection to Ethereum, POG hopes to strengthen its community by availing its collectible and gaming offerings to a broader user base. POG will unveil arcade games akin to Angry Birds or air hockey as part of its expansion to ETH. POG hopes to leverage ZK technology to securely bridge gameplay assets between in-game burnable and back to stable. As part of expanding to Ethereum, POG will build a software development kit (SDK) to allow developers to create games using POG on Unity. These plans showcase POG's commitment to leveraging blockchain technology for unique opportunities in the digital world.
In addition to its pursuits in blockchain gaming, POG hopes to re-launch the previous physical POG brand and create both a physical and digital experience for POG collectors and players to enjoy.