After almost a year-long slump, the NFT market is showing signs of a healthy recovery. Investors are yet again willing to spend millions of dollars to buy digital artwork in the hope of getting rich quickly or to secure future grails early.
There is no denying that NFTs have been causing a stir in the digital world, and the most recent development is the resurgence of Polygon NFTs.
Polygon is a competitive alternative to Ethereum, allowing more efficient and cost-free NFT deployment.
What Is Polygon?
In essence, Polygon is a Layer 2 side-chain solution built on the Ethereum network that allows programmers to create user-friendly and scalable dApps while retaining Ethereum's top-notch security.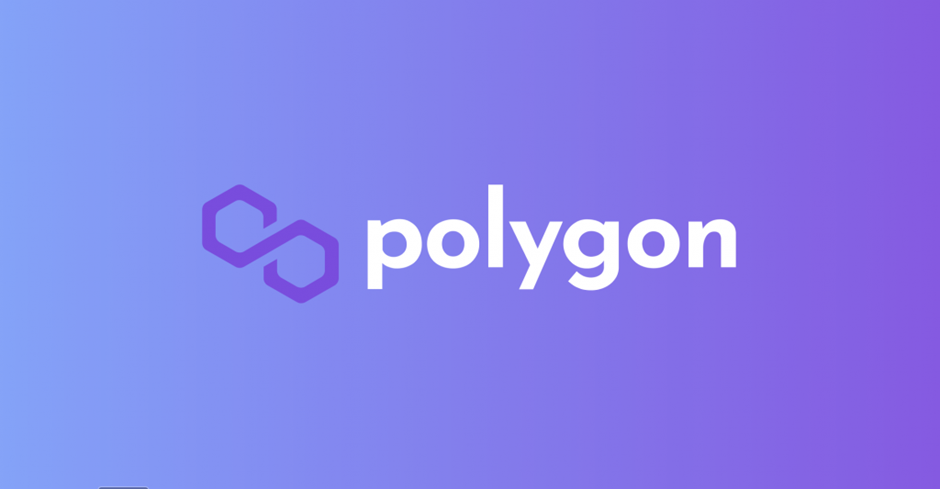 With Ethereum, the transactions might slow down, and the minting fees can increase when the network is saturated, causing scaling a problem at the primary layer. This problem is what led to the creation of Polygon.
With over 1.8 billion transactions conducted, 135 million unique user addresses, and $4 billion in assets secured, Polygon has had global acceptance.
The network has hundreds of NFT projects among its more than 37k dApps. Polygon Studios, which leads metaverse, gaming, and NFT initiatives on the Polygon protocol, has partnered with large-scale NFT projects.
For instance, players have downloaded the free-to-play smartphone game Benji Bananas more than 50 million times. The game features Benji, the monkey, which jumps across the jungle gathering bananas to obtain upgrades and unique power-ups.
The Rise of Polygon NFTs
According to public blockchain statistics gathered through a Dune dashboard, more individual NFTs were sold on Polygon than Ethereum via the top overall marketplace OpenSea for the second straight month.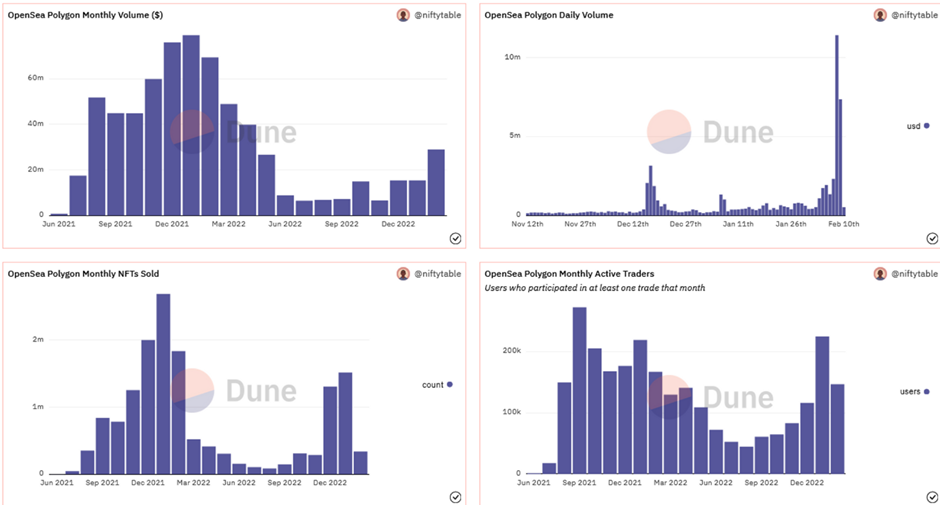 Over 1.5 million NFTs were sold on the Ethereum side-chain Polygon on OpenSea in January, compared to just over 1.1 million sales on the Ethereum mainnet. It repeats the pattern from December when 1.3 million NFTs on OpenSea were sold on Polygon vs. slightly under 1 million Ethereum NFTs.
Notably, this isn't the first time the cumulative monthly sales of Polygon NFT had before surpassed those of Ethereum. Dune showed a similar uptick in sales in late 2021 and early 2022, but then Polygon sales steeply declined until the current resurgence.
Despite its sometimes high gas costs, Ethereum has long been regarded as the top blockchain for NFTs and hosts most high-value projects.
However, as Polygon continues to strike significant sponsorship partnerships with household companies like Meta, Starbucks, and Reddit, and as more gaming projects tap the scaling network, more assets are being traded in the chain.
OpenSea reveals that the controversial Donald Trump digital trading cards were the most popular Polygon NFT collection in January. These cards generated nearly 5,500 sales across all Polygon marketplaces, totalling 1,743 ETH (almost $2.8 million) in trading volume.
Is Ethereum losing its grip?
As it stands, Ethereum continues to dominate most other metrics. For instance, Polygon had close to 225K active NFT traders last month, but Ethereum had 319K users. Additionally, at the time, sales of Polygon barely surpassed $15.4 million, while Ethereum trades were over $446 million.
Although Polygon outsold Ethereum in total sales, Ethereum still sees far more value moved overall. The typical Polygon NFT trader exchanged 7 NFTs, twice as much, yet only spent $69.
Most Polygon NFT sales are for inexpensive assets utilized in Web 3 games or metaverse worlds. In some cases, such as with Sunflower Land and Planet IX, the NFT assets sell for mere cents worth of ETH, drastically lowering the average price for Polygon-based NFTs throughout that period.
The most expensive and sought-after NFTs (like the Bored Ape Yacht Club) are still active on Ethereum, generating a substantially higher trade volume than Polygon.
However, the side-chain is gaining popularity as a place for gaming NFTs and inexpensive collectibles, which might encourage wider NFT adoption by reaching a bigger market.
Given that the data only covers one marketplace, OpenSea, and only for the last two months, it seems cherry-picked, but that particular sword cuts both ways.
Even if OpenSea has several formidable competitors, OpenSea has served as a center for Ethereum NFTs; thus, it's unexpected that the chain that helped the platform succeed might now be eclipsed, even in terms of the number of NFTs traded monthly.
Why did Polygon NFTs boom?
This boom results from various elements, including growing institutional interest, new alliances, and bullish sentiment in the crypto space.
Besides that, the downturn of Solana may have strongly influenced the recent success of Polygon in the NFT market.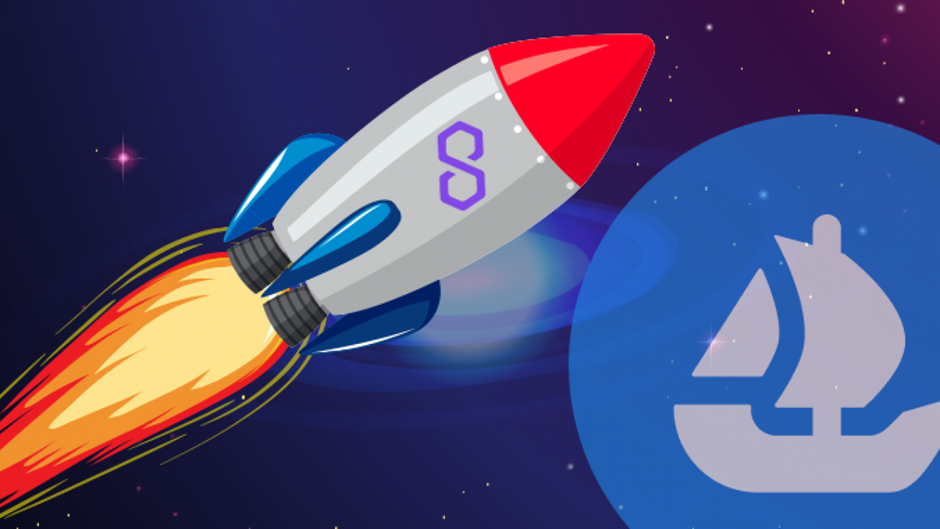 Solana was previously a significant player in NFTs, coming in second only to Ethereum. However, its decline after the FTX meltdown has significantly hampered its performance.
In addition, several controversies have caused Solana to lose momentum against Polygon. For instance, Solana's NFT marketplace, Magic Eden, sold fake digital art at the beginning of 2023, harming the NFT marketplace's image. Despite the project's promise to make amends to impacted buyers, the damage has already been done.
Additionally, the NFT project team behind y00ts and DeGods obtained a $3 million investment to move its Solana assets to Polygon, adding more pressure on the SOL blockchain. Frank III, the project's creator, claims that the switch to Polygon was because Polygon is a superior platform for their projects.
Polygon's aggressive strategic alliances and low-fee strategy also aid the network's growth in NFT sales. It offers a more desirable alternative for NFT applications because of its fee structure, which is much less expensive than Ethereum's.
Moreover, institutional investors are increasingly drawn to the Polygon due to these perks. In addition, Polygon's distinctive design enables simpler and quicker creation, exchange, and transfer of NFTs compared to Ethereum. These elements have propelled Polygon NFTs to new highs recently.
Companies that have used Polygon for NFTs
On the social media sphere, Polygon is now driving both Reddit's 'Collectible Avatars' NFT airdrop and Meta's NFT integration in Instagram. In addition to the debut of HTC's metaverse phone, which incorporates Polygon wallets, payment provider Stripe is testing cryptocurrency payments through the Polygon network. Disney has also chosen Polygon to join their march towards web3 with five other blockchains.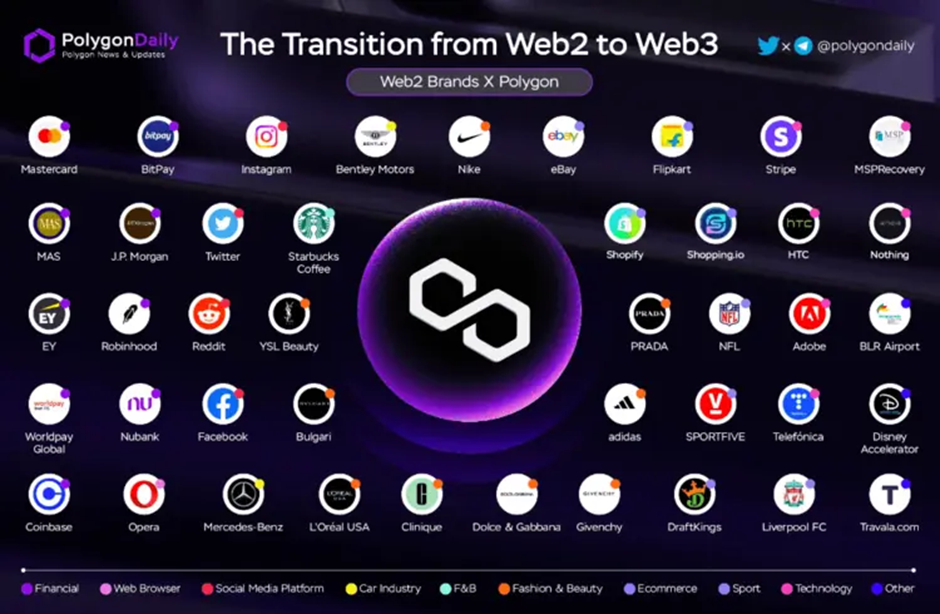 Prada and Adidas Originals are two top companies to debut their NFTs on Polygon in the retail industry. Additionally, Flipverse, a photorealistic and interactive virtual retail mall powered by the Polygon, will soon be made available by Flipkart. Besides, Starbucks has introduced an NFT-based loyalty program, Starbucks Odyssey. Members of the Starbucks Rewards program will soon have access to special events, one-of-a-kind products, and artist collaborations.
Some Polygon-based initiatives have chosen to name themselves "digital collectibles" rather than "NFTs" to distance themselves from the controversy-plagued cryptocurrency industry. The phrase is more approachable to beginners unfamiliar with crypto jargon.
The blockchain's most significant action may have been its participation in Reddit's game-changing "Collectible Avatars" collection, which saw the sale of 40,000 Polygon "digital collectibles" that subtly concealed their non-fungible identities.
Although at a cost, Polygon has also had victories with Web3 native businesses. Y00ts, one of Solana's top NFT initiatives, will soon to be moving to Polygon with the help of a $3 million non-equity grant from Polygon to its parent firm DeLabs.
But, Why Do Brands Prefer Polygon?
Recently, several large corporations chose the Polygon network to launch their NFT initiatives. Why Polygon when Ethereum and so many other networks are on the market?
1. The gas fee in Polygon is cheaper than in Ethereum.
While the Ethereum Merge lowered the energy consumption of the mainnet by 99.998%, the issue of the network's gas fees, which sometimes surpass the base price of the asset itself, was left unresolved.
The highest gas expense incurred by a user across all transactions on Polygon's network is 9.50 MATIC, or $15.86. Regular gas costs for Polygon are inexpensive —less than US$0.01 per transaction. Ethereum, on the other hand, has gas fees that vary depending on network congestion and are frequently in the double digits.
2. Quicker transaction finality than others
The term "transaction finality" refers to the point at which a transaction has stopped being reversible. While Ethereum already has a fantastic transaction finality speed that can process six transactions in one minute, Polygon, a layer-2 created to minimize network congestion, offers an even quicker transaction finality speed of 2.3 seconds per transaction.
3. NFT games
A substantial percentage of game companies looking to join the web3 market embraced Polygon completely and have chosen to grow through the network. Additionally, Polygon already hosts a large number of gaming platforms and titles.
The network serves as a centre of innovation, providing plug-and-play software development kits (SDKs) to game studios like Ubisoft, Electronic Arts, and others so they may include blockchain components into games that don't currently employ any.
Additionally, any Ethereum developer may easily transition to Polygon RPC to begin using Polygon.
As a recent example, Fractal's recent expansion into Polygon Network can provide businesses with the infrastructure they need to develop blockchain-enabled games on Polygon.
4. User and Developer friendly
Due to its resemblance to the resources Ethereum provides, Polygon has established itself as a prime location for NFT development while outperforming Ethereum in all other respects.
Polygon NFTs allow companies to sell the NFTs for low prices, lowering the entry barrier. Moreover, OpenSea, the most popular NFT marketplace, supports Polygon, making it ideal for a large audience, most of whom are NFT novices.
Many prefer Polygon because it has lower rates and is gaining support from users weary of hefty fees.
5. Polygon is highly scalable
When creating an NFT project, blockchain scalability is crucial as you want your NFTs to be available to as many users as possible without encountering problems like network congestion in the future.
Due to its limited throughput of just 15 transactions per second, Ethereum has a high on-chain transaction rate. The Polygon, on the other hand, can process thousands of transactions every second.
Now that we have covered the perks of launching NFTs in Polygon, let's move on to the top NFT marketplaces on the network.
Top NFT Marketplaces in Polygon
1.OpenSea– The biggest NFT marketplace in the world, OpenSea supports various blockchains, including Polygon. On OpenSea, users can create, sell, and purchase NFTs.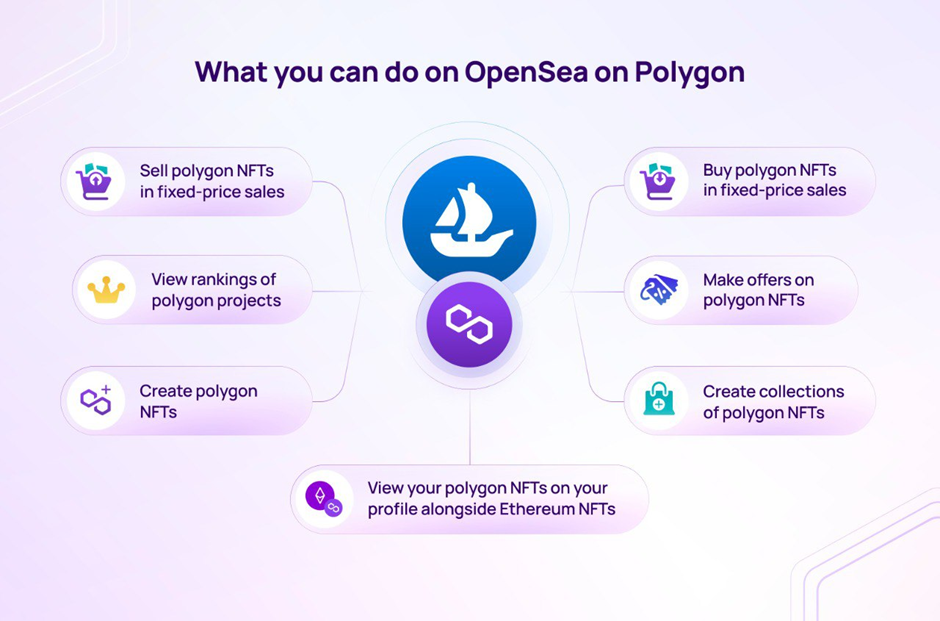 Users can buy a Polygon NFT using ETH for Polygon and several other Ethereum-compatible currencies that OpenSea allows; however, it necessitates using MATIC for the gas fee. You can explore Polygon NFTs using features like the trending chart and polygon filtering.
2. PlayDapp Marketplace – PlayDapp Marketplace is a decentralized open-source NFT market developed exclusively on Polygon that supports a range of collectibles, including video games, artwork, concert tickets, and more. Users seeking low-cost worldwide access to purchase and sell their digital assets can do so here.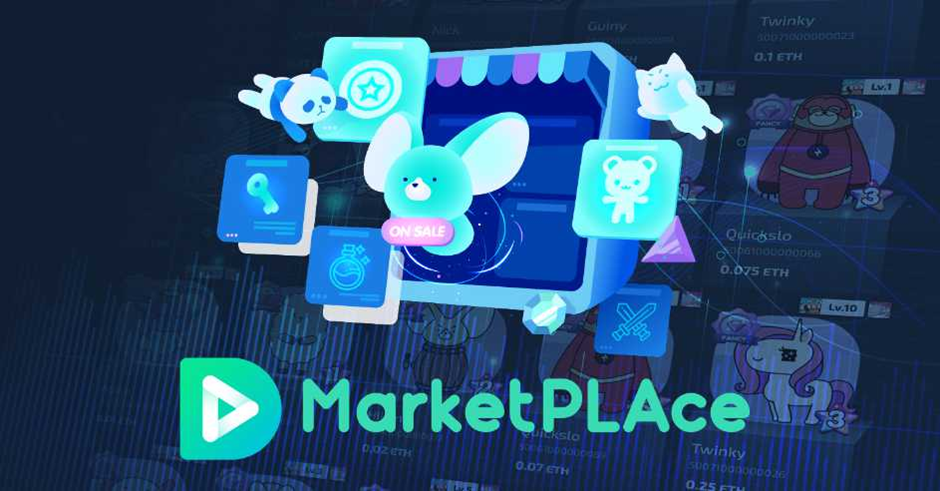 Because of the platform's integration with the MATIC Network, buyers and sellers can complete transactions quickly. Developers can even start their own unique NFT marketplaces using PlayDapp. Additionally, it has an aesthetically pleasing design and an intuitive user interface.
3. NFTrade – One of the leading Polygon-based NFT trading platforms is NFTrade. It provides quick and safe trade for digital treasures, including 3D models, games, and artwork. Users pay minimal transaction costs to acquire, sell, and exchange digital assets. Users of the platform can also work with developers to design their own unique NFTs.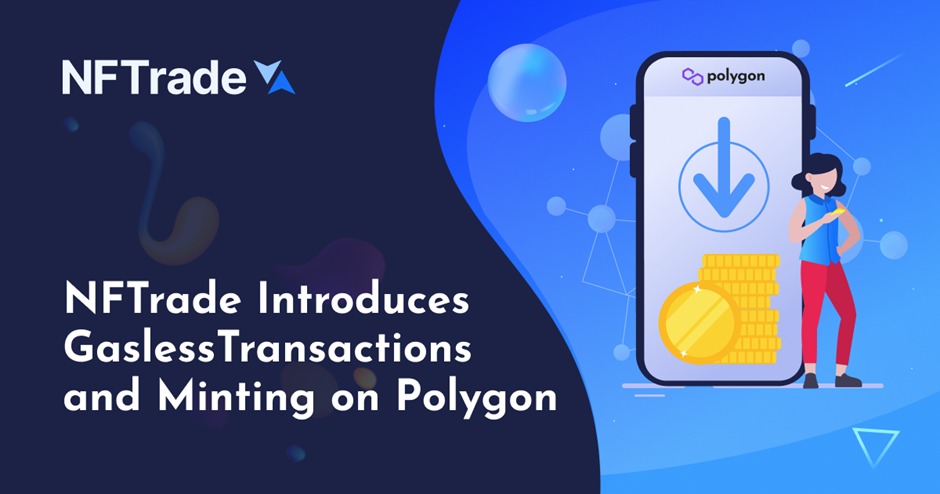 NFTrade has a thriving community where users can interact, exchange ideas, and talk about all aspects of digital collectibles. It provides sophisticated trading features, including portfolio monitoring, price alerts, and more.
4. Aavegotchi – Aavegotchi is a DeFi game and NFT Marketplace created on the Polygon that enables participants to gather, sell, and raise virtual animals known as Aavegotchis. These entities, or "ghouls," are NFTs with various characteristics and skills.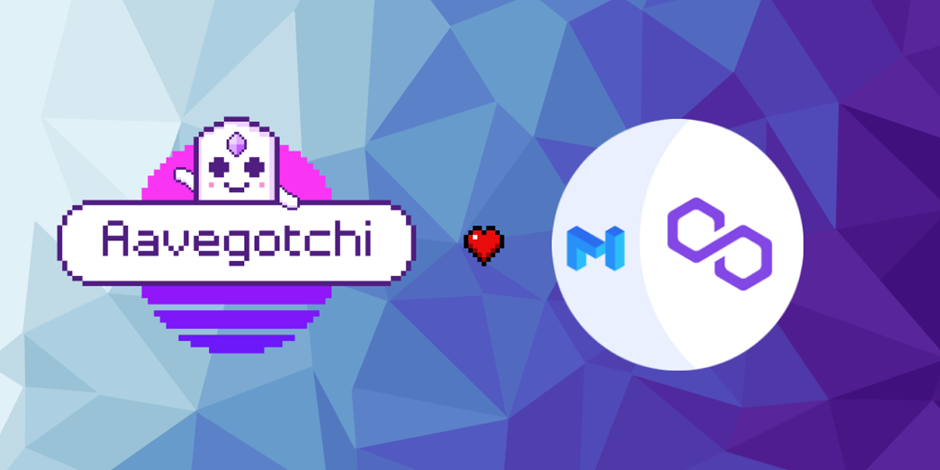 In the game, players can breed Aavegotchis to produce new ones with various traits or purchase, sell, and trade Aavegotchis on the open market. Aavegotchis staked as collateral in the Aave lending protocol, and game participation both generate rewards for players.
5. TofuNFT – TofuNFT is a decentralized NFT marketplace that offers a variety of digital valuables, including 3D models, games, and artwork. It supports Polygon and 20+ other networks.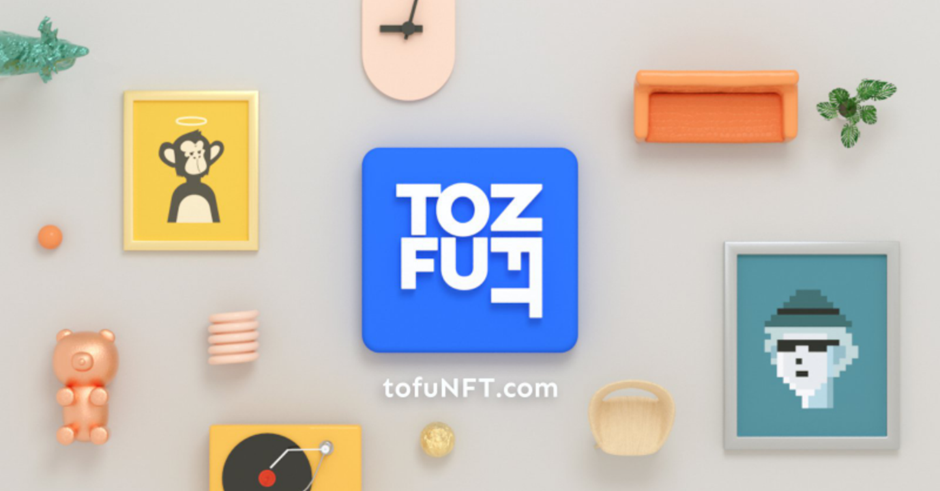 Final Thoughts
With its involvement in almost all the existing blockchain applications, Polygon has grown into a robust ecosystem in Web 3. Polygon was responsible for two of the most influential blockchain integrations into mainstream brands in 2022: Starbucks and Reddit.
When many companies dug down to endure the blizzard, Polygon hired big names, expanded in all directions, and kept forging ahead.
Can this layer-2 solution dethrone Ethereum and foster more Web 2 integrations? If past data is anything to go by, Polygon looks to be only beginning. Without a doubt, Polygon has a bright future, and the network is here to stay.