Riot Racers: What You Need to Know
Riot Racers is a play to earn racing game being built by a dev team with experiences ranging from big brand auto to successful startups in the Crypto space.  Think Need for Speed or Gran Turismo but in the NFT space… and on steroids.  With some of the best graphics in the biz and a shiny new app this is one to keep on your radar.  The next drop is Thursday August 26th and here is everything you need to know to get ready!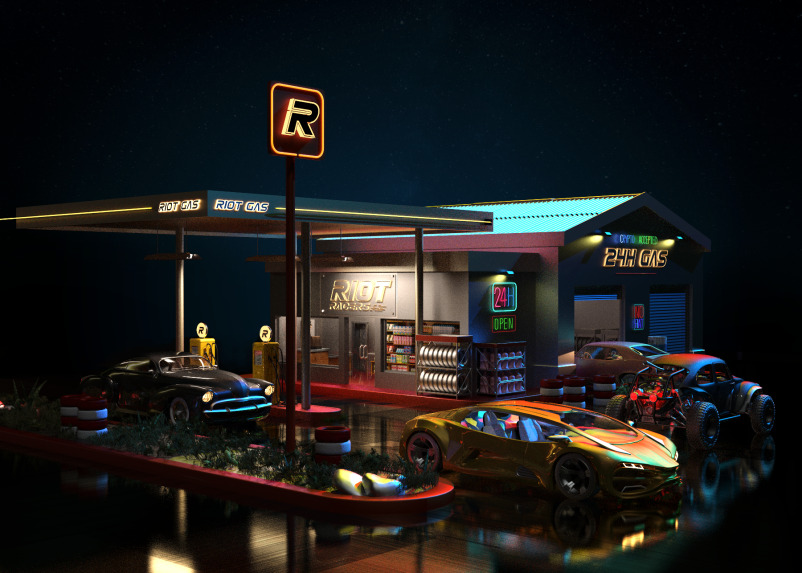 Start Your Engines
Riot Racers consists of 25 different car models with a Genesis total of 3,333.  Look for additional car lines to drop in the future.  Each car ranges in Factory Class from Rookie at the lowest and up to Legendary at the highest.  Each cars Factory Class has a range of XP points associated with it. 
For every race completed a car will earn one XP point.  Your car can change Racing Class by earning enough XP points.  Race enough times and you can move from Rookie Racing Class up to Legendary Racing Class.  Benefits of higher Factory Classes include owning rarer cars, access to better loot boxes, and higher stakes racing.  Rise the ranks in Racing Class through XP points and you can also gain access to higher stakes racing.  
Fasten Your Seatbelts
Let's enter a race… how does this work!?  Unlike Zed Run, Riot Racers is a game of user generated strategy and is more closely aligned with a video game.  At the start of each race users will be presented with a set of racing conditions and will have to pick the best strategy to combat these conditions.  There are over 3,000 racing conditions and more than 1,000 racing strategies. 
Needless to say, it will be difficult for people to 'crack the code' right away.  Consider the strategy portion of the race to account for approximately 55% of the outcome.  The remaining pieces of the puzzle will be based on your cars Rating and other items to be announced.  Every car starts with a Rating of 100 and can increase this number all the way up to 24,000.  This is done by acquiring upgrades for the car (some airdropped, and some purchased) such as new tires, engines, exhaust, NOS, and more.
Pedal to the Medal
Now for the fun part… Land Assets!!  What separates Riot Racers from any other NFT is their Land based Assets which are truly unique and a first in the space.  Along with Genesis cars Riot Racers will be dropping pieces of land such as Gas Stations, Mechanic Shops, Race Track Land, and Billboards.  Each of these pieces of Land play a pivotal role in the game's ecosystem. 
To enter a race a car will need to fill up on gas (this is the equivalent to your racing entry fee), race on a track, and acquire upgrades to perform at a higher level.  Because each of these play such an important role, owners of these pieces of Land will be rewarded with RIOT tokens.  RIOT will be paid out indefinitely and will represent a different amount each year based on gameplay. 
Not only that, but many of these assets can also be named, and they are amongst the rarest in the game.  
Who/What/Where/When?
To date through two drops Riot Racers has released 952 cars and 11 Gas Stations.  During drop three taking place on Thursday 8/26 community members will have a crack at 700 cars, 200 pieces of Race Track Land, 18 Mechanic Shops, and 3 Gas Stations.  This will all be held on Riot Racers' new marketplace using ETH. 
Riot Racers believes in a Fair Entry Strategy and accordingly the cheapest car at a drop will always be about $25 USD.  While OpenSea was leveraged for prior drops the team has worked feverishly to release an impressive app/website which includes a marketplace where all future drops will take place.  
Riot Racers Website: https://riot.fun/
Discord: https://discord.gg/riotracers
Riot Racers App: https://app.riot.fun/
OpenSea: https://opensea.io/collection/riot-racers-cars
Disclaimer: I am affiliated with Riot Racers