Introducing 'Shilly,' the world's first 'Community Produced Recording Artist' born out of the illustrious Bored Ape Yacht Club (BAYC) NFT collection.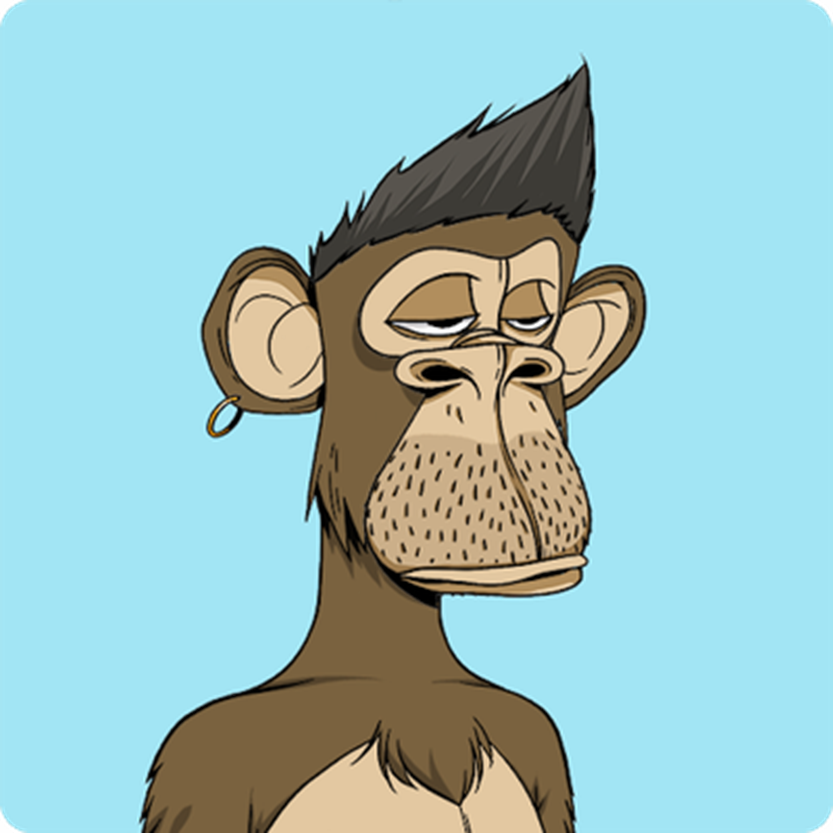 Shilly – or as he's known to the Ethereum blockchain, Bored Ape #6722- was announced by his manager and IRL owner, Shwaz back in October, where per the words of his interview with the 'Bored Ape Gazette,' Shilly is a recording artist that's:
"Gonna become the biggest rockstar in The Otherside. He's been in the studio with Matt Squire and is dropping a video for his debut single "I'm Boring" in November. I'm just his manager and he treats me terribly and makes me get him Truly Lemonades constantly. idk even know why I'm doing this. Markets down. Needed the work".
Shilly's Debut Single: 'I'm Boring'
Ironically Shilly hates NFTs, which becomes apparent in the 3D animated music video of his debut single 'I'm Boring' (through the 'NFTS ARE A SCAM' t-shirt he's seen wearing).
As for the song itself, it's a blink182-esque pop-punk anthem that was produced by Noah Berg and Matt Quire- two musical innovators that have worked with A-list artists such as Ariana Grande and Panic! At the Disco.
The song can be found on all major streaming platforms such as Spotify and Apple Music, with the official music video residing on Shilly's official YouTube channel.
The 'Shilly: The Access Passes' NFT Collection
Earlier this month- and a month on from the release of 'I'm Boring'- Shilly and Manager Shwaz dropped a collection of 3500 'Shilly: The Access Passes' NFTs.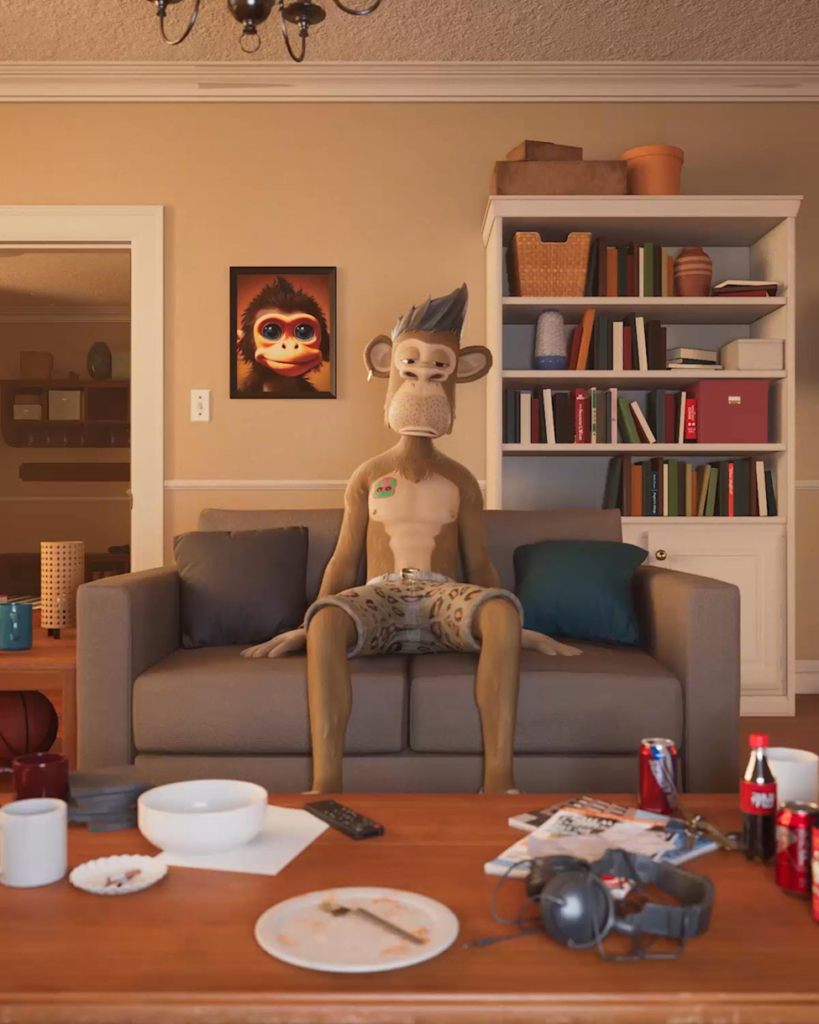 With aid from the hype surrounding 'I'm Boring,' as well as the witty and entertaining storyline in which Manager Shwaz continuously relays to Shilly's fanbase, the collection garnered a heap of interest in the lead up to its launch, which further led to it selling out with ease (for a mint price of 0.05 ETH (approximately $80)).
Per the collection's description on OpenSea, Shilly Access Pass NFTs are:
"The only way into this new kind of web3 music community. One where the earliest supporters are not just fans, but also collaborators who can co-write music with Shilly's band, license their NFTs to be part of Shilly's story and content, and have a say on everything from which songs he drops to what tattoos he rocks to whether he should have a love affair with Courtney Cox. Here the community is the artist and the artist is the community".
Shilly Access Passes comes in two different 'types,' with there being 2450 'GA Passes,' (i.e. General Access Passes) and 1050 BS Passes (i.e. Backstage Passes).
With regards to other Web3 entities involved in the project, the collection is 'powered by VolDAO,' whilst its artwork- which consists of dynamic 3D images of portable music devices- was curated by American 3D artist AlexMarks3D.
Per Shwaz, Shilly decided to drop the NFT Access Passes after firstly releasing 'I'm Boring,' as "he's not about making people pay for shit when they don't know what they're paying for".
That being said, and although the mint was undoubtedly a success, Shwaz said on the day of the mint that Shilly "forgot the mint was today and is just watching re-runs of Diners, Drive-ins, and Dives".
Probably A Label
Perhaps one of the most poignant features of the project is that 'Probably A Label' is listed as one of its collaborative partners- which if you didn't know, is a Web3 music label created by Warner Records and its Web3 arm 'Probably Nothing'.

With a heavy emphasis on adding unprecedented layers of personality, context, and emotion into its artists, Probably A Label sees itself as platform for helping artists 'rewrite stories' using the 'power of digital collectibles'.
Similar to Shilly, the label launched its own collection of 'access pass-esque' NFTs in October 2022, with each of the 555 digital assets selling out in just 7 minutes.
Here, holders of 'PAL' access pass NFTs receive access to IRL and virtual networking events, as well as promotional resources for matters regarding finance, marketing, creative development, PR, and more.
Being self-described as 'the internet's mixtape,' the label possesses two 'sides'- with the 'A side' being an incubator for harnessing the talent of unsigned artists (such as Shilly).
On the 'B side' of things, Probably A Label offers an array of community-driven resources, such as a free-to-use music library for holders and educational content revolving around topics such as IP best practices.
Being part of the mammoth Warner conglomerate, the label- of course- already has ties with major players in the music game- such as Grammy award-winning artists P Diddy and Jason L. Martin (AKA Problem).
With this in mind, Probably A Label not only offers scope for existing stars to NFT-ify their music and surrounding content streams, but also creates completely novel opportunities for underground artists to jump into stardom through being exposed to such star-studded community.