Web3 has had its fair share celebrity evangelists, be it Paris Hilton, Tom Brady, or the esteemed British actor Sir Anthony Hopkins.
However, topping such list can only ever be one man, as after propelling himself across metaverse platforms, NFT collections, and his more-native domain of Music NFTs, legendary Long Beach rapper Snoop Dogg is by far and away Web3's most notorious A-list adopter.
Co-Founder of Shiller
In his most recent endeavour, the hip-hop icon has been revealed as one of the Co-Founders of upcoming Web3-powered live streaming platform 'Shiller'.  Pencilled in to be launched in January 2023, the release date of the platform has since been pushed back to be a TBA date in April.

Once up and running, the goal of Shiller is to combine Web3 technology with real-time live streaming content. To do so, content creators will be able to host 'token-gated' video and/or audio broadcasts (be it pre-recorded live) for their audiences, as well as promote other NFTs and related products from e-commerce websites.
Per information from the project's website, Shiller will also allow content creators to receive payments in crypto and NFTs, which can then be cashed out as fiat, as well as link their Shiller profiles to social media sites such as Instagram, Snapchat, Twitter Facebook, and more.
Through having features that allow brand-building to take place on a single, safe, and secure place, Shiller is designed for not only content creators, but also Web3 projects and digital artists. Of course, audiences are also of paramount importance, meaning their experiences across the platform will also include news updates and discovery tools etc.
With the platform- which has also been Co-Founded by notorious tech entrepreneur Sam Jones- set for launch next launch, applications to 'Become a Shiller' are now open on its website.
Web3's Creator's Economy
The arrival of Shiller comes as part of Web3's ever-empowering 'creator's economy' movement, wherein creators have more autonomy over the content and monetisation of their work.
Of course, blockchain technology is the catalyst behind such movement, as with its integration, ownership and payment methods are streamlined, which therefore eradicates the need for money-grabbing intermediaries.
Snoop Dogg in Web3 Music
Moving on nicely, Snoop's previous Web3 efforts already showcase the powers of the new 'creator's economy' rather proficiently, as last year saw him acquire his former record label 'Death Row Records' in order to turn it into a Web3 entity.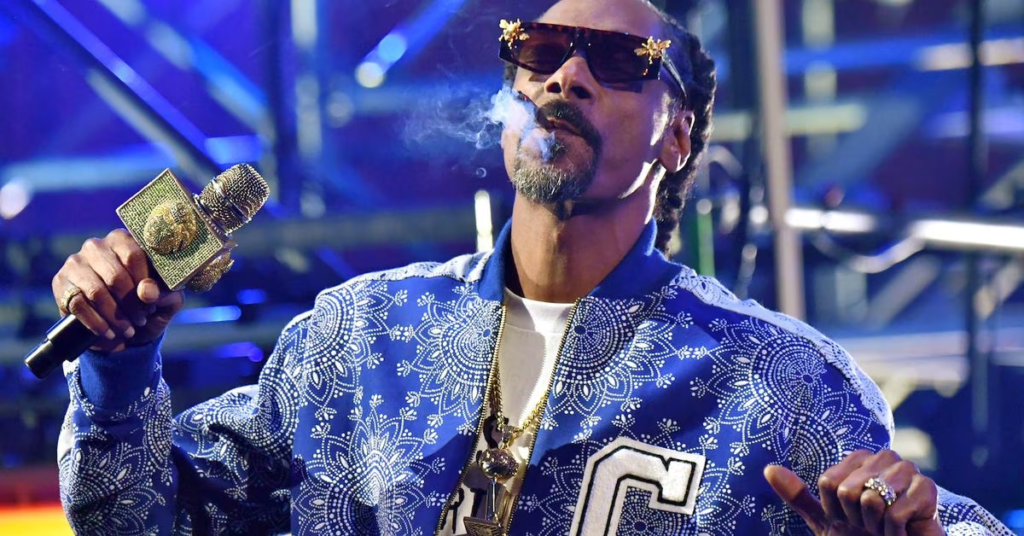 Through his ownership over the legendary label- which formerly produced hits for the likes of Tupac, MC Hammer, Dr. Dre, and more- Snoop is on a mission to restructure music-related revenue and ownership dynamics away from corporate label and towards artists and consumers.
Although not actually released on Death Row Records, Snoop's spring 2022 mixtapes 'Death Row Sessions' Volumes 1 & 2, saw the Web3 artists involved enjoy superior, automatic, and transparent payments through the mixtape being released as 2000 NFTs (wherein each embedded smart contract funnelled Ethereum (ETH) payments to each artist).
Snoop Dogg in the BAYC Community
Another notable example of Snoop leveraging blockchain tech to a grand magnitude comes through his involvement in the Bored Ape Yacht Club (BAYC) NFT community.
Snoop 'aped in' to the Blue-Chip collection back in December 2021 through the purchase of a Bored Ape NFT, as well as its corresponding Mutant Apes NFTs and a Bored Ape Kennel Club NFT.
Through utilising the lucrative IP rights in which Yuga Labs presents to Bored Ape owners, Snoop went on to create a character behind his Bored Ape-  Dr. Bombay. Following this, he launched the world's first NFT dessert parlour called  'Dr. Bombay's Sweet Exploration' (which made an appearance alongside BAYC fast-food restaurant 'Bored & Hungry' at NFT.NYC), and also featured Dr.Bombay as the centrepiece of his collaborative track with Eminem 'From The D 2 The LBC' during a performance at the MTV Video Music Awards (VMAs)- with Em's Bored Ape also taking the spotlight. 

Snoop's list of Dr.Bombay-related endeavours appears to be almost non-exhausted, as the cigar smoking ape is also the face of an online store called the 'Snoopermarket,' amongst other projects.
Snoop Dogg in The Sandbox
Perhaps even larger is Snoop's involvement in industry-leading metaverse platform 'The Sandbox'.
The rappers' inauguration onto the platform came in September 2021 by way of the construction of the 'Snoopverse'- i.e., a virtual neighbourhood which includes a replica of his California mansion.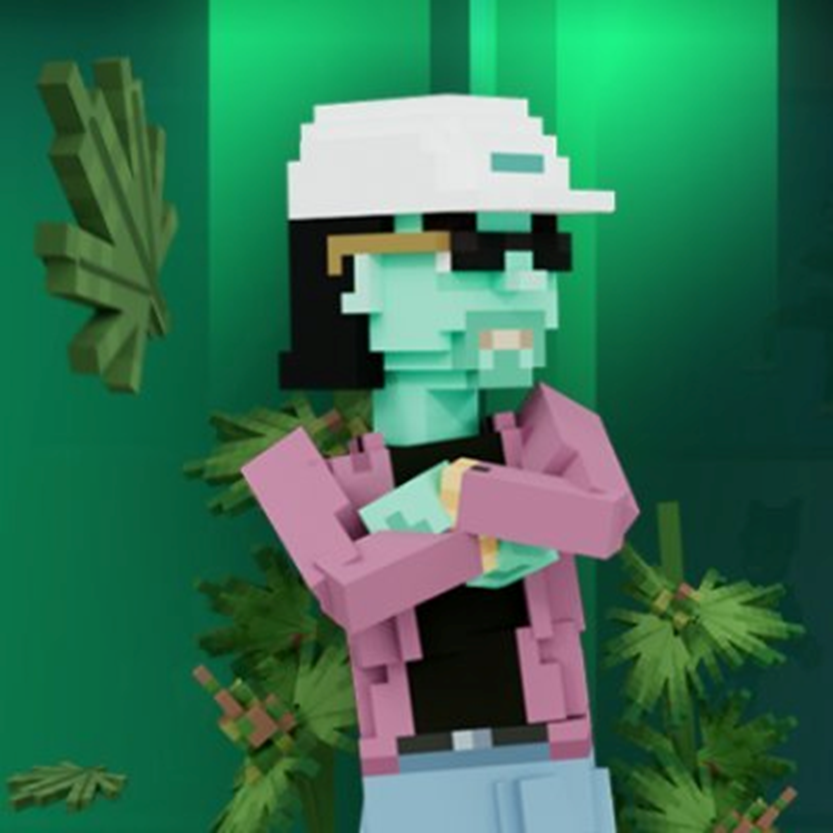 Following this was the launch 1000 'Party Pass' NFTs, which, as their name suggested, offered owners the chance to party with Snoop's metaverse avatar for the first ever time in the digital realm. A sale for LAND plots in the Snoop's neighbour then commenced, as well as the launch of 'Doggies' metaverse avatars and a music video for his track 'House I Built' which was set in The Sandbox.
Amongst a hefty load of other projects, the latest involvement of Snoop in the metaverse- alongside his involvement in Shiller that is- comes by way of his newly-appointed role as 'Chief Ganjaroo Officer' at crypto casino Roobet.