Through NFTs having the ability to essentially depict the next evolution of trading cards, the realm has intuitively garnered a relationship with sports.
Without a doubt, one of the most successful projects to sit at the intersection between Web3 and sports is Sorare, a 2018-developed blockchain-based fantasy football platform (or soccer for the Americans out there).
What Is Sorare?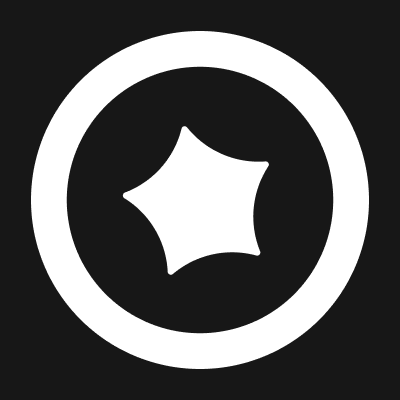 Commonly coined as the place where 'fantasy football meets the blockchain,' Sorare invites players to buy, sell, trade, and manage digital player cards (in the form of NFTs), which together, make up virtual teams that compete in online fantasy leagues.
The platform – which is built on Ethereum – can be accessed on web browsers, as well as through its iOS and Android mobile apps.
Sorare Fantasy Football
Through Player-versus-Player (PvP) scenarios, users are tasked with leveraging their knowledge of the IRL sporting climate to strategize and field virtual teams. Within the context of football contests, teams are comprised of five different cards: a goalkeeper, defender, midfielder, striker, and substitute.
From this, and in mimicking the ever-popular fantasy sports format, users accrue points based on their players' real-time performances. Here over 40 different metrics are used in determining players' scores, which are sorted into three different categories: Decisive score (DS- stats that have a direct impact on the outcome of a game), All-Around Score (AAS- stats that are less obvious to track but are nonetheless still important), and Bonuses (i.e. a 20% boost for any points earned by a dedicated team 'captain').
In total, over 40 different metrics are used across the different points categories, with each covering aspects of goalkeeping, attacking, passing, possession, defence, and general play. Of course, it also goes without saying that negative scores can be accrued if a player performs poorly.
To participate, players (known as 'Managers' in the game), can join leagues which represent football's top divisions, such as the English Premier League, Italy's Serie A, Germany's Bundesliga, and so on. Through their triumphs throughout these leagues, players also have the chance to win Sorare NFTs, ETH, football-related experiences, jerseys, and tickets to matches.
For more of a personalised experience amongst friends, 'Private Leagues' can also be set up.
Sorare NFTs
Sorare NFT trading cards can be acquired on NFT marketplaces such as OpenSea, with each card coming in either 'Rare,' 'Unique,' or 'Super Rare' rarity. Intuitively, NFTs of the 'Super Rare' variety can sell for mammoth loads of ETH a times, where for example, one representing Norwegian wonder-kid Erling Haaland fetched almost $700,000 at an auction last year.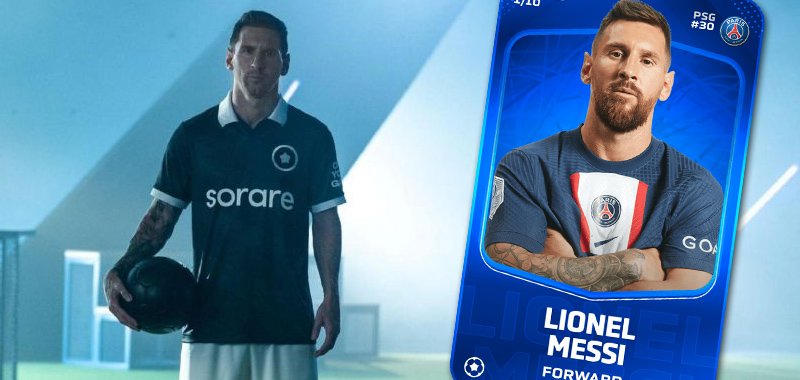 Such cards are what's needed for engaging in the platform's competitive leagues, however, in practice, the platform is in-fact free to play through players being distributed non-tradable cards during registration (which they can use in 'Rookie Leagues').
To help enhance the Sorare NFT trading landscape, the platform also launched its own ERC-20 token $SOR, which players can either stake or use to trade Sorare NFTs.
Sorare essentially gives sports experts (or supposed ones) the chance to put their money where their mouth is by investing in player cards in which they deem as high-potential or undervalued. Of course, this also means that players have the opportunity to make monetary profit through their sporting nous.
To track the value of their Sorare NFTs, as well as the trade activity and other surrounding statistics surrounding the game, users can visit soraredata.com.
Events and Partnerships
Helping propel Sorare into NFT fantasy football stardom is the platform's wealth of bullish partnerships with prominent sports stars, as well as its hosting of bespoke competitions based on notable IRL sporting events.
Most recently, and in celebration of the 2022 Qatar FIFA World Cup, the platform hosted a competition called 'Global Cup 22,' which saw players engage in a PvP tournament based around 18 officially licensed World Cup-competing national teams. Through the popularity of the event, 37,000 private leagues were created, with football content creator 'Fiago' forming one with over 27,000 participants.
In turn, Sorare reported that 585,000 new sign-ups were recorded in wake of the competition- a stat which was probably boosted through the fact that football's GOAT Lionel Messi became a Sorare investor and brand ambassador in the month prior.
Other footballing royalty to partner with the platform include Kylian Mbappé and Gerard Pique, as well as over 300 professional clubs from across the world's top leagues.

On a smaller scale, the platform has also partnered with the likes of the NBA and MLB to enhance its basketball and baseball PvP conceptions (which follow a similar format to that of its football game).
As of September 2021, Sorare was valued at $4.3 billion after raising $680 million in a Series B funding round, whilst its active user base surpassed 2 million in wake of its 'Global Cup 22' contest.