With a big thanks to NFT marketplace Blur launching its industry-shaking $BLUR token, the crypto scene has already witnessed its fair share of airdrop antics throughout 2023.
Per its announcement last week, blockchain developer Offchains Labs is now preparing for another airdrop installment — by way of the release of its $ARB token. Once launched, $ARB will serve as the governance token for the developer's Ethereum Layer-2 protocol Arbitrum.
The Drop
The $ARB airdrop will take place later this week on Thursday 23rd March. In adopting the premise of many Web3-related launches/activations, the event will include an essence of exclusivity through the fact that only a select number of 'early Arbitrum users' will be in recipient of the tokens.
More specifically, Offchain Labs' Co-Founder and CEO Steven Goldfeder has stated that involved users have been selected via an 'internal eligibility criterion'. Further, each individual user will be airdropped $ARB tokens which collective amount to 11.6% of the entire token's supply, whilst another 1.1% will go to other projects/DAOs built on Arbitrum.
When it comes to absolute figures in play, the airdrop will see the release of 1.275 billion $ARB into supply, which amounts to 12.75% of the token's total supply of 10 billion.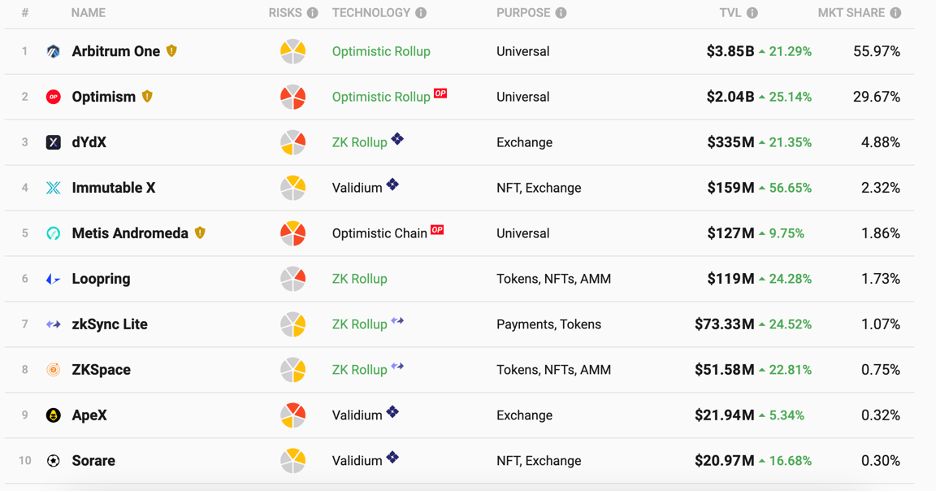 When it comes to the all-important eligibility criterion involved, such parameters were established by Offchains Labs in partnership with Nansen. Here, Goldfeder stated that criterion used projects' total value locked (TVL) as a metric for determining their eligibility for the airdrop, however the duo also considered the discrepancies between different Web3 project's focuses:
"Not only are we giving Arbitrum users a say in governance, we're also giving DAOs of Arbitrum projects and projects building on Arbitrum a say… We try not to overfit for one metric, for gaming projects or social projects, TVL is not the metric they use"

Offchain Labs Co-Founder and CEO Steven Goldfeder.
A Transfer of Control
As stated by Goldfeder, $ARB will serve as the blockchain's governance token, whilst also forming the foundations of a DAO that will allow holders to vote and make proposals regarding the direction of the Arbitrum Layer-2 protocol. What this essential means is that accompanying the launch of $ARB is Offchain Labs' transfer of control over Arbitrum to its community.
In wake of last week's announcement, those of eligibility have been able to nominate delegates who they wish to be responsible for leading the project. Through such mechanism, those without the technical nous, nor the time, can exercise their democratic powers through empowering developers in whom they have faith in.
"There will be the DAO and the community that decides the future of the chain and the future of technology. There will be Offchain and others that will be developing technology, but ultimately, it'll be the direction of the DAO"

Offchain Labs Co-Founder and CEO Steven Goldfeder
In exemplifying the true powers of blockchain technology, code that's related to DAO voting decisions will be updated in sync with votes being executed. Per the logic of Goldfeder, such dynamic isn't a move to 'fully open-sourced code,' but rather a 'middle ground' wherein community members have the power to dictate the responsibilities and tasks of developers, as well as the overall future of the blockchain and how they wish to license it.
$ARB Price Speculation
As with many market-related antics, with anticipation also comes speculation — and this is exactly the case with the $ARB airdrop.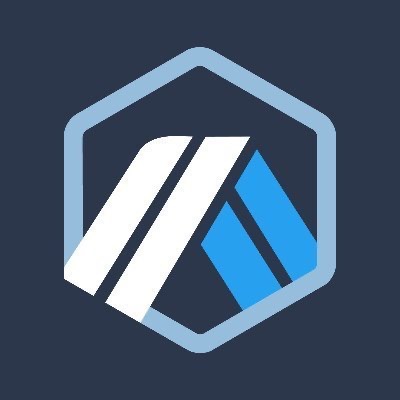 With the token poised to hit eligible wallets in just a couple of days, the crypto community have left no stone unturned when it comes to speculating its value.
As is the case in many socioeconomic contexts, some analysts have opted to use history as a tool for predicting the future. More specifically, the path of $OP, which is the spring 2022 — launched native token of fellow Layer-2 protocol Optimism — has been referred to in abundance when it comes to mapping the soon-to-be realized value of $ARB.
With both Layer-2 protocols using similar tech stacks, analysts have been interested in the prospect of $ARB hitting the same valuation (i.e. market cap) of $OP. If so, the price of $OP will be somewhere in the region of $0.65.
When referring to the $11.45 billion valuation of $OP's FDV (i.e. the estimated market cap based on the total token supply), if $ARB begins trading at a similar level, its price will be an even-higher $1.15 (or there abouts).
Although such forecasts may appear a little hasty given the turbulent times of the past year, data regarding to Arbitrum's dominance of the 'Layer-2 money pot' has most-certainly prompted a cause for optimism. This is because per stats from L2 Beat, the protocol currently has a market share of almost 56% when it comes to how much Layer-2 money it possesses.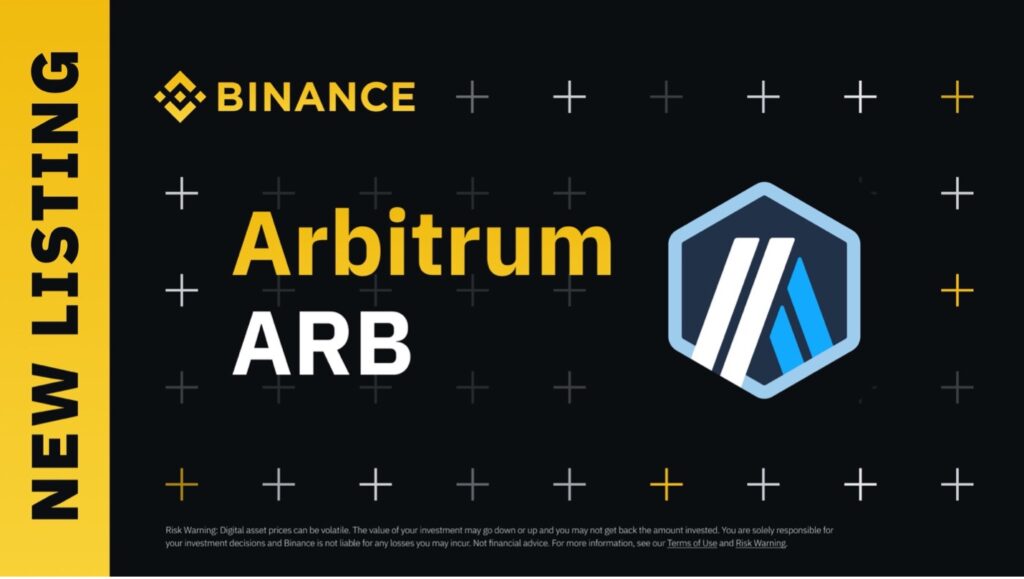 In addition, the token has recently been listed on industry-leading crypto exchanges such as Binance.