Hopefully, by now many of you have read my colleague's article The NFT Gas Wars. If you haven't then I would love to redirect you there first for a bit of a primer on why what we're about to cover is super important.
The TL;DR version of ItzMizzle's article is that gas wars and bad contracts cost the NFT community millions of dollars. This is an item being loosely addressed by EIP-1559, but that's just a small step in the right direction. We're going to discuss some creative ways that we've seen different teams taking a stand to stop the gas wars.
Standard Reservations
The first way to avoid gas wars is by doing a standard reservation process. This can be done off-chain and avoids the need for too much complicated tech development. Users connect to the website, whether with their Meta Mask wallet, setting up a username or something else and at a reservation drop time they are able to lay claim to a set number of that NFT.
One project that recently executed on this perfectly, was Parallel NFT. Parallel opened their reservation at a set time, allowing folks who knew about it to come in and reserve up to 3 of each of their packs! After the reservation process was complete, they then were periodically sending out emails to individuals letting them know it was time to come mint their packs. The individual was given 24 hours, a good amount of time, to then go in and mint! This is brilliant, allowing individuals to decide when they mint their NFTs, and not be forced to crank up the GWEI to 1000 just to secure the bag.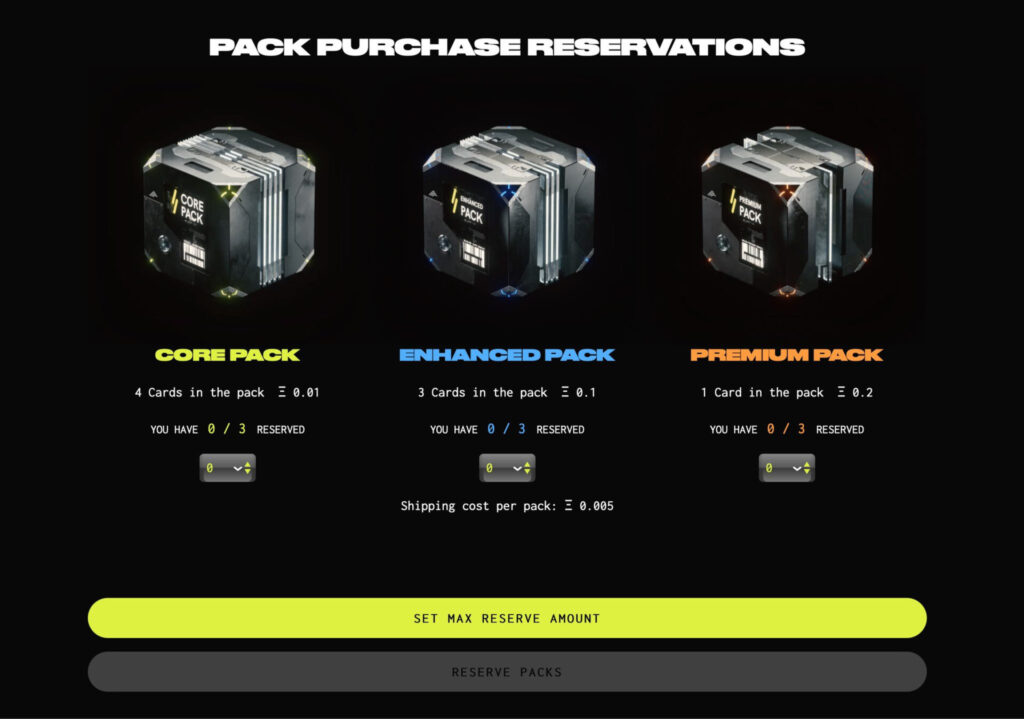 Rewarding Early Supporters
The concept of supporting those who support you is not lost on the NFT community. This is one of the best ways to build your community, encourage those who stumbled on you early, liked what they heard to stick around through an early minting process. Two projects recently are trying this out and appear to be having great success.
Star Sailor Siblings Star Dust has been building up a following over some time. They originally were based around Star Sailor and built up a strong community before deciding to introduce their upcoming Star Sailor Siblings avatar project. Coming from a strong community before creating this project, they wanted to ensure their supporters were along for the ride and offered for them a minting session at the end of July.
These Star Dusts as their mint pass is called, grants the owner early access to Star Sailor drops in the next two years. The total count of these mint passes according to OpenSea is 999 which means that they might not have made them available to all early supporters. This mint pass will hopefully help them distribute the mint process over time allowing some folks to mint early and avoid the gas war!
Dogs Unchained did their own interesting spin on a reservation process for early supporters. Dogs Unchained took a point in time snapshot of both their Twitter and Discord and then opened up reservations for 48 hours. During this reservation process, they wanted to know both how many Dogs Unchained you planned to mint and your Eth address. The technical team then went and created a completely different NFT called a Proof of Steak.
These Proof of Steaks were then linked to specific Eth addresses based on the requested amount, and then released to the public for minting during a barbeque event! This barbeque lasted for 48 hours allowing users to mint their steaks whenever they wanted during that time and ensure gas prices stayed low. The project ended up selling ~50% of the total mint during the presale allowing their earliest supporters to avoid gas wars!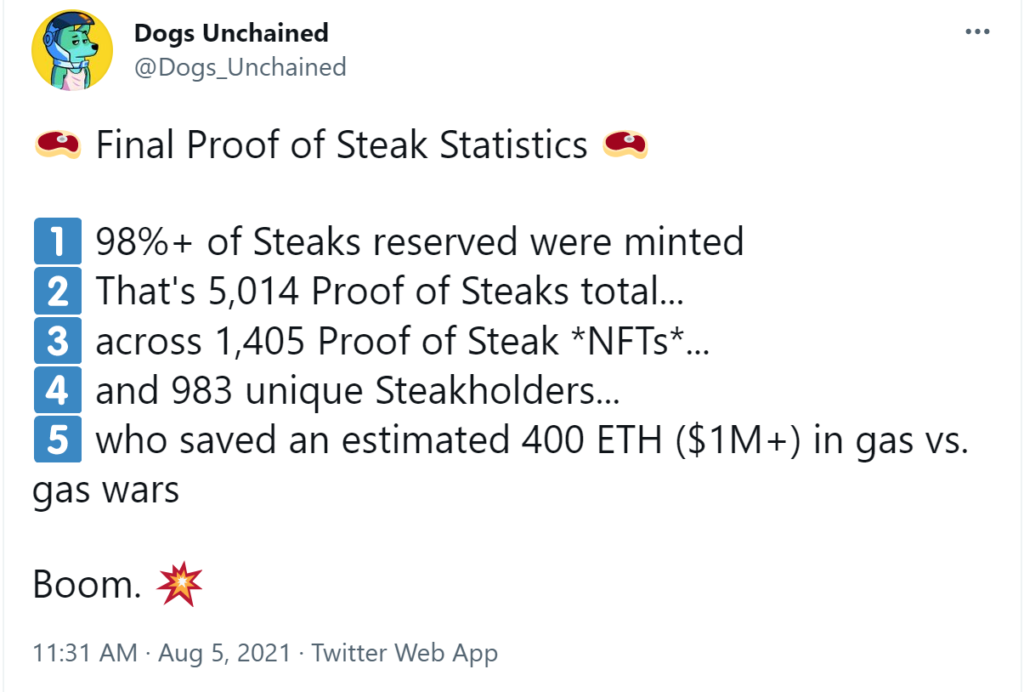 Stealth Drops
What happens when nobody knows a drop is about to go down? Well, you end up with much fewer people lining up to grab those items! This is a good way to keep gas low, but also can rub a lot of people the wrong way. One project that recently went live with little hype was Treeverse Founder's Land sale. Now when I say I stumbled on this by accident, I mean Loopify who is pretty well known (75k followers on Twitter) is one of the founders and I just happened to see him tweet about it when it went live. I jumped in their Discord, did my own research (probably not enough) and jumped in to mint! Gas was reasonable and honestly, I'd be interested to see if more of these types of drops pop up for established projects.
Off-Chain Randomization
Alright, for those of you who have read some of my previous articles know that Top Shot was my entry point into the NFT space. Now, bear with me, I know Top Shot isn't on Ethereum and therefore doesn't have the same gas issues we deal with regularly, but what if Top Shot's queue system has been the right way all along.
Top Shot's pack drop queue system allows everybody to enter a waiting room before a drop time. Everybody in the waiting room is then completely scrambled at the time of the drop and placed in an order which will determine if they are able to buy packs. The lucky individuals are then passed along to the checkout in an orderly manner which would then allow gas prices to maintain stability and no cutting in line with big tips to the miners.
I may complain about my inability to get lucky with the Top Shot queue system as much as everybody else in the space, but what would inhibit this type of drop from being implemented more widely?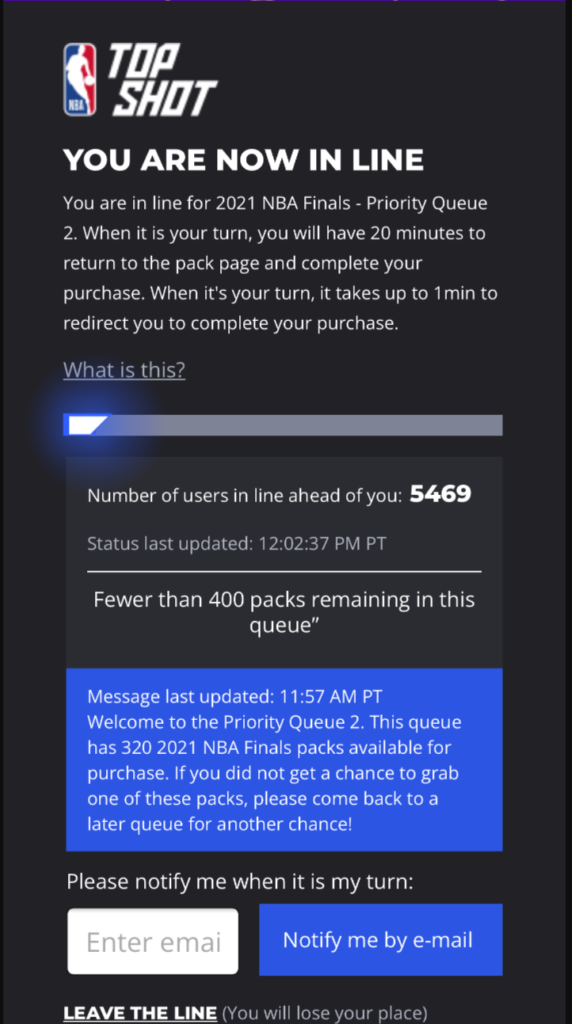 EIP-1559 impact
Finally, it would be negligent of me to ignore the London Fork which was implemented today (8/5) which should supposedly help with some of these issues encountered during gas wars. This article is not the place for a deep dive on this, but we'll cover a few brief items. I am hesitant to say that this will fix many issues, but it could stop miners from inflating gas prices for big drops. The core components that we care about in the gas wars, is that miners will no longer receive the entire gas fee, they'll receive a portion of it. There will still be those who vastly overpay, and this will be seen as a tip to the miners which is why it will not fix many of the current issues.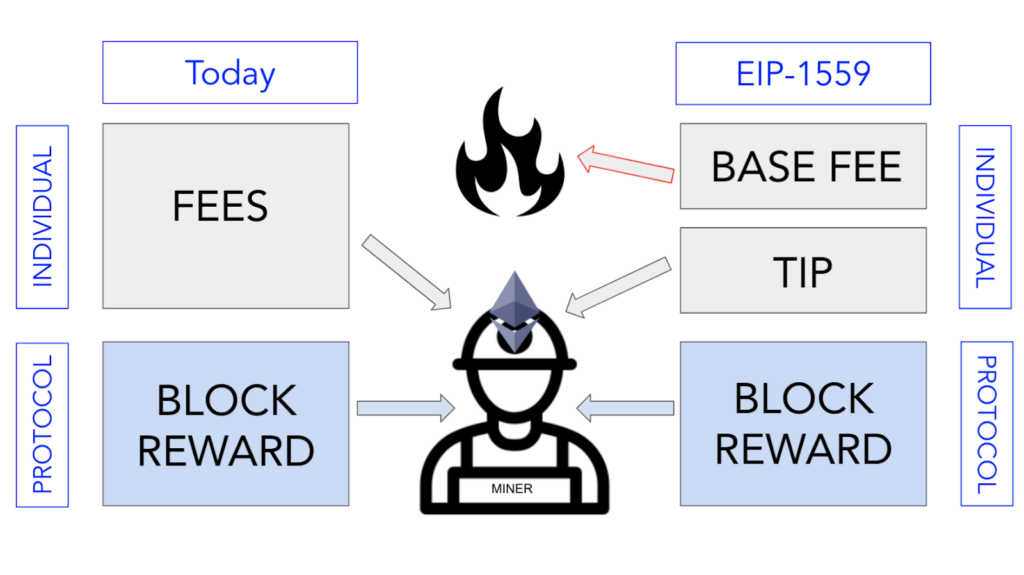 Further Reading on EIP 1559:
David Hoffman – EIP 1559: The Final Puzzle-Piece to Ethereum's Monetary Policy
James Beck & Mattison Asher – What is EIP-1559? How Will It Change Ethereum?
Conclusion
Gas wars obviously suck and have become a major deficiency of the Ethereum blockchain. I'm curious to see how other blockchains try to take Ethereum's market share and how projects continuously strive for more innovative drop strategies. I personally like the idea of a reservation process, but also think that if your project isn't doing something to level the gas playing field, you're not listening to the community!
Disclaimer
This article is not financial advice. I am a mod for the Dogs Unchained discord and an active community member. I own a couple Proof of Steaks and a Treeverse Founder's Plot. I also currently own a variety of cryptos and NFTs including, but not limited to, Top Shot moments, Royal Society of Players, Slacker Duck Pond and more.