As the likes of Sorare and NBA Top Shot have proficiently showcased, the intersection between sports and NFTs is most certainly one of legitimacy and promise. A reason behind this reality is the blockchain's ability to enhance players' experience across already well-established gaming formats. This is done through ownership over sportstar-depicting NFTs, 'fantasy football' and 'Ultimate Team-like' contests (as made popular by the FIFA video game franchise) are given added doses of jeopardy and reward.
Swoops is a project near the centre of the sports-come-Web3 scene. It's an aptly-named NFT basketball game that's committed to combining the excitement of traditional sports games with the unequivocal powers of the blockchain.
Here, we are covering the project in a ploy to enlighten readers of its highly anticipated NFT mint next month.
Swoops
Swoops is an Ethereum-built basketball simulation game which sees users build and own their own one-of-a-kind, player-versus-player (PvP) blockchain-residing basketball teams.
The project's free-to-play Beta phase – a.k.a. Season 0- dropped in January, where in as little as 3 months of activity, it hosted over 130,000 virtual games. To facilitate such success, Swoops dropped its inaugural edition of Swoopster NFTs – i.e. the game's tokenized virtual players- with the 1,500-asset collection selling out in under 25 minutes at mint.
Within Season 0, players were given the opportunity to learn the ins-and-outs of the game, such as how to field winning rosters (without actually risking any money). Instead, and as per the words of the project's CEO Manish Sinha, the phase was more of a testing period for both players and developers:
"Season 0 is our chance to learn, improve and most importantly, take in feedback from our users, who are as much a part of our world development as we are. Today, we're focused on building the best possible game experience for our community of die-hard basketball fans; tomorrow is about growing Swoops into the biggest virtual basketball league in the industry."
Elevating the game's development process here is its collaborations and affiliations with some of the best entrepreneurial brains from the tech and sporting scenes, such as infamous multimedia pioneers Gary and AJ Vaynerchuck, DraftKings CEO Jason Robins, Curtsied Ventures, Slow VC, Alpaca VC, several other NBA ownership groups, and more.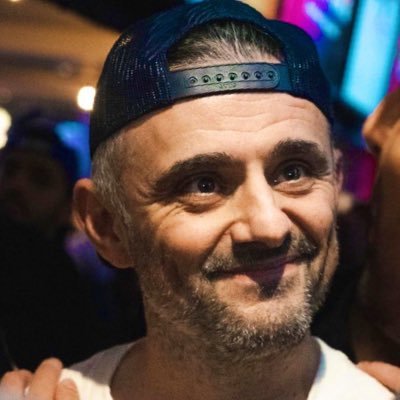 Swoops Gameplay
After the launch and conclusion of its free-to-play Season 0, Swoops 1 is prepping to kick-start its play-to-earn (P2E) Season 1, with interested players first tasked with purchasing a soon-to-be-launched Season 1 NFT Swoopster.
Here, 'Swoopsters' are the robotic players which make-up players' teams. Each is a one-of-one character that possesses a unique combination of physical and skill-based attributes that can further evolve and improve over the course of their Swoop careers (whilst also having the ability to be staked). These attributes include Prospect (a star rating), Three Points/Interior/Mi-range, Free Throw Shooting, Interior Defence, Defensive/Offensive Rebound, Passing, Physicality, Basketball IQ, Hustle, Longevity, Perimeter Defence, Leadership, and Coachability.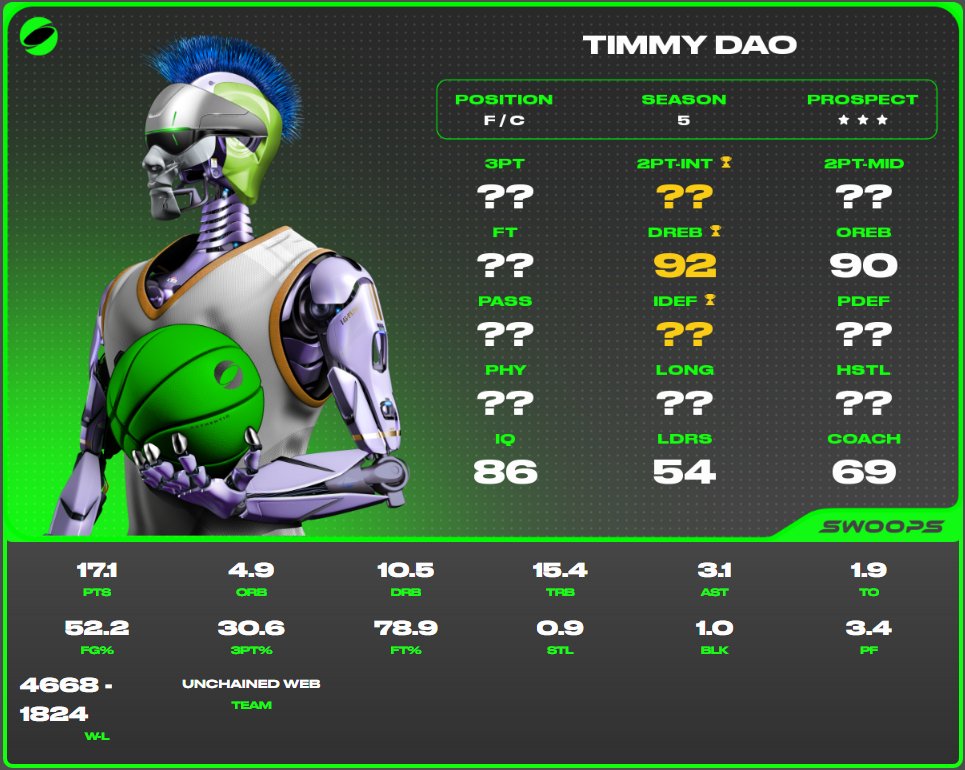 With such host of dynamic stats in play, the game offers a distinct experience that inspires users to nurture their NFT players, for the sake of their virtual team, as well as the value of their crypto portfolio (as intuitively, each Swoopster NFT can be purchased and sold on secondary marketplaces).
Similar to the likes of fantasy football NFT game Sorare, human players within Swoops are known as 'general managers'. After acquiring and fielding their preferred starting line-ups, general managers can then go up against each other in daily contests to win cash prizes. Within Season 1, P2E contests will see players contribute to a prize pot, which will then be distributed to winners.
Powered by the project's proprietary 'Swoops Simulator 2.0' engine, games are simulated and concluded with a full run-down of its score and stats. Here, such insight is there to help players learn more about their squad in order to make more-informed tactical decisions in the future.
In practice, each Swoopster squad only needs to include one Swoops NFT player. The rest of line-ups can be comprised of free-to-acquire 'agency players'.
Swoops Season 1 NFT Mint
Pre-sale spots for minting a Season 1 Swoop NFT are now open, with each granting collectors 1-day early-access to the mint.
Here, Pre-Sale minting will commence on May 18th (max 5 per wallet), before all remaining assets go on general sale the following day (max 5 per wallet). In addition, those already in ownership of a Swoops NFT from Season 0 will be able to mint a Season 1 Swoop NFT via the 'Early Access' sale on May 17th (max 2 per wallet).

The collection's supply is 1,500, with each minting price being 0.05 ETH. Further, both 'Early Access' and 'Pre-Sale' minters are said to receive added in-game rewards for their purchases (with details TBA).
Although details for its NFT mint have been finalised, the actual launch date of Swoops Season1 gameplay is still TBA.