The Alien Boy Roadmap 2.0
Intro
The Alien Boy NFT project consists of 10K Alien Boys in the OG collection as well as 5K Alien Girls and 5K UFOs all minted on the Ethereum blockchain.
Here are some from my collection:
Girl, Boy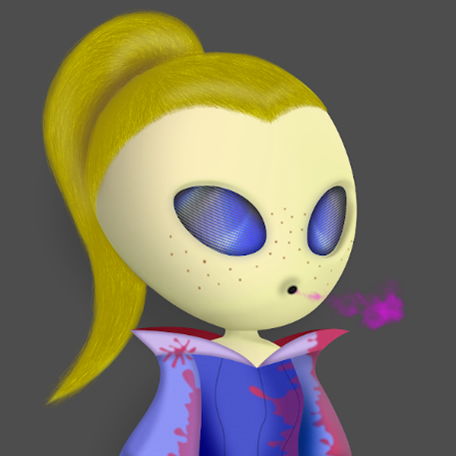 This project is focused on being a fully decentralized brand meaning the holders own full IP rights with no limitations and the community is involved in decision making and major initiatives. A major competitive advantage here is a strong team of developers disrupting the space with innovative tech improvements including many "firsts" in the space such as building a tool to rename your NFT with a gasless transaction that updates within the metadata, like this one: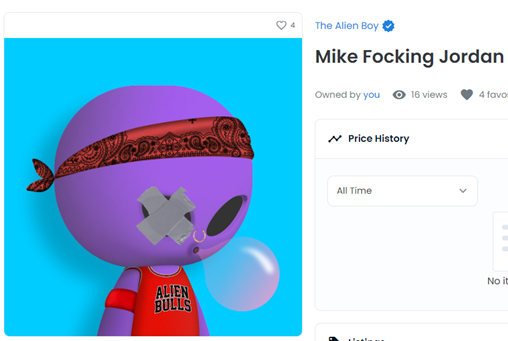 The Roadmap 2.0 Breakdown
Now let's break down the roadmap and remember, details matter! Look for yourself and see what you can uncover!
This was first dropped here on twitter: Roadmap Official Tweet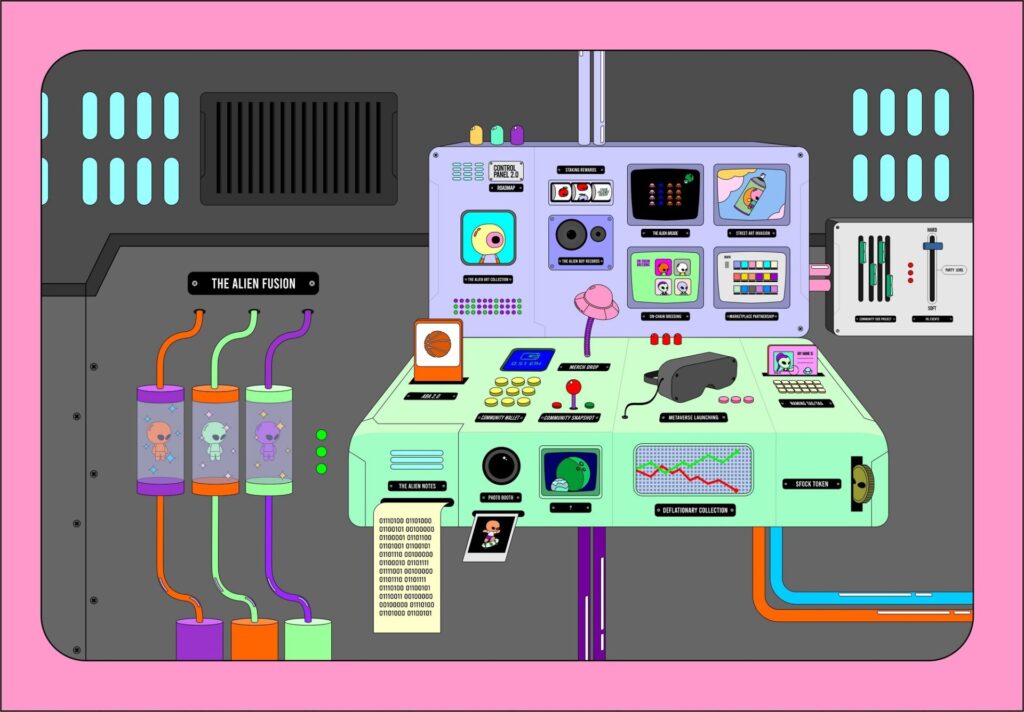 Lot's going on here, let's start with Fusion: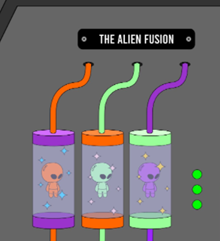 We know Fusion is a key part of the roadmap that will result in a deflationary impact to supply. In short you will combine 2 of your Boys, pick the best traits and end up with a new Boy in a separate collection.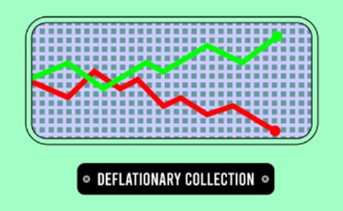 Being deflationary while continuing to add demand as more folks enter the space and learn about this great project will provide tremendous value to the holders.
But why would someone give up 2 NFTs for 1? There must be some added utility to encourage this. It was mentioned in a Twitter Spaces (recording in Discord) that the Fusion will be needed to stake and earn $FOCK token. Yes, fock token, did I mention we have fun here?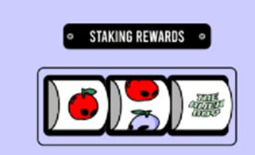 This was a complete surprise to many of us who are very active in the project. We have asked for this and tweeted a lot about it but then the team delivered. Again, this is a community led project!
$FOCK Utility
Now, what good is a token without utility? Many projects have stake and earn with no real utility, there must be utility for it to work and I trust this team will nail it. Let's look further into the roadmap for this because this is the most important aspect of a successful token.
On-Chain Breeding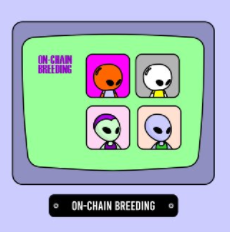 We have heard hints that the token could be required to mint a new collection of Alien Babies, which will be fully on-chain. You'll likely need an Alien Boy and Girl for this. Now, most folks in this space have not yet grasped the benefits of a fully on-chain NFT, but based on how expensive and difficult it is, most projects don't use it. This is where the team can show their dev strength and make an amazing new collection to reward holders.
Play2Earn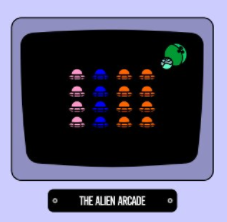 We know play2earn is coming and have seen teasers on this. Now if $FOCK token will be needed for this, that will add additional utility for holders and can be quite lucrative for those dedicated to it.
Also, a roadmap mystery, check this part out that looks just like the image in the top right corner above.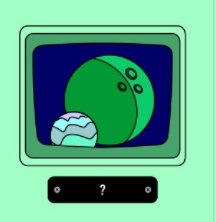 ABA – Alien Basketball Association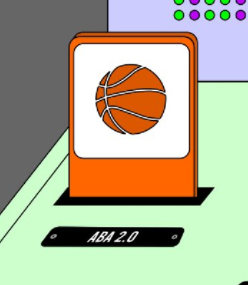 In case you did not know, the 800 Basketball Jersey Boys in this collection have bonus utility thanks to a league created by member GPS (https://twitter.com/callmeGPS) . It's a fully simulated game built in R that gives each player stats and runs 5v5 matchups. We have already been through 2 seasons, and it has been a blast. There have been NFT awards to champions and stat leaders. Make sure to have a jersey boy because you don't want to miss what's coming, especially if it will involve $FOCK Token.
What Else?
The last piece of utility we have heard about for $FOCK is it can be used to purchase metaverse wearables and avatars! But the team has already said the token is not even the most important part of the roadmap, so let's look at the rest.
The Alien Notes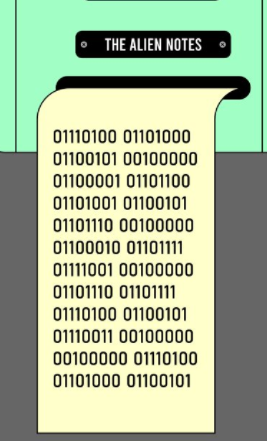 We continue to hear about the Alien Notes but don't know much about it. I'd bet it's a crucial part of the roadmap. What we do know, is every boy has randomly generated numbers, which is a unique identifier to each and this can be used for many things. We learned previously these numbers were part of the free companion mint to determine what you get, another example of the expert dev work.
Metaverse Launching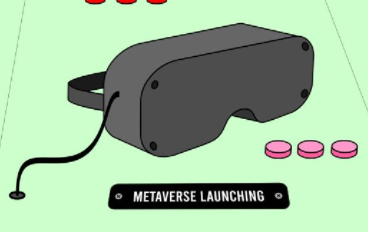 We already know that Alien Boy will have a large presence in the Sandbox thanks to the partnership with LandVault and the Mothership they are building for us looks amazing.
Check this build preview- https://twitter.com/integ03/status/1452287251526963204?s=20
But this says metaverse launching, is it just referring to the launch of our community into the metaverse or something else?
Rewarding Community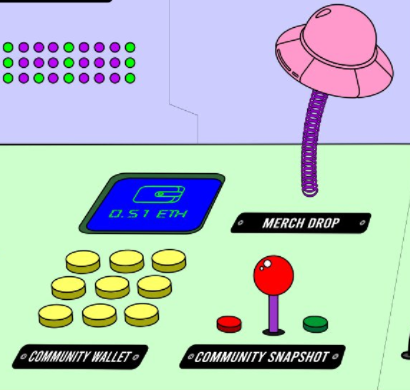 First, the merch drop. We have already had 2 amazing merch drops, both designed by members of the community! This looks like we have more coming, so be ready.
I believe the Community Wallet refers to the portion of royalties that we have dedicated to community led initiatives, such as ABA. This was very generous of the team to offer this and shows their focus on community.
The Community Snapshot may be the most unknown portion of the roadmap. I have no idea what this could mean, but I sleep soundly knowing none of my boys are listed for sale so am ready for whatever this refers to and excited for it!
Marketplace Partnership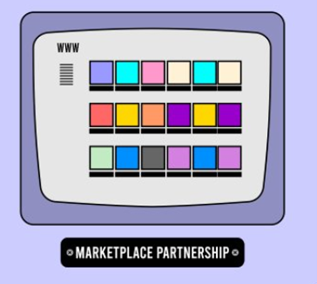 We are currently listed for sale just on OpenSea. We have heard Georgie mention getting listed on Coinbase, GameStop Marketplace and others that I'm not sure I can share yet 😊
Does this also though refer to opening our own marketplace, like what Phunks (Not Larva Labs) did when they were banned on OpenSea? That would make sense for this project considering the focus on decentralization and the tech skills of our team. No reason to pay OpenSea 2.5% of every sale when that can be put towards the project.
More Art!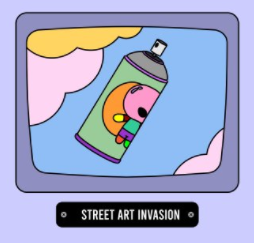 The Street Art Invasion refers to the team working with artists to expand our brand in real life and having a physical presence for the "normies" to see. It would be amazing to see a sweet mural of the alien boys out in public!
The Art Collection appears to refer to the collabs we will be doing with different projects, where they will create alien boy inspired art and auction to our members while gaining exposure for their own projects. The first was with Blind Island as the image refers to and the auction is actually live here right now! All proceeds going towards Relief Effort for the Kentucky tornados: https://opensea.io/collection/thealienboyart
Naming Function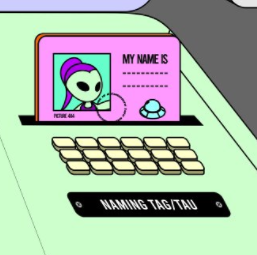 As highlighted above, we can change the names of our alien boys via a gasless transaction and looks like we will have this same ability with the alien girls and UFO's!
Photo Booth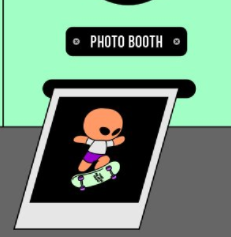 This one I'm not to sure about, but we know there is a community led initiative to make custom Alien Boy skate decks which this could be referring to. They look amazing by the way! I wonder if "Community Snapshot" ties into this at all?
IRL Events / Community Building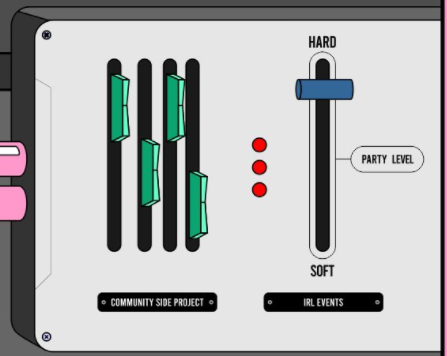 Finally, there will be a focus on continuing to build up the community including IRL events. I'd assume the team has an event at this year's NYC event as they did last year, and potentially more.
My last point here, is there is currently a community led initiative to establish local Alien Boy Chapters to plan IRL events and meetups. We have put out this google doc for all holders to fill out so we can start connecting with one another if interested: https://docs.google.com/forms/d/e/1FAIpQLSfv2FAJjfNJ3wuHam0js-55YL5SxFqIq3pw16GvX6G6lODXhg/viewform?usp=sf_link
Wrap-Up
Wow, that roadmap completely exceeded my expectations and makes me proud to be a member of this great project. There has been lots of buying activity as folks now see this project is the real deal, but we are just getting started!
Thank for reading, please comment your thoughts or anything I missed!
Check out the Project here:
Check out my other articles here.
Also feel free to follow me on Twitter here so we can connect!