Ecosapiens Just Might Be the Best Use of the Blockchain
The carbon market is booming. It is projected to be worth [$32.9 billion by 2031], and it is only the beginning. In 1997, the Kyoto Protocol introduced a voluntary carbon market that made it easy for companies and investors to trade carbon credits. For example, Tesla made $1.78 billion in 2022 from selling carbon credits.
Great. Can regular people get a piece of this lucrative pie? Created in February 2023, the Ecosapiens NFT collection has made it possible for you and I to purchase carbon credits with one click. In this article, we will discuss what are carbon credits, how they work, and why they could be one of the best use cases of the NFT market. NFTs meet carbon credits.
What are carbon credits and why is their popularity increasing?
Let's first explain what carbon credits are and how they became so popular.
Carbon dioxide is produced by living organisms and burning fossil fuels. It is trapped in the atmosphere and contributes to global warming, climate change, droughts, and ecosystem changes. Carbon offsets help businesses meet greenhouse gas emission regulations without changing their entire operation.
The concept of carbon credits was introduced in 1997 when 150 countries signed the Kyoto Protocol as a way to cap greenhouse gas emissions. These credits, within a "cap-and-trade" compliance framework, could be bought, sold, saved, or traded on the carbon market. Countries that produced fewer emissions could sell their credits to other signatories that exceeded their pollution allotment.
Furthermore, The Carbon Disclosure Project (CDP) reveals that 100 companies are responsible for 71% of global greenhouse gas emissions, urging shareholders to demand effective solutions.
As a result of this growing shareholder activism on ESG issues caused investors to become increasingly interested in carbon offsets to accelerate carbon reduction as countries and corporations commit to net-zero carbon emissions targets.
Consequently, the voluntary carbon market has tripled in size in the past year and is expected to grow significantly in the coming years, potentially reaching between $5 and $180 billion by the end of the decade.
While this is great news, this market remains inaccessible to common folks. Thankfully, the Ecosapiens decided to tap into blockchain technology to change all of that.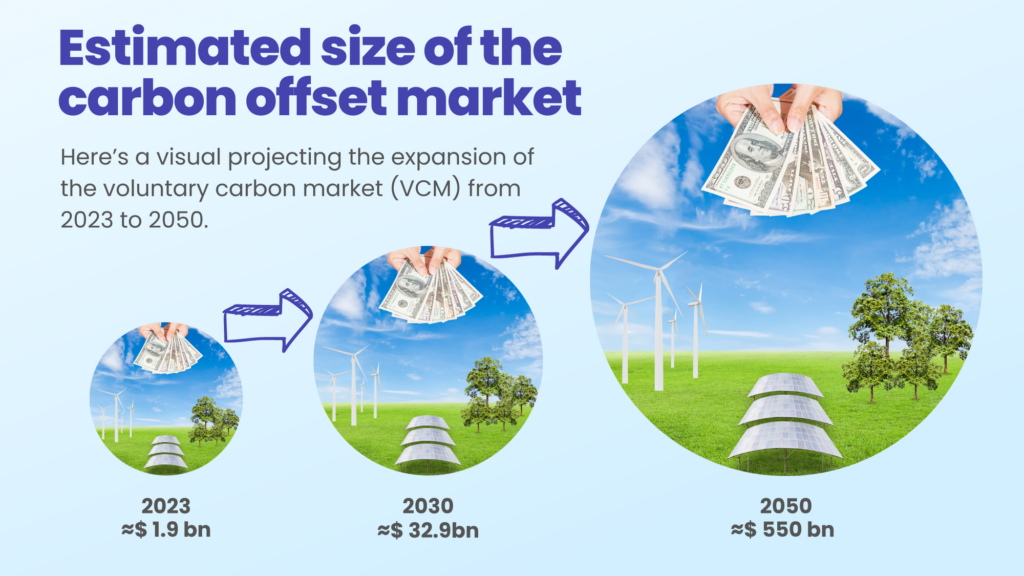 The Ecosapiens – Created for Ordinary People
The Ecosapiens were created with the idea that everyday people can have an impact on the carbon climate beyond just recycling, eating less meat, or driving an electric car. Based on the artwork of CCO Garret Kane, the NFT team quietly built the world's first carbon-backed NFT. The Alpha collection minted on February 22 and sold out two days later.
They were able to raise $5 million in seed funds over a year and have an impressive board of advisors. The company plans to expand its marketplace of carbon-offsetting digital art by doubling down on marketing efforts. Part of this strategy is to integrate climate change education into the NFT culture.
Case in point, The Ecosapiens sponsored tmas.eth's room on April 6, rubbing elbows with the Bored Apes and Doodles community. Poopie co-hosted the room and asked great questions. Matter of fact, he ended up buying a total of 10 NFTs for around 5.15 ETH.
How this works
At the moment, there are 333 NFTs in the Alpha collection. You first buy the NFT as a chrysalis egg and hatch it into an Ecosapien.
Each NFT is backed by 16 tons of carbon, which offsets an entire year's worth of carbon in one click.
How? The company is obtaining its carbon credits from Kenya Soil Carbon, which is a landscape-scale soil carbon project. This project can remove over 600,000 tons of greenhouse gases from the atmosphere per year by improving grassland health and soil carbon storage. They've also planted 428 trees and plan to invest in regenerative agriculture.
Is it enough? Not quite, but it's a start. While carbon offsetting can reduce greenhouse gas emissions through natural or engineered sequestration methods, there is still a dire do more. The UN's Intergovernmental Panel on Climate Change has requested that countries decrease their emissions by 45% by 2030 and achieve net-zero emissions by 2050.
Ecosapiens founder Nihar Neelakankti believes that the climate crisis needs to be attacked from all angles – the economics, policies, and innovation. The blockchain presents an opportunity to funnel funds from cryptocurrency to make a difference.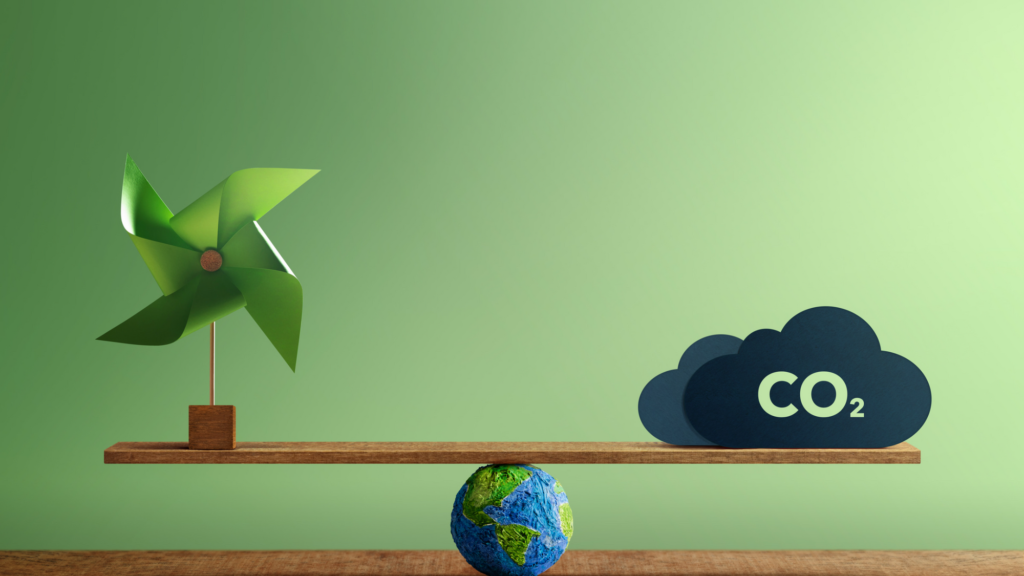 Why carbon-backed NFTs are set to make a difference.
Buying an Ecosapien helps the environment and fights climate change. Your Ecosapien NFT is just the beginning. You can add carbon to make it rarer and more beautiful. NFT holders also get access the EcoPortal to see the impact they have made on the climate crisis.
As of April 13, the floor price for the Alpha collection was 0.18 ETH, and it's available on the OpenSea marketplace.
The current climate crisis will require $3.5 trillion in annual investment to reverse by 2050. That's only 27 years away. Yeah. Time is ticking, but it's still possible to act. That's good news because, in my opinion, the Web3 community is all about action. Right?