Every so often, a new NFT collection will grace the Web3 ecosystem and momentarily knock the likes of Bored Ape Yacht Club and CryptoPunks off the top of the trading charts.
December 2022's edition of this occurrence comes by way of Tim Ferriss' NFT-driven fiction project called 'The Legend of Cockpunch,' which since its mint on December 7th, has remained as top-dog across OpenSea.
Who is Tim Ferriss
Tim Ferriss is a coveted author and podcaster that's produced five #1 New York Times and Wall Street Journal 'bestsellers,' including 'The 4-Hour Workweek' and 'Tools of Titans'. In addition, his podcast 'The Tim Ferriss Show,' has amassed over 900 million downloads, 600 guests, and was featured as "Best Of" on Apple Podcasts three years in a row- which further led to the likes of 'The Observer' and other media outlets to dub him 'the Oprah of audio'.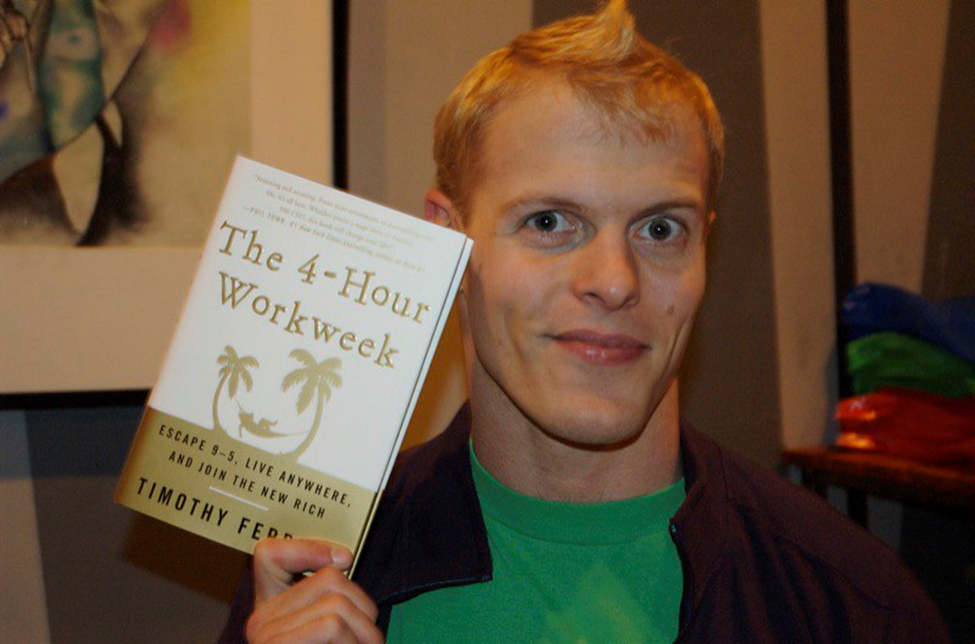 Moving onto to his ties with the Web3 world, Ferriss is also an early-stage technology investor in over 50 companies (including the likes of Uber, Facebook, and Duolingo). Such interest of his led him to begin investing in Bitcoin back in 2012, where further, he finally began collecting NFTs in early 2021.
Early this year, Ferriss then released his first NFT as part of the PROOF Collective's 'Grails,' however per his own words, such creation was "just a warm-up for the main event: COCKPUNCH".
The Story
'The Legend of COCKPUNCH' is an NFT-driven 'Emergent Long Fiction' (ELF) project that's set in a fantastical realm.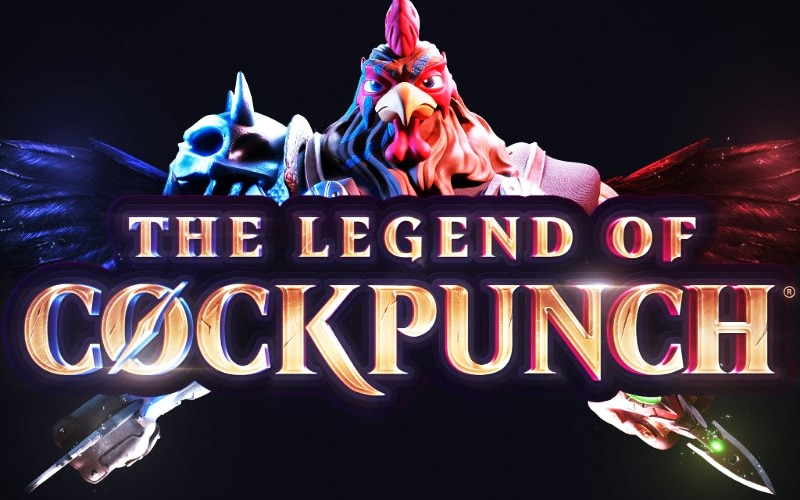 What this means is that Ferriss himself doesn't even know what the outcomes of its lore are. Here, the 'Emergent" in ELF relates to Ferriss setting what he calls the 'initial C's' (i.e. characters, conditions, constraints etc.), where moving forward, their unbeknownst destinies will form the basis of the project.
Per Ferriss's definition of 'long fiction' (LF), the COCKPUNCH story will begin with over 10,000 words, which will be released within a month of the mint (i.e. so before January 7th 2023), and will then be developed moving forwards. Such story will be published in written form on Ferriss's blog, as well read-out on the newly-formed 'COCKPUNCH Podcast'.
Ferriss has 10-12 mini-chapters in line, as well as mysteries and easter eggs that are embedded into the project's launch. After analysing the response to such happenings, he will then craft the next stages of the world based on what people are most excited about.
And through the development of the realm's rich lore, new characters, maps, and artworks will come to life in the future.
The Legend of COCKPUNCH NFT Collection
The project's inaugural, 5555-asset NFT collection was minted on December 7th, where for now, each asset uniformly sports an image of a levitating fist which has a blade augmented to it.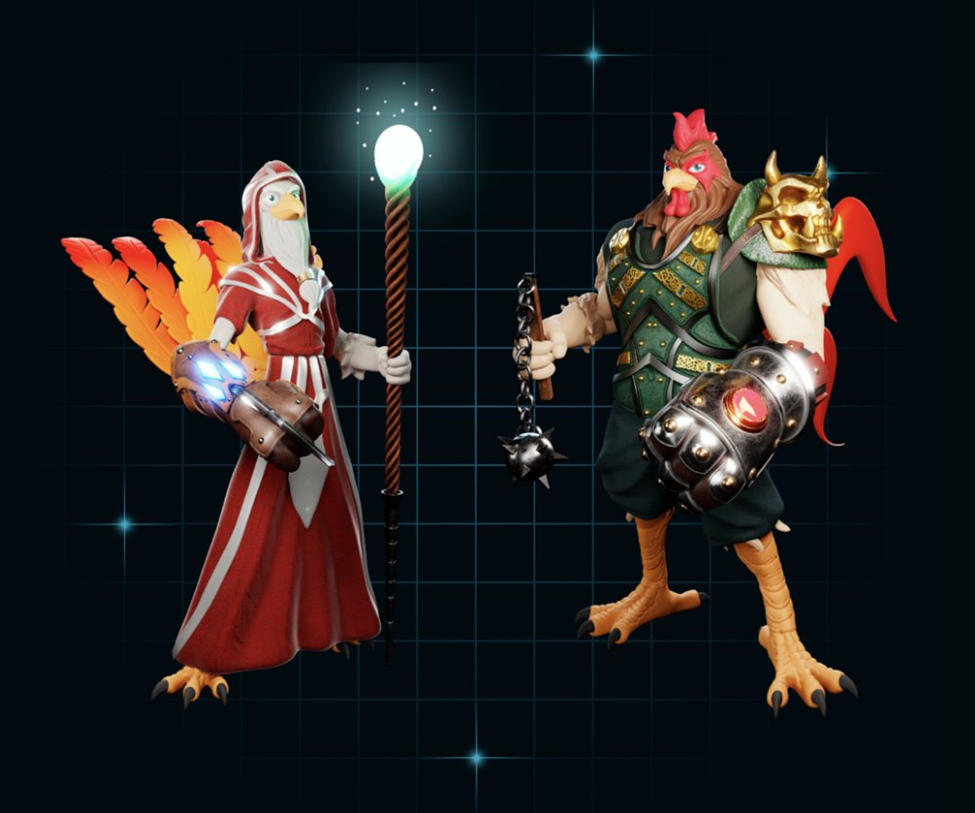 Once the assets' artwork is revealed, holders will be in ownership of a 3D, PFP anthropomorphized rooster character that has its own assortment of traits and weapons.
The sell-out mint saw each asset be purchased for 0.3 ETH (around $370), which ultimately meant that just over $2 million was generated. Further, Ferriss has proudly stated that all of such funds will be going to his 'Saisei Foundation' charity, which funds research endeavours within matters such as mental health, psychedelics, life extension, and more.
In its two days of activity, the collection has generated over 747 ETH worth of secondary sales on OpenSea, pushing it beyond the likes of Bored Ape Yacht Club and Clone X towards the summit of the marketplace's sales charts.
At the time of writing, the collection's floor price is at 0.94 ETH- over three-times its initial mint price.
Like many other digital assts, the NFTs use a commercial license, meaning although the project holds the copyright in the NFT artwork, owners still receive broad and exclusive rights to use their NFT artwork, including for commercial purposes.
In addition, Ferriss has prohibited the involvement of 0% royalty marketplace in Cockpunch NFTs, as he stated that:
"It's extremely important to me that artists and creators have a shot at making a living with web3, so I'm setting this rule on principle".
What makes the collection's success rather interesting is the fact that Ferriss explicitly omitted a roadmap and 'utility' from it, meaning its hype has strictly been cultivated by the prominence of its creator and the narrative-driven ethos in play.
And as revealed by Ferriss during a podcast interview with Kevin Rose (the Co-Founder of PROOF Collective- i.e. the team behind Blue-Chip NFT collection Moonbirds), its PFP NFTs are merely the beginning of 'The Legend of Cockpunch' story- which he later described as a 'Trojan horse' for the web3 storytelling scene.
For now, the best insight into what the magical universe will entail is found in such podcast episode.