Introduction
What trusted exchanges should an average investor trade crypto? Who can they trust?
Navigating the crypto landscape can be daunting for novices, as a lot of technical know-how is involved. It often makes them reluctant to invest. With all the ongoing chaos in the market, it is hard for a typical user to choose the ideal crypto exchange.
From the legendary Mt. Gox crash to the recent demise of FTX, failures of crypto exchanges have shaken investor confidence.
Mt. Gox was a bitcoin exchange that once handled over 70% of all bitcoin transactions worldwide. But it filed for bankruptcy and was ordered to liquidate in April 2014 after a series of scandals and hacks. The hackers stole 740,000 bitcoin from Mt. Gox customers and 100,000 from the company itself. Though it was later able to locate 200,000 Bitcoins, the damage was already done.
The recent FTX crash was no different, as it also profoundly destabilized the market. FTX owes its 50 biggest creditors nearly $3.1 billion. There are also reports of more than $1B of customer funds missing.
'Not your keys, not your coins' is a thought-provoking point that rose in the wake of these crises. But an average person does not want to bear the responsibility of being their own bank. Nor do they want to deal with complicated trading.
What is a crypto exchange?
Crypto exchange is a platform for users to trade cryptocurrencies, and it is an essential facet of the blockchain ecosystem.
Since traditional investment firms do not offer crypto in their portfolio, you would have to trade coins directly with other users. Crypto exchanges simplify this relatively convoluted process.
What to consider before choosing a crypto exchange?
The two most important factors to consider when choosing a crypto exchange are functionality and security standards.
Your Exchange of choice should contain most, if not all, of the features you expect to use. Such features can include fiat-to-currency trade pairings, liquidity aggregation, or particular altcoins and stablecoins you wish to trade or purchase.
Additional layers of security against hackers should also be offered, such as two-factor authentication and Bitcoin locks.
Another factor to consider is the ease of use. This is crucial for new users who may struggle to utilize platforms with a less intuitive user interface. However, improved usability can also be advantageous for experienced traders.
It is also essential for the crypto exchange to be available in your state, country or province.
Different types of Crypto exchanges
There are three types of cryptocurrency exchanges: centralized (CEX), decentralized (DEX), and hybrid (HEX).
Centralized exchanges (CEX)
Centralized exchanges are the most common type of crypto exchange. Some examples of CEXs are Binance, Coinbase, Kraken. They have a central entity that governs them, typically the owner of the Exchange. Every order in CEX is recorded and validated by the central entity to guarantee security and accuracy. CEXs only list digital assets after token providers satisfy CEXs strict standards. CEX also tends to provide higher trade volumes and liquidity than other Exchanges.
They are a viable choice for beginner cryptocurrency traders because:
Easier onboarding
Simple UI
Customer support
Insurance
However, your assets will be in a wallet that the CEX controls, and they will also charge service fees. Additionally, the registration process might require a KYC process where some personal details will have to be shared.

Decentralized exchanges (DEX)
DEX follows in the spirit of blockchain and is decentralized. Such examples include Uniswap, PancakeSwap, dYdX. There is no central entity governing these exchanges. They function more like marketplaces whilst CEXs act as brokerages.
The trades on DEXs are automated and carried out using decentralized apps and smart contracts based on predefined parameters. DEXs facilitate peer-to-peer trading and have a less rigid registration process. They do not require KYC. DEXs are also more secure if the smart contracts are safe and protected.
They are not a viable choice for beginner cryptocurrency traders because:
No method of exchanging fiat currency to crypto currency
No customer service
Complicated UI and Mechanics
Presence of scam coins
Liquidity struggles
Chances of Smart contract hack
Gas fee (depending on the chain)
No insurance
Nonetheless, they are a superior choice for experienced traders.
Hybrid exchanges (HEX)
Hybrid Exchange is a new generation of cryptocurrency trading platform built on the strengths of both decentralized and centralized exchanges. Such examples include Qurrex, Eidoo, and Legolas. HEXs have the usability and liquidity of CEXs and the anonymity and security of the DEXs. HEX provides users access to their private keys and has no taker fees and gas fees. They also boast faster transaction speeds than DEXs.
HEXs are a relatively new development in the crypto space and haven't gained much traction. They are not recommended for new traders yet.
Start your crypto journey with some of the most trusted exchanges to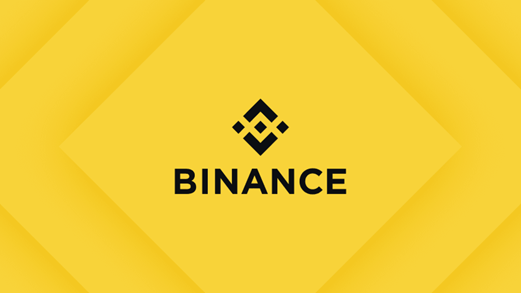 Binance
Binance is the most popular and largest cryptocurrency exchange in the world. Binance offers hundreds of cryptocurrencies and a wide array of trading features, including an impressive selection of market charts.
In addition to the exchange, Binance has its own blockchain ecosystem. This includes a mining pool and staking services. They also offer lending, spot, futures and OTC trading as well as an NFT marketplace.
Binance has a secure asset fund for its users to help protect their money called SAFU. A portion of every fee is allocated to SAFU by Binance. The SAFU, established in 2018, will allow Binance to reimburse its users if any money gets lost because of the Exchange.
The Exchange offers:
Stringent security features
One of the lowest fees in the entire industry
Support Fiat deposit and trading pairs
P2P market
Secure Staking with high rewards
Many trading options, including spot trading, peer-to-peer, margin trading, etc
A wide array of indicators and charts
A comprehensive learning platform
Key Metrics
Type: CEX
Reserve: $67.7B
Crypto Coins: 386
Fiat Coins: 46
The platform can be intimidating at first. But it is worth spending the time and getting familiar with the platform as Binance is one of the safest exchanges available on the market right now.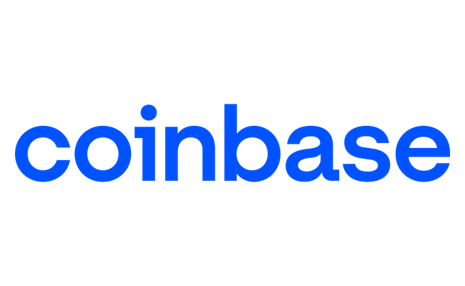 Coinbase
Coinbase is one of the largest crypto exchanges in the world, with over 98 million users and roughly $220 billion in assets under management. It operates with users in 100+ countries and manages a robust cryptocurrency ecosystem supporting 13,000 financial institutions. Coinbase has an account minimum of just $2, making it an excellent exchange for newbies. But you must be at least 18 or older and have a government-issued ID to open an account.
Coinbase is one of the best crypto exchanges for novices because of its easy-to-use interface and robust security features. With a simple onboarding procedure that eases users into trading, the platform has lowered the barrier to entry for investing in crypto.
Its clean UI makes navigating the platform and managing crypto a seamless experience.
It takes stringent security measures.
They store up to 97% of bitcoins in encrypted, geographically separated, offline storage.
They also provide extensive educational material on everything from blockchain to volatility.
The Nasdaq stock exchange lists Coinbase under the ticker COIN.
It is also relatively trusted by US regulators.
Key Metrics
Type: CEX
Reserve: not public
Crypto Coins: 230
Fiat Coins: 3
The higher fees and its complex structure can drive away new Coinbase users. The platform also offers cryptocurrency staking, but customers who stake their coins on Coinbase will lose 25% of their yield profits in fees. Coinbase is ideal if you are based in the US.

Kraken
Kraken was founded in 2011 and is accessible in most countries worldwide. It is one of the biggest and most reliable cryptocurrency exchanges. Kraken, backed by companies like Digital Currency Group, Blockchain Capital, Tribe Capital, Hummingbird Ventures, and others, supports over 8 million traders and institutional clients. It has two platforms: Kraken, its primary trading platform, and Kraken Pro, its professional platform. The standard Kraken platform is appropriate for beginners. And the Kraken Pro, with its sophisticated margin & futures capabilities, will appeal to experienced and professional crypto traders.
Kraken has established itself as the platform of choice for both novices and professionals during the early days of the crypto market.
The platform also offers an extensive range of educational resources to support new crypto traders and investors.
Kraken is an ideal option for investors just beginning with crypto because of its excellent security and spectrum of cryptos.
It has been around for almost a decade and has never been hacked.
The Exchange is highly liquid and has a simple UI.
Over 95% of deposits are stored offline in geographically separated cold storage units.
Video cameras and armed guards monitor its servers stored in secure cages 24/7.
Key Metrics
Type: CEX
Reserve: not public
Crypto Coins: 217
Fiat Coins: 7
Kraken offers Instant Buy, which allows users to trade cryptocurrencies instantly.
Despite being a simple service to use and access, Instant Buy has exorbitant fees that add up in the long run. Nevertheless, Kraken is your best bet if you prioritize security above usability and want to put your cash in the safest possible hands.
Final Thoughts
Every cryptocurrency investor will have a different preference for the ideal and easiest platform to utilize when starting off.
Selecting a brokerage account may be a good idea if you wish to trade both traditional and cryptocurrency.
Choosing CEX may be the best option for novice cryptocurrency investors.
Selecting DEX is the superior alternative if you prefer total control over your cryptocurrency.
Nonetheless, for most crypto investors new and old, Binance might be the ideal choice. Binance is the only one on this list with their reserves made public (It is a crucial factor to consider, especially in the wake of FTX's insolvency). However, some regions are unable to register due to local regulations. For these regions, users should stick to the exchanges that have been approved in their jurisdiction.
Having said that, the exchanges that are available may not list the coin or token that a user wishes to collect or trade. In these circumstances other exchanges are available where confirmation of location and/or government documentation is not mandatory. VPNs are also required for access. These would include ByBit, OKX and others.
However, if a certain threshold is reached KYC or confirmation of identity and location becomes mandatory. Having said this, all users should remain on the correct side of their local governing laws and adhere to the exchange's terms and conditions.
This article is not and should not be taken as legal or financial advice.