I have my fair share of graveyard NFT projects with no future, no hope, no active development, etc. and I'm certain I am not the only one. Are we starting to see a flight to higher quality projects? What determines whether a project has legs, is a flash in the pan, or has no real future.
I fancy myself as a medium quality NFT flipper, I have several items I'm keeping for long term holds and others I only wish I could get rid of. How do you choose which project you back next? I'm not an expert, I'm just a conversation starter.
Let's roll through my grading thoughts, and some things that may be worth trying to not just burn your ETH for a bunch of bags with no hope.
NFT Grade: Miss Me with That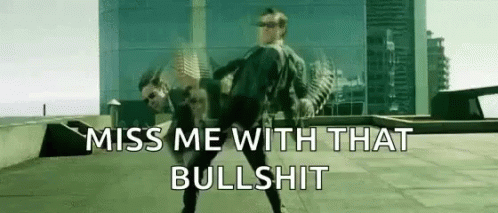 10,000 PFP Whatevers with no utility: It feels like this ship has largely sailed. Even if you like the art, and the art is legitimately good art, that doesn't mean as much as it should. If your community sucks, the biggest step in your roadmap is 'merch,' or there is no meaningful utility outside of a profile pic…probably a no-go for me.
Bears / Raccoons / Apes / Lizards / Ducks / (insert animal here): This ties into the previous point, but do we have to recycle the same animals over, and over again? There are obviously some Blue-Chips, but that doesn't mean we need to keep pumping out the same animals over and over again, does it?
Botched Drops: I'm not a developer or tech guy by any stretch, but get your drops figured out. Verify the contract before the drop, make sure your website works. Hire someone to help! Please!! Some of these issues are understandable, but if they can't get it right out of the gate, it's usually not a recipe for success.
Gas Fee Timing: I know this is hard, but if there are a dozen scheduled drops for the day you are wanting to drop, gas fees are going to suck, and people will be annoyed. A little coordination goes a long way. Even adjusting to a later time when there's less network traffic is usually acceptable. I don't know how much I've spent on gas, or if there's a tool for that, and I don't even want to know…
Not selling out: If it takes your project a couple days to sell out, I'm really okay with that. If it takes a week, two weeks, or never sells out. You're probably dead in the water. In my opinion, don't mint anything that has been live for more than a few days, or you'll probably get stuck with it.
NFT Grade: Meh…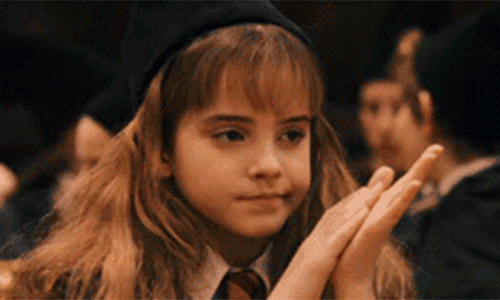 Generative Art: There are some cool pieces out there, I've owned some, sold some, can't sell others. These seem to be longer term plays, which is perfectly fine. Some of the art isn't that cool, some is still overproduced, just need to be selective in what you chase.
Photography: I think this may have some legs in the future, there are some seriously good photographers in the space, and I think this could be big in the 1/1 art space. We'll see!
Anonymous Teams: So, the only reason this isn't in the "Miss me with that" category, is there are a couple of anonymous projects out there that are interesting. Off the top of my head 24px PixelCats comes to mind. People are at a point where they want to know who they're dealing with.
Derivatives: I've been big on derivatives in most cases, but it's starting to burn me a bit. Unless it's one with a lot of hype and community activity, derivatives are not very liquid. If it's a solid project with an active team and it's not just a blatant cash grab, there are some gems here. There is some cool artwork being done on several of these projects, but you better like the art because that's usually all they have going for them.
Land Promises: Specifically tied to, or part of a roadmap of a PFP type project. Has anyone successfully figured this out? You get land in the metaverse somewhere with your PFP? If there's a project that has this nailed, I want to know how it went down and if it's viable.
Music: I think there's something here, although I'm not sure what. The music industry is kind of a cluster with all the copyright issues, I'm not sure if this one is quite figured out. Maybe for an up-and-comer without a label attachment??
NFT Grade: LFG!!!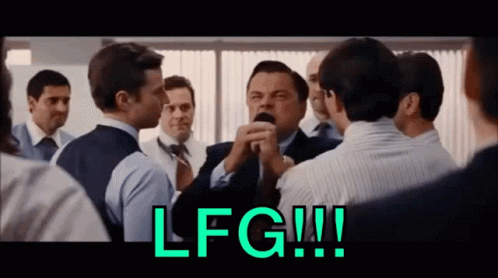 Playing Card Projects: RSOP has been a massive success, and I admittedly sold mine waaaay to early. Latest playing card drop was Playing Arts Crypto Edition, which is on a face melting rise right now. Could see this space getting more crowded in the future!
Gaming: Axie Infinity has done over $1B in sales, with a "B" since they started! Let that sink in. Parallel Alpha is on a tear, ZedRun is a staple. Need I say more? Don't get this confused with promises of gaming on the roadmap, not sure that belongs in this conversation.
Strong Community: The community can make or break you; we've seen communities turn on each other, moderators lose control, rug pulls, and other atrocities. Strong community, strong project, and future…in most cases.
Charity Tie In: I'm a sucker for a good charity contribution. The numbers some of these drops are pulling, it would be nice to see most projects have some charity aspect they are engaged in or contributing to. Make sure the charity aspect is public, tracked, and the real deal and you have my attention.
Vee Friends Level Utility: If your next NFT project has a serious utility aspect to it, I think this is ultimately where the space will head. There is so much potential behind the guise of an NFT, if you can put it to use outside of just updating your Twitter profile pic, that's a project I can get behind. Even if the concept isn't quite proven out yet.
At the end of the day, luck, timing, cost, and an eye for a good deal or good project are all going to be determining factors. But there is a lot to wade through and I am certainly still learning as well. Let's go make it happen and find and back some killer projects that will bring real value and change into the NFT-verse!
If you liked this article, check out my other work here.