Top 10 Bear Market NFT Budget Bets
Bear markets are a great time to be able to stack assets that you are willing to bet on long term, true money is not made in a bull run, it is made in bear markets and the gains are realized in the bull runs most of the time. "Be fearful when others are greedy, and be greedy when others are fearful" is a great way to currently look at a lot of these bets.
But with that in mind, this list is by no means financial advice, as some of these projects are much riskier than others to buy at this level, not all projects are guaranteed to make it through the bear market, but these are all projects that have shown they can make amazing things happen under the correct circumstances. Most of these projects are only a few steps away from being able to return to their former peaks, but some may never be able to have that same shine to them that they once did.
In order to make this list you have to meet the following requirements:
Been around more than 4-6 months
Be under .25 currently
Actually, have a chance to come back above .25 in my opinion
Be a project I would be willing to invest my own money in

Honorable mention:
The price was a tad above my requirements but it is a project that I've always enjoyed. I love the look of them, especially the animated ones. Do I think they'll ever get back to their prime when twitter was flooded with nothing but "SUP"? I doubt that is the case as most of the community has begun to move on. But in the next bull run you may just catch me throwing around some SUPs in the pond.

This is an outlier for this list, and one of the lowest risk bets on this list as far as price goes. This project never quite hit the limelight as many of the others had but this is a project that has continued to execute on everything promised. Ben Mezrich has written Bringing Down the House and Accidental Billionaires, which were made into '21' and 'the social network'.
They are building something similar to what we have seen from Jenkins the Valet with revenue sharing which would give holders rights, as a group, to 50% of any revenue from monetization of the screenplay Ben expects to develop around the NFT/web3 space. This is unique enough to be able to make a run. This is the type of project that if you don't pay attention to it, one day you look at it and wonder when it ran up to the price it is at. And it is one that I'm willing to take a bet on long-term.

They had all the right ingredients to make big things happen, with things from Coffeedan's huge following, a solid execution of the roadmap, and even the announcement of their own TV show but unfortunately, fell from graces on their own perceived greed. As shown by many other projects in the space, launching a secondary collection has usually only been proven to drag the OG collection down if not executed perfectly, and this was no different.
The biggest mistake they made was trying to launch their babies collection during a bear market at a .2 price point which was 33% of the OG collections floor at the time. They were not able to pivot in time to save face but that does not mean they are completely out of the game. Betting on a team is risky when the team has shown to not listen to the feedback of the community, but this project may just have the connections to make things happen for them if they can make it past this current down trend.

This may be the most surprising project to make this list, as I never expected to see it fall to its current .2 range. This is also one of the riskiest picks on the list as they are getting ready to scrap their current roadmap in favor of listening to the community in order to try to save a sinking ship. They fell victim to over complication and not being able to keep its holders engaged in the story while providing them with the value they had expected. While it is one of the riskiest plays on the list it also has some of the most upside potential.
Being able to listen to the community and pivot is something that is not seen much in the NFT space but if done correctly can lead to catapulting the project back into the glory it used to have. The art is amazing, and the team wants to continue to build but this project's future is in the hands of the current community and how they respond.

I think this one meets all my criteria, honestly the conversion of $magic to ETH was a tad confusing since $magic was unexpectedly not at $0 yet, but here we are. The best things to bet on during bear markets are builders and the community and this checks both boxes. The team had built so much in their quest to be the Nintendo of web3 and seem to have no plans on stopping.
They lost some of their appeal due to the community being one track minded and the founder being known to be emotional at times but they do have the foundation and funding to make big things happen. This is more of a dart throw by not being on mainnet but I'm sure we've all bought worse.

One of the projects I hate to see on this list as it means with most because it has fallen from its peaks of the bull market. The biggest issue they have run into is the ability to stay relevant while trying to slowly build everything that they have coming. They have fallen victim to being pulled in too many directions at the same time without officially delivering any of it to the final product yet. While that is an issue in the short term, it does mean that there is a ton of upside potential here once they are able to start delivering everything they have in their pipeline.
They have things coming from 3D and pixel versions of the NFT you own, to a token and playable game. If they can deliver on everything, they have in store this is a project that may be primed for a run, but the problem is that we haven't seen it yet after all this time. Building takes time so this may just be worth a long-time flier to toss in the vault and check back on a few months from now.

This is one of those projects that it hasn't made sense to me why it hasn't caught on more, they've done everything the correct way, and have a strong community that isn't afraid to rep their Goatz as PFPs but the market just hasn't seemed to follow suit. They've created something unique with their forging to be able to burn a Goatz and add the traits you want to keep to another Goatz you own, while creating a nice token sink. This is a team and community that feels like it is one major catalyst away from seeing a major run.

This is a bet on the team and some of their previous accolades. Granted yesterday's homeruns don't win today's games, but this is a team that is more than capable of hitting it out of the park at any given time. Their CEO and co-founder, Kevin Lin, is best known for being a co-founder of twitch. His passion for gaming is what brought him into web3 and he wants to deliver a block buster game.
Even beyond him the team is stacked with engineers from Twitch, to multiple team members from the Forbes 30 under 30, and Emmy and Peabody award winners. This team has the war chest to make the development happen, and has flown under the radar enough to this point to be worth a shot in the dark

This team pulled off one of the most beneficial things the NFT space had seen up to the time of their mint by being able to write up one of the very first gas optimized contracts the space had seen. Not to take away from what Azuki was able to do by tweaking it even further, it was the Nerds who first were able to change our expectations in the space and lowered the average gas cost in mints by roughly 70%.
If you are interested in how they did it, check it out here! This team has only begun to scratch the surface of what they are building with the lore of their project, and it's a team I'd be willing to bet on to lead the space to even more innovations as we start to on-board newcomers.

The original on-chain PFP that was a massive cook at its time. One of the things they were most known for a main reason they were so coveted is it was the ticket to their amazing alpha vault, and also one of the reasons it has slowly started to bleed out in the bear is the same level of commitment to alpha hasn't been there.
They have already built so much in the space and delivered an amazing mini-game minting experience with their 3D collection that recently launched but unfortunately, they suffered the same demise as most projects that launched a second collection. This is an interesting one because there is no guarantee the alpha will return to its peak stages as before, but it is a safe bet that there are still many of the same holders that we may see back in the next bull run. Fundamentally nothing has changed and the team is still building and as solid as ever, expect big things from them in the future.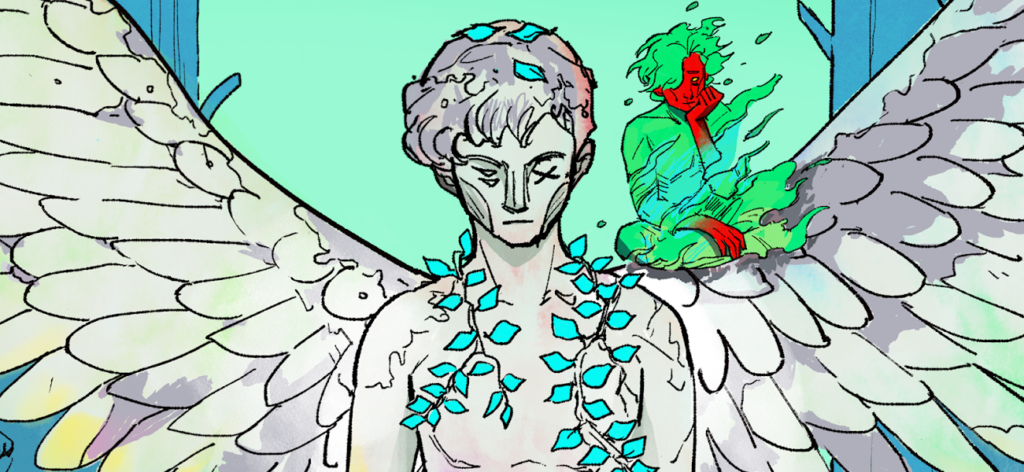 This is a unique way to gain access to a top tier team. With multiple tiers of entry into the ecosystem it is easy to be able to enter and start reaping benefits, with entry points as low as .08 for the Pxin Gxng it is a relatively safe bet. Another sold buy in the eco-system is Ghxst comic chapter one which is already known to be a mint pass for chapter two. They have multiple additional projects launching in their eco-system from the Mxnster collection, Ghxst comic chapter two, and dxcades.
All are very unique in their own aspects and give so many routes into the project without being dilutive. By owning a piece, it grants you access to the discord, which will allow you the opportunity to start learning all of the ins and outs of the project. Even though art is subjective this is the top project that blends unique art with PFP capability and a team that has been proven to deliver. The community is top notch as well, and will make you feel right at home! There are no safe bets in NFTs but this is a team and project I'd feel comfortable to bet on.
I would love to hear everyone's votes on projects that fit these criteria and where they rank in your opinions, feel free to hit up my Twitter, or come check us out in the dGEN Network discord and let us hear who you are betting on!
Check out my other articles here.