As the summer season starts to fade, the crisp autumn breeze ushers in a familiar and feverish excitement—the kickoff of NFL, NBA, NHL, and college sports seasons. However, this year carries an added thrill, a fresh pulse in the air that reverberates through the realms of both crypto and gambling.
This fall brings the resurgence of GambleFi tokens, an alluring fusion where the dynamic worlds of cryptocurrency and sports betting intertwine. While it may not flaunt the same glitz and glamour as the bustling casinos of Las Vegas, GambleFi offers an engaging odyssey, where risk converges with reward in a dance uniquely its own. As we prepare for an unparalleled betting season, gather your popcorn and digital wallets, for the stage is set for a captivating performance, where the applause materializes as multiplying tokens and triumphant wagers.
1. RollBit ($RLB)

The #1 Spot
RollBit, available exclusively on the Solana blockchain, offers a dynamic fusion of cryptocurrency gambling and NFT integration. As a crypto casino, it presents traditional games like slots, blackjack, roulette, monopoly, and live casino experiences, alongside sports and esports betting. Notably, RollBit introduces NFT loans and gambling, coupled with 1000x leverage crypto futures trading, adding versatility to its offerings.
Controversies
RollBit has faced licensing issues, with the removal of Curaçao license information and the need to address discrepancies related to crypto derivatives trading under the existing license. Additionally, one of the most glaring concerns is the prevalence of influencer shills, where social media personalities promote the platform without always disclosing their vested interests. Rumors have floated throughout CT that influencers stood to gain upwards of a quarter million dollars if RLB hit certain price targets, under the condition of issuing a few "organic RLB tweets" a week.
Financial Performance
RollBit boasts remarkable financial achievements, with annual profits reaching around $47 million and a total trading volume of $207 billion in 2022. NFT collections like Rollbots and Sportsbots serve as VIP memberships, offering casino profit shares and gambling perks based on NFT rarity traits. NFT owners earned approximately $49 million, highlighting the potential profitability of the platform.
Outlook
RollBit recently initiated a game-changing move that led to an impressive 63% surge in RLB token prices. The platform's commitment to daily token buybacks and burns, funded by a percentage of fees from crypto futures, sports betting, and casino games, signals a bold stride towards reducing token supply. With over $2.5 billion in crypto futures traded within just 24 hours and a revenue exceeding $2 million during the same period, RollBit's strategic token management approach has the potential to reshape the RLB token landscape and further propel its growth.
2. Dream Machine ($DMT)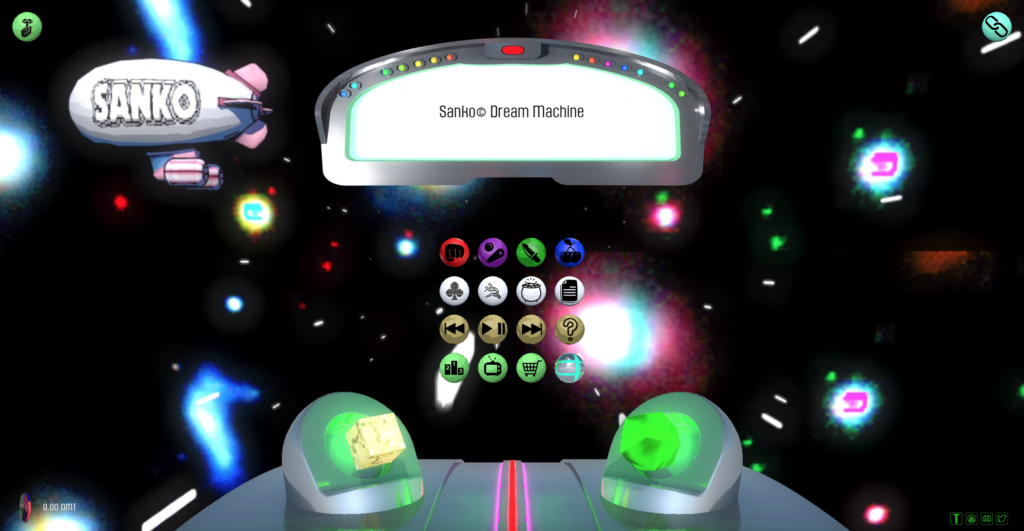 Overview
Next up is Dream Machine (DMT), a dynamic fusion of poker and blockchain prowess, curated by Sanko Corp (The team behind the Milady NFT collection) and hosted on the Arbitrum network. The spotlight here belongs to The Dream Machine—an immersive arcade realm seamlessly infused with NFT and token-based gaming.
Elevated Gameplay Ecosystem
In a move reminiscent of traditional arcades, DMT takes center stage as the play-to-play token, orchestrating in-game economies, character progression, power-ups, and immersive unlocks. Players are handsomely rewarded in DMT, infusing an exhilarating edge into every gaming adventure.
Strategic Tokenomics
Dream Machine's strategic token design positions it for potential success. By structuring DMT to be scarce and releasing a significant portion during the initial launch and airdrop, the platform aims to ensure sustainability and user engagement. The token's deflationary mechanics, including a burn rate from transaction fees and staking rewards, add a layer of value retention. Moreover, the project's integration of Gaming NFTs and their potential connection to yield from gaming activity introduces a unique way for players to engage and earn.
A Dreamy Future
The launchpad for games on Sanko Console further enhances the ecosystem's potential for growth and expansion. Dream Machine's diverse game offerings, including UNO, streaming services, remade RuneScape (SankoScape), Blackjack, Chess, and upcoming additions, cater to a broad gaming audience and hint at a promising future. With its forward-looking vision, strategic tokenomics, and commitment to fostering a vibrant gaming community, Dream Machine's DMT token could emerge as a compelling player in the evolving landscape of token-based gaming, presenting a compelling opportunity for both gamers and investors alike.
3. Blockchain Bets ($BCB)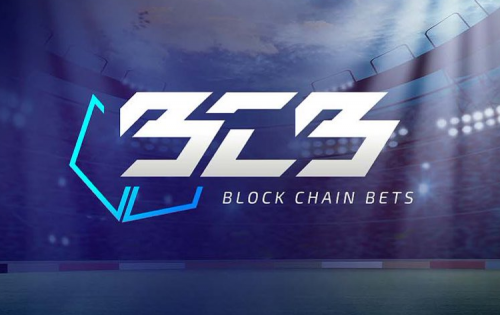 Origins and Purpose
Remember the meme coin World Cup Inu? Many people on CT questioned what would or could happen to a token dedicated to a specific event with a limited lifespan once the event concluded. Blockchain Bets emerged as a solution, with the project deftly orchestrating a seamless transition beyond the event, showcasing its community-focused ethos. With its recent Certik Auditing and Assure DeFi verification, Blockchain Bets beckons investors with a confidence-inducing embrace.
A Winning Lineup
Blockchain Bets has curated a premier Sportsbook and Casino, while Poker undergoes BETA testing. A standout feature lies in its commitment to channel 100% of platform profits directly to stakers. The financial dynamics are further fine-tuned, as operational costs are currently shouldered by the sell tax, delivering an enhanced experience for stakers.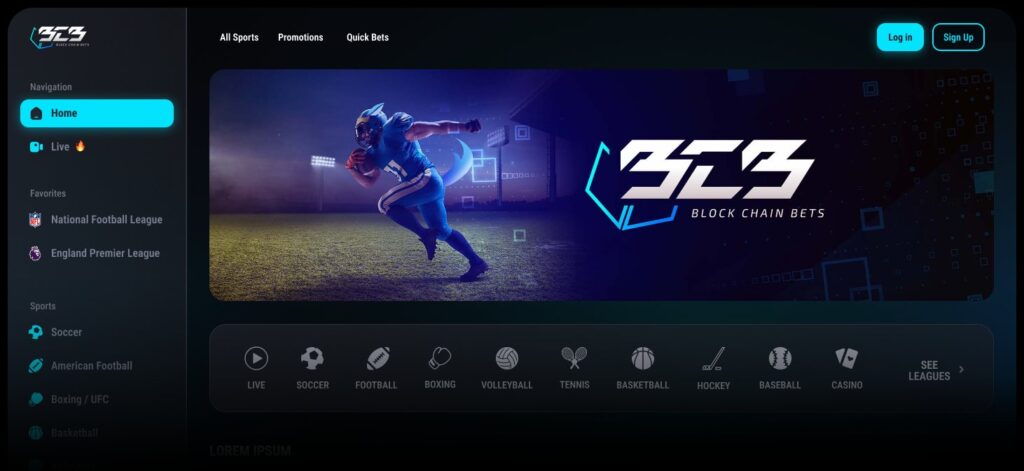 Tokenomics and Growth
This dynamic ecosystem boasts a total of 1 billion tokens, with 878 million in circulation, 122 million burned, and 43 million secured in Exchange Reserves. The tokenomics strategy is anything but conventional, with a substantial community offering at an accessible entry price. A blossoming community of over 2000 holders within two months exemplifies the project's thriving engagement.
Staking to the Moon?
Blockchain Bets pioneers an unparalleled staking program. Holders can stake their $BCB tokens directly within the Blockchain App, reaping rewards in $BCB and stable coins through airdrops. Notably, a remarkable 45% of the circulating supply has found its way into the staking program, fostering a network effect that reinforces the community's growth. As Blockchain Bets leverages its origins, innovative tokenomics, and community-powered staking, it paints a vivid portrait of a project poised for both prosperity and pioneering strides within the blockchain gaming realm.
4. Winr Protocol ($WINR)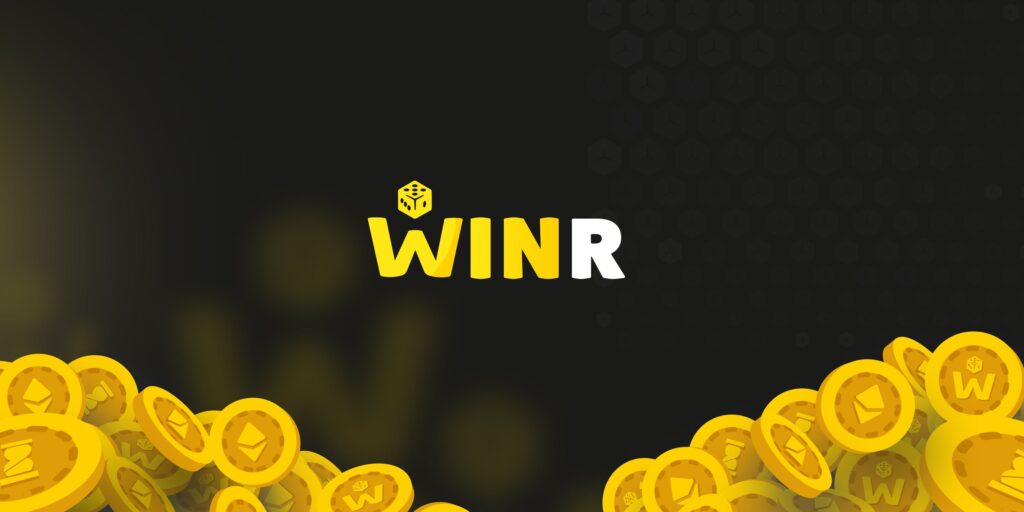 Pioneering Possibilities
Winr Protocol ($WINR) isn't just another Gamble-fi venture; it's the driving force behind a seamless framework that fuels decentralized gaming. Though not a Gamble-fi project per se, $WINR creates the foundation for others to thrive, eliminating hurdles and opening revenue streams.
Empowering the Casino Realm
$WINR serves as a foundational casino platform on Arbitrum, inviting other protocols to build upon its sturdy base. The WINR Protocol, residing within WINR Chain, champions autonomous liquidity and incentives for on-chain games that need a counterparty asset vault.
Developer Delight and Shared Rewards
For developers, $WINR offers an orchestral array of opportunities. Armed with the WINR Protocol's smart contract game engine, they craft games with swift 1-second finality, delivering a seamless user experience. The WINR DAO propels games into the deep WINR Liquidity Pool, ensuring direct player payouts. Incentives flow through vWINR emissions, while developers earn commissions from minted vWINR, shaping an ecosystem of on-chain games. This dynamic system operates within a unique circular economy: 60% of collected fees bolster the WINR/vWINR staking pool, 20% drive buyback and burn initiatives, and an additional 20% reward the core developers. This arrangement highlights a community-focused approach, where everyone's contribution is acknowledged and rewarded.
Player Adventure
Players enter a realm of immediate magic. Games unfold on-chain, and transactions are settled rapidly via smart contracts. Incentives manifested as vWINR, cascade with every transaction, clear and quick. The landscape brims with transparency, and rewarding on-chain promotions, all guided by decentralized oracles ensuring untampered randomness.
Realizing Potential
At present, the $WINR universe centers on a single dApp, JustBetOfficial. Here, a decentralized casino realm beckons, where players channel their impulses into traditional casino ventures. As $WINR's universe continues to expand, it paints a promising picture of decentralized gaming, poised to transform interactive entertainment in ways never seen before.
5. BetSwirl ($BETS)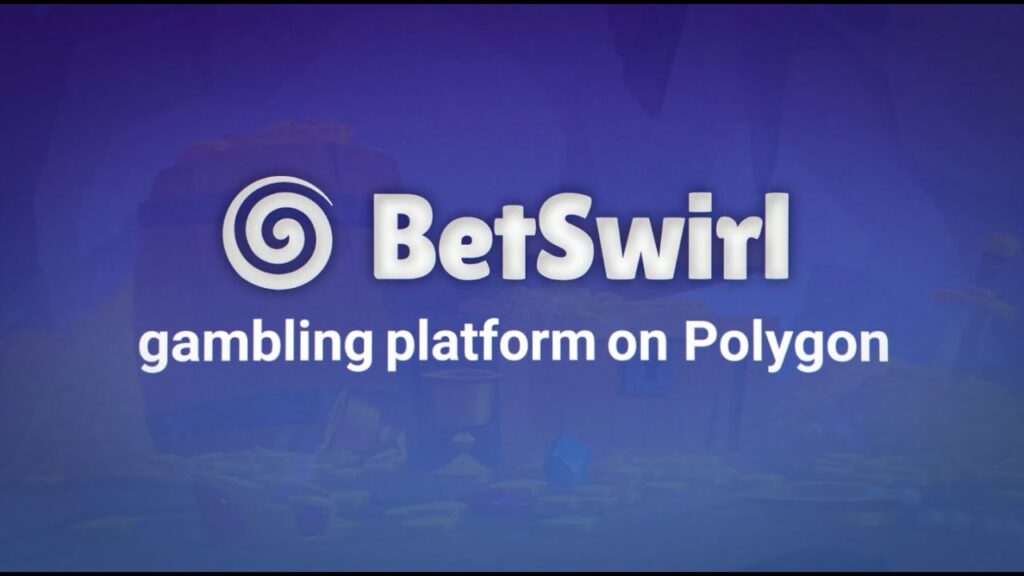 Unveiling a New Era of Decentralized Gaming
Step into the realm of BetSwirl, an innovative online cryptocurrency gaming platform that transcends traditional boundaries. Operating fully decentralized and anonymous, BetSwirl promises fair play, a fun-filled experience, and an immersive gamer journey like no other.
Key Features for the Win
BetSwirl delivers a host of compelling features:
Engage in an interactive gaming escapade with captivating animations and sound effects, poised to take the metaverse by storm.
Dive into various games like Dice, Coin Toss, and Millionaire Jackpot, all accessible with the token of your choice: MATIC, BNB, AVAX, ETH, BETS, and a range of partner ERC20 tokens.
A pivotal token, BETS, lies at the heart of the protocol, boasting multiple use cases and deflationary mechanisms.
The community finds a friend in the staking program, sharing in the project's profits.
An array of tokens from partner collaborations further enriches the experience.
The protocol's transparent framework is complemented by an all-encompassing protocol analytics dashboard.
Expect a community-driven experience brimming with incentives, rewards, and delightful surprises.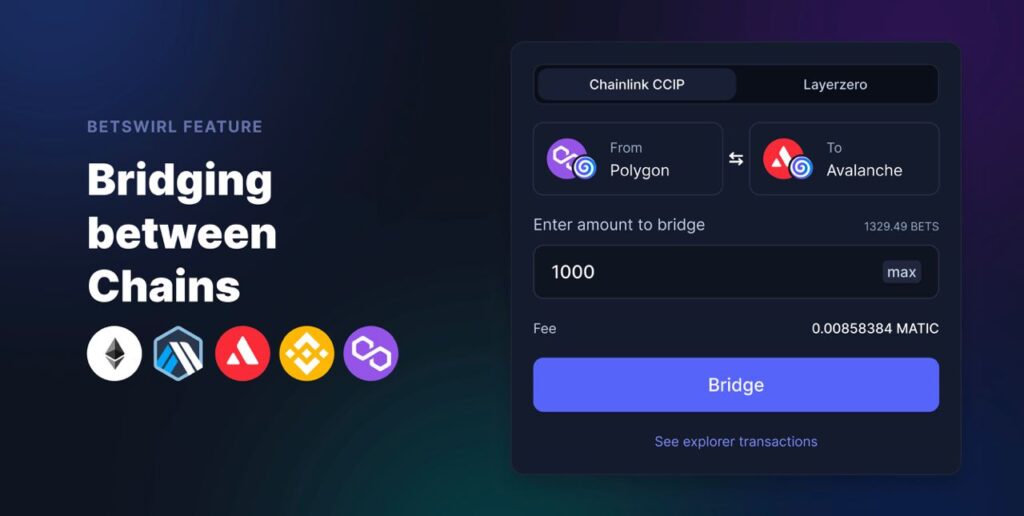 Staking Made Simple and Rewarding
Powered by the secure Curve Finance MultiRewards contract, BetSwirl's staking system allows you to stake BETS tokens, accumulating valuable rewards over time in MATIC, ETH, BNB, or AVAX. And when you're ready, reclaim your tokens with ease.
The BETS Journey: Redistributing Rewards and Fueling Growth
BetSwirl redistributes rewards to stakers, adds liquidity to enhance payouts, supports marketing and protocol development, and bolsters DEX pairs liquidity. An array of token strategies keeps the ecosystem dynamic and thriving, encouraging volume usage and liquidity provider rewards. With its ingenious tokenomics, transparent strategy, and commitment to community involvement, BetSwirl beckons a future where the allure of decentralized gaming intertwines seamlessly with rewards and shared success.
6. SX_ Bet ($SX)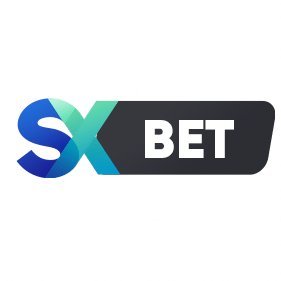 A Disruptive Force in Betting
Discover a novel approach to sports betting with SX Bet, a peer-to-peer blockchain sports betting exchange backed by pioneering crypto VC Nascent. Unlike traditional sportsbooks, SX Bet offers a dynamic and competitive environment where users bet against each other, not the house.
Embracing DeFi Principles
SX Bet's unique approach includes:
Lowest Fees: The peer-to-peer exchange model on SX Bet fosters competition among users, leading to better odds and significantly lower fees compared to traditional platforms.
Fair, Winners Welcome: SX Bet is designed to welcome winners, with no financial incentive to ban them. The protocol thrives on volume, not losing bets.
Transparency: SX Bet's public team, on-chain settlement of bets, and transparent fee distribution ensure a fully auditable trail.
Automated Betting: SX Bet's free API empowers bettors to build automated betting bots, enabling real-time strategy execution.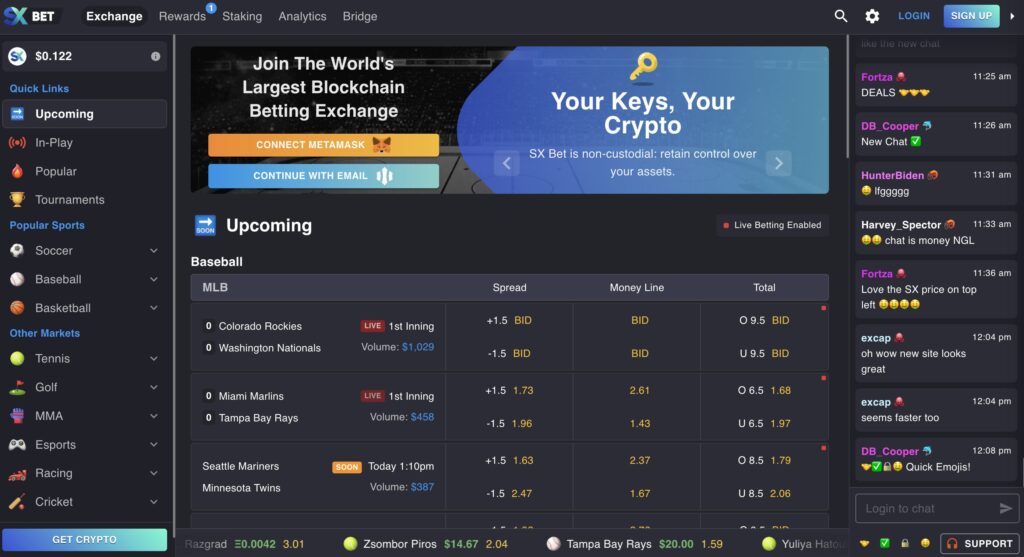 Unlocking Self-Custody and Growth
At SX Bet, self-custody is paramount. Bettors wager directly from their wallets, and winnings are automatically paid out via smart contracts. The platform's growth is evident, with over $350 million in bets processed and approximately $4.4 million earned in fees.
The SX Token: A New Paradigm
Central to SX Bet's ecosystem is the SX Network token, governing staking, discounts, and decision-making regarding fees and governance changes. With a market cap of less than $15 million, SX holds the potential to transform the industry
A Rewarding Journey Ahead
Beyond revolutionizing the betting landscape, SX Bet rewards its users. Bettors are incentivized with weekly SX token allocations, democratizing the platform and making every wager a step toward ownership. As the sports betting industry embraces the winds of change, SX Bet stands tall as a beacon of hope—a platform that encapsulates the true essence of Web3 principles. With its commitment to fairness, transparency, and empowerment, SX Bet invites bettors to join the revolution and reshape the future of sports betting. 
GambleFi's Journey
As our journey through the GambleFi landscape comes to a close, it's clear that this realm offers both alluring prospects and potential pitfalls. Just like in a high-stakes casino game, the world of crypto gaming is filled with excitement and unpredictability. With the stage set for the next chapter in this crypto narrative, we eagerly await the unveiling of innovations that could redefine the game. Just as a seasoned gambler balances risk and reward, the future of crypto gaming will require a delicate equilibrium of innovation and integrity to ensure a fair and transparent playing field.