VeeFriends is Gary Vaynerchuk's NFT (non-fungible token) collection around his intellectual property and community.
Owning a VeeFriend provides you access to a three-year NFT conference (2022-2024) called VeeCon. Additionally, it provides you access to become part of the VeeFriends community.
VeeFriends Series 1
VeeFriends launched in May 2021 containing 10,255 tokens in the collection based on 268 drawings done by Gary Vaynerchuk himself. A majority of the tokens are admission tokens to VeeCon, however there are 555 Gift Goat tokens – that give you a minimum of 6 physical gifts per year & 300 access tokens which include several one-on-one time with Gary Vee.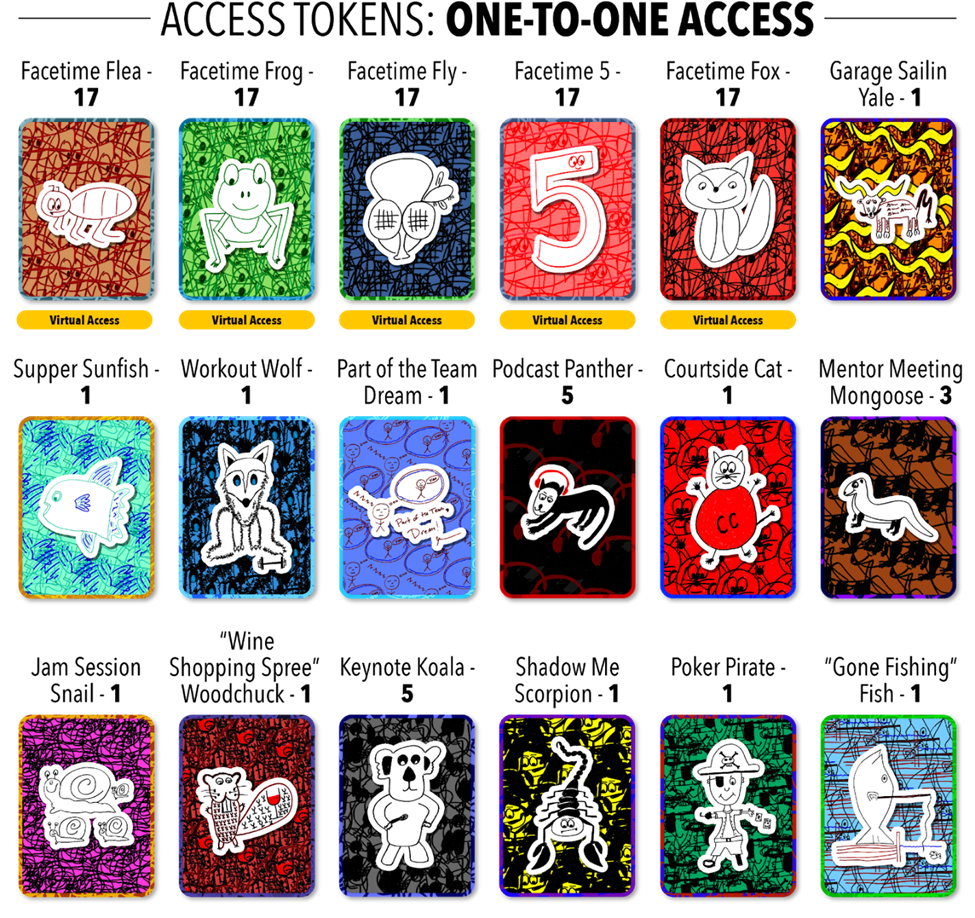 VeeFriends Series 2
The goal for Gary is to turn these characters into prominent figure that people care about. He has made a comparison to VeeFriends being his Disney and plans to build out the characters for the rest of his life.
At first it was difficult to see this vision come to light with the series 1 drawings, however, in April 2022 he launched a series 2 collection which was an evolution to series 1. In series 2, Gary's original hand-drawn characters were recreated into 3-D characters, with backgrounds and various poses through the 55,555 supply.
Furthermore, he introduced 15 new characters to the Series 2 to continue expanding his IP and the world.

Building out the IP
Building meaningful characters and trying to be Disney is not an easy task by any means, but I've learned not to fade Gary Vee. Being an avid garage flipper and extremely successful businessman (net worth: ~200 million) he understands culture and attention like no one else does.
In order to gain any relevance Gary needs to get others involved in the space and what other way than characters that are kid friendly. Kids will have no idea what NFTs are, but it is easy to imagine that they will resonate with characters simply through the animations he creates.
Furthermore, kids nowadays basically grow up with an iPad and access to the internet therefore it is easier to imagine they will understand digital ownership and blockchain technologies relative to older generations that are resistant to change.
There are several VeeFriends that target other demographics and several of the characters are yet to be built out yet, the overall goal is to build IP and that can be done through several ways.
See this catchy theme song for Rare Robot that is a popular character in the universe:
Utility to NFTs
The beautiful thing about NFTs and VeeFriends is that the details of the NFT (metadata) are all on the blockchain and visible to all. This is powerful as it allows Gary Vee ( project founder) to provide utility to different holders.
For example, in July it was announced that those that held the character "To The Moon Meerkat Muscat" were eligible to claim (3) free bottles of wine and a white tee if you held a series 1 character and a white tee if you held a series 2 character – more info here
There have been several physical items that were gifted to holders with a specific trait, whereas non-holders would have to buy it. NFTs allow for holders to be easily rewarded through various activations or giveaways as ownership can be easily verified on the blockchain by simply connecting web3 wallet.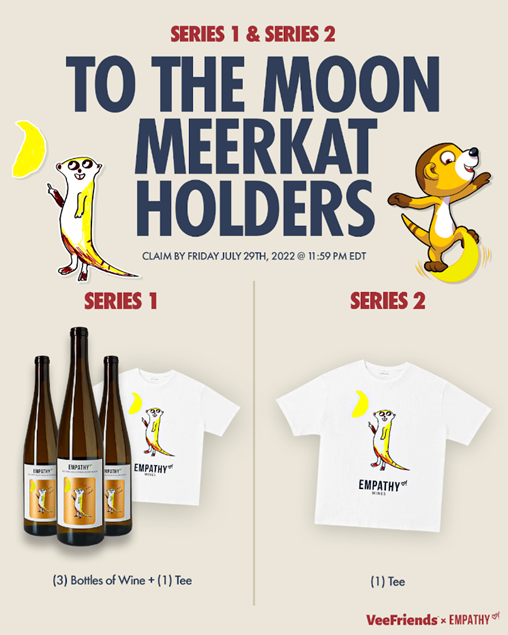 Gary Vaynerchuk is on a 50+ year mission to make VeeFriends the biggest project, this is only year 2 of this long journey and only time will tell if this is something that he can accomplish.