Stuffed Animals, for ages 14+, but also your kids….
I find it important to put the disclosures first. I have no kids and, unless I owned or bought the NFT for them, wouldn't buy an NFT based toy for my nieces who are of stuffed animal receiving age. I hold no Vee Friends series 1 or two.
After all the positive reviews from this year's VEECON, specifically from some close friends in the @dgennetwork including @chrisjourdan, @nftbark, @bunchubets, and @web3morgan I plan to attend next year's VeeCon.
By now everyone has seen or heard the announcement, VeeFriends (VF) toys, the stuffed animals are for ages 14+ are coming to Macy's and Toys R Us. Major retail is getting a mass marketed glimpse of NFTs and WEB3!
Gary and his VeeFriends
Let's take a step back and give a quick overview of VF in case you are just joining for the first time. VF was born from the mind of @garyvee and bills itself as "A Gary Vaynerchuck NFT project around meaningful intellectual property and an extraordinary community." The original project featured 10,255 NFTs that were created and drawn by Gary Vee (GV).

Admittedly the art isn't on the level of a @dario_desiena or @dirtyrobotworks however it was never intended to be. From the jump, it was clear these NFTs were all about the project and its founder GV. The NFTs were made up of drawings of a Loyal Lobster, Innovative Impala and Organized Ostrich.
Not without some controversy however, as post launch, GV was questioned on the back story of two of the drawings in particular, by author Karen Ritchie.
It is important to note that GV denied ever seeing the books and to date there has not been any additional claims or settlements that I was able to find related to the art in question.
Here is link to an @ActionNetworkhq article showing the drawings in question:
https://www.actionnetwork.com/crypto/gary-vaynerchuk-explains-veefriends-similarities-children-book-characters
Moving on with the announcement, Gary and VeeFriends are taking their marketing and branding to the masses.
Who are they for?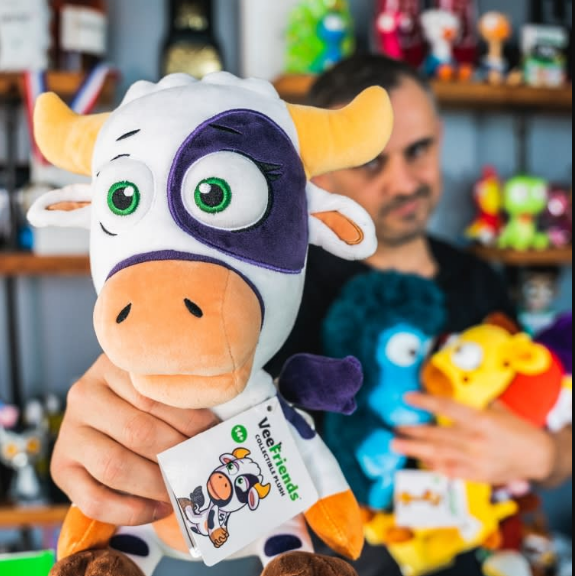 There is a bit of confusion right now as to the target demographic for the toys. Are they for kids, are they for adults, why does the box say 14+? GV is very influential in the NFT/WEB3 space.
He is someone who is focused on driving value and bringing more people into the ecosystem with his educational content. It begs the question then, does creating toys of his NFT project do this?  
I put it out to @twitter looking for "a reason a normie would buy this."  It is important to ask that because if the rationale is to bring people into the space, how does this toy do it. The answers I got ranged from thoughtful to ludicrous and everything in between.
Most commonly, I heard that people would buy it because its soft, plushy and kids don't care. That could just work, but why is it boxed up where no one can touch it? Why does the packaging say 14+?  To understand if a 13- or 14-year-old would even want a stuffed animal, I did some incredibly extensive market research. I texted my 13-year-old nephew:
Me: "EJ, question. Are you or any of your friends asking for a stuffed animal for the holidays?"

EJ: "I'm not and I don't think they are either, why?"
So, with 100% confidence and exhaustive market research I can say that in all likelihood no 13 or 14+ kids want this. Back to my original question, who are these for? If they are for kids, why are they for 14+ on the packaging?
If they are for adults, why would any adult want a toy plushy and how does that bring people into the space? Are they just for Gary's holders?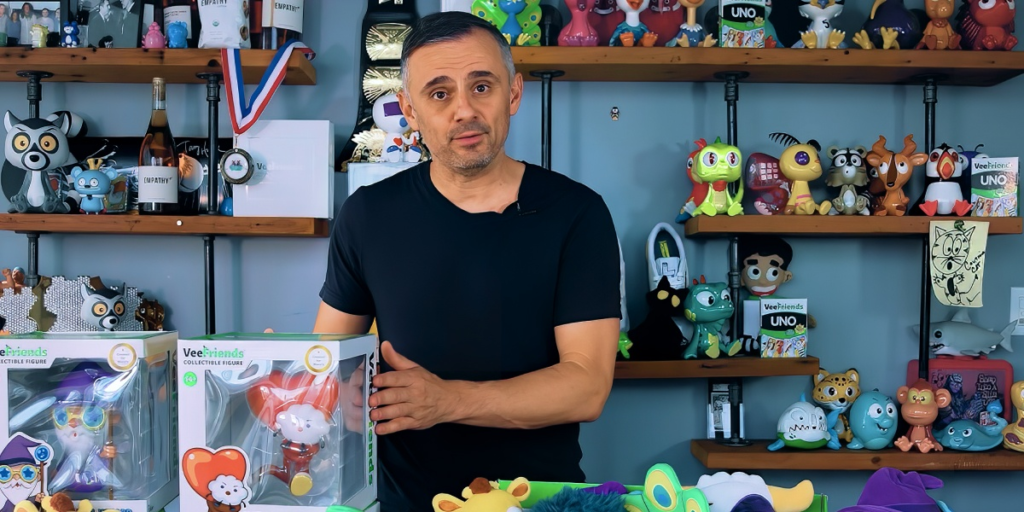 Ultimately, if we are not bringing more people into the space, then we are just cannibalizing each other until there is no one left. Something like this, while grabbing an initial media pop, will quickly fade under the other day to day news and not move us forward.
We will not know the answer for several months, as the holiday buying season has not fully kicked off. Most parents and adults without kids are focused on Halloween as the next big holiday. It will be interesting to see how the market reacts to these toys.
How will Gary, Macy's and Toys R Us market them for mass media to cover through the holidays remains to be seen.
I for one am hopeful that at a minimum, these toys drive awareness, eyeballs and ultimately new entrants into the space.