Visa's Latest Crypto Move is a Big Freakin' Deal
In a week where people are claiming the new species from the Gutter Cat Gang and King Frogs from SupDucks, you may have missed one VERY big story…Visa is building a layer 2 payments channel.
PLEASE DON'T STOP READING IF YOUR EYES GLAZED OVER WHEN I SAID, "Visa is building a layer 2 payments channel" because mine did at first, too. I get it. I tried to read through the 13-page whitepaper from Visa and nearly fell asleep six times. It's complex stuff, but I'm going to break it down, and tell you why it's big news.
Right now, if live in the US and want to send money to someone in England, there's a whole to-do and it takes a long time. It's a laborious process with fees and central banks and takes a few days. Visa wants to change that. While they're not planning to get involved with all of our favorite coins like ETH and BTC (yet), Visa is planning to create a platform that allows seamless and instant transactions of stablecoins.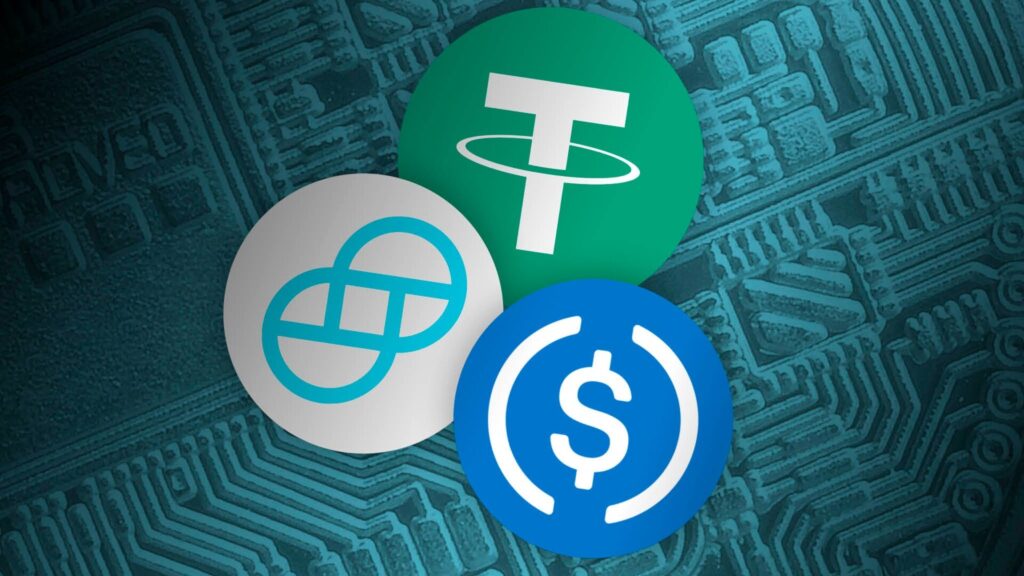 If you don't know what a stablecoin is, it's a cryptocurrency designed to mirror the native currency of a country. The US Dollar Coin (USDC) stays as close to one dollar per one token as it can. The Great British Pound (GBP) stays as close to one pound per one token as it can. So, while ETH can swing wildly from $2,700 per token to $4,000 per token in the span of a few days, the US Dollar Coin aims to have $1 equal one USDC at all times.
Okay, back to what Visa is doing.
Their new platform will make it so payments can go across the borders instantly, with Visa, a large and trusted international company, as the custodian. It'll all on happen the blockchain. In their whitepaper, Visa also talks about minimizing fees and maximizing speed of the delivery of the cash.
Cool story, Steve. Why is this a big deal? Uniswap and Metamask exist.
Off the rip, this is a big deal because it's not just us early adopters kicking around the Wild West and sending money across the magical MATIC bridge with a hope and a prayer. Visa is one of the world's most valuable companies, and they're legitimizing cryptocurrency AND getting some skin in the game.
A few weeks ago, Visa bought a CryptoPunk, which was largely a symbolic move to show they're down with the cause. This platform is Visa's major first step into the world of crypto. Furthermore, while they're locking-in on stablecoins for obvious regulatory reasons, it's not a wild stretch to think they'll venture into more cryptocurrencies like ETH, BTC, and others.
But it's even bigger than that…
Looking at the bigger picture, the next logical step for Visa is to make the trading, buying, and selling of crypto and NFTs much easier. They're getting a head start on a payment transfer platform, so why stop there?
Right now, if you want to buy an NFT in America, you probably transfer money to Coinbase, swap it for ETH, and send it to your Metamask. Then you need to figure out how to navigate OpenSea (which is overwhelming at first), learn about gas, and don't even get me started on setting up a hardware wallet. It's confusing af.
Imagine if Visa made it all as easy as using a credit card. This is one of the reasons Top Shot is so many people's gateway into NFTs. It's easy. They hide the complicated stuff. Most Top Shot users have zero idea that they have a crypto and NFT wallet. Visa has the size, scale, and funding to move the market forward with easier payments and accelerate the adoption of NFTs and crypto.
And, if Visa is working on this, you better believe their competitors will jump into action as well. The competition will accelerate the technology, and before you know it, adoption of crypto and NFTs will be much more accessible, and therefore much more ubiquitous. I'm pumped.
Like this article? Check out my other articles here.
Disclaimer: This article is not financial advice. The NFT and Cryptocurrency markets are very volatile. Please don't invest what you can't afford to lose. Always do your own research before investing.