What is DUST Protocol?
DUST may go down in history as one of the best pivots and experiments the NFT space has ever seen.
It is less than one year old at this point but it has become so much more than just a staking reward to be earned by staking DeadGods and DeGods. But with that being said it has been made very clear from the beginning that DUST is not an investment and has no economic value. With that out of the way let's jump into what has made it so special.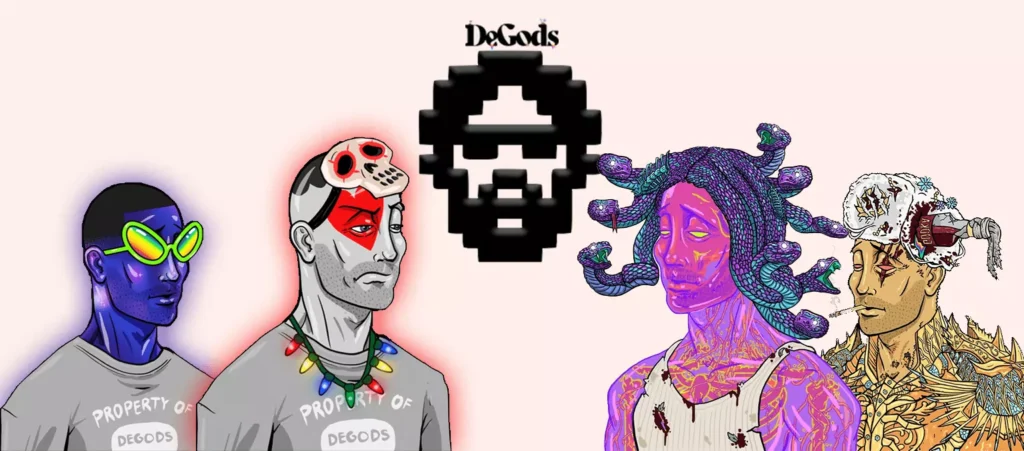 It was launched off of the same model as Bitcoin. Frank has said himself multiple times that when he started into crypto, he was a Bitcoin maxi, which lead to this being born. It is an SPL token on the Solana blockchain and was created with a starting supply of 0. So that means there were no team allocations or no insider trades that allowed people to stack their bags. The only way that it was able to be earned in the beginning was by staking a DeGod and they had the ability to earn 10 DUST per day.
DUST was launched with a maximum supply of 33,300,000 and three baked in halving's which would reduce the staking rewards by fifty percent each time. The first halving occurred at 16,650,000 mined, the second occurred at 24,975,000 mined, and the third is slated to occur at 29,137,500 mined. What this means is that staking rewards have already dramatically decreased from their highs of 10 DUST per DeGods to currently 2.5.
It has also reduced the rewards for DeadGods from the high of 30 DUST per day down to 7.5. With one more halving occurring in approximately forty-five days, that will reduce the staking rewards to its final resting point of 3.75 for DeadGods and 1.25 for DeGods. Even though this seems small it is bullish because DUST was never launched to make holders rich, it was launched to incentivize early support and to be the go-to token for the DeGods ecosystem.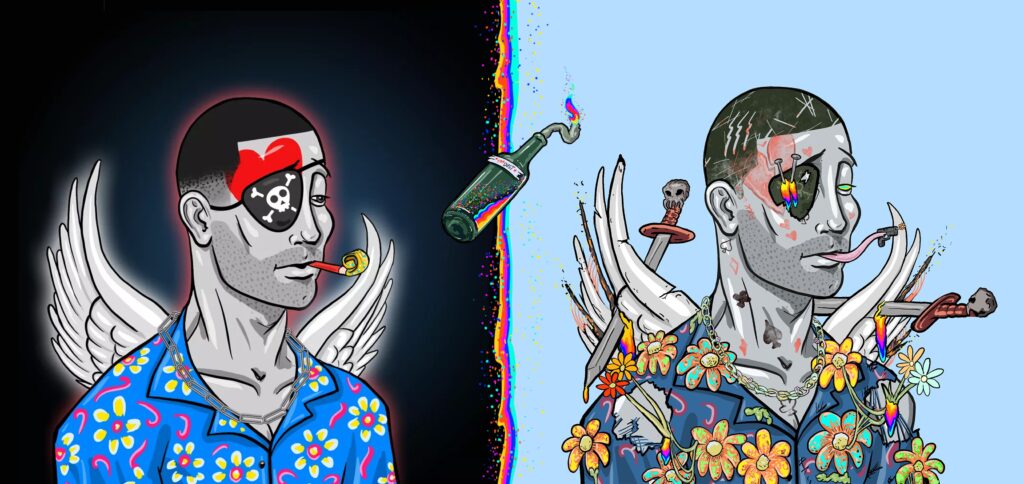 The biggest accomplishment has been how much utility it has had since inception, it hasn't just been another token launched by an NFT project to help raise a floor price or to help whales be able to add to their bags, it has had many use cases from the start. The first round of utility was being able to use it to enter raffles exclusive to the DeDAO for whitelist spots and NFTs held by the DAO. While this was a good token sink the next use case for it was one of the biggest reasons, we saw an initial explosion in DUST.
It was the ability to be able to "kill off" your DeGod into a DeadGod. Frank had always said that one of his biggest issues with DeGods was that the art did not live up to the standard that he wanted to be held to. In order to obtain a DeadGod, you had to hold a DeGod and pay a set amount of DUST to the DeDAO to obtain your DeadGod with the new art.
The day this first launched it was approximately 1000 DUST to kill off your DeGod with the cost increasing by 3.33 DUST a day incentivizing the community to do it sooner than later, current cost is up to roughly 1500 DUST to kill of a DeGod.
This was a very innovative move at the time because instead of creating dilution with a serum or separate NFT they actually had their holders pay them to upgrade the NFT. In return not only did they get the upgraded art but would receive three times as much DUST when staked. On the day of initial launch, the price of DUST actually spiked over six dollars as everyone wanted to kill of their DeGods.
Outside of that the DeDAO has always been actively seeking opportunities to integrate DUST utility into other projects and the Solana Ecosystem as a whole, as we have already seen with such this as famous fox raffles, and many other projects being minted in DUST.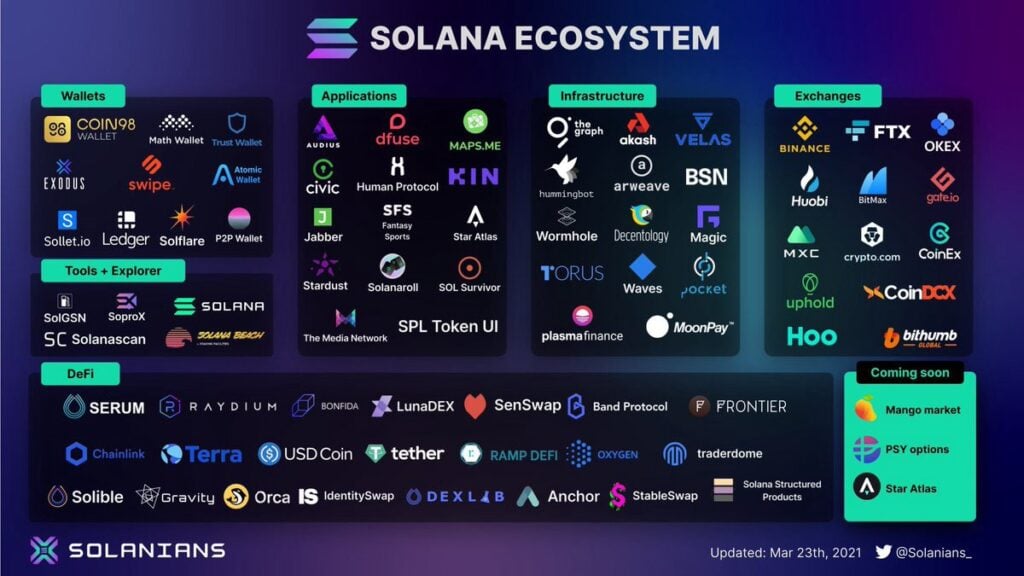 It has also been said since the launch that there would be another NFT project that was coming that would only be mintable in DUST from Frank and the team themselves, so y00ts has arguably been in the making for over 8 months now that will be leading to another amazing token sink that is going to be very bullish for its future.
Currently there has been roughly 26 million DUST mined but there is only currently a little more than 17 million in circulation due to the fact that the DeDAO has already absorbed almost 9 million DUST back through the killing of DeGods and other utility they have provided to it. With the upcoming y00ts mint being a 15,000 collection at the mint price of 375 DUST per that is another 5,625,000 DUST that is going to be absorbed by the DeDAO.
That will result in over fourteen million DUST being out of circulation and in the hands of the team. The team has already publicly stated that they have no plans to take any money from this mint and plan on using all of the DUST in the DeDAO to give it back to the community slowly through rewards. The gods will still earn through staking but it will be very interesting to see how this is given back to reward the communities.
Another large catalyst to remember with DUST is that the day after the y00ts mint is when an announcement is coming from DUST labs, which is the business side that frank has come out for to help incorporate DUST into other projects. They also plan on helping other projects using their whitelist process that has helped the y00ts get so much current recognition.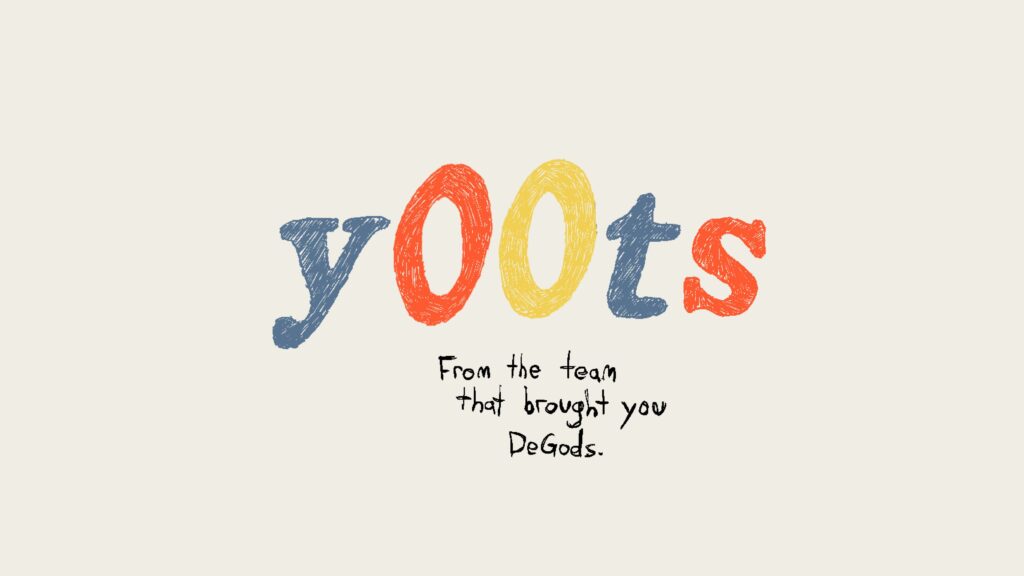 Check out this awesome article by NFTbark for more info on that. Not only is there a DUST lab's announcement the day after y00ts mint, but the new DeGods roadmap also is being dropped the day after that. Frank has specifically said he will make anyone who dumps their bags before the y00ts mint regret it so I expect some big announcements to come.
It will be interesting to see this all play out but from the words of Frank himself "I am here to cater to everyone that bought the all-time highs, I wouldn't be here without the OG supporters but my job is to provide enough value to anyone that bought the all-time high that they will never be selling below that." With that being said I don't think we've even begun to scratch the surface of what's to come.
If you found this article helpful, please check out my other work here.