In its latest update, popular '90s MP3 player Winamp has unveiled that its revolutionary return to the music scene will now involve the use of blockchain technology.
In doing so, company adds to the growing list of iconic '90s and 'noughties' enterprises that are looking to make a mainstream comeback through the medium of Web3.
Winamp's Web3 Update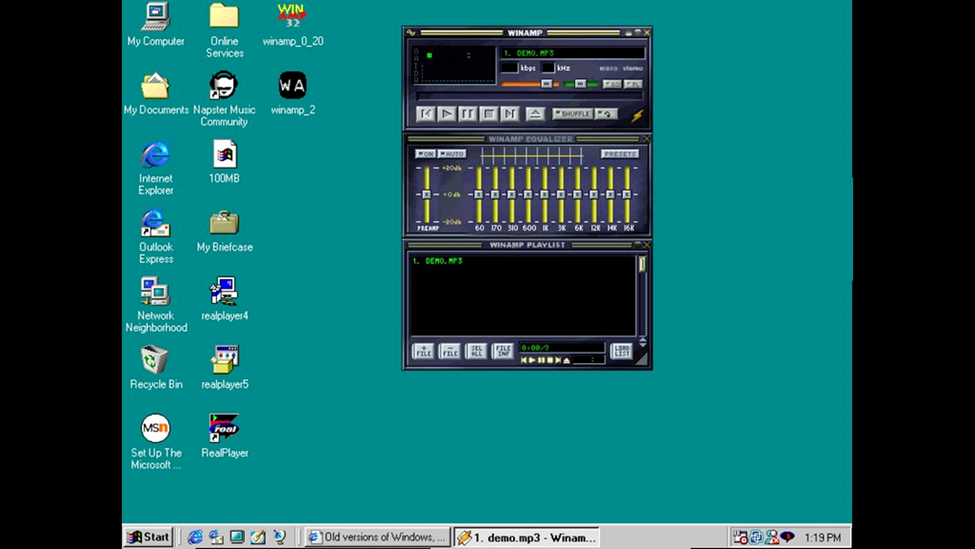 Nine years after its parent company AOL shut down its development, the old-school Windows media player announced its new version (5.9.1) on December 6th, wherein it stated that the update not only reduces the platform's memory footprint and security (amongst other improvements), but also allows users to play music NFTs.
To do so, users can link their MetaMask wallets to browsers such as Chrome, Firefox, or Brave, where from there, they can enjoy listening to audio-embedded NFTs through the platform's world's-first 'standalone NFT audio reading player'- which is compatible with ERC-721 and ERC-1155 audio files, as well as those embedded in other tokens on the Ethereum and Polygon chains.
"This new version of Winamp allows people to listen to any file they want, using a player they already love"

Alexandre Saboundjian, Winamp CEO
Moving forward, the 1997-founded company said that its NFT support will be accompanied by surrounding updates that'll help transform the platform into a universal and go-to place for 'advanced' audio listening. Kicking such processing off with be the launch of a cross-platform creator service, which is scheduled to take place in the early months of 2023.
For Saboundjian, the endeavour represents the Winamp's perennial impact on digital music innovation, as 25 years prior to its web3 exploration, it helped revolutionise the music consumption industry by pioneering slick software system that enabled easy-listening on-the-go- from a wide array of audio formats including MP3, AAC, FLAC, WAV and WMA (amongst others).
As for what its current 2022-founded digital ecosystem presents, it's an all-in-one, Windows 11-compatible music streaming platform that has an array of other features still in development- such as 'Custom Media Libraries,' 'Multi-Device Access,' 'Equaliser Tweak Controls,' and a 'Built-in Radio' system.
Other Old-School Revivals- Limewire and Blockbuster
Winamp is by no means the first 'retro' company to pursue its revival within the Web3 space, as Limewire- which if you don't remember, was the go-to site for (illegally) downloading free songs, videos, and images in the early 2000's- relaunched as an NFT marketplace in May of this year.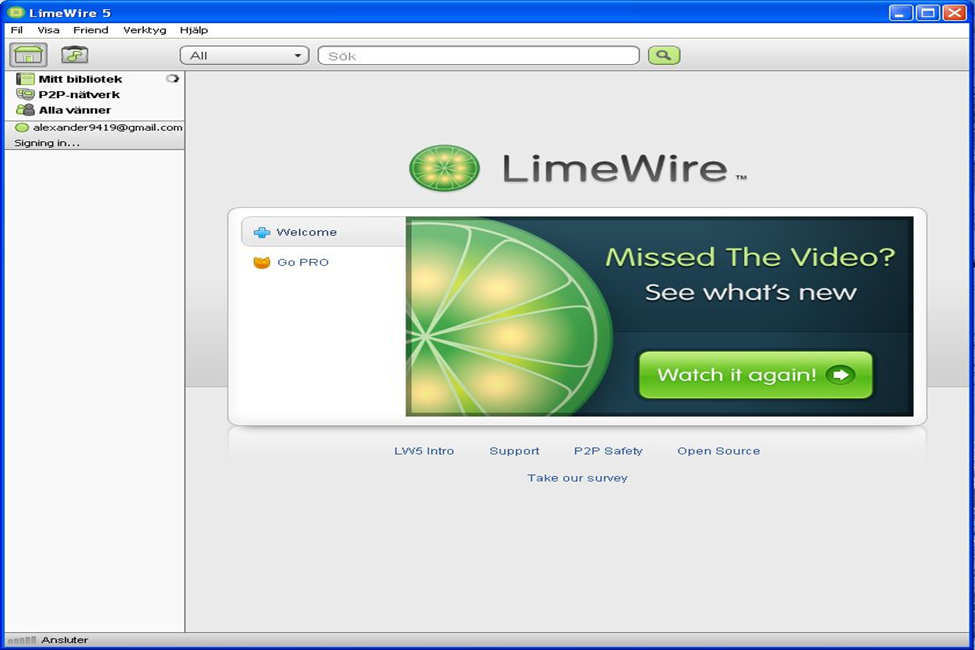 Designed as a vehicle for bringing digital collectibles to the masses through forging deeper relationships between artists and fans, the platform has since inked a global deal with Universal Music Group, completed a private sale of it native $LMWR token worth $10.4 million, and signed partnership deals with the likes Travis Scott, Aitch, Travis Barker, Soulja Boy, and Brandy.
As with many NFT projects, a large portion of the marketplace's assets are of 'phygital' nature (i.e.both digital and physical), meaning in addition to owning a distinct digital collectibles that are themed around their favourite artists, users can also enjoy extra perks through holding a Limewire NFT- such as exclusive access to merchandise, memorabilia, meet and greets, concert tickets, and more.
Although not explicitly related to music NFTs, another former multimedia powerhouse attempting to make a Web3 resurrection is Blockbuster, which, before shutting down in 2014, was the market-leader in movie and video game rentals in throughout the '90s and 2000s.
That being said, its efforts up until now haven't been as successful as those of Limewire.
After launching as BlockbusterDAO at the end of 2021/beginning of 2022, it planned to raise at least $5 million through the mint of its Blockbuster DAO NFTs- which would then be used to acquire the Blockbuster Video brand from its current owners 'Dish Network'. The all-encompassing goal of the project was to create a Web3 streaming video platform and film studio under the official Blockbuster name.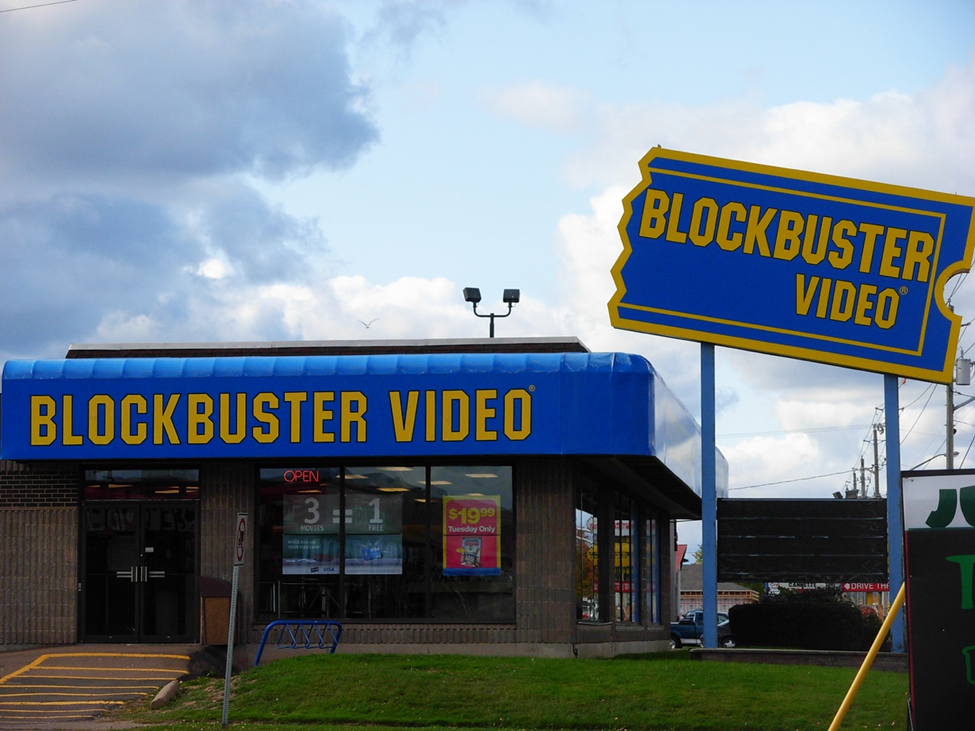 After all their efforts, Dish Network then decided in May that it didn't want to sell its Blockbuster IP to a DAO. However, in refusing to be halted by such decision, the DAO's contributors have since continued their mission to create a Web3 streaming brand by forming a new business entity called 'R3WIND'.
Underpinned by its VHS-inspired slogan 'Be Kind, Rewind,' R3WIND is described as 'Vimeo meets Shopify with best-in-class organic marketing'. Here, users of the platform will be able to upload and import photos, which can then be tied to storefronts with NFTs and physical merch. Such DAO-governed process is designed to empower creatots and allow them to monetize their communities without the involvement of a centralised platform. Further, it also entails a 'share-to-earn' mechanism which will allow fans to earn token rewards for sharing artist's videos and creations (which will further generate sales).
To avoid the mishaps of the BlockbusterDAO project, the platform has devised a community-led 20-year plan which involves raising capital and establishing a formal DAO structure. From here, its community will be able govern the platform in its entirety and contribute to its ongoing development.