The crypto scene embraced Dogecoin as soon as it launched. Having started as a joke between its creators, Dogecoin was seen as cryptocurrency that didn't take itself too seriously. It had lower barrier of entry than Bitcoin which allowed Dogecoin to develop its own culture in 2013.
The Beginning of Dogecoin
Jackson Palmer created Dogecoin in 2013. At the time Palmer was a marketer at Adobe. Having noticed the sheer number of altcoins surfacing, he made it with the intention to mock the hype surrounding cryptocurrencies. It began with a simple tweet and a photoshop mock-up. After seeing interest and favourable comments on social media, he purchased the domain dogecoin.com.
Over a million users visited dogecoin.com in the first month after it went live. Billy Markus, an IBM software developer came across the website and got in touch with Palmer. Billy wanted to design a digital currency but struggled to gain support for his ideas.
Billy Markus and Jackson Palmer had never met before building Dogecoin. They combined two of 2013's most remarkable trends: Bitcoin and Doge, leading to the creation of Dogecoin.
It is a Proof-of-Work (PoW) cryptocurrency that uses Litecoin's Scrypt technology. Markus built it's code on Luckycoin. This was a fork of Litecoin, and initially used a randomized reward for block mining. But, in March 2014, that reward was modified to a static one.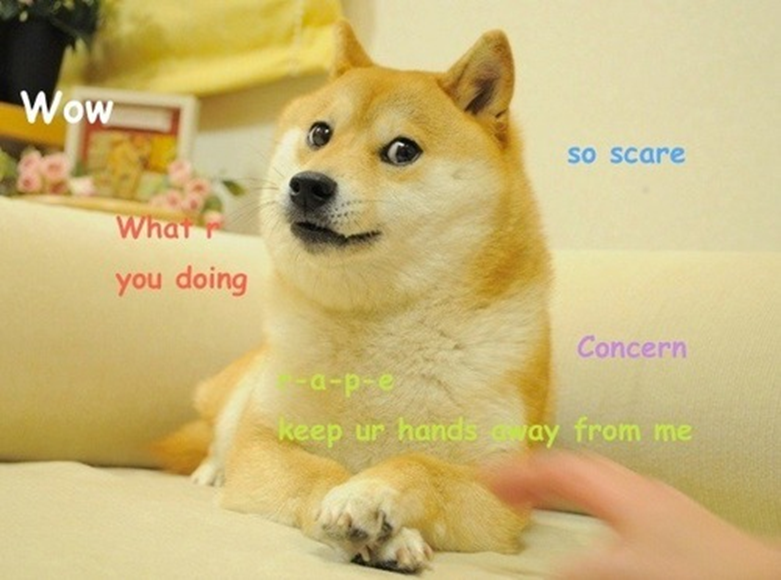 Dogecoin became popular with the internet practice of 'tipping,' in which people are rewarded for performing good deeds in exchange for a reward, such as sharing an idea or improving the platform. In a matter of a week, it became the second most-tipped cryptocurrency. Approximately two weeks after its launch, on December 19, Dogecoin's price jumped nearly 300%. As a result of the digital currency's explosive popularity on Reddit, generated a market value of $8 million at the time.
With a Shibu Inu dog as its logo, Dogecoin presented itself as a more playful version of Bitcoin. Its informal presentation suited the mood of the developing crypto scene. Its scrypt technology and inflationary mechanics positioned it as a faster, more adaptable, and more consumer-friendly alternative to Bitcoin.
The Value of Dogecoin
Dogecoin was initially an amusing 'meme coin' beloved by its community – but with little value. That changed in 2021 when it became one of the ten biggest cryptocurrencies by market cap. While it is only worth pennies per coin, its market cap topped $88.8 billion on May 8, 2021.
Like any other asset, the market assigns the coin a value based on Supply and Demand. Given the massive and expanding Supply, the Demand had to surge enormously to drive values as high.
That happened in the first months of 2021 when prices soared around 7,000%. This was driven by:
Retail investors on Reddit, who fuelled the digital coin's rally and planned to send it "to the moon" – or at least to their goal of $1 per coin.
The broader crypto boom
Tweets by Tesla CEO Elon Musk
Considerable media attention
FOMO that brought waves of new investors
However, due to the economic climate and the crypto woes, it's price has since fallen. Dogecoin is particularly volatile. Popular culture, celebrity endorsements, and social media can heavily influence its price. Occasionally, the hype around the token can lead to significant price increases.
Although DOGE can theoretically be a commonly accepted medium of exchange, it has yet to be used in the real world. It is also an inflationary token due to its unlimited Supply, meaning the token could lose value over time if the Demand dies out.
Having said that the community remains fiercely strong and the meme-ability of the token cements its place within internet and crypto culture. Compound that with the influence of a certain Elon Musk, his connections to Twitter make Dogecoin a special token endeared by many.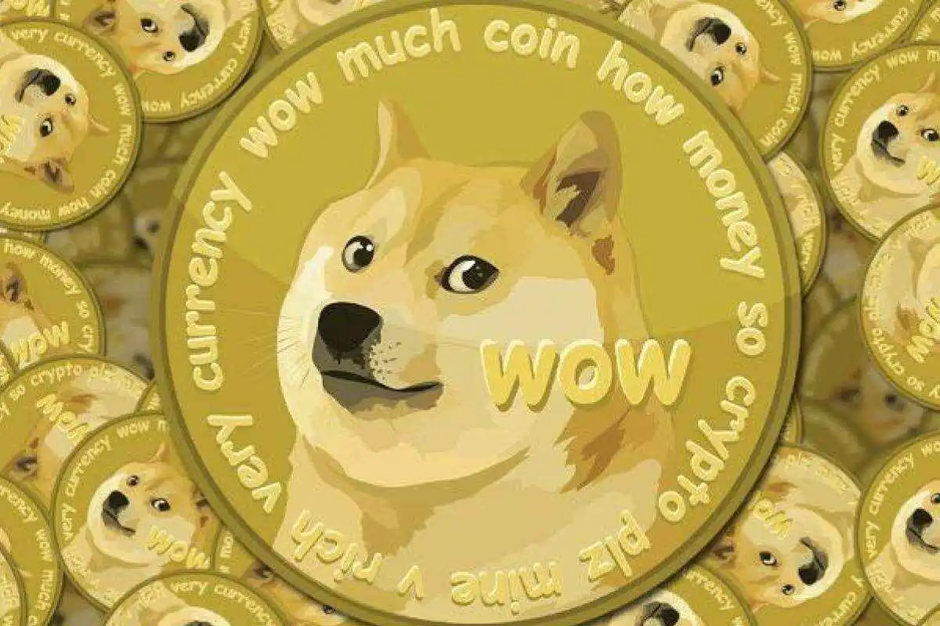 Controversies
Markus and Palmer left the Dogecoin foundation in 2015. Markus said he left because of harassment from the community, while Palmer criticized the ecosystem as toxic. Jackson Palmer has since become an outspoken critic of cryptocurrency. A Dogecoin investor sued Tesla CEO Elon Musk in a class-action lawsuit in June 2022, accusing him of operating a cryptocurrency pyramid scheme involving Dogecoin.
The lawsuit has progressed since the first complaint to include several additional plaintiffs and defendants. The claim alleges that Musk and the other defendants intentionally ramped up Dogecoin's price by 35,000%, from 0.2 to 73 cents, before letting it collapse. The $285 billion lawsuit still hangs over Elon Musk who has yet to comment on the situation.
Diamond Hands
The recent months have been rough for cryptocurrency investors as the market bled heavily. Despite the depressed market conditions and the asset losing popularity, Dogecoin holders are making money. According to CoinMarketCap data, about 62% of DOGE holders were making money at the current (1-12-2022) price. While 36% of holders were making losses, 2% broke even.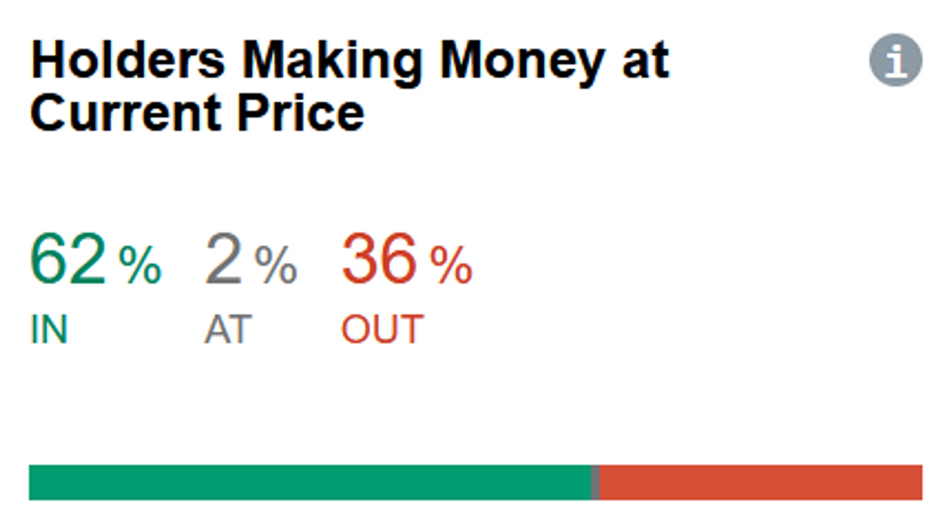 The on-chain data shows that 69% of holders have had the token for more than a year, while 25% have had it for between one and twelve months. And only 6% of users have kept their Dogecoin for less than a month.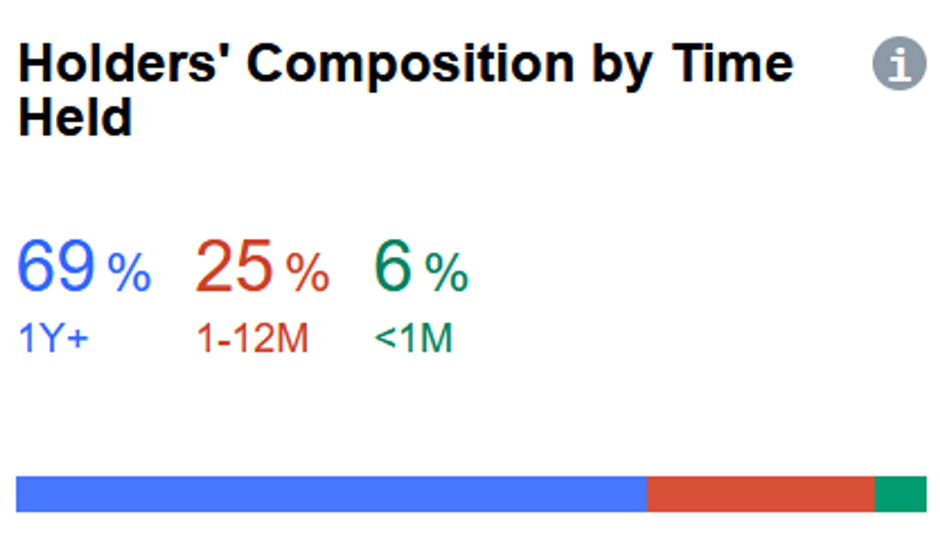 Dogecoin has yet to reach its all-time high, but it continues to receive a boost from related adoption news. The token recently surged in value. The asset has seen short-term increases following Musk's purchase of Twitter. Speculation surrounds that the DOGE could be added as a payment option on the social media site.
In Addition to this, DOGE has recently risen after reports surfaced that Vitalik Buterin and Elon Musk are working on improving Dogecoin's utility.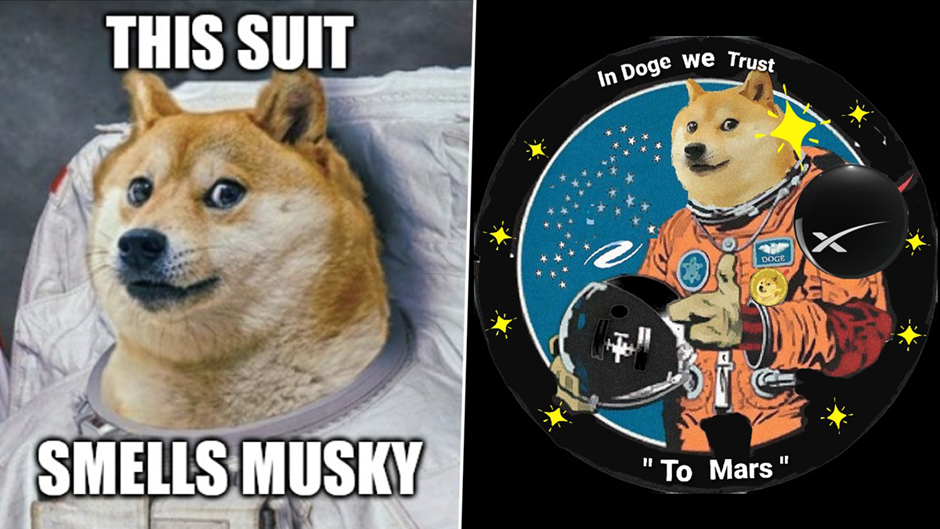 The meme coin bulls are now pegging their hopes on the upcoming DOGE-1 SpaceX mission, currently scheduled for January 14, 2023.
Meanwhile, the stress level among Dogecoin holders seems to coincide with the bullish sentiment of its community. A study by Coin Kickoff reveals that Dogecoin investors are among the least stressed despite the ongoing financial meltdown. The coin had a 'stressful tweet' score of 19.83% and was ranked 28 out of the top 33 in the Most-Stressed Cryptos list.
Final Thoughts
Considering the aftershocks of the FTX collapse, as well as the current macroeconomic environment, Dogecoin's price trajectory will be largely decided by how the general cryptocurrency market performs.
That said, it is the OG of meme coins and has so far stood the test of time. From a fundamental perspective, price movement will depend on factors that can influence Dogecoin adoption. With the possibility of Dogecoin being integrated into Twitter and the "DOGE-1 Mission to the Moon" the future looks promising.
Having said that we have seen the power of the people, and this should never be underestimated. Even without fundamental use cases, new users onboarded to crypto may see this as fun way to participate in the ecosystem. The token could potentially regain and surpass its highs of last year and reach that golden target of $1 and beyond. If and when this ever happens remains to be seen.