Don't Like Football? You can still make it Reign.
While talking about DraftKings Reignmakers on Coffee with Captain, we had someone on stage mention how they're not into football, so the product wasn't for them. And while it's true that it's certainly more fun if you're a pigskin enthusiast, there's a couple of ways to play this game without diving deep into the Daily Fantasy world like dGEN cofounder Captain Zwingli.
Reignmakers is a free mint!
The free mint meta took the NFT world by storm for a while, and when you sign up for DraftKings Reignmakers using this link, you get a free starter pack. This gives you the ability to participate in DraftKings without spending a dime. The starter pack includes the player cards you need to roll out a roster, and as long as they're all playing on the same Sunday slate, you're in.
Plus, you get to rip a pack, which is always fun to do. My wife actually did this; she loves football, but doesn't play much fantasy football. She opened her free pack, played it in week one, and won money. It was as easy as that.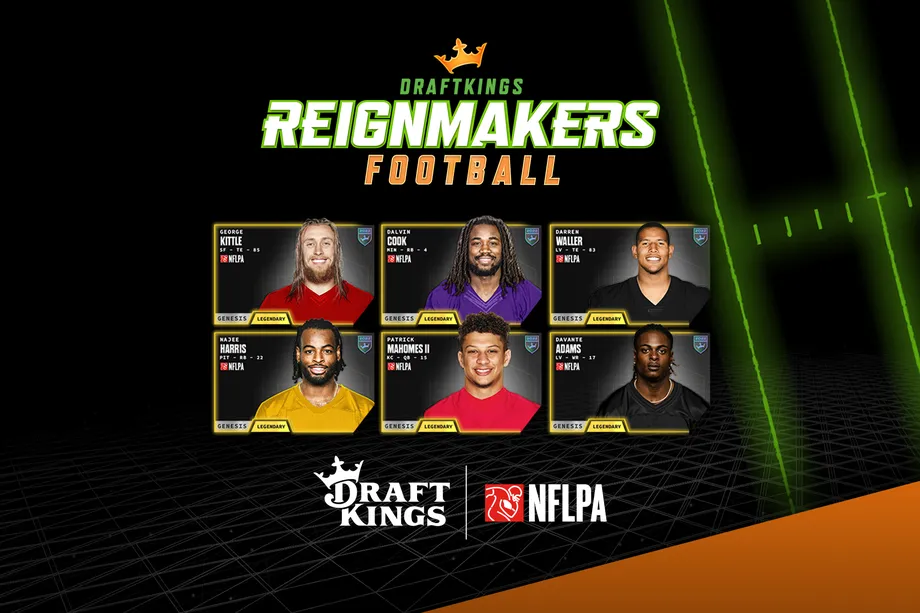 On the FLIP side…
Another way to play this game without being into football is finding the arbitrage opportunities. NFT enthusiasts know that timing and hype can drive a market, and DraftKings Reignmakers is no different. Every week, the NFL has games on Thursday night, Sunday night, and Monday night. Typically, they only have a single game on those nights, and thus there are only two teams playing.
DraftKings doesn't take the day off, instead offering users the chance to create a roster with the two teams that are playing in the primetime matchup. This brings a high demand for those player cards. As an example, the Broncos have multiple primetime games this year, so stacking Broncos cards in a normal week could prove fruitful when they have those special matchups. This week, I sold an Aaron Rodgers player card because the Packers were playing in Sunday night football.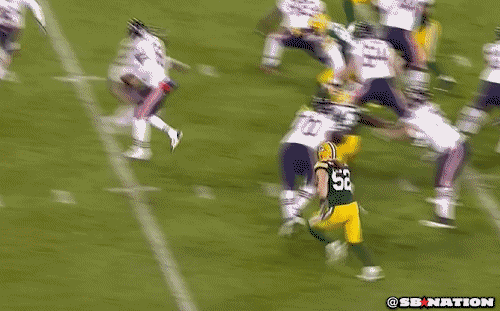 I didn't have enough Packers and Bears (the two teams playing) players to put together a lineup, so I placed my Rodgers for sale. The buyer clearly wanted to play that night, so we both won…they got a QB who threw for two touchdowns, and I sold my card.
This mechanic is a great example of NFTs being used in a way that adds to the user experience. You own your player cards, and thus can sell them. The digital ownership makes sense. It also gives savvy people the opportunity to look ahead and find the players who will be in high demand for weeks to come.
Looking to take a deep dive?
The founder of DraftKings himself, Matt Kalish, took time to breakdown Reignmakers for the guys at The Mint Condition. He spent about an hour discussing game theory, how non-football fans can particiapte, and much more.
Check out the video below to see the full interview:
Bottom line
I'm a big fan of the DraftKings Reignmakers product because I love daily fantasy. I'm typically playing in a couple of Reignmakers contests and several Daily Fantasy contests. But to enjoy the product, you don't have to be into football. And with the free pack for signing up, there's no downside to giving it a try.
Check out some of the other articles I've written here.
Disclaimer: This article s sponsored by DraftKings. It is also not financial advice. The NFT and Cryptocurrency markets are very volatile. Please don't invest what you can't afford to lose. Always do your own research before investing